Why Backup?
From financial records to customer information, modern businesses rely on the digital data they collect on computers and dedicated storage devices. Losing that data could have dire consequences from both a profit and legal standpoint and so it makes good sense to keep more than one copy of it. This goal of this buyer's guide is to help you explore cloud options for doing so. Welcome to Cloudward.net's guide for the best online backup for business.
We could simply tell you what our picks are for best backup and leave it at that, but we're also probably not blowing any minds by pointing out that what constitutes "best" for one business isn't necessarily the best for another. Among other things, needs will vary based on how much data the business has to backup, how many computers it has to protect and whether there's also a need to backup NAS devices or servers.
That's why we decided to put together this online backup guide for SMB owners. Our goal is to help you make smart business decisions about how you backup your data. That's important, because while crucial, backups take a long time to set up initially and backup services often require long-term financial commitments.
That said, if you're looking for quick answers, there are two online backup services for businesses that we recommend above all others right now based on a combination of features and cost: read about them in our IDrive Business review and CrashPlan for Small Business review.
Before we get started breaking down the basics of online backup, let's make sure you're not really looking for one of our best cloud storage solutions, instead.
Difference between Online Backup and Cloud Storage
Many people use the terms online backup (or cloud backup) and cloud storage interchangeably. However, they're really very different types of service with different goals in mind. Online backup is designed to mirror your hard drive in the cloud, providing a means of recovery in case that hard drive fails. We'll talk more about the necessity of having a backup plan in the next segment.
Cloud storage, meanwhile, has two basic purposes: supplementing your hard drive capacity and promoting productivity. Modern businesses tend to favor small, portable laptops that make use of solid-state drives (SSDs). While SSDs are faster, slimmer and less prone to breakage than mechanical hard drives (HDDs), they also cost quite a bit to make and so frequently come in smaller sizes to reduce price.
A 250GB SSD isn't an issue, however, with cloud storage. For eight dollars a month, for example, you can purchase 2TB of online space through Sync.com (Sync.com review), and simply store the bulk of your content online. Online backup can't do this; it's designed to mirror your your hard drive, not supplement it.
Of course, we'd be remiss not point out that cloud storage has evolved into more than just an extension for your hard drive capacity. Key features like device synchronization (sync) and file sharing promote collaboration, making these tools ideal for businesses — particularly those that rely on remote work forces.
Many cloud storage tools also let you co-edit documents with collaborators, chat, share calendars and assign tasks. If you're looking to build a nimble virtual office environment, our rundown of the best EFSS (enterprise file sync and share) tools is where you'll want to start.  
All this said, there are a handful of services that mix online backup and cloud storage capabilities if you're looking to kill two birds with one stone. Those include IDrive, MozyPro and SpiderOak ONE.
Importance of Backup and Disaster Recovery for SMBs
Hard drives, even SSDs, aren't built to last forever. Really, they're a bit akin to a ticking bombs — bombs carried by your employees in their laptop satchels. The bumps and jostles of the daily commute only exacerbate the problem, speeding hard drives along to an inevitable kerplooey. Then there's spilt coffee, laptops left in cabs and theft by mysterious stranger.
Depending on the type of business you run, it's possible that you have more than just employee laptops to worry about, too. Network attached storage (NAS) devices and servers require backup, too. While less susceptible because they don't move around so much, chances of kerplooey are still present.
A good backup plan is like having insurance. In the face of what might otherwise be catastrophic, it lets your business walk away relatively unscathed. The term for this is "disaster recovery," and if you've ever worked in an IT department, that and downtime are two concerns that tend to insinuate themselves into everything you do, and with good reason.
The financial implications of not having a backup plan in place will vary from business to business, but it doesn't take much for data loss to be crippling. A report put together by Verizon estimates that the cost of a data breach resulting in the theft of 100 files costs businesses on average between $18,120 and $35,730. It's reasonable to assume that data loss caused by equipment failure is in line with those figures.
When it comes to cybercrime, by the way, a good backup and disaster recovery plan can help you out there, too. Data breaches can result in the permanent loss of data. With an online backup available, you can generally restore those lost files in a click or two.
Ransomware attacks are another concern that SMBs need to be very aware off. A ransomware attack uses malware to infect a computer and corrupt its files. The person behind the attack then extorts the business for money in exchange for uncorrupted copies. It's a lucrative practice. In 2017, the costs of ransomware damage are expected to surpass five billion dollars globally.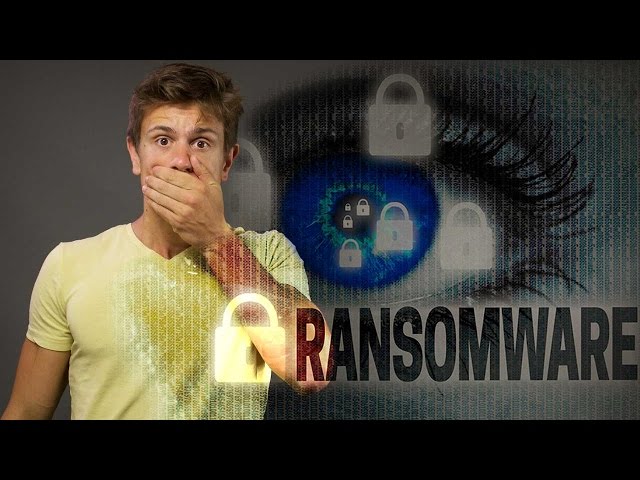 With an online backup plan, thanks to a feature called versioning, you should already have access to uncorrupted copies of your files. Remove the malware behind the attack, restore your files, and go about business as usual.
Online Backup vs On-Premise Backup
Many users opt for local backup over backing up to the cloud. There are benefits in doing so, too, with the biggest being that backup and recovery tend to be substantially faster when working with local devices than with online backup. Backing up hundreds of gigabytes of data to the cloud can take weeks, initially. It's not fun.
There are many problems with a local backup approach, however, with the most obvious being that local backup devices — whether external drives, NAS devices or servers — are subject to same opportunities for failure as any other device in your office. That includes physical malfunctions, theft and flood or fire damage.
With an online backup solution, your data is kept on servers in remote data centers built to withstand natural disasters, trespassing and virtual attacks. Multiple copies of your files are stored on multiple servers for redundancy, too, using RAID technology. That way, if a server in the data center fails, you don't lose your files. Some online backup companies, like SOS Online Backup, even given you the option to store your business files in multiple data centers around the world. That way, should a giant sinkhole swallow one whole, you'll still be protected.
The truth is that both local and online backup have their advantages. If you can only afford to invest in one, we'd preach patience and going with online backup. It's just safer. However, if you can afford both, there's no reason not to. Some online backup tools will even simultaneously backup to your local storage devices for you, saving from having to manage the two separately.
If you'd like to learn more, we have an article about the advantages of hybrid backup for SMBs and how to set one up using CloudBerry Backup. We also have a CloudBerry Backup review if you're interested in this very handy service.
Choosing the Best Online Backup for Business Owners
Cloudwards.net has been evaluating online backup and cloud storage technology for several years now. During that time, we've not only put the central players through a battery of tests and retests, we've also enjoyed plenty of feedback from both IT professionals and business owners about what their priorities are when considering such technologies.
While this experience has certainly helped refine our understanding of online backup, it's also made it abundantly clear that there's not one backup service that perfectly meets everybody's needs. To help you find the ideal backup fit for your business, we'll next be discussing some of the things we look at here at Cloudwards.net when testing services, and how those things might fit into your needs.
For each category we'll also make a few recommendations to help guide your search. 
Best Online Backup — Platform Support
For many business users, the only thing they need to worry about is making sure their laptop is sufficiently protected in the event of damage, theft or other mishap. In that case, they likely only need an online backup tool that has a client compatible with Windows or MacOS. Most online backup services cover both. A few, like CrashPlan and IDrive, also have Linux desktop clients.
In addition to computer backup, it's not uncommon for online backup services to provide protection for external hard drives. Often that include NAS devices, too, which are used by many businesses to implement fast file-sharing capabilities within their offices, store media and serve as a local backup solution. These storage tools have become so popular that we have a separate article devoted to the best online backup for NAS devices.
Backing up Servers
Server backup will be a need for some users, too. Physical and virtual server support isn't quite as common as NAS backup with common online backup services (Backblaze and CrashPlan don't offer server support, for example), but plenty of options are still out there. We have a roundup on the best online backup options for servers if you need some ideas.
In addition to Windows, Mac and Linux server backup, you'll find options for SQL Server, Sharepoint Server, Exchange Server, Oracle Server, Hyper-V and VMWare.   
Finally, there's smartphone backup. This is where you might have to consider compromising. Aside from IDrive and SOS Online Backup, none of our top recommendations for online backup cover mobile phone data. Contact and calendar data are generally automatically backed up by Google and Apple, and many cloud storage options can be used to automatically upload media.
For text messages, call logs, app data and documents, you could consider a standalone mobile backup app like Helium, but without a business plan, you'd have little oversight of whether or not your employees are actually backing their phones up and wouldn't have access to those backups.
Here's a look at our favorite online backup solutions when it comes to platform support, along with what platforms are actually supported. 
IDrive provides better platform support than any other online backup solution we've tested, including those that are much more expensive. A single IDrive Business subscription can be used to backup unlimited computers, external drives, NAS devices, servers and smartphones.
IDrive smartphone apps let you backup contacts, media and calendar events on both Android and iOS, and texts, call logs and app data on Android.
Platforms supported by IDrive Business:
Windows, Mac and Linux computers
Android and iOS smartphones
External hard drives
NAS devices
Windows Server, Linux Server
MS SQL, MS SharePoint, MS Exchange
Oracle Server
Hyper-V, VMWare
SOS comes in a close second to IDrive when it comes to platform support. However, at eight times the cost, this service is more geared towards larger businesses or startups with plenty of funding secured. The payoff is speed. Unlike IDrive, SOS maintains servers around the world, letting you more quickly backup your computers, NAS devices and servers, and them back online more quickly in case of an issue.
The big miss with SOS is a lack of Linux support. Oracle Server, Hyper-V and VMWare are also unsupported.
Platforms supported by SOS Online Backup:
Windows and Mac computers
Android and iOS smartphones
External hard drives
NAS devices
Windows Server
MS SQL, MS SharePoint, MS Exchange
CloudBerry Backup is one of the most popular online backup options available to SMBs today, thanks to not only the number of platforms it supports, but also the fact that you get to choose your own cloud. The backup client can currently be paired up with over 50 different options, ranging from Dropbox to Amazon S3 to Backblaze B2.
Different CloudBerry Backup software licenses give you access to different platforms. There are desktop editions for Windows, Linux and MacOS, as well as server editions. We'd love to see the CloudBerry Backup development team add smartphone backup to the list of available options.
Platforms Supported by SOS Online Backup:
Windows, Linux and Mac computers
External hard drives
NAS devices
Windows Server, Linux Server
MS SQL, MS SharePoint, MS Exchange
Oracle Server
Hyper-V, VMWare
Best Online Backup — Ease of Use
Signing up for an online backup plan is the first step. Next, you actually have to implement it, and this is where your business could run into trouble with some solutions.
Backup plans can be a hassle to set up, as doing so requires making sure that all of the folders and files across all of your employee computers that you want protected are included in that plan. Given that both you and your associates no doubt have actual, pressing work problems to contend with rather than hypothetical ones — like hard drive failures — it's understandable that attention spans might run a little short during this process.
This is where "ease of use" comes into play. A backup client that doesn't make users guess what to do, along with some degree of backup automation, can make a world of difference in the willing adoption of backup policies in your workplace.
While uncommon, there are a handful of "unlimited" backup providers that also greatly enhance ease of use. That's because rather than having to decide what to save and what to keep, your associates can simply backup everything without worrying about exceeding a hard backup space cap. Two of those unlimited backup solutions, CrashPlan and Backblaze, far outpace the rest of the field when it comes to ease of use.
CrashPlan for Small Business packs a lot of features, but you might not guess that right away from its desktop client. That's because the client is nicely designed with a relaxing color scheme and lots of white space. At the same time, it doesn't make you spend hours trying to figure out how to manage your backup, either, thanks to handy navigation tabs along the left side of the client.  
Setting up your backup plan requires that you manually tag folders or files you want backed up, which can be a pain. However, since CrashPlan for Small Business gives you unlimited backup space to work with, you can also just select high level folders or even an entire drive for backup, and save everything. If you go that route, you can then set file-type exclusions if there are some file types you know you don't want.
Restoration with CrashPlan is a cinch, too. You can initiate the process directly from the client and restore files back to their orginal file-system locations. Or, if you'd prefer, you can restore files to zip file. Choosing one or the other only requires a click.
You can also choose to simply restore all files, or you can select the ones you want. A search field in the client will even help you find specific files quickly in case you can't quite remember where you saved them.
In many ways, Backblaze is far and away the easiest online backup service to use on the market today. What makes it so simple is that, upon installing the client on a work computer, it starts backing up all of your important files automatically. It does so by looking for files based on file types rather than folder locations that you have to supply.
File types automatically protected by Backblaze include pretty much everything except for system files, program files and temporary files, although you can include those if you'd like. That means all of your financial files, documents, email files, photos and videos should be automatically backed up. As new files are created, no matter where they are, they get added to your backup plan.
The reason we rank Backblaze lower than CrashPlan is that it doesn't make the restore process quite so easy. Files can't simply be restored to their original file-system location: they have to be downloaded into a zip file. Those zip files are limited to 500GB, too, although that will probably be plenty for most users.
First experiences with IDrive can be a little overwhelming. The client packs a lot of features and there's a bit too much to catch your eye, even with navigation options ordered along the left side. Once you get over that hump, though, the IDrive experience offers a degree of control over your backup processes that CrashPlan and Backblaze don't.
That includes one of the most customizable backup schedulers of any service we've tested. You can specify what time backups start, what time they end and what days they run on.
IDrive also lets you set up notifications to alert you when backups complete or fail, and has a range of uncommon settings like the ability to power off your device once backup complete.
If you're looking for complete control over your backup processes, IDrive is the way to go and, in the end, does a nice job packaging that functionality in a way that will be easy to use for most people.
Best Online Backup — Versioning
Versioning is one of the most useful features of cloud storage, and the same is true of online backup. It's also a vitally important feature to businesses and one you'll want to pay attention to when picking an online backup provider.
The idea behind versioning is that previous states (versions) of your files are retained when changes are made. That way, if you later decide a change shouldn't have been made, you can just revert to the version before the change was made rather than trying to reconstruct the previous version from memory.
Versioning also helps in case like file corruptions. Because files backup automatically, if a file becomes corrupted on your hard drive, that corrupted version is going to get sent to the cloud. Without versioning, you wouldn't be able to rollback to clean copies, which would put a major wrinkle in your disaster recovery strategy.
We mentioned earlier that versioning also provides a measure of recourse when faced with a ransomware attack. Large corporations generally have the financial resources to pay off ransomware attackers and seek justice later. Small business don't. According to a report put out by Malwarebytes, 22 percent of small businesses hit by a ransomware attack had to immediately halt operations.
With the versioning capabilities of a good online backup solution, you'll always have access to uncorrupted files, reducing a ransomware attack from a potentially fortune-altering catastrophe to a temporary nuisance.
The thing that we like about the CrashPlan approach to versioning is that it lets you customize your own versioning policy. You can tell the system how many file copies to keep for time periods covering the last week, 90 days, year and for prior years.
Effectively, you can keep every single file version ever created. That's as it should be with a unlimited backup provider. You can also keep deleted files indefinitely. 
CloudBerry Backup is a close second to CrashPlan when it comes to versioning. That's because, just like with CrashPlan, you can design a customer versioning policy. While setting up your backup plan, you can tell CloudBerry Backup how many versions to keep and tell it to delete versions older than a certain age.  
There are also options for deleted file retention in the same pane.
IDrive keeps the previous ten versions of any given file, no matter the file type. It retains those files indefinitely and they don't count against your storage space. While we much prefer customizable versioning policies, ten copies should be plenty under most circumstances. It's certainly better than the 30-day versioning policy offered by rival Backblaze.
IDrive is also one of a handful of online backup services that provide true archiving, or open-ended deleted file retention. Accidentally deleted files can also be recovered, up until you run an archive cleanup.
Best Online Backup — Courier Recovery and Backup
While most people can probably agree on the virtues of online backup, the waiting game can be a pain. Initial uploads of hundreds of gigabytes can take weeks or longer depending on the service you go with. File restores are generally faster, but when you're running a business, waiting around for your data to be restored can put you in an uncomfortable spot. (Remember, this is why we touted the advantages of keeping both local and remote file copies earlier).
Recognizing the importance of fast file backup and recovery, a handful of companies offer courier service to expedite things. For backup, the online backup company will send you an external drive to load your data onto and, after you send it back, technicians will load it onto the server for you. For restore, you select what files you need recovered, and they're loaded onto the device before it's sent out.
It's so convenient and beneficial towards uninterrupted business operations that it's a wonder courier service isn't common practice. However, it isn't, and those online backup services that do offer it often only do so for recovery and charge people quite a bit for it. IDrive bucks both trends.
IDrive Express is available for both recovery and backup, and is free three times a year for business users. If you require additional uses of IDrive Express, backup requests will cost you $59.95 and restore requests will cost $99.95, which is still less than most analog services offered by the competition.
The max capacity of the drive IDrive sends is 3TB, and the data on the drive is encrypted using 256-bit AES to make sure it doesn't fall into the wrong hands en route. Shipping is free for U.S. customers, while international customers may have to pay.
Backblaze only offers courier recovery for restores and it'll cost you upfront. However, if you restore the storage device that Backblaze sent you your data on, the company will refund the cost, making it mostly free, outside of the return shipping costs.
There are two courier recovery options: a USB flash drive that costs $99 and a USB hard drive that costs $189. The upfront costs for the devices is a bit expensive (really, a $99 flash drive?) but if you need your data fast, it's probably worth it to your business. The maximum capacity for a restore actually surpasses that offered by IDrive, too, at 4TB.
MozyPro calls its courier service Mozy Shuttle and its available for backup, providing a convenient means of getting your server data into the cloud quickly. However, it's not available at this time for restorations, which is a bit of a surprise and disappointment.
MozyPro can also run a bit expensive, although you can use it to backup up to 7.5TB of data. Costs are based on how much data you have to backup, in fact:
1.8TB costs $275
3.6TB costs $375
5.4TB costs $475
7.2TB costs $575  
Note that Mozy Shuttle isn't currently available for Linux server backup.
Best Online Backup — Security
Impenetrable security is essential for any data backup solution, particularly given the number of online threats that business face today. We mentioned ransomware earlier; other potential threats include data breaches, man-in-the-middle attacks (MITM), phishing, pharming and skimming.
There are a few security necessities to look for when shopping for an online backup service for your business, starting with encryption. These days, pretty much every online backup service we can think of encrypts data, which means using a cipher to scramble your files so that they're unintelligible to anyone who gains unauthorized access to them. Files should be encrypted while in transit, traveling between your devices and the cloud, and while at rest on the cloud server.
Pay attention to the method of encryption used, too. 128 or 256-bit AES are most common, and that's the protocol recommended by the U.S. National Institute of Technology and Standards (NIST). AES has never been cracked that anybody knows of, and its estimated it would take several billion years to do so. Blowfish is another popular encryption method, also not believed to have been cracked.
Here at Cloudwards.net, we're fans of private encryption — sometimes called zero-knowledge encryption — as a means of making sure that nobody, including the service that keeps your files, can decrypt your files other than you. Normally, the cloud service keeps your encryption keys for you, which lets them reset your password in case you forget it. With private encryption, you set the key and only you know it. The danger is that if you forget your password, you'll lose access to your data. But that's nothing a good password manager — like LastPass — can't take care of.  
It's also worthwhile to make sure that your chosen online backup service takes appropriate steps to protect its servers. Usually this takes the form of hardened data centers designed to withstand fires, floods and earthquakes, as well as being protected with controlled access, surveillance and security patrols.   
Another security feature to look for is two-factor authentication, especially in a business setting where you can't always control the strength of your associates' passwords. While encryption keys might take billions of years to crack, weak passwords might take a few hours or days.
With two-factor authentication, logins from unfamiliar machines will require an additional security code, which is generally sent to your mobile device. The idea is that even if someone gets your password, they won't be able to login without the code, too.
The degree of security you get with CloudBerry Backup will depend in part on what cloud service you use to back your files up to since CloudBerry Labs doesn't maintain servers of its own. Rather than a con, we view this as a strong pro. There are some really great approaches to data center center security out there headlined by some of the IaaS options CloudBerry has partnered with. That includes Google Cloud, Microsoft Azure, Amazon S3 and Backblaze B2.
When you link the CloudBerry Backup desktop client to any of these services, you have to supply a special, one-time key generated by the service.
The keys can only be acquired by logging into the IaaS portal, such as the Amazon Web Services (AWS) Management Console, which can often be further secured with two-factor authentication. Again, it will depend on the security approach of the IaaS solution you go with.
---
---
On top of the security measures provided by the IaaS solution, which often includes encryption and two-factor authentication for logging into the web portal, CloudBerry Backup lets you add additional security measures. This includes the ability to set up private, client-side encryption.
All of this means that you can have two layers of encryption with CloudBerry Backup: the server-side encryption used by a service like Amazon S3 and the client-side encryption added by CloudBerry Backup.
For such a bargain option for online backup, Backblaze doesn't skimp on security. The service only uses 128-bit AES as opposed to 256-bit AES, but neither has been cracked or appears particularly close to being cracked. As a less complex cipher, 128-bit AES also means faster file transfer speeds than 256-bit AES.
Files are encrypted before being transferred from your machine, and Backblaze further protects them in transit using TLS/SSL to thwart would-be eavesdroppers. If you really want to up the security, Backblaze lets you set up your own private encryption key directly from the desktop client's security tab.
Backblaze also supports two-factor authentication, which as the account administrator you can mandate for your workforce. Security codes sent can be delivered via SMS or you can go with Google Authenticator.
IDrive uses 256-bit AES to encrypt your data while at rest on the cloud. Encryption takes place before the files leave your computer and the service uses TLS/SSL, as expected. What makes IDrive a solid option for secure backup is that, like Backblaze, you're given the option to enable private encryption.
Unlike Backblaze, you have to make the decision to enable two-factor authentication with IDrive before you start backing up. Once the process starts, you can't change your mind later, which is a bit of an inconvenience.
IDrive also doesn't let you set up two-factor authentication, which will be a deal breaker for some business owners.
However, as the account admin, you can remotely disconnect devices, which is a nice touch. This capability is actually for IDrive's sync feature, and works by cutting off sync for that specific device in the event that it is lost or stolen. Whoever has the computer will still be able to access the files on the computer that aren't stored in the IDrive sync folder.
Best Online Backup for Business — Customer Support
When stuff goes wonky, business stops. It's the oldest axiom in the book. In times of trouble, good customer service is of paramount importance to business users. By good customer service, we mean customer service that's knowledgeable and available when you need them.
Things to look for include some form of 24/7 support, preferably live rather than email so that you don't have to wait around for answers. Many backup services offer telephone or chat support, and a few offer both.
Good support center resources like troubleshooting articles, FAQs and tutorials are also handy, as are user forums.
IDrive provides three different support channels: email, telephone and live chat. Live chat support is the way to go with 24/7 access and near instant connections to support personnel. Representatives don't always appear to be native English speakers, but we've yet to have a problem getting the answers we went looking for.
Email support will take long, but in general you should get a response within a few hours. Telephone support, meanwhile, is available from 6 a.m. to 6 p.m. PST, Monday through Friday.
For those that prefer to figure things out on their own, IDrive's support center is strong, with in-depth articles on a variety of topics. It even has video tutorials. No other customer support network for online backup has impressed us quite like IDrive, which is probably why it holds an A+ rating from the Better Business Bureau.
Like IDrive, CrashPlan provides both telephone and live chat support. However, neither channel is available 24/7, which is why we rank it a bit lower. Live support hours are Monday through Friday, 7:00 a.m to 7:00 p.m. CST.
CrashPlan's email-based ticketing system does get monitored 24/7, however. Response times vary based on the severity of your issue (CrashPlan uses a triage team to make this determination). That means urgent issues should get answered in relatively quick order.
The CrashPlan support site is actually a bit nicer than IDrive's, and includes separate guides for admins and standard users.
Backblaze doesn't provide telephone support, which will be a problem for some. However, it does provide email and live chat support, and guarantees email responses with 24 hours. Email responses are also managed through a handy ticketing system, which you can use to check the status of your issue.
Unlike IDrive, live chat isn't available 24/7. Hours are Monday through Friday, 9 a.m. to 5 p.m. PST. We'd like to see those hours expanded, particularly for business users. However, our few interactions with the Backblaze support staff have at least showed them to be knowledgeable and fast with answers.
The Backblaze support center offers valuable articles pertaining to FAQs, tutorials and troubleshooting. It's also searchable to help you find the right material more quickly.
Best Online Backup for Business — Overall Value
Bottomline is one of the chief concerns of any small business, so it might be a bit surprising that we waited until the end of this buyer's guide to bring up value. The reason we did so is that value is more than just about price: it's also about what you're getting. Central to establishing value, then, are many of the topics we've discussed throughout this guide, including platform support and features like versioning, courier recovery service and security.
Of course, it's also about price.  
IDrive is not only one of the most full-featured backup solutions available, it's also one of the cheapest. The first-year cost on 250GB of storage is just under $75, with the regular price being $25 more. You can sign up for two-years in advance to secure the discounted price longer, if you'd like. To put that into perspective, SOS Online Backup charges $600 a year for 250GB of backup. MozyPro charges $850.
There's a good chance you'll need more than 250GB of backup, and IDrive obliges with several different subscription tiers, all the way up to 12.5TB.
---
| Storage: | Monthly Cost: | First-Year Discounted Cost: |
| --- | --- | --- |
| 250GB: | n/a | $74.62 |
| 500GB: | n/a | $149.62 |
| 1.25TB: | $49.95 | $374.62 |
| 2.5TB: | $79.75 | $1199.25 |
| 5TB: | $149.95 | $1124.62 |
| 12.5TB: | $299.95 | $2249.62 |
---
A single IDrive subscription can be used to backup as many devices as you want, a fact that plays well with IDrive's broad platform support.
Strictly from a price standpoint, it'd be easy to pick Backblaze as the winner over IDrive. Five dollars for unlimited storage for one computer is a very good deal. If you sign up for a year of service with Backblaze, you'll also get two months free.
However, as much as we like Backblaze for its cost and ease of use, it's light on features, held back by things like a limited versioning policy and no NAS support.
There's no doubt that, for some business users, Backblaze will represent better value over IDrive. Users with just one or two computers but hundreds of gigabytes or even several terabytes of data to backup will save heavily.
CrashPlan provides unlimited backup for one computer for just $10 a month. There are no discounts for signing up annually, which is a miss, but it's still hard to dismiss the value of CrashPlan.
Yes, it costs twice as much as Backblaze, but CrashPlan also provides better account management features, more advanced scheduling features and a far superior versioning policy than Backblaze. It costs more, but for many users CrashPlan will provide superior value.
Final Thoughts
Deciding to backup your data to the cloud is smart business decision. Yes, with any luck you'll never need it. But if you do need it and don't have it, then consequences could sink your fortunes overnight.
If in doubt about whether your business needs to backup your data, consider the words of Benjamin Franklin: "by failing to prepare, you're preparing to fail." These are words to live by. After all, Benjamin Franklin was pretty much the smartest man ever. He invented electricity (true story).
Your needs in a backup solution will depend on how much data you have to protect, how many machines you have to protect, and what type of platforms you're running. If you only have a handful of Windows laptops to backup, Backblaze Business will probably be your best bet. If you also have NAS devices to backup or require strong versioning capabilities, CrashPlan for Small Business is the better choice.
For most other cases, we'd recommend IDrive Business or CloudBerry Backup. Both offer excellent hybrid backup capabilities and a host of features to customize your backup. IDrive comes in much cheaper than similar services like MozyPro and SOS Online Backup, while CloudBerry lets you pick your choice of storage. The speed advantage of going with Amazon S3 or Google Cloud will be worth the added cost for many business owners.
We'd love to hear your own thoughts on the best online backup options for business needs and welcome any questions you have. Be sure and let us know in the comments, below. Thanks for joining us.