We've designed custom tools to guarantee every Cloudwards article is unbiased and exact.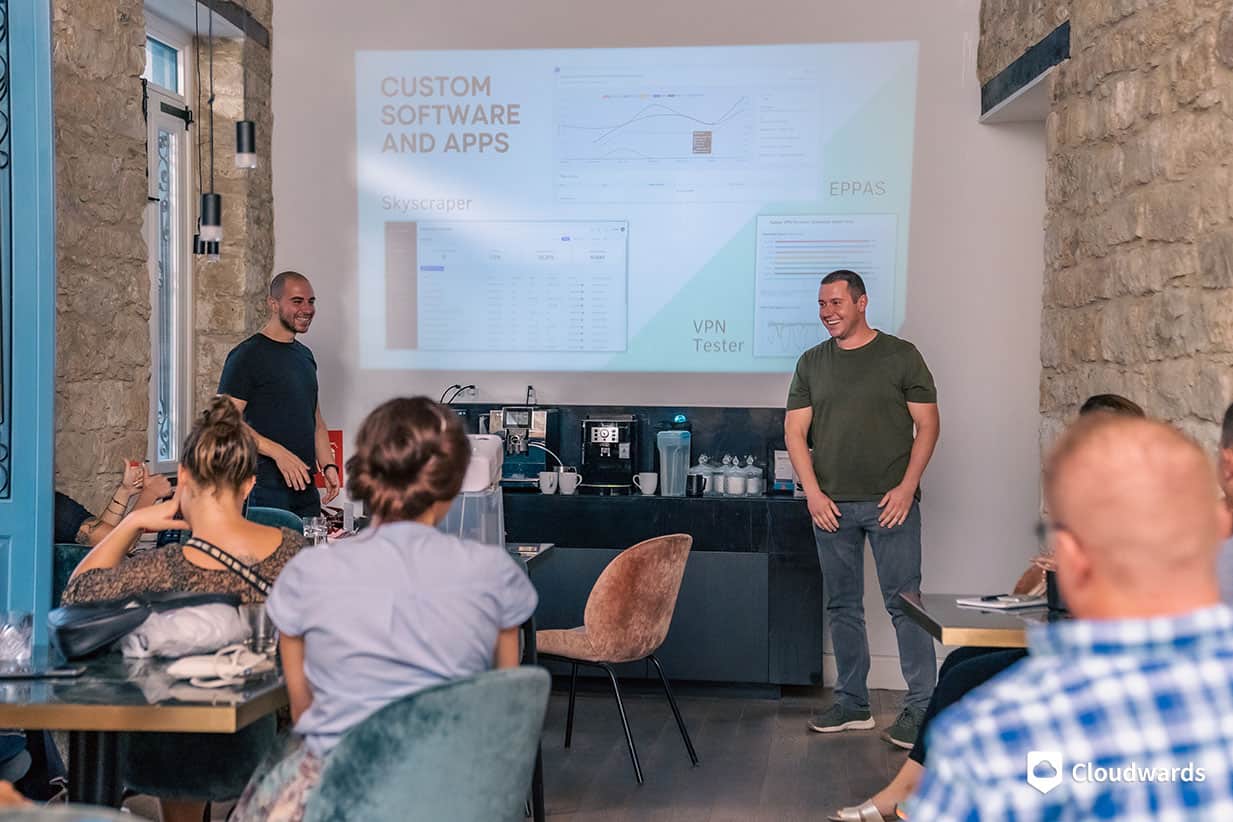 Objective Review and Testing
At Cloudwards.net, objective hands-on testing is an essential part of our commitment to integrity. We don't just write about cloud services — our experts extensively test them to provide the most accurate, up-to-date recommendations. Our readers can trust that we have personally verified each service inside and out to provide the most impartial evaluations and rankings.
Critical Evaluation and Hands-On Testing
For every article topic, we assign a dedicated writer or tester who personally examines each service in depth, evaluating its real-world performance and capabilities. The evaluation process is unique based on the type of cloud-based software, each with its own data points.
We leave no stone unturned to provide the most objective evaluations possible in every category we cover. We don't publish any AI writing; our readers can trust that our recommendations are backed by rigorous first-hand testing and verification.
VPN Speed Objectively Measured, We Test the Top VPNs on a Daily Basis
To achieve our goal of helping you find the best service for your needs, we develop our own in-house tools — such as our automatic, daily VPN speed tests — to give you the most objective apples-to-apples comparisons. These tools help us eliminate testing variables and provide practically identical comparison metrics.
Download Speed
(Higher is better)
Category Criteria
At Cloudwards.net, we understand the only way to truly evaluate a product's quality and value is to actually use it extensively across all its features. That's why objective testing is so essential to our editorial integrity and informs all the recommendations we make.
When testing cloud-based services, our testers evaluate services for:
Features
Pricing
User-friendliness
Speed
Security
Privacy
Customer support
And more 
For services in specific categories, our testers include additional evaluation points. For example, with VPNs, we would also test for streaming performance and server locations; for cloud storage services, we include tests for file syncing and sharing. All this testing is further backed up by a thorough research process and objective data from our in-house tools.
Balanced and Authoritative Evaluations
The insights we gain from direct experience with each service allow us to write authoritative, balanced reviews pointing out both advantages and disadvantages.
We can make accurate head-to-head comparisons because we have benchmarked services against each other in real-world conditions. We can also confidently recommend the best services for specific use cases based on their performance during testing. Additionally, our how-to guides stem from tips and tricks we uncovered while thoroughly evaluating each product.
Reader Confidence
Our readers can have complete confidence in our recommendations thanks to the in-depth testing and verification we conduct before endorsing any cloud service or tool. The proof is always in the hands-on experience.