Key Takeaways: What Is the Best Cloud Backup Service?
If you've ever been concerned about losing access to your files — whether those are documents, photos or anything else — chances are you'll want to make sure they're safe and backed up to a remote location. However, finding the right service can be a pain. So, we've put together this list to help you find the best online backup service for your needs.
We'll highlight the pros and cons of each service, and hopefully give you a clear image of what needs each service fulfills. At the end of the day, any of our top 10 picks listed here will do fine, but differences in features and design philosophies mean that some will probably be a lot more relevant to your individual requirements.
Although most of the backup software listed here offer plans for businesses, for this list we'll be looking exclusively at their personal plans. If you want a solution specifically made for businesses, head over to our list of the best online backup for small business.
08/24/2022

Updated to reflect a change in IDrive's pricing and its improved speeds.

10/26/2022

Updated Carbonite's pricing.

05/23/2023

Updated to remove IDrive's discontinued free plan and add its new free 30-day trial.
According to our criteria, our pick for the top backup service is IDrive, though you can't go too wrong with Backblaze, Acronis Cyber Protect Home Office or pCloud, either.

You can backup your files to the cloud using any of the best cloud backup services listed above. If none of these are to your liking, you can also have a look at our online backup reviews to find even more options.

The price of online backup varies greatly. On the cheaper end of the spectrum, you have services like Backblaze, which offers unlimited storage for one computer for just $7 per month. Other services, such as IDrive or SpiderOak ONE, let you backup an unlimited number of devices but cap the amount of data you're allowed to upload, with the latter being on the expensive side of things, charging as much as $29 per month for 5TB of space.
The Best Cloud Backup Services Compared
How We Chose the Best Online Backup Services?
Our experts at Cloudwards spend around a week actively using each service we review. We play around with every feature to see if it works properly, then run technical tests, including speed tests. We analyze the service's security, such as its encryption methods, and we take a deep look into its privacy policy for any suspicious or misleading language.
To rank the best cloud backup services, we use the same criteria that we use for our reviews — namely, features, pricing, ease of use, security, privacy, customer support and the backup process itself.
Which of these online backup services is the right one for you depends a lot on your specific needs. Solutions run the gamut from highly complex and flexible to incredibly basic and straightforward. Note that cloud storage and online backup services differ.
The overall winner of this ranking is IDrive, which sports a rich set of online backup features and lots of flexibility. However, those who just want a quick and easy solution might prefer something like Backblaze or Carbonite.
More details about IDrive:
Pros:
Great security & privacy
Unlimited devices
Free 30-day trial
Cons:
No unlimited backup
No monthly plan
IDrive is an excellent online backup service that provides a wealth of features at reasonable prices, as well as great security and privacy. Pretty much every kind of device is supported, including servers, NAS, mobile devices, external drives and desktop computers. In terms of backup features, IDrive has every option you can think of, and versioning is provided for 30 days.
IDrive uses a block-level algorithm to make sure you don't waste a bunch of bandwidth re-uploading entire files when only parts of them have changed — making it one of the fastest backup options, too. Mobile apps on both Android and iOS allow you to backup your mobile devices as well.
IDrive also has a courier service which refers to the physical delivery of your data, which can be useful if your backup is huge or you're located far away from IDrive's data center in the U.S.
Excellent Security & Privacy With IDrive
As mentioned, security and privacy is also excellent. IDrive uses AES 256-bit encryption to protect your files sitting on its servers and the SSL/TLS protocol to make sure they're safe from man-in-the-middle attacks while in transit.
You can manage your own encryption key if you choose to do so, which makes IDrive a zero-knowledge service that's incapable of decrypting your files even if it wanted to.
Although IDrive caps the amount of data you can upload depending on which plan you choose (see our IDrive pricing guide for more information), it does support an unlimited number of devices. The paid plans cost $79.50 and $99.50 per year, and they provide either 5TB or 10TB of space. There's a free 30-day trial of the software too.
Personal 5TB
Large discount for first-time signup.
5TB
Personal 10TB
Large discount for first-time signup.
10TB
Personal 20TB
Large discount for first-time signup.
20TB
More plans
IDrive is an excellent service that combines a huge number of features with a well-designed client, as well as great security, privacy and customer support. Add to this its very reasonable price and it's more than enough to ensure IDrive the top spot on this list. Check out our IDrive review for all the details.
More details about Backblaze:
Pros:
Easy to use
Cheap unlimited backup
Decent speed
Cons:
Flawed private encryption
Inflexible backup process
No mobile backup or disk imaging
Backblaze is almost the polar opposite of IDrive in terms of its approach to online backup. Rather than loading the client full of features and advanced settings, Backblaze instead keeps it as simple and straightforward as possible. To see how it stacks up against its biggest competitors, check out our IDrive vs Backblaze and Backblaze vs Carbonite comparisons.
This design philosophy is immediately evident when you first open the Backblaze application. Everything is contained in just two basic panels, one showing you the status of your backup and one for adjusting various settings. Although this makes Backblaze wonderfully easy to use, it also makes it rather inflexible.
Backblaze's Excellent Security but Flawed Privacy
Backblaze's security is top notch. Utilizing strong encryption, hardened data centers and two-factor authentication, Backblaze ensures that your data remains safe from accidents or theft. That said, its approach to zero-knowledge encryption is fundamentally flawed due to the way the recovery process works.
Rather than performing your recovery directly through the client, you have to upload your private encryption key to Backblaze's website, which potentially nullifies the point of client-side encryption. That said, Backblaze claims to delete the encryption key immediately after you've restored your data, and for the moment we see no reason not to believe this.
Backblaze is also very reasonable in terms of cost. For $7 per month, you get access to all of its features and unlimited storage for one computer, with further discounts applied if you choose to commit to a year or two-year billing period. For more information on the specifics, you can check out our Backblaze pricing guide.
At the end of the day, the problem with private keys and the inflexibility of the backup process is what keeps Backblaze from the top spot. As we noted in our Backblaze review though, if all you want is a simple backup solution and you don't care about private encryption, then Backblaze is an excellent choice. If these factors are deal-breakers, though, you should look for an alternative.
More details about Acronis Cyber Protect Home Office:
Pricing: Unlimited storage for one device for $89.99 per year
Provider website: www.acronis.com
Pros:
Flexible server location
Feature-rich
Unlimited versioning
Cons:
Messy interface
Laggy client
Complicated pricing scheme
For those who prefer a wealth of functionality over simplicity, Acronis Cyber Protect Home Office is another excellent choice. Like IDrive, it offers all sorts of features, including NAS, server, mobile and hybrid backup, as well as the ability to create a complete copy of your system through disk imaging.
You also get unlimited versioning, and although there's no multithreading support, uploads and downloads are still very fast. When it comes to security basics, Acronis supports both zero-knowledge encryption and two-factor authentication.
Protect Your Computer From Ransomware With Acronis
Besides serving as a backup provider, Acronis comes packed with a wide range of security features — from virus scans to ransomware protection — that makes it competitive with most dedicated antivirus suites. You can also choose exactly where in the world your data is stored, with locations including privacy-friendly countries like Switzerland.
Acronis' pricing scheme is fairly complicated compared to other entries on this list. There are three plans, but only two of them — Advanced and Premium — actually include online backup. These cost $89.99 and $124.99 per year, respectively, and include unlimited storage for a single device backup. The Premium plan also gives you an additional 1TB of storage, and you can add additional devices to both plans.
Acronis Cyber Protect Home Office Essentials
No-limit hard drive backup No cloud storage
Acronis Cyber Protect Home Office Advanced
No-limit hard drive backup
500GB
Acronis Cyber Protect Home Office Premium
No-limit hard drive backup
1TB
More plans
All in all, if you're looking for a feature-rich service that also offers unlimited storage space, you'll get exactly what you need from Acronis. This goes double for users concerned with digital security in all its forms. For more information about the security-focused service, check out our full Acronis review.
More details about pCloud:
Pricing: 10GB for free, 2TB for $95.88 per year
Provider website: www.pcloud.com
Pros:
Easy to use
Hybrid cloud storage & online backup
Cons:
Not as many backup features as dedicated services
Zero-knowledge costs extra
Our fourth entry on this list, pCloud, isn't technically a dedicated backup service. First and foremost a cloud storage provider, pCloud recently updated its features to include proper backup functionality as well, earning it a spot on this list.
pCloud ranks highly on our best cloud storage list, coming in at second place just behind Sync.com. For backup, it also performs excellently, though it doesn't have quite the range of features (or in the case of Backblaze, focus) to get it into the top three. That said, it still performs the task of a basic backup very well, and it's exceptionally easy to set up and use.
Stream Video Directly From the Cloud With pCloud
If you're looking for a cloud provider to store your video files, pCloud's built-in video player makes it an outstanding choice for this purpose. Rather than downloading a file to your local storage before watching it, you can simply open the video directly from the cloud and stream it, saving you valuable time.
pCloud's biggest weakness is its price. To get 2TB of storage space, you'll have to pay $95.88 per year, which is pretty steep in the context of online backup. There are lifetime options available as well, which we detail in our pCloud Lifetime article. pCloud offers a 10GB free plan if you just want to try out its backup features.
If you're looking for both online backup and cloud storage, you can't do much better than pCloud. Although you'll have to pay a bit more than you would for a service dedicated to one of the two tasks, the price is still generally lower than paying for two separate services, and pCloud will meet most, if not all, of your cloud storage and online backup needs. As always, check out our pCloud review for more details.
More details about SpiderOak One Backup:
Pros:
Unlimited versioning
Excellent download speed
Great security & privacy
Cons:
Expensive
No mobile backup or disk imaging
Slow upload speed
SpiderOak One Backup is another service that straddles the line between online backup and traditional cloud services. Because it offers extensive file sharing and syncing functionality, it's a great choice for users who want those features in addition to standard backup functionality.
SpiderOak also shines when it comes to security and privacy. Recommended by none other than Edward Snowden, the service has a clear privacy policy and zero-knowledge encryption, so you can rest easy knowing that no one can access your data but you.
Unlimited Versioning With SpiderOak One
Versioning is one of SpiderOak's greatest strengths. Where a lot of other providers — both online backup and cloud storage — limit you to a set timeframe, SpiderOak lets you revert your files as far back as you want, and keeps a record of deleted files in perpetuity.
Hands down, the biggest problem with SpiderOak One Backup is simply how expensive it is. The basic plan, which costs $6 per month, offers only a measly 150GB of storage. By comparison, Backblaze and Carbonite offer unlimited backup for the same price, and IDrive offers 5TB for slightly less.

Ultimately, SpiderOak's price keeps it from getting any higher on this list. Still, it's a great service for security buffs or those who want traditional cloud storage and online backup rolled into one. If you want to learn more about the Snowden-recommended service, make sure to check out our full SpiderOak ONE review.
More details about Carbonite:
Pros:
Cheap, unlimited backup
Easy to use
Great security & privacy
Cons:
Terrible download speed
Not a lot of features
Carbonite — one of the best NAS cloud backup solutions, has a lot in common with Backblaze, as they both focus on providing a simple and streamlined process with unlimited storage. Although it's short on features, Carbonite does what it's made for well — namely, backing up computers.
Things like hybrid, image-based and mobile backup are missing, but external drives, servers and NAS devices are included on some of the plans. The similarity between Carbonite and Backblaze ends with security.
Where Backblaze's private encryption is flawed, Carbonite has no such problem. Besides this, encryption is strong, using AES 256-bit and SSL/TLS to protect your files from cybercriminals at rest and in transit. There's limited versioning and a courier service, with the latter being very affordable ($9.99 per restore) for Carbonite Safe Prime users.
Set Up a Virtual Hard Drive With Carbonite
If you don't like using the client itself, Carbonite also sets up a virtual hard drive on your computer. Here, you can find all the files you've uploaded and access most of the software's functionality, including adding and deleting files. This is a relatively uncommon feature for backup services, though cloud storage solutions like Icedrive and Egnyte Connect also have it.
Carbonite's pricing scheme is convoluted, to say the least. You can check out our Carbonite review for all the details, but the most basic plan — called Carbonite Safe — will run you $4.20 per month and includes unlimited storage space. Unfortunately, some random features such as automatic video uploads and server backup are restricted to more expensive plans.
Carbonite Safe Basic
Cheaper price with promo link
Unlimited GB
More plans

Carbonite Safe Server Backup Power

Carbonite Safe Server Backup Ultimate
If you're the kind of user who doesn't want to spend too much time thinking about how to backup to the cloud, but Backblaze's implementation of private encryption concerns you, then Carbonite is definitely the way to go. Unfortunately, poor speed and limited versioning brings the service down. For a full rundown on how it compares to our top pick, check out our IDrive vs Carbonite comparison.
More details about CloudBerry Backup:
Pros:
Flexible
Lots of features
Cons:
Requires a third-party storage provider
Complex
If you're a power-user who already pays for some kind of business storage, look no further than CloudBerry Backup. More than any other service on this list, CloudBerry lets the user tweak and tune every single detail of their backup. From unlimited versioning to advanced scheduling, multithreading, block-level uploads and support for a vast range of device types, CloudBerry has pretty much everything.
The story is similar when it comes to security. Depending on your storage provider (more on that in a second), CloudBerry supports client-side encryption and two-factor authentication.
Automate Your Business Storage With CloudBerry
Rather than managing its own data centers directly, CloudBerry needs to be paired with a third-party storage provider that you'll have to sign up to — and potentially pay for — separately. Unlike the more beginner-friendly Duplicati, CloudBerry is compatible only with business-focused storage such as Amazon S3, Backblaze B2 and Microsoft Azure.
Although this certainly makes the service less appealing for beginners, CloudBerry is an excellent tool for automating and managing the backup process for users who already use a service like Google Cloud or Wasabi.
Since CloudBerry doesn't provide you with any of its own storage, there's no recurring subscription. Instead, you purchase the software for a one-time fee which varies depending on the operating system. The Windows version costs $49.99, while the Mac and Linux versions are cheaper at just $29.99.

Desktop Backup (Linux)
$6 annual maintenance fee
5TB
More plans
All in all, CloudBerry is an excellent backup service for more advanced users, especially if you're already familiar with cloud computing providers. However, more casual users just looking for a basic backup solution will probably want something that's a lot simpler.
More details about BigMIND Home:
Pros:
Good for photos
Video streaming
Mobile backup
Cons:
Expensive
No private encryption
No disk imaging
Limited devices & storage space
BigMIND Home is another cloud backup service owned by Genie9, the company behind Zoolz. Because of this, the general user interface of BigMIND is virtually identical to Zoolz's, which isn't a bad thing, as they are both well designed and easy to use (read our Zoolz review for more info). BigMIND is also one of the fastest online backup services, especially for downloads.
In terms of features, BigMIND supports scheduled, incremental and continuous backups. You can use the service to backup an external drive, as well as your Android and iOS devices. Support for hybrid backups, multithreading, throttling and block-level file copying is also included, and you can stream video directly from the server, which is great.
Backup Your Photos With BigMIND Home
BigMIND Home also comes with an excellent app for iOS and Android that is especially well suited to backing up photos and videos. The app comes with an AI feature that will scan your photos for objects and faces, and create categories for anything that shows up multiple times. Unfortunately, it seems quite poor at recognizing individual people, but it does well with objects.
That said, the mobile app is also quite inflexible, as you can't select individual files for upload. Instead, you have to select entire categories (such as photos or contacts) and upload everything within them.
The biggest drawback to BigMIND Home is its price. The plans run from $2.99 per month for 100GB of storage for one computer and three mobile devices to $12.99 per month for 1TB of space for five computers and 15 mobile devices. This adds up to a pretty expensive service when compared to others on this list, especially because none of the plans include unlimited storage or devices.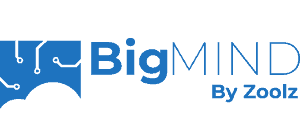 Free
Users: 1 Computers: 3 Mobile Devices: 3 External Drives: 1
1GB
Personal
Users: 1 Computers: 3 Mobile Devices: 3 External Drives: unlimited
100GB
Family
Users: 3 Computers: 9 Mobile Devices: 6 External Drives: unlimited
500GB
More plans
All in all, BigMIND Home is a decent cloud backup service if you're looking for something to protect your photos and videos, and you don't need that much space nor care about private encryption. Otherwise, though, it's far too expensive to make it any higher on this list. If you want more details, be sure to check out our full BigMIND Home review.
More details about Jottacloud:
Pricing: Unlimited storage for one device for $7.92 per month
Provider website: www.jottacloud.com
Pros:
File syncing & sharing
Great for photos
Reasonable prices
Cons:
No block-level uploads
Can't select individual files
No private encryption
Jottacloud is a reasonably priced online backup service with lots of features. All device types are supported, and there's multithreading and speed throttling. Jottacloud also comes with extensive file syncing and sharing functionality. This makes it another service that becomes much more attractive if you're looking for something that's more of a hybrid between traditional cloud storage and dedicated backup.
Although the interface design feels like it's been ripped straight out of the mid-2000s in terms of look and feel, it's still easy to understand and use. When it comes to security and privacy, the biggest problem with Jottacloud is that it doesn't support private encryption. However, the servers are located in Norway, which has some of the strictest digital privacy laws in the world.
Manage Your Photo Library With Jottacloud
Jottacloud also offers mobile apps for Android and iOS that are especially great for photo backup and management. Besides letting you upload data from your phone or tablet, it sports a photo management interface that is very similar to Google Photos, which is easily one of the best cloud storage services for photos.
Jottacoud's prices are also reasonable. You can choose between unlimited storage for a single computer for $7.92 per month, or storage ranging from 1TB to 20TB of space for five devices for $7.74 to $118 per month. Note that Jottacloud only provides pricing in euros, so these numbers are approximate.

Personal
1 User (2 months free)
Unlimited GB
Home 1TB
5 users (2 months free)
1TB
More plans
In conclusion, Jottacloud is a great choice if you want excellent security and privacy — as long as you trust the privacy laws of Norway — at reasonable prices both for unlimited storage or multiple devices. As we note in our Jottacloud review, If backing up and managing your photos is something that's important to you, then that's another great reason to go for Jottacloud — one of the best Carbonite alternatives.
More details about Duplicati:
Pros:
Free
Open-source
Browser-based
Cons:
Complicated
Requires third-party storage
No mobile apps
Duplicati is another online backup service that, like CloudBerry, doesn't offer its own server space, relying instead on third-party providers. Unlike CloudBerry, though, it supports consumer-facing storage, such as Dropbox, Google Drive and Microsoft OneDrive.
Although this makes Duplicati significantly more accessible to casual users than CloudBerry, it's still quite a bit more involved than most of the other online backup services on this list. It also doesn't offer any kind of mobile access, which is a problem for anyone who wants to be able to manage their backups remotely.
Browser-Based Backup With Duplicati
Unlike every other cloud backup service on this list, Duplicati is 100 percent web-based. This means that instead of a dedicated desktop client, Duplicati operates entirely within your web browser. Although some people might prefer using a desktop client to perform their backups, the upside to this approach is that Duplicati is compatible with all major operating systems.
Customer support is practically nonexistent, with the only option for assistance being a user-driven support forum. You can't really hold this against Duplicati, though, given the fact that the service is entirely free and open-source.
If you like the idea of CloudBerry but are turned off by the complexity of having to use an IaaS service, then Duplicati is the perfect solution to this problem. However, it's still quite a bit more complex than services like Backblaze and Carbonite, so those looking for the simplest way possible to protect their files should probably look elsewhere. Read our full Duplicati review for more.
Final Thoughts
That concludes our list of the 10 best cloud backup services. All in all, we think IDrive deserves the win, despite its lack of a monthly plan. However, some users will probably find services like Backblaze and Carbonite to be much more in line with their needs. If you want a service that has faster download speeds than IDrive, then pCloud is a great alternative.
What do you think of our list of the best cloud backup solutions? Do you agree with our choice of IDrive as the overall winner, or do you think the lack of unlimited or monthly plans should disqualify it from the top spot? Let us know in the comments below. Thank you for reading.