Cloudwards has been publishing online backup reviews since early 2012, and I've been involved in this market since 2010.
Not only have I seen and tested many services and apps, but I've also had a close eye on the industry itself, where many services come and go on a regular basis.
Online Backup Reviews 2017: What You'll Learn
This article summarizes my years of experience in the cloud backup market.
During the past several months, this guide has grown to over 19,000 words, because I wanted to create a definite overview for people looking for the best cloud backup service — no matter the situation.
It comes with everything you need to know about cloud backup (and a little bit about backing up in general), and video reviews of each provider.
Some readers won't have time to read through such a content monster. And I get it; so here's a summary table for the impatient, looking for a quick-fix.
However, I guarantee that reading through the entire article will be a much more rewarding and eye-opening experience.
How to read this article
I don't expect you to read this 18,000 word monster in one sitting. I've structured the article into three main sections:
Best Online Backup by Category
This section is for people who just want to know which service is the best and don't have much time to read. You've got to trust me; that's for sure.
But, believe me, I've spent the last five months with these services (not counting the years since I've first written about cloud backups).
Individual Online Backup Reviews 
I compare 11 providers. Each one gets a quick review, so you'll know where it's good and where it sucks. 
General information about cloud backup
You can read this section if you're REALLY interested in the subject and need a one-stop-shop for everything industry related.
My Best Overall Service ratings
1/11– The best services get around 5 stars, the worst get around 3-2 stars. 
Disclaimer
OK, this needs to be said: I receive a small commission from every sale generated through this site. At no additional cost to you — of course. If you click on one of my links, I get credit for the referral, and the provider pays me (hopefully) a commission. This is how I justify months of nerve-wrecking research time and nightly writing sessions to my spouse and dog. However, the referral system  does not affect my rating of the services.
Who is this article for?
This article specifically targets people who understand they need an easy way to backup their files.  I'm not an evangelist, trying to convince you to GET A BACKUP.  I'll be talking about consumer backup solutions here, but the majority of services also offer business plans. That said, I give a lot of weight to ease-of-use and usability in my ratings. 
Top 3 Best Cloud Backup Services by Category
Best Unlimited Cloud Backup
Winner



www.crashplan.com
59.99 $/year*

Why?

Crashplan wins this category because it lets you customize it to be truly unlimited: unlimited file size, bandwidth, storage, file retention and versioning make it truly unique. It also backs up NAS and external hard drives.

www.backblaze.com
50 $/year*

Why?

Backblaze is a great unlimited cloud backup service because it is both easy to use and offers unlimited file size, bandwidth. It doesn't offer fancy features like sharing or syncing, though. With $5 per month it's also extremely affordable.

www.carbonite.com
59.99 $/year*

Why?

Carbonite is one of the leading unlimited cloud backup services. Their Windows version is better than the Mac version, and the service unfolds its real power with the Prime or Plus plan which are a bit more expensive that Backblaze or Crashplan.
* Pricing is for the annual plan per computer. Carbonite doesn't have monthly plans. You can generally save more with bi-annual plans. 
The Fastest Cloud Backup*
Winner



www.livedrive.com
Unlimited GB for 80 $/year

Why?

Livedrive's up and download speeds were top-notch during our testing of a standardized 10GB test folder.

www.crashplan.com
Unlimited GB for 59.99 $/year

Why?

I have mixed feelings about Crashplan because the speed results vary a lot depending on the location I was testing. On a computer in the US, speeds were terrific uploading 10GB in only 17min, but on my office computer in Berlin, it drags along for hours.

www.backblaze.com
Unlimited GB for 50 $/year

Why?

The third spot was a close race between Zoolz and Backblaze, but in the end Backblaze made the cut. Uploading of 10GB takes 43min. Backblaze's restore takes longer than average because files need to be prepared before they can be downloaded which takes about one hour for 10GB but can be significantly longer for even larger restores.
* I tested this on a very fast machine with gigabit upload and download speeds. Why? Because I needed to see what was possible with some cloud backup services. Clearly, results differ vastly. You can find a speed comparison chart below.
The Easiest Cloud Backup
Winner



www.backblaze.com
Unlimited GB for 50 $/year*

Why?

Backblaze is true set-it-and-forget-it backup. After installation it just backs up everything that's on users computer. Nothing needs adjustment, really. Great if you help your mom and pop to finally get a backup of their files, or if you're looking for a hands-off secondary backup for your machines.

www.carbonite.com
Unlimited GB for 59.99 $/year*

Why?

While Carbonite is certainly not the fastest cloud backup service, it is very easy to use. One caveat though: if you sign up for the Basic plan, you need to remember to backup video files and files over 4GB manually.

www.livedrive.com
Unlimited GB for 80 $/year

Why?

While certainly not the easiest cloud backup service out there, I think most people will get along well with Livedrive's user interface.
The Best Cloud Backup with Syncing
Winner



www.idrive.com
1000 GB for 52.12 $/year*

Why?

IDrive is also my overall winner in this cloud backup showdown. I like the fact that you get an additional terabyte of syncing space with your plan.

www.livedrive.com
Unlimited GB for 80 $/year*

Why?

Livedrive's Briefcase syncing feature and generous 2 or 5TB storage make this a great choice for people who need a lot of syncing space while also needing a cloud backup service.

www.sugarsync.com
250 GB for 119.88 $/year*

Why?

Technically, SugarSync is not a backup service, but as the name suggest, a syncing service. And it does that pretty well, but because of missing backup features, like scheduling, it could only take the number 3 spot in this list. If you care about security and personal encryption, use SpiderOak instead.
* as a reader informed us, IDrive limits the file upload to 600 files on the mobile client. This is something you should be aware of if you plan to backup multiple mobile devices.
Best Business Cloud Backup*
Winner



www.idrive.com
5 GB for 0 $/year*

Why?

IDrive offers some good business plans that allow SMBs to backup server and MySQL data bases, do backup snapshots and true archiving of files.

www.carbonite.com
Unlimited GB for 59.99 $/year*

Why?

Carbonite has invested heavily in their business suite which includes full system images, fast disaster recovery and more.

www.livedrive.com
Unlimited GB for 80 $/year*

Why?

Livedrive's Pro Suite is certainly interesting for business because it allows unlimited cloud backup for 5 computer plus a 5TB syncing or online storage space.
* This article does not focus on business backup solution. The majority of services tested here do have a business plan with certain relevant upgrades: faster support, archiving features, server backups, image backups and snapshots etc. 
Cloud Backup Explained
This video explains what cloud backup actually is. It's a good primer for starters.
Cloud Storage vs Cloud Backup
A lot of people confuse these two terms. This brief video explains the difference between them.
Cloud Backup FAQ
Before we move into the article's meat, where we review 11 cloud backup services. I wanted to introduce a FAQ section where you can find answers quickly, in case you're at the very start of the research process. Feel free to move right along this part, if you already know the basics. The FAQ is continued at the bottom of the article, where we'll also discuss niche questions of less importance.
How do cloud backup services work?
When signing up for a cloud backup service, most of them will prompt you to install their software client.
This software client helps transfer files from your computer to the company's servers.
It will save time because you don't have to select manually each file, or folder that needs to be backed up.  Most software programs can be set up to run automatically in the background. 
The software allows you to select files or folders that need to be backed up. Some provider will just back up everything at once – better safe than sorry.
The cloud backup app establishes a connection to the company's servers and transmits the files you selected as fast as possible.
In the case of a disaster (hard drive failure, theft, whatever) just reinstall the software onto a new device and hit the restore button – all your backed up files will be on your new machine.
Note, however, that most services don't do full system image backups, so operating system settings will not be backed up, and apps require re-installation.
How to use cloud backup?
We recommend signing up for one of our best-rated cloud backup services. Then download their app and install it on your computer. Select necessary files and folders, then hit the backup button. An initial backup can take a few days to a couple of weeks, depending on the amount of data you have.
How much does cloud backup cost?
The cheapest cloud backup services start from around $5 per month per computer. Backblaze, for example, gives unlimited storage for $5 per month. Business versions are more expensive, because they can backup files, MySQL databases and system images as well. Some services, like IDrive, allow admins to create different snapshots — to revert in time quickly.
How long does cloud backup take?
It can take a few hours to a few days, and sometimes weeks. There is no hard and fast rule, because it all depends on how much data you have and how fast your internet connection is. On a decent broadband connection, expect to upload roughly 2-5GB per day.
Why should I use cloud backup?
A cloud backup is the easiest way to get files off-site, away from your local machine. Imagine backing up a physical hard drive and then carrying it around with you at all times–what a pain. Cloud backups run automatically in the background, so it's impossible to forget to backup your stuff, it even works when other software programs are open.
Can I free up hard drive space with cloud backup?
Yes, you can, but if you choose an unlimited service provider, it's not possible– because they require a local copy of a file or else it's deleted from their servers after 30 days. Some services, like CrashPlan, can be configured in a way never to eliminate a file, but I would not rely on one single service with all my files. In case something goes wrong, or Crashplan changes their policy, your files can be in jeopardy.
Table of Contents
Cloud Backup Services
More topics in this article
---
Online Backup Comparison: Top 11 Best Online Backup Services
Here it is! My rating of the top 11 cloud backup services. I tested over 20 services and boiled them down to these 11. At the end of this article, I'll show you some notable mentions that didn't make the cut, but are worth looking at anyway.
---
Backup Services Market Overview – Prices, Scams & More
The skyrocketing development of cloud backup providers is propelled through ever decreasing prices offered by big players such as Amazon AWS, Google Cloud Storage, and Microsoft Azure.
Nowadays, it is not uncommon to find almost all the services on my top list offering unlimited cloud backup.
Something that sounded ridiculous back when Mozy and Carbonite introduced this kind of plan, in early 2007 (that's almost ten years ago by the way).
A lot has changed in the market since then; Mozy decided to withdraw almost entirely from the cloud backup consumer market, after being acquired by EMC (suffice it to say they eliminated the unlimited plan from their offerings).
Carbonite still has unlimited storage (after a significant overhaul to their definition of "unlimited"), and they're are a service that I can recommend.
It took them years and an extreme backlash from customers to get that recommendation though; for the longest time, Carbonite offered cloud backup with one massive caveat — bandwidth limitation.
In fact, they used to limit bandwidth usage to a couple of KB/s after 25GB, which would take years to backup around 1TB of photos.
Luckily, all that was changed a year ago, putting users back in the driver seat when it comes to bandwidth throttling.
However, the "Basic" plan still restricts you regarding file sizes and video backup.
Movers and Shakers – This is How Unlimited Cloud Backup Changed
CrashPlan, certainly one of the best contenders in the field of automatic cloud backup, started in 2007 without an online offering.
Which was added in 2009 and has stuck around over the years. Backblaze launched soon afterward in 2008, offering an aggressive $5 per month plan, for unlimited storage on one device.
They're certainly one of the most stable companies when it comes to pricing and overall service. Backblaze has stayed faithful to the $5 per month plan, and I have a feeling they'll continue to remain so.
With their newest product addition, B2 Storage, they've entered the cloud container storage space for developers — just like Amazon did with its S3 solution.
Backblaze has developed proprietary storage pods that allowed them to build a cost-effective infrastructure for all customer data.
You can even make a storage pod of your own, as the hardware layout is published the on their blog, including hard drive reliability statistics of thousands of drives tested in the storage pods.
Then there are services like SOS Online Backup, which you can consider a dinosaur of the online backup industry. Their beginnings started in early 2006 when hard drive costs were still high.
SOS Online Backup started with metered plans and made the switch to unlimited pretty late — at the beginning of 2014. SOS Online Backup, together with CrashPlan, can be attractive options for families — as one license allows backing up to five computers or devices.
Didn't I say the world of cloud backup changes fast? SOS switched back to metered plans and quite expensive ones at that.
Another unlimited long-term contender is Livedrive. I have mixed feelings about Livedrive, while they have improved significantly in their newest v3, it still failed to impress me (more on that below).
Also, there have been quite a few scandals in the past years, regarding Livedrive resellers who offered unlimited online backup for ridiculously small amounts (in the realm of 1$ per month), only to go bust soon after thousands of people subscribed to their Ponzi-schemes.
However, if you'd like to give Livedrive a spin, I suggest going directly to the source. Livedrive got acquired by j2 Global, a conglomerate of cloud services, in 2014.
What makes Livedrive interesting, is that it combines unlimited online backup, with cloud synchronization — a la Dropbox and Google Drive.
Syncing it Yourself

Cloud backup and syncing are trends worth noting.
More and more providers are jumping on the bandwagon, after seeing Dropbox's success and consumer adoption. There are also interesting niche players, such as Jottacloud from Norway, who offer unlimited cloud backup and syncing for only $9 per month.
While I liked Jotta's service and speed, I hesitate to recommend them wholeheartedly, because they are still young and don't have a track record worth speaking about.
According to a chat I had with one of the founders, most of their revenue comes from government contracts and telcos, who offer Jottacloud as a value-added option to their services.
A more recent player in the unlimited cloud storage game is Acronis True Image Cloud. Acronis is known as a leading provider of local and image backup applications and has long been offering 250GB of cloud backup for $50 per year.
Recognizing the market shift towards file syncing, they decided to move to an unlimited offering for $69.99, and are one of the few services that offer disk image cloud backups and restoration.
Bigger players like Carbonite have jumped on the syncing and sharing trend about three years ago, (first called Carbonite Currents, then rebranded to Sync and Share), only to realize this business is tough to do right.
Carbonite has now discontinued sync and share, and people who're looking for cloud backup with file syncing and sharing, need to look elsewhere.
Cloud Storage is Not Cloud Backup
One disclaimer I always tell people is that Dropbox (and other file syncing services) are not functionally equivalent to true backup services.
So technically, you're not properly backed up when using Dropbox, and you need to move files into one central folder to do so — which is cumbersome.
Instead, a backup service mirrors your entire hard drive (or selected sub-folders) to a company's servers. Still, there are backup services that do both.
Notable examples are:
IDrive has grown into a monster offering almost everything one could look for in a backup service, and if you like having everything in one place, certainly give it a spin.
They offer 5GB of permanent free online storage, with backup and syncing (unlike Dropbox).
Free Cloud Backup – Caveats and Misconceptions
I think it's a bit unfortunate that people don't like paying for cloud storage, I get a lot of emails that sound something like this:
"OK, Mauricio, I'm a video producer, and I shoot about 30 gigs per day in video files. I need a cloud backup for 5TB that is fast and reliable but doesn't cost more than $5 per month.

I cannot afford to store those files locally because hard drives are still too expensive. What is the best online backup service?"
Seriously?
While storage has become very cheap over the last few years, there's this notion that it should come free, no matter how much storage one requires.
In broader terms, I have to blame marketing departments and online marketers, who give away ridiculously high free storage quotas.
But the fact of the matter is, it still costs money to offer free storage. Companies do so because they hope to gain enough 'market share' (aka more users), to eventually sell out to a bigger company.
The problem with this method is people don't value storage space anymore. Or at least have unrealistic expectations about paying for it and how much should be free.
Yes, a few people will convert into paid subscribers, and pretty MBAs in beautiful suits have golden metrics on what's profitable in the long run. But, I see an overall decline in willingness to offer a solid, well thought out product — in exchange for more and more free cloud storage.
I think, we may even see a similar development as we did in journalism; where big magazines and newspapers started dumping their offline content into the web in the late 90s, only to now hide it back behind a digital paywall (sorry for the tangent).
Free Trial vs Free Beer/Pizza

When signing up for a free account, keep in mind that you're getting a bare-bones stripped down version of the actual product,  and either it lacks encryption, version history or other crucial features.
Free online space seems to be mostly a cloud storage phenomenon; it's less often found in cloud backup services.
SugarSync is a prime example of what I'm talking about.
For years, they've been offering 5GB of free storage; now, they've reverted to providing 90-day trials, because competing in the free storage terrain has become increasingly difficult.
Most online backup services offer free trials which last from 7 to 30 days. Trials allow users to experience the product fully with all of its features functioning.
A couple of days are usually enough to upload a few gigabytes of data, and make some restores, to test performance and reliability from your location.
It's worth noting that you can restore files when not yet fully backed up.
The Unlimited Epidemic Problem

Unlimited online backup is the free storage dilemma of cloud backup services…. What?!
Let me explain.
Usually, cloud storage services overextend themselves with free online storage, on the other hand, cloud backup services like to throw unlimited storage at consumers because it sounds sexy.
Never worry about running out of space, upload an unlimited amount of files, sit back and relax–that's the promise.
And for the most part, it works.
In the intro, I briefly mentioned some cloud services who've withdrawn their unlimited offerings but they've also improved over the years as a result.
You have to read the asterisks carefully because we all know that "unlimited" is too good to be true. Most companies don't limit the storage amount they provide unless you've been pointed towards their fair use policy.
An example would be Acronis True Cloud Image, who "reserve the right to set limits on excessive abuse," i.e. 15TB.
But there may be other limits set by a provider, such as:
File size upload limitations
Keeping versions to a minimum
Lack of backup to external HDDs or NAS devices
Bandwidth throttling
In many cases, you might need to dig deep into menus and check/uncheck limitations.
Some of the worst examples I have seen are services with a standard setting; they exclude all files larger than 100MB, leaving customers with a false sense of security that all their files are backed up.
That's why the unlimited cloud backup services presented here have a stable baseline setting, when installed fresh, and don't leave inexperienced users in the rain.
Who is Cloud Backup For?
Data loss happens every day because hard drives fail, it's not a matter of if, but rather when you'll sit in front of your computer staring at a dead screen.
That's why I believe backing up is a must for every computer user out there.
I see a lot of ignorance among my friends, family, and people who send me emails because they think an external hard drive or USB thumb drive is enough.
Most of the time, people don't have routines which keep drives updated, they just drag files onto their hard drive when it's convenient.
Unfortunately,  it's more likely than not you'll forget about such files. That's why software that sits in the background of a computer, waiting for files to be backed up, is an ideal solution.
Set it up once and with minimal maintenance effort you'll be able to restore files when convenient (including occasions when a file is needed from the office or home).
However, there is one piece of advice I always give consumers looking at online backup solutions. Get a local backup of your filesystem, and make sure it's up-to-date and includes all relevant files.
Use a software like:
And setup an external hard drive backup at regular intervals. Once the local backup is up and running, then it's okay to start a cloud backup.
Why? Because cloud backups still take time, sometimes months, to upload files to a particular server. Especially, when you're based outside the US, uploads can be slow.
There is one exception, though, some services allow a seeded initial backup, by sending customers an external hard drive, where they can transfer all their files and ship it back to the company.
Seeded backups are slightly costly endeavor and only available to customers in the US. But then again, you may need to purchase hardware and software for your local backups, so feel free to do the math.
Are My Files Secure?
The first question I'd ask is, do you already have a thorough backup strategy? (like the famous 3-2-1 system). If the answer is yes, then your risk profile will look different from those whose answer is no.
For those thinking about backing up for the first time, let me put it this way: the biggest threat to your files is not having a backup at all.
So, if you haven't backed up yet, consider getting one first (local or cloud).
If there's already a backup in place, and you're just thinking about using the cloud as another off-site solution, then we'll be covering a couple of different security concepts in this chapter.
Encryption and The Three Security Layers of Cloud Backups
Encryption plays a significant role in online backups, and backups in general. 
Online backup security should be taken even more seriously than offline backup safety, because data gets exposed to a third-party (the cloud backup provider). 
Encryption prevents hackers, staff members, and other people from spying on your uploaded files.
I'd like to speak about the three most important layers of encryption:
Layer 1: Local Encryption
The first step of any backup process should be local encryption of files.
In the case of our top contenders, any of them will do the job (except SugarSync), providing users with a unique encryption key that only they know.
It doesn't touch the provider's servers and therefore cannot be used to decrypt files, neither by staff members, the NSA or other entities.
The key's length ranges from 128 bit (16 ASCII characters) to 448 bit (56 ASCII characters) and provides enough security even for business purposes.
In most cases, the key itself is invisible to a user; generally, the key unlocked with a personal passphrase — which is easier to remember.
This password/passphrase will unlock the key and consequently decrypt all your data.
The password gets stored on a user's computer, however, losing it will make restoration impossible because there is no way to decrypt files; even staff members cannot help (that's the whole point after all).
Some online backup services will even allow you to create a custom encryption key, which offers the most security, but lacks lots of conveniences.
You'll always have to type in the whole key to decrypt data.
Layer 2: Transit Encryption
Local encryption is just the first step.
After all, a computer sends files over the Internet, which is always an exercise associated with some risk.
Fortunately, it is very hard to find a service that sends data unsecured, without using an SSL connection. An SSL connection is a universal standard for encrypting files on the Internet; banks use it for online banking purposes.
Transit encryption will prevent any hacker from getting to a user's data, making it hard to "fake" their identity when identifying to an online backup service (so-called man-in-the-middle attacks).
Layer 3: Server-Side (At Rest) Encryption
What used to be a unique feature for business users, is now a common theme among cloud backup companies. Files get encrypted at rest with an encryption technique called AES-256 bit.
The AES (advanced encryption standard) is a method widely used in a lot of spaces that need extra file security – especially government institutions, banks, the military and so on.
If an online backup service provides all three layers, then data safety is pretty much guaranteed.
Services that take security seriously will almost always provide you with detailed white papers on how it works. If finding information on file security is difficult, that may mean one of the three-layers is missing.
How Do I Test The Services?
There is a myriad of possible angles from which one could tackle the online backup game.
This article is specifically written for consumers, not for businesses (although if you're reading this as a business owner, there are great nuggets to be found as well).
Obviously, price plays a significant role in making a selection.
I also wanted to ensure the services tested here have a certain visibility and market share, so as to answer the most common questions people ask.
It is important a backup company has at least a five-year track record, so that I can be sure they've honed their business model and have seen a couple of seasons and sales cycles, and knows the cost of customer acquisition.
I simply don't want to risk mentioning a service that's going to default a few months after this article's publication.
Suffice to say, I looked at the top search engine results and found reviews of Tim Fisher from About.com, PCMag's Michael Muchmore and Dann Berg from Tom's Guide.
Where applicable, I signed up for a free trial of a service, provided it offers all the features and necessary storage, to upload and restore my test data.
For services that didn't offer a free-trial or not enough room for my 10GB test file, I whipped out my trusty credit card and purchased an account myself.
I wanted to pay for them myself for the sake of transparency.
The Test Folder
A lot of the reviews I read about cloud backup services either uploaded very tiny files or none at all. But, I wanted to use a large enough sample size to measure speed accurately.
There's also a vast difference if you're backing up 2 or 3 medium sized files, or 10,000 small ones.
That's why I've divided my test folder into chunks.
One folder with small but many files (1,000 files at 1MB each), larger files (3 files at 2GB each) and a couple of mixed files ranging from RAW images files, Photoshop .psds and audio files — alongside Microsoft Word, Excel, PowerPoint, and PDF data.
For the random files I used Disk Tools.
While my test folder obviously doesn't come close to the storage quotas many services offer, numerous studies show the average computer user only has a couple of gigabytes to backup.
After all, this is the business model most cloud backup providers bet on.
I believe my test process closely mimics a realistic backup scenario, but please email me if you think differently, I'd be happy to adjust my modus operandi in future iterations of this article.
While I do have more than 2TB of data divided between CrashPlan and Backblaze, I used fresh accounts on both of these services for testing purposes.
Speed and Why It's a Difficult Factor to Wrestle With

At first, I was hesitant whether or not to include a speed comparison of the cloud backup services tested here. Generally speaking, my speed test isn't very conclusive or enlightening.
And that's because backup performance and upload speeds depend on specific configurations and time of the day.
Obviously, backups will be a lot faster if you have a 50Mbit/s upload connection, which is fairly common in the US, Europe, and Germany in particular (where I'm based), but not everyone has the same internet connection speed.
Also, speed and performance depend on the files you upload. I tried to adjust to that problem by uploading a broad range of data to each cloud backup service, but again, your mileage may and most likely will vary.
On the other hand, I'm very well aware of the fact that my readers are interested in speed tests, even if they just provide a ballpark figure.
So, I've decided to include them into my tests, using accurate tools to measure bandwidth speeds. 
The Test Machines
I wanted to use a clean environment for testing purposes; that's why I didn't test the services on my Macintosh computer, where I have dozens of cloud services running concurrently.
I tried several Windows VPSs, and I couldn't use one that runs on Windows Server Edition, because most consumer backup software can't work on a server operating system.
After several failed attempts, I email Daniel Kobran, CEO of Paperspace — an up and coming virtual computer startup. They offer a fantastic product: a virtual machine in the cloud that feels like the real deal, with extremely low latency.
Here is my configuration:
OS: Windows 10
RAM: 8GB
CPU: Intel Xeon CPU ES2630 v3 @ 2.40Ghz 4 Cores.
System Type: 64-bit
Hard drive space: 100GB
Internet Speed: 1Gbit up / 1 Gbit down

The internet speeds are great because I can max out all of the service's bandwidth.  Also, it can create snapshots, so every time I'm done testing a service I can just hit a button and put the system back to its original state.
Cloud Backup Speed Test Results
Uploading / Backing up
This table shows the upload speed for my 10GB test folder to specific cloud backup providers. I used a virtual machine provided by Paperspace with very fast upload and download connection speeds. That would allow me to see if a service limits the bandwidth. I did the tests on different days and tested the current upload and download speed with testmy.net.
Providername
Speed test
(down | up)

Time in minutes
Mbit/s avg.
Mbit/s max.
IDrive
316.4 // 59.1
145
12.33
52.33
Crashplan
276.2 // 77.3
17
67.02
96.02
Backblaze
261.8 // 84.3
43
31.36
68.12
Acronis
256.9 // 94.3
15
88.89
250.41
Carbonite
310.4 // 68.8
223
6.24
10.5
SOS Online Backup
324.1 // 61.1
55
27.59
62.12
SugarSync
271.3 // 68.4
287
3.56
35.77
SpiderOak
276.1 // 75.0
107
12.77
16.75
Zoolz
416.8 // 72.4
53
25.09
52.5
Livedrive
110.9 // 72.5
34
39.22
64.4
OpenDrive
311.2 // 73.1
203
7.5
23.19
Downloading / Restoration
This table shows the restore speed for my 10GB test folder to specific cloud backup providers. I used a virtual machine provided by Paperspace with very fast upload and download connection speeds. That would allow me to see if a service limits the bandwidth. I did the tests on different days and tested the current upload and download speed with testmy.net.
Providername
Speed test
(down | up)

Time in minutes
Mbit/s avg.
Mbit/s max.
IDrive
383.4 // 54.4
55
27.44
120.2
Crashplan
423.7 // 67.8
68
26.05
247.56
Backblaze
390.3 // 79.8
74*
106.82*
384.34
Acronis
222.4 // 84.1
21
63.94
186.3
Carbonite
315.3 // 77.4
133
11.45
18.4
SOS Online Backup
315.3 // 77.4
65
21.02
189.75
SugarSync
425.5 // 56.1
111
10.71
65.12
SpiderOak
301.6 // 43.8
39
35.22
151.33
Zoolz
342.3 // 63.6
322**
37.13**
484.3
Livedrive
312.2 // 78.1
53
26.32
53.3
OpenDrive
330.5 // 75.5
25
59.73
229.59
*Backblaze takes about 1h to prepare the restore which I've added to the overall time in minutes. 
**Zoolz takes about 5 hours to prepare files for download due to cold storage technology.
Cloud Backup Evaluation Criteria
Without further ado, here's my criteria for evaluating cloud backup services:
Crucial Must Have Features:
File versioning and deleted data recovery are among the most important features to consider when choosing an online backup service. The more file versions in a period a provider will allow, without counting towards your storage quota, the better.
Services like Dropbox (which is a cloud storage service as we've learned), charges extra for extended file version recovery.
Ideally, I'd like to see this feature included in standard plans. 
This "feature" is very subjective, but ideally, a service should let you get a backup up and running within minutes; without having to dig into file menus or go through an endless "setup wizard".
This is an essential feature for people storing files such as photos, videos, and documents, which need to be saved and updated even if they are not on the primary hard drive. 
Also, it's crucial that files remain backed up after the hard drive has been disconnected.
Incremental/Differential Backups
An incremental backup only saves changed portions of a file, which speeds up the backup process; there is a difference between incremental and differential backups.
But with the scope of this article, we can't discuss them here, as they're not relevant for most consumers.
---
Features That Will Rank a Service Higher:
Unlimited storage is neat, and many consumers enjoy not having to worry about how much data they can store, even if they will not use more than 100GB.
You can get unlimited backup for $5 per month, or even less if you're willing to commit for longer time periods. However, I'm not opposed to limited storage offerings, in lieu of top-notch features.
While syncing and sharing are welcome features, they're not crucial in this article, as we're looking solely at backup services.
Some providers, like IDrive, have file sharing and syncing, but I used Dropbox and its alternatives for such tasks, and certainly not my main cloud backup.
This feature determines the speed with which the app scans backups for changed files, and in my opinion, the more frequent, the better.
Ensuring you've always got a current backup.
I'm not a fan of backup scheduling; most modern computers can handle the load of continuously running a backup, while working on day-to-day projects.
Unlimited Deleted File Retention
Most services limit the amount of time you have to restore deleted files–and 30 days seems to be the sweet spot.
If you need a longer period, either the list of services will reduce significantly, or the budget will shoot up. Personally, I'm fine with 30 days, I've never needed more.
While some of my colleagues over at the Wirecutter use this feature to exclude many of the services I present here, I will 'only' let it bump the overall score of a cloud backup provider, if it's available.
My goal is to show you as broad a spectrum of services as possible, and while I do consider security super imperative, I cannot show everything if I use personal encryption keys as a disqualifier.
Nice to Have Features:
If you have data in the several terabyte ranges, then seeding might be very helpful for getting your initial backups up and running.
Unfortunately,  seeding services come at a high cost, because it's a logistics nightmare for most providers. Also, most seeding services are not available for customers outside the US, or only at ridiculously high shipping costs. Notable exception is IDrive offering free seeding depending on the plan.
That's why I recommend creating a local backup first, then taking your time uploading everything to the cloud.
Some companies provide restore-to-door services, which comes in handy if you've had a complete system meltdown, or if all your equipment got stolen.
If you don't mind spending a few hundred bucks and need data returned fast, this is a good option.
I always use all my bandwidth to get an initial backup going as fast as possible. However, I understand why people may want to limit their bandwidth usage.
For example, if you're working in a shared office with three or more people, bandwidth can get eaten up pretty quickly, and then other uploads will take ages to complete.
Backing up to External HDDs
Not many services offer external HDD backups. Which is a useful feature to have, if you don't want to purchase additional software, or use built-in services like Time Machine and its Windows equivalent.
Full Restoration via Software Client
Some services can do restoration via their software or web interfaces. Others, like Backblaze, only allow web restores — which can be more tedious, especially when dealing with larger files.
Another bonus is in-place restoration, which saves copying files from one location to another after a restore.
For security conscious people, the ability to add a proxy is a good option to have, and many online backup services in this list allow you to do just that.
IDrive – Why it Could Be The Best Solution for You
IDrive is a reliable all-in-one cloud backup solution, which also does syncing and sharing securely. 
Whether or not it's good enough to be a Dropbox alternative or replacement, will depend entirely on your requirements.
It's certainly not made for heavy syncing needs. Backups and restores went along without any trouble, though they weren't super fast.
IDrive is my personal top pick, because it combines everything I need in an excellent backup service (more on that below). Here are a few screenshots, to help you get a feel for the service:
This is IDrive's web dashboard. You can login from any computer and access files.
Find out more on www.idrive.com
Every backup job creates an activity log, so you know what's happening to files at all times. If there is a problem with backups, you can spot it in this overview.
Find out more on www.idrive.com
IDrive Settings — You can drill down and customize backups to your liking. IDrive also backs up NAS or mapped drives as well.
Find out more on www.idrive.com
IDrive users can connect an unlimited amount of machines to backup; it supports all the major platforms: Windows, Mac, iOS, and Android.
Find out more on www.idrive.com
The desktop client is where you customize and setup backups.
Find out more on www.idrive.com
IDrive uses local encryption to protect files before they get sent to the cloud. Which makes it impossible, even for IDrive employees, to see your files clearly.
Find out more on www.idrive.com
IDrive Pros:
A lot of settings and different backup customization options
Disk image backup options
File sync and sharing options
Mobile app backs up contacts, phone logs and images
Has optional Facebook backup
Option to choose your own encryption keys
IDrive Cons:
Lacks an unlimited plan option
A lot of features may confuse people (not very hands off)
Mobile app is pretty basic
Native previewing of files for .jpg only
Mac users will have to live with a few restrictions
IDrive Video Review – Check This Before Buying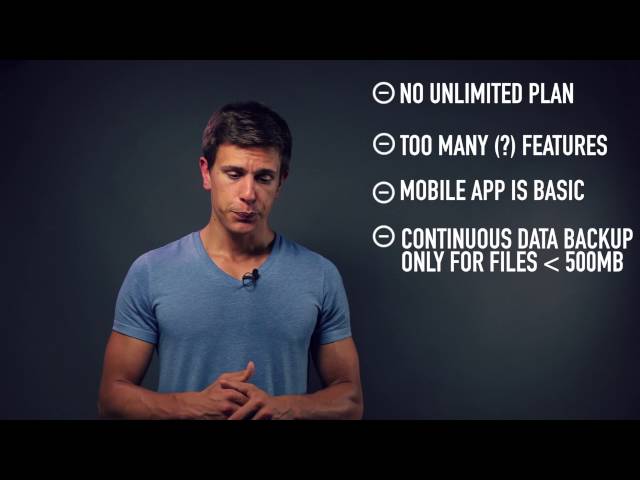 If you like the idea of being able to customize backups in a very granular way, go for IDrive, if you have less than a terabyte of data to backup.
Mac users will be a little disappointed to know that disk image backup support seems to be available on Windows only.
In the last couple of years, I've tested IDrive a few times and each time I check the service, I'm more impressed by the wealth of features and their thoughtful execution.
Average computer users may have a difficult time getting started, geeks, however, will enjoy creating individual backups sets, managing sub-accounts, and generating backup reports.
IDrive comes with a few more restrictions compared to CrashPlan or Backblaze, for one, it's not an unlimited service provider.
With the 1TB or 10TB plans, there's a lot of space on offer, but the 10TB can get costly; especially compared to Backblaze which provides unlimited cloud backup for only $5 per month.
On the flipside, IDrive allows users to sync and share files from their backup stacks and syncing storage — at no extra charge.
So, if you go for the 1TB plan, you'll get another 1TB of syncing space.
Backing up
Again, I selected my trusty 10GB test folder for backup, which works in an intuitive way, because you just select it via a file menu.
Before doing anything, though, it is recommended that you set a private encryption key.
This optional setting adds more security to backups, but the downside is if you lose it, your data becomes irretrievable.
IDrive not only lets you backup files from a hard drive, but you can choose any file in any location, even if they're stored on a mapped network drive or server.
IDrive offers plenty of scheduling options, and you can organize backups in different sets.
I recommend activating continuous data protection for the most important files, and backup archives, at a less frequent level to save system resources.
Keep in mind, however, that continuous backup only works for 500MB or smaller files — because "frequently changed files tend to be small", according to IDrive at least.
Contrary to previous tests I've made with IDrive, I wasn't as impressed with the backup speeds.
I remembered it being one of the fastest in the field, but in this test, it performed somewhere in the middle.
File Restoration
In the case of a hard drive meltdown or computer virus, IDrive restores files either in the same location, or lets a user choose where to perform the restoration
If doing a full restore, it certainly helps not having to drag and drop files into the correct locations.
IDrive transfer larger files faster than a lot of smaller one. So if you're restoring thousands of jpg files, it may take longer.
Again, I was neither impressed nor disappointed by IDrive's speed.
All actions can be performed via the software or web clients, but I appreciate not having to download any additional "restoration software" to get the job done, as some other providers would have me do.
File Sync, Share and Mobile Access
Honestly, I'm not a fan of all-in-one backup, syncing and sharing solutions. I'd rather have a service that's focused on one thing and does it very well.
While IDrive's syncing feature worked correctly during my tests, it's not a home run.  To use file synchronization, users need to activate and determine a syncing destination.
After that, the folder can be utilized in a Dropbox fashion and also appears on your mobile devices.
Unfortunately, I couldn't test file sharing, because my account was setup with a private encryption key — which prevents users from sharing files.
So, if you need file sharing, select a less secure default key option. The data sharing features are buried somewhere in the restore tab.
The mobile app is pretty basic, and missing a few features, such as being able to preview PDF files without leaving the IDrive app or sharing files natively.
You can download and export files from your backup stack, though.
In Summary…
Overall, I liked the IDrive experience, but I can't agree 100% with PCMag's Michael Muchmore, I found IDrive to a have a few too many gotchas.
Users with a lot of data will love the IDrive Express option, where the company sends users a hard disk for large initial backups.
It comes in handy, especially if you're on a weak internet connection, and many other providers have unfortunately done away with this service.
IDrive backs up fast, though not as quickly as in previous tests, and seems to have more trouble with smaller files, than a couple of large ones. File sync and share is a nice gimmick, but nothing more.
I don't see myself using it often.
CrashPlan – True Unlimited Cloud Backup?
CrashPlan is dear to many professional reviewers and PC magazines.
Its unique approach of multiple backup destination embraces a lot of what we preach here at Cloudwards; one backup is not enough, users should combine a local backup with an off-site option. 
CrashPlan can backup to a local external hard drive, NAS storage and also to the cloud.  Local backups are free, which makes it interesting for people who're just looking for a decent backup software.
One the surface, CrashPlan is very easy to setup, but allows advanced users an enormous array of settings (personal encryption keys, proxy setup, CPU usage and much more).
CrashPlan Video Review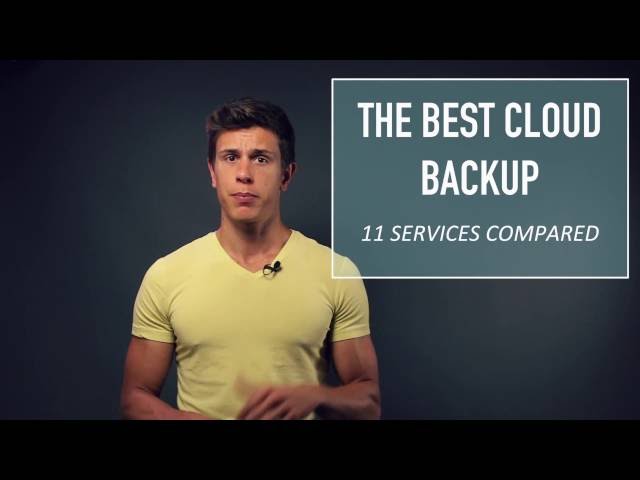 | | | | |
| --- | --- | --- | --- |
| Plan | Individual | Family | Business |
| Price Plan | | | |
| Storage | Unlimited | Unlimited | Unlimited |
| Details | Includes 1 computer. 448-bit personal encryption key. | Same as Individual plan. Best plan for 2-10 computers. | Includes: Real time dashboard/reporting and user level access. File sharing and syncing available through Shareplan. |
There is even an option for peer-to-peer backup, which backs up data to a friend's computer, who also has to be running CrashPlan.
I can't chime into the praise of how fast CrashPlan is because even after increasing my CPU usage allowance and packages, I couldn't get more than 7Mbit/s on average.
But my results were quite inconsistent, varying depending on the location and computer setup I tested from.
Uploading from the US with an 8GB RAM machine was very speedy, but using my computer here in Germany, was painfully slow.
If you're backing up multiple computers for a family or small home office, the family plan is certainly worth considering. Professionals should consider the business plan because it allows for better monitoring and admin controls.
CrashPlan's plans and pricing page in 2016.
They haven't changed pricing much in the last year. They started a bit cheaper, at only $5 per month, and upped the pricing to $5.99 for the monthly plans.
Family plans are of great value because they can backup ten computers if needed.
Find out more on www.crashplan.com
CrashPlan is available for all primary operating systems.
Here, I'm downloading the Windows client. Some people may not like the Java application, but I've found it to be not particularly greedy on system resources. 
Find out more on www.crashplan.com
Once installed, you can choose to create a new account or login with an existing one. 
Find out more on www.crashplan.com
You can customize backups by selecting files and folders from the tree. If that's too complicated, CrashPlan will just back up everything that's on your computer.
Find out more on www.crashplan.com
For maximum backup speed, I let CrashPlan use all of my computer's resources.
But it can be customized to your needs and computer setup, though, it might not be practical to do so in a productive environment. 
Find out more on www.crashplan.com
CrashPlan's dashboard. It's clean and easy to use, plus you can find the two most important tabs right away — backup and restore.
Find out more on www.crashplan.com
CrashPlan can retain an unlimited amount of file versions.
Be careful about how you set these numbers because they might trick you into believing everything got stored– while in reality that's not the case.
Find out more on www.crashplan.com
CrashPlan Pros:
Unlimited cloud backup, unlimited file versions, no restrictions on file size or bandwidth
Backup is very easy to setup, the software can be used as a cloud-free backup tool
Backups can be customized in a very granular way
Cross-platform compatibility
CrashPlan Cons:
Very inconsistent backup and restoration speeds, depending on location  
Some users on Cloudwards report poor customer support
The mobile app is pretty basic
CrashPlan lacks file sharing and syncing features
The Java app might be a con for some users
Backup
Unlike Carbonite or IDrive, users can't pick folders and files from the context menu, inside Windows Explorer or Mac Finder.
Instead, files need to be selected manually. The standard configuration only scans your whole computer and then tries to back it up.
If you're unsure about using CrashPlan, the cloud version is free to try for 30 days.
CrashPlan uses deduplication, which means files already in the cloud don't need to be reuploaded again if got relocated to different folders on your computer.
Finding and selecting my test folder from the file tree was easy enough, and a pleasing experience, compared to Carbonite's setup wizard.
Certainly, CrashPlan's backup process is well thought-through and made by people who understand reserves.
I always recommend doing a local backup first, before starting a cloud backup, because it's faster and CrashPlan supports this feature free-of-charge.
CrashPlan offers local (end-to-end encryption) where the user is in control of his or her own key. If the key gets lost, so will all the files in your restore folder, because they're only accessible using that unique key.
There is no "password recovery" feature available; that's the whole point of a user-controlled encryption key.
Here is why I like CrashPlan: users can customize it indefinitely to retain unlimited file versions and deleted files.
So, technically, one can use CrashPlan to free up hard drive space for unused files, but I certainly don't recommend doing so. CrashPlan backup works well out of the box, and you don't have to spend time customizing it.
I was disappointed by CrashPlan's overall backup speed; I couldn't squeeze out more than an average of 4Mbit/s. It seems to cope better with larger files, rather than a lot of smaller ones, with occasional speed peaks of 14Mbit/s.
So overall, backing up to the cloud felt like it took very long compared to Acronis Cloud Image or Backblaze.
I'll blame the slow speeds on my virtual server's configuration, which is relatively slow with only 1GB of RAM, and CrashPlan tends to be pretty RAM hungry.
I did do another test, on a faster machine, located in the US; and violà! The speed increased a lot.
But backups from my home base in Berlin are just very slow. If the speeds were better or more consistent, I'd rank CrashPlan even higher, because they also support NAS drive backups.
Although there's no native app for either QNAP, Synology or Netgear NAS boxes, users can still select those drives from the file tree.
Similar to Backblaze, once the software is setup, you can completely forget that it's running on your computer.
The continuous backup will make sure files get uploaded, even if they are currently open, an ability not all cloud backup providers have.
Restoration
Restoration works as swiftly as the initial backup does.
I liked the way how everything works inside CrashPlan's app; there are no fancy ZIP restores via a web browser like Backblaze, and no extra "restore software" to download like SOS or Livedrive.
Users can search for individual files from their backup stacks if there's a file that's needed urgently after a system meltdown.
In this particular test, I did a full restoration of my beloved 10GB test folder. I haven't yet seen any reviews that conduct a thorough test of recovery and backup speeds.
PCMag's test with only 100MB of data is ridiculous (sorry), because it doesn't allow for real-world throughput performance tests.
And let's not forget, large files get treated differently than smaller files.
Again, CrashPlan takes its time when restoring files, clocking an average rate of 6Mbit/s, which is almost the same rate as an initial backup and a far cry from Acronis's 1-hour restore.
As Joe Kissel points out, this issue could be due to a lack of system resources on my machine.  So further testing is required.
Before starting the restore process, users can select which version of their backup to restore and if they need it in its original location, or sent to a subfolder or external hard drive.
I chose the latter for my restores.
Hitting the information button will satisfy curious users who want to know at what rate CrashPlan restores (i.e. how much bandwidth it consumes), and where the file is currently in a row.
Don't rely on the estimated times; these tend to differ significantly from reality.
While files are busy getting restored, you don't have to wait until CrashPlan is finished, once they appear in your restore folder, they're ready to be accessed.
Pro users will like that metadata and permissions can be restored as well, unlike Backblaze, which doesn't save any metadata at all.
Mobile and Other Features
CrashPlan's mobile app is a decent file browser for backups, but as with the majority of cloud backup apps, I wouldn't expect miracles.
It's a suitable sidekick for moments when you forget a file at the office, and that's about it.
CrashPlan is a pure cloud backup provider, and after a brief intermezzo into the file sharing and syncing space with "Share plan", they've continued to focus on backup.
Lately, we've been getting complaints that end-users don't feel valued enough.
It's a claim that certainly makes sense; cloud backup companies prefer to focus on the higher margins they can get in business and enterprise markets.
Mozy with MozyHome is a good example, which is why I didn't review it at all in this cloud backup comparison.
In Summary
If it weren't for the speed issues, Crashplan would have won this showdown, but its speed was just too inconsistent.
However, Crashplan is probably the only cloud backup service that provides truly unlimited file versions, data retention, and storage space.
If setup correctly, all of these features come without limitations. And once setup, it's a hands off app that runs in the background.
Like the Java app or not, it worked well and didn't consume too many system resources on my test machine.  Security is also top-notch with 448-bit Blowfish encryption, where users control their keys.
Even for very sensitive files, it's a no-brainer unless you don't feel at ease with data centers located in the US, or your business needs to comply with special regulations (HIPAA or German privacy laws).
A generous 30-day trial lets you try CrashPlan with its full feature set, where you can test and see, if you run into the same or similar speed problems like I did.
Backblaze Online Backup – The Easiest Cloud Backup Solution

I've been using and recommending Backblaze for a very long time, especially to family and friends with little tech literacy.
Backblaze works out-of-the-box, after installing the app on a PC, it will scan all non-recoverable files and back them up. Apps, system files and Time Machine backups on a Mac are exempt from the automatic backup process.
Users can also set bandwidth usage limits and threads.
Backblaze Video Review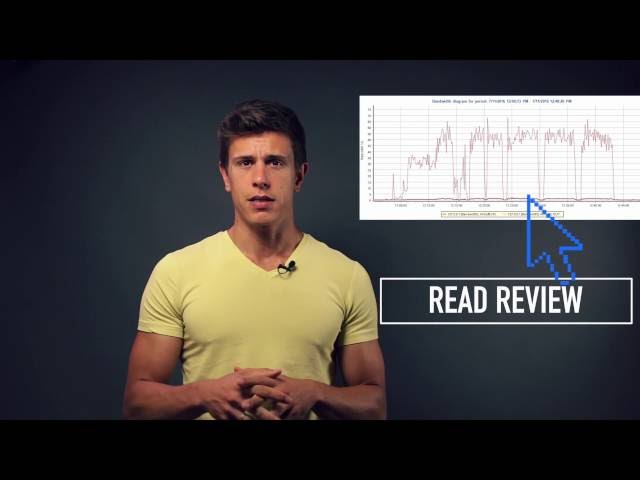 I have mine setup with the maximum amount of threads, but be ready to have Backblaze use more of your computing power and bandwidth if you do the same.
Those who prioritize faster cloud backups, over internet speed; they should use this setting.
Backblaze doesn't allow users to send in a hard drive like IDrive does, so there is no way to circumvent the cloud transfer process.
Backblaze offers a 15-day free trial, which is enough time to play around with the service, to see if it'll suit your needs. Note: you can do test restorations on a system that's not fully backed up yet.
Find out more on www.backblaze.com
A simple, no-frills backup dashboard, Backblaze shows you which files are getting transferred to the cloud and if a backup is currently running. 
Find out more on www.backblaze.com
I have my Backblaze app setup in continuous backup mode, that way you can't forget to backup files. The software scans everything in the background and uploads recently changed files.
Find out more on www.backblaze.com
The general settings menu.
If you have external hard drives to backup, set them up here. But remember, external hard drives need to be connected every 30 days to remain backed up.
Find out more on www.backblaze.com
To transfer backups as fast as possible, you need to up the app's threads.
I have mine setup with ten threads, but note that doing so can slow down your computer's overall performance; it will certainly slow down any other apps that also upload data to the internet. 
Find out more on www.backblaze.com
Backblaze offers private encryption for files; you can determine the key, but if it gets lost, it's time to say goodbye to those files forever.
Find out more on www.backblaze.com
Files need to be restored via the web and Backblaze offers a special restoration software to ease large restores (20GB+).
Find out more on www.backblaze.com
Or, Backblaze can deliver a hard drive to your door, which is a lot faster than web restoration when it comes to big files.
Find out more on www.backblaze.com
Once setup, it's very easy to forget about Backblaze, which is a good thing because I believe backups should be simple.
The app doesn't bug users with annoying messages or popups – it just runs quietly in the background.
However, it will remind users to connect an external hard drive, if they've forgotten to do so for a certain amount of days, because otherwise files will be deleted from Backblaze's servers.
Unfortunately, file restoration is a pain with Backblaze, especially when dealing with large 20GB+ files. Users must log into the web panel and download a zip file.
Backblaze recommends splitting large restores into smaller chunks, but this process is even more laborious, in one test scenario, I restored 120GB folder, and it took 20 hours to download everything.
Backblaze Pros:
Did I mention Backblaze is extremely easy to use? Well, it is
Backs up everything on a computer, unless specific exclusions are defined
Quick backups from any location
Takes up very little system resources
Works on both Mac and Windows
Very fast upload speeds
Backblaze Cons:
No real scheduling features.
External hard drives must be connected every 30 days
Restoration is cumbersome via web downloads and zip files

Mobile apps are very bare-bones
Backup
Backing up with Backblaze is incredibly comfortable. Once installed, it scans your OS and tells you which files it will back up.
Backblaze works differently from other online backup services, in that it uses the exclusion principle — unless you explicitly inform Backblaze not to backup a file or folder, it will be backed up.
Backblaze offers unlimited cloud backup, so users don't have to worry about running out of space.
Usually, I use my 10GB test folder for backup, but this time I was too lazy to exclude everything else, and I let it run on its own for a total of 13GB.
I highly recommend users change the default backup settings if your bandwidth and computer allow for it.
Backblaze comes with an automatic throttle which saves computing power and bandwidth, but I want my backups transferring to the cloud as fast as possible, that's why I configured Backblaze for "Faster Backups".
Once I upped the threads, it gave me speeds of 6 to 7 Mbit/s, the maximum I got out of one thread was 2 Mbit/s.
Backblaze handles larger files better than a big group of smaller files.  As stated above, I have designed my test folder to include 1000 small files, and a couple of larger files.
Larger files transferred at 20-30Mbit/s, while smaller files needed more time, and moved at a rather slow 4-6Mbit/s.
Also, after increasing the threads, Backblaze needs some time to setup its bandwidth usage.
Overall, Backblaze performed much better than SOS Online Backup and even IDrive, at an average of 18.9Mbit/s.  My 10GB folder transferred in 1h and 15 minutes — not bad.
On another machine with more RAM and a gigabit internet connection, thanks to Paperspace, I was able to upload at an average rate of 31Mbit/s.
At that speed it only takes 43 minutes to backup 10GB. 
Users can make Backblaze even more secure, by selecting a private encryption key that only the user knows and owns, it will not be touched by Backblaze.
This key is both a blessing and a curse. If the user loses it, files will be lost for good and can not be recovered.
For the NSA paranoid, this is certainly a good option and should be common practice among all cloud backup services.
If you're looking for a service that backs up an entire disk image, discard Backblaze and instead look at IDrive, Acronis Cloud Image or Carbonite (but you have to choose a more expensive plan).
Backblaze will only backup all non-OS files while ignoring apps, settings, and meta-data.
Restoration
Backblaze restores files exclusively via its web panel.
There is no option to choose a folder path like you can with CrashPlan or SOS Online Backup, If users need to restore terabytes worth of data, they can opt for a hard drive delivery (at an additional cost).
For this review, I chose to restore my 10GB test folder. Backblaze takes a bit of time to make all files available via a ZIP file and sends customers an email when the download is ready.
For my 10GB folder, this process took Backblaze from 10:33 am to 1:46 pm (or 193 minutes), and XX minutes after that to download all files to my test machine.
The actual download is blazing fast at an average of 50.8Mbit/s or 28 minutes, but waiting 3 hours for the zip file to be ready is annoying.
A download software helps customers streamline the restore process, but there is also the option to download files via a web browser.
However, for large restores, it's recommended to use the software because it can pick up an interrupted restore. 
If it weren't for the slow restore process, Backblaze certainly would have won in my overall comparison.
Mobile and Extra Features
Backblaze is a cloud backup service, so if you're expecting miracles from its mobile apps, get ready for disappointment.
The mobile app, while it does its job, is a far cry from what you may be used to from apps like Dropbox or Google Drive.
Users can view backups and download individual files to their mobile device, which is certainly helpful, when you need to access a file forgotten at home.
Unlike IDrive or Acronis Image Cloud, Backblaze doesn't offer data synchronization or sharing. However, I do recommend readers signup for an individual syncing service and keep backups separate.
In Summary…
Backblaze remains my top recommended service to people with little technical knowledge, who are looking for a good secondary cloud backup that runs quietly in the background.
It certainly is no replacement for heavy-duty backup jobs with different schedules and backup sets. While offering unlimited storage and file versioning, data retention is limited to 30 days.
Also, unlike IDrive, Zoolz, SOS Online Backup and Acronis Image Cloud, it doesn't backup NAS storage, not even in the business version.
However, at only $5 per month, there is very little to complain about, most people spend more per day on their caffè latte than they do on a  backups solution.
Regarding speed, Backblaze is one of the faster services, once users get the settings right and ramp up the threads. But don't forget to check if your machine and bandwidth can cope with it.
Backblaze is not a good option as an all-in-one solution for backups, file syncing and sharing. IDrive may be a good candidate in that respect, but it's not unlimited.
Whether you want to choose CrashPlan over Backblaze, depends on how many backup features you need, and if there are NAS devices to be backed up.
Also, keep in mind that with CrashPlan, you can set it up in a way to never forget anything, therefore allowing for unlimited file retention.
Acronis True Image Cloud Review
A great unlimited cloud backup solution from a traditional vendor.
Go for Acronis cloud backup if you need disk image cloud backups and can live with a scheduled once-a-day backup.
Don't expect a formidable web client with fancy file previews,you'd be disappointed. Also, the Windows version is vastly superior to the Mac client.
Acronis Video Review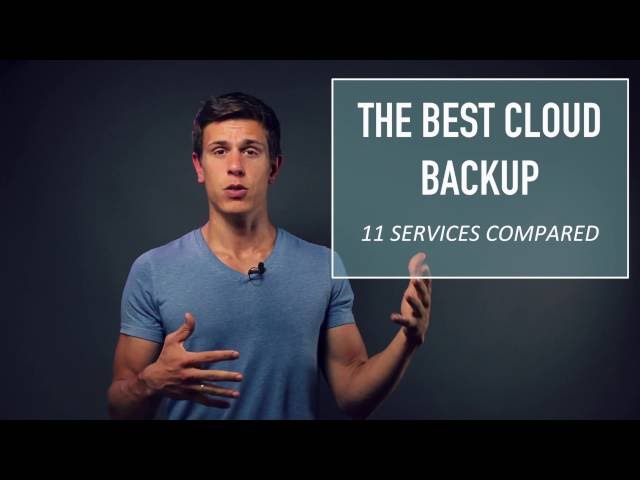 I wanted to like Acronis True Image Cloud, as their offering seems great, unlimited cloud backup, even with hard drive imaging, plus you'll get sharing and syncing.
However, there are a few 'gotchas' that make me refrain from recommending Acronis True Image Cloud entirely.
It's evident what's happening here; Acronis is looking at the market landscape, only to realize they're late to the game.  Now, they want to do everything and stuff it into their cloud backup app.
Acronis offers different pricing tiers, 1-Computer, 3-Computers and 5-Computers. Each plan includes mobile phone backups.  
Find out more on
Use the Acronis client to select files for backup. Acronis supports a variety of backup destinations, in this review, I'll only be looking at the cloud version.
Find out more on
The dashboard gives users an overview over various backups. Here, you can spot any problems or errors that may have occurred during the backup process.
Find out more on
Acronis True Image Cloud can create public links, which you can share with contacts right from your backups.
Find out more on
Acronis also has a mobile client, where users can browse backups and find their files on the go. This feature is useful if you forgot a file at home and need it for an important meeting or something. 
Find out more on
File synchronization is also possible, and Acronis can serve as a Dropbox alternative.
Find out more on
Most of the features work well, but why integrate a folder sharing feature, if the person you shared that folder with can't download it?
When I tried opening the shared folder, Acronis answered with a sad 404 page. Individual public links do work well, though.
Acronis Pros:
Unlimited cloud backup that allows complete disk image backup and restoration.
Acceptable speed levels and a well thought out user interface.
Plans for multiple computers and backup of mobile devices included.
Cloud archival to free up some hard drive space for unused files.
Acronis Cons:
Very bare-bones web client
No continuous backup to the Acronis Cloud (but possible to a local device)
Encryption and other options hidden in the settings menu
No individual file process window to review progress

Speed settings don't really change the speed of backup
Backup
Acronis' user interface is very intuitive and lets you setup backup jobs quickly. If users want to create several backup sets, with different schedules, they can.
For example, one could set up a weekly full system image backup, and a daily backup for a specific folder, with files such as photos or documents getting frequently added.
Not having the option of a continuous cloud backup sets this service behind other competitors, such as Backblaze, CrashPlan, and SOS Online Backup.
Why Acronis neglects this convenient feature is beyond me. I tested with my 10GB test folder and played around with a couple of backup settings.
Speed results varied a lot, in my first attempt, Acronis managed to backup 10GB in a bit over an hour, uploading on average about 20Mbit/s.
Funnily enough, after playing with the settings and giving priority to "faster backups," Acronis slowed down to only 10Mbit/s, doubling the initial backup time to over 2 hours.
Not what I expected.
On my third attempt, I was able to upload the 10GB in under one hour — 39 minutes to be precise (which averages to 36.6Mbit/s, with peaks of up to 80Mbit/s).
Acronis only retains 20 versions of a file, which seems a bit stingy by 2016's standards. CrashPlan provides unlimited file versioning, and Backblaze allows you to go back 30 days into the past.
However, you can choose to retain those 20 versions for up to 99 months.
Like my other top contenders, you can encrypt backups before uploading them to the cloud. However, the option to do so is buried in the file menu.
One thing worth noticing, is the major difference between the Windows and Mac apps, a fact that isn't highlighted on Acronis' web site.
In fact, I could go as far to say their info is misleading.
The Mac app, for example, cannot sync files or folders. Also, I cannot select an entire NAS device, but instead I have to go and pick each folder on my NAS separately to back it up.
File synchronization on a Windows machine works as expected. However, Acronis doesn't recognize if backup and sync files are identical or not, so all of them need to be uploaded again.
Once a sync is activated, you can see an icon next to the sync folder.  
It's good to see users aren't limited to a central sync folder, like Dropbox, but instead you can pick and choose any folder on a system to be synced.
Either via the Acronis cloud, locally, or private company network.
File Restoration
Similar to Backblaze, Acronis only lets users restore files via a web client, which wouldn't be an issue if it worked properly.
At least Backblaze's software helps you restore backups that are larger than 20GB, in case your Internet connection is interrupted.
Acronis creates a ZIP file and downloads it via a web browser, now, imagine doing that with 200GB worth of data.  You need to start all over again if the download is somehow interrupted.
Also, Acronis' web restores have another huge disadvantage; Zip files need extraction and therefore requires double the space of the original Zip file –- at least temporarily.
In all fairness, Acronis restored my 10GB test file correctly and in 1h and 4 minutes.
Considering my upload and download speed of 142Mbit/s, it couldn't max it out by a long shot. However, most Internet connections today will not have more than 10-50Mbit/s upload bandwidth.
In Summary…
Acronis True Image Cloud looks good on paper (because it checks off a lot of my required boxes), until reading the fine print.
Mac users will be especially disappointed because they are not getting all the benefits Windows users enjoy.
The clunky web interface can't even preview basic file types such as.jpg or .pdf. Also, with a regular price of $99 per year, it's certainly not cheap.
On the plus side, you can backup NAS devices, and Acronis gives users unlimited cloud backup. If you can live with a few restrictions, it still a good solution.
Carbonite Cloud Backup 
Although Carbonite is intended for "unlimited" use, I have a hard time recommending it to people who need to backup a lot of data — say 200GB upwards.
For one, there is no option to seed backups by shipping a hard drive to their servers, which wouldn't be a deal breaker, if backup speeds were acceptable.
And I have to say; they're not. At only 2.2Mbit/s, it performed at the lower end of tested services.
In case you are wondering, it took me a solid 12 hours and 5 minutes to backup my 10GB folder.
Carbonite Video Review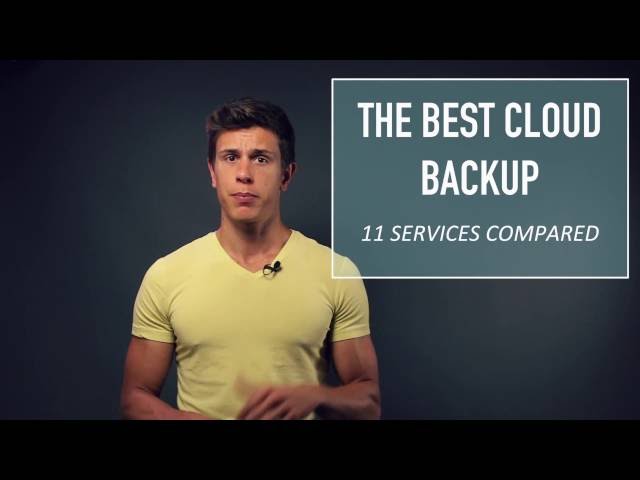 Carbonite is a good solution if you're looking to backup a couple of gigabytes on a budget. Go with the basic plan, if you don't have an external hard drive to backup.
Installing Carbonite on a Windows or Mac computer is very straight-forward. Just follow the setup Wizard, and it won't even take up too much storage space on your computer. 
Find out more on www.carbonite.com
You can let Carbonite select files and folders on your computer automatically. For this test, though, I selected data manually. 
Find out more on www.carbonite.com
Here's what is backed up automatically by Carbonite. Check out the next screen to see what's NOT backed up automatically — it's important!
Find out more on www.carbonite.com
Carbonite's Personal plans will not automatically backup video files and files that are over 4GB.  They have to be selected via a right-click in the Explorer menu (see the next screen on how to do this).
Find out more on www.carbonite.com
Via right-clicking you can backup any file and folder, especially ones that don't get backed up automatically.
Find out more on www.carbonite.com
Carbonite's Three Way Restoration lets you search for any file, or do a full data restore.
Find out more on www.carbonite.com
| | | | |
| --- | --- | --- | --- |
| Plan | Basic | Plus | Prime |
| Price Plan | | | |
| Storage | Unlimited | Unlimited | Unlimited |
| Details | Price is per year per computer. No monthly billing available. Doesn't include external hard drives. | Includes external hard drive backup. Mirror image backup. | Includes automatic video backup. Courier service. |
Backup
Overall, Carbonite awaits new users with a decent setup wizard that helps through the initial process. Inexperienced users should go along with the standard installation settings, which will backup all personal documents.
I took a different route because I needed to select a specific folder (my 10GB test folder).
Now, I signed up for the Basic plan, which doesn't backup videos or files over 4GB automatically. Users who want to do so will need to dig into their files and select them manually.
Carbonite Pros:
Easy to understand interface
Good setup wizard to get started with
Warnings about what is and isn't backed up

Private encryption key makes backups very secure
Carbonite Cons:
Slooooooooowwww
Confusing pricing scheme
External hard drives and larger files lack auto-backup
No NAS backup support in the basic plan
It's important to note that Carbonite seems to mistake .wav audio files for video files and doesn't back them up either. This fact could be devastating for any music producer or hobbyist.
I understand that Carbonite wants users to upgrade to higher tier plans, but it still leaves us feeling nickel and dimed for something that's free on CrashPlan, SOS Online Backup, and Backblaze.
Overall, the client hasn't changed much in the last five years.
I was curious to see how Carbonite handles backup speeds, after announcing the complete removal of bandwidth throttling.
Carbonite backs up data continuously, so whenever something changes in your files, these changes also get backed up.
Obviously, after the initial backup has taken place, and that's a time-consuming process.
I couldn't get Carbonite to transfer my files faster than 2.2Mbit/s, which resulted in 12 hours and 5 minutes of overall backup time.
People who need bare metal backups or want to backup NAS drives will have to opt for the more expensive Plus or Prime plans; Mac users will be in for a disappointment, as these plans aren't available on OSX.
I was a little disappointed by the "Advanced" setup, as there wasn't a file tree where I could select my backups.
So, I couldn't choose which files I wanted to backup right now.
Instead, I had to close the wizard, go to my test folder and select the correct backup via right-clicking in the context menu.
Carbonite gives users the option to use a secure 128-bit blowfish private key to encrypt files.
Losing that private key will lock away your files for good, so make sure you keep it somewhere safe AND DON'T LOSE IT.
Restoration
I found Carbonite's restoration process rather confusing.
There are three ways a user can access files:
1. You can go through backed up files, if only a single file is corrupt or missing, and a full restore will be overkill
2. Then there's the option to "browse" a backup in your drive that shows files and folders
3. And lastly, you can just restore everything
Naively, I chose the last option, only to realize later Carbonite won't restore if files are still present in their original location.
So, I had to pick the second choice and restore my folder from the "drive".
I could choose to either restore files to their original location or select a specific folder; the latter is what I wanted to do.
If files get lost, you have 30 days to restore them, wait any longer and they'll be gone. For longer retention periods, look to IDrive or CrashPlan.
File versions are accessible for a whole 180 days, only CrashPlan and SOS Online Backup offer unlimited versioning.
Now, that I've figured out how to restore from a single location, via my cloud backups, it was time to go ahead and measure the service's speed.
I was disappointed by how little information Carbonite gave me about the restoration process's current state. The process chart wasn't helpful at all, as it shows little to no progress for the first gigabytes being restored.
Only after looking at my bandwidth stopwatch, I realized how many gigabytes had already gotten restored.
Regarding speed, we're looking at an average of 9.7Mbit/s, or 137.5 minutes for a whole 10GB restore.
That's nothing to get excited about, but it isn't bad either.
Mobile and Special Features
As with almost all cloud backup mobile apps, Carbonite's seems like an afterthought, at best.
Just like IDrive and SOS, users can backup their mobile photos and access routine backups.
However, there is no way to preview or stream files via a file tree. Data must be downloaded to your device and then opened using a third-party app that supports the file type.
Also, Carbonite discontinued file syncing and sharing, therefore sharing from the mobile app is completely disabled.
In Summary…
As you may have guessed already — Carbonite is not one of my favorite cloud backup services.
You just get so much more with CrashPlan, SOS or even Backblaze (for example, free external hard drive backup).
Worse yet, Carbonite's backup speed is at the spectrum's lower end. File restoration works well, if you can figure out how Carbonite wants the process to work — at about 10Mbit/s.
Users can choose a restore location, or restore to the original destination, which helps for larger restores.
Overall, I'm a bit worried that Carbonite hasn't managed to iron out a couple of interface and backup workflow issues, in the last five years; and why there are no real settings for bandwidth or scheduling.
Mac users are in for a disappointing experience, because even if they are willing to whip out the cash for a Prime plan, it wouldn't be of any use.
The OS X version doesn't support any of the advanced features available in higher tier plans. 
SOS Online Backup Review 
Unlike Backblaze and CrashPlan, SOS Online Backup doesn't offer a continuous backup mode; that sits in the background waiting for files to change.
Users can set the backup schedule to be hourly, which is enough in most cases, yet it doesn't let me feel at ease.
SOS Online Backup gives customers enough space for their files, though, claiming unlimited cloud backup for only $7,99 or, if you have more than one machine machine $35 per month for up to 5 computers and unlimited mobile devices.
Not anymore, SOS Online Backup has switched back to limited plans.
After a hard drive failure, you can login to SOS Online Backup and recover files back to a new machine.   
Find out more on www.sosonlinebackup.com
Like most cloud backup apps, SOS Online suggests which files to automatically backup. You can continue with the standard selection, or make personal choices.
Find out more on www.sosonlinebackup.com
With personal encryption, files get encrypted before being sent to the cloud. That way, nobody else can have access to your data unless they have the correct passphrase.
Find out more on www.sosonlinebackup.com
Backups can be scheduled at different intervals, unfortunately, no continuous backup mode is available. 
Find out more on www.sosonlinebackup.com
SOS Online Backup Video Review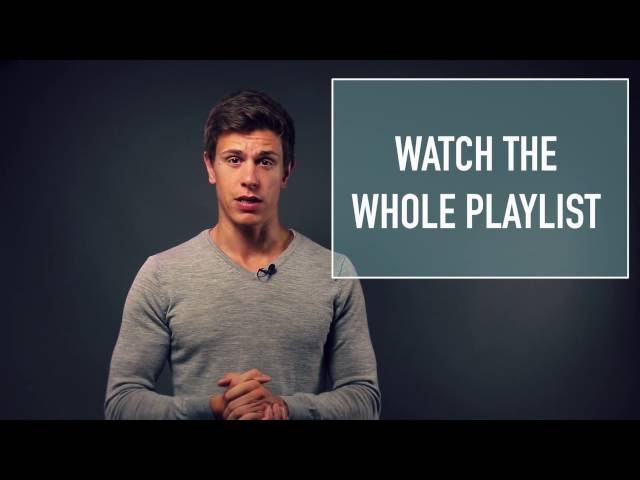 Carbonite Pros:
Has a lot of scheduling options
Can backup to a local hard drive

In place restoration or custom file path

High level of encryption via personal encryption key.
Remote wiping of backup devices
Carbonite Cons:
Rather Expensive.
Somewhat clunky interface
File sharing only possible minus private data encryption
No continuous backup option (max. hourly)
Average backup and restore speeds
Backing up
Uploading my beloved 10GB test folder took 3 hours and 12 minutes because SOS Online Backup had a hard time surpassing 8Mbit/s in my test environment.
Also, you need to have enough hard drive space for it to work properly, because SOS will cache files before uploading them, just like any other online backup software.
It does so efficiently, with the "IntelliCache" system, which is both fast and saves disk space.
If you're looking for a Dropbox replacement with file syncing and sharing, SOS Online Backup is not for you.
After 30 minutes of digging, I couldn't find out how file sharing worked via the app, and honestly, I stopped looking after that.
Unlike IDrive, users cannot backup system image files or servers, but then again, this is probably something an average user doesn't want or need to do.
SOS lets users pick between different backup schedules, and receive an email once a backup task got completed successfully, or you can view detailed logs of a backup process instead.
The web client is very bare-bones and not a sight to behold. It shows customers stats of all the backed up files and browse the cloud data.
Unlike IDrive, there's no option to upload files or folders via the web for backup purposes.
Previewing of files is, of course, missing, in fact, the only thing I can do there is delete stuff.
Mobile Features
I was hoping to find the mobile client's sharing option but to no avail.
The mobile client is very bare bones and practical when backing up data from a mobile device to SOS's cloud, but not much else.
Users can favorite items for quick access, but they aren't "made available offline", as Dropbox and other mobile apps do.
If you need to open a file, a download is first required.
Restoration
I'm glad to see that file restoration works via the app directly, and not through web-based ZIP files, like Backblaze does.
Users can search for individual files by typing in a search phrase, which is helpful when restoring files one-by-one.
Also, files of a particular size can be included or excluded from the search, which speeds up the process if there are thousands of files in a backup.
I wasn't very impressed with the restore speed, which downloaded at an average rate of 7Mbit/s, again I had the feeling that SOS Online Backup was somehow capping my bandwidth.
However, support assured me this is not the case.
But, encryption does slow down the overall restoration process. My customer support experience was great; I got to a Live chat agent immediately, and he responded to my questions.
When restoring files, customers need to enter their secure personal passphrase if UltraSafe is turned on.
Otherwise, downloaded files cannot be encrypted, and users will lose their data for good.
But that's the point of end-to-end encryption.
In Summary…
Overall, SOS Online Backup is an excellent cloud backup service, yet in some respects, it feels outdated. Its interface could use a new coat of paint, and the sharing feature is a joke, as I wasn't able to find it.
I escalated this issue to their support team, because under the "Manage Device" tab, all I can do is delete a file.
After a little back-and-forth with the support team, we finally found out why I couldn't share files — I was using UltraSafe mode.
So, if you need file sharing, remember to compromise on security.
If you're looking for a solution that also backs up mobile devices, SOS is certainly a good choice, however, don't expect more than plain old' backup.
You won't get fancy file previews or sharing options from SOS's mobile app.
SugarSync Review
SugarSync is not a traditional cloud backup service, unlike IDrive or Backblaze.
As you may have guessed already by the company's name, syncing plays a significant role, and it's positioned as one of Dropbox's major competitors.
However, SugarSync takes the Dropbox model and gives it a twist, users can sync any folder on their computers, unlike Dropbox where files are placed into one single folder.
SugarSync is incredibly easy to use, as they guide users through the initial setup with a wizard, where data for synchronization can be selected.
SugarSync's new dashboard looks a lot cleaner than previous versions. You can find  important files here and sync them.   
Find out more on www.sosonlinebackup.com
When adding new folders for synchronization, SugarSync prompts users to choose if they'd like to create a new folder or merge files with an existing one. 
Find out more on www.sosonlinebackup.com
You can disable syncing on a computer anytime if it's no longer required locally.
Find out more on www.sosonlinebackup.com
SugarSync can manage an unlimited amount of machines connected to the cloud, but of course, storage is the only limitation you have.
Find out more on www.sosonlinebackup.com
SugarSync lets users sync any folder on their computer via right-clicking. 
Find out more on www.sosonlinebackup.com
You can select files with the wizard's help, or add them via Windows Explorer's context menu. 
Unfortunately, SugarSync does not offer personal encryption, so files are "only" transferred via SSL and encrypted-at-rest, with a 128-bit encryption key.
However, key management is under SugarSync's control, so they can give out that information to the authorities if need be.
Check out my Sync.com review, if you're looking for a good syncing service with end-to-end encryption.
Overall, SugarSync has streamlined their service over the last few years, sporting an excellent eye for ease-of-use.
With previous versions, it was sometimes difficult to get a good grasp on what was being synced or not, because the SugarSync app consisted of many different parts.
SugarSync Video Review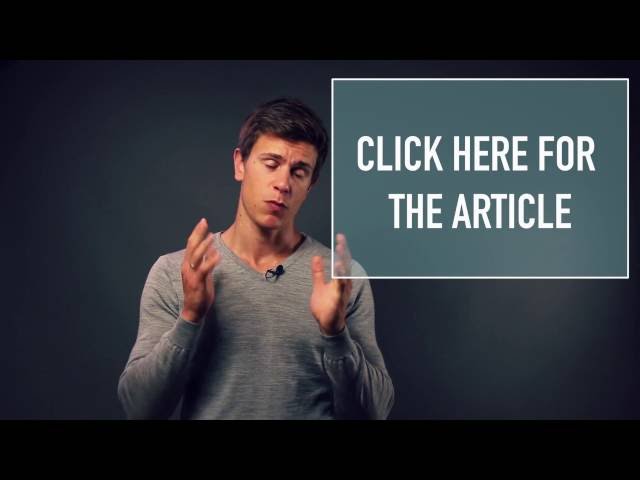 SugarSync Pros:
Clean and easy to use software
Syncs any folder on a user's computer
Detailed progress reports
Prioritization file syncing
Great mobile clients (iOS & Android)
SugarSync Cons:
More expensive than competitors
Weak security,
No private encryption passwords
File sharing only possible without data encryption
No "real" cloud backup features
Backup
"Backing up" files in SugarSync means adding them for synchronization, this process transfers folders to SugarSync's cloud and distributes them within files to other computers — connected to the same account.
Users can choose how much bandwidth SugarSync is allowed to consume, and even select a proxy service to go between connections.
The only part where SugarSync comes close to being a real cloud backup solution is with their mobile app. Users can choose to backup images and videos automatically to the cloud.
I'm very hesitant to call SugarSync a cloud backup solution, because synchronization is not backup.
However, I included this service because of its unique ability to select any folder on a computer.
Also, connected computers are not forced to sync all files in any one account. Instead, selective synchronization is incredibly easy
Synchronization speed was rather slow, with only 2.0Mbit/s average transfer rate, which resulted in over 12 hours of upload time.
Restoration
File restoration works in two ways:
1. You can login to SugarSync's web app and download a ZIP file
2. You can download the app to a new machine and start synchronizing from there
I took the second route and downloaded SugarSync to a fresh virtual machine, logged in with my credentials, and started the synchronization/restoration process.
In SugarSync's dashboard, there's an excellent overview of how many computers are connected, and you can even see which folders are currently syncing.
Hitting the plus sign adds a folder and downloads it to your PC. SugarSync also asks users if the folder needs to be merged, or added to a new folder on a computer.
As I wanted to do a restore, I chose a new folder instead.
Users can monitor which files are getting transferred, in the "File Transfers" tab, and prioritize restorations by "starring" a file to be restored first.
They'll get moved to the top of the list.
Upload 12h 10 min. Avg: 2.0Mbit/s
Mobile and Special Features
SugarSync's mobile app is pretty slick and shows an exact representation of your files on a mobile device.
Apart from images (.jpg), there are no in-app file previews. Instead, SugarSyncs suggests (or rather the mobile OS does) an app which should open the file.
Business users would certainly appreciate seeing a preview of their powerpoint presentations, without having to open a dedicated app.
Sharing works directly within the mobile app, and the link is shareable via Whatsapp or Email.
Files can be downloaded for offline use, for example on an airplane
In Summary…
SugarSync clearly is not made for backing up.
It's a great solution for cloud syncing and collaboration, and a worthy competitor to Dropbox, with a unique twist and decent speeds.
Their mobile app backs up images, videos, and files can be shared or accessed quickly.
I would have loved to see a separate backup feature, like scheduling, or creating different sets for synchronization and backup.
Suffice it to say, that SugarSync doesn't have the ability to backup whole operating systems or do full system restores like IDrive.
SugarSync is certainly more expensive than Dropbox, but offers more features and a better account overview of what gets synced, and who has access to shared folders.
SpiderOakONE Review
When I started getting into the cloud industry five years ago, SpiderOak was the first consumer service who offered real zero-knowledge privacy.
It was also one of the few services who provided file syncing and backups in a single solution.
These days, it's getting tough counting zero-knowledge services on one hand (Sync.com, Tresorit, Cubby and more).
I wasn't impressed by my first look at SpiderOak a couple of years back. Its interface and usability were clunky at best, and speeds were subpar.
I interviewed CEO Ethan Oberman back in the day, and he told me that SpiderOak would become more than a storage company one day.
And in fact, today in 2016, they've re-branded SpiderOak into SpiderOakONE and are developing a suite of tools geared towards individuals and enterprises — with high-security standards.
Overall, they've improved usability quite a bit.
The interface has a much more modern and simplistic feel to it, yet, there are a lot of settings and menus that may overwhelm people who're just getting started.
I don't think that combining online backup and syncing is necessarily a good thing, it complicate stuff too much because most people hardly know the difference.
Also, SpiderOak doesn't offer users a setup Wizard that will guide them through the process.
For example, when I selected my files for backup, I didn't know where to start, nor would SpiderOak let me know that it had begun the backup process.
SpiderOakONE Video Review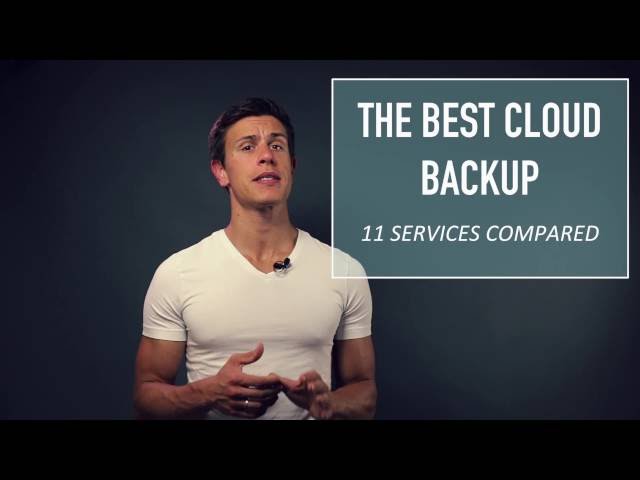 SpiderOak Pros:
Online backup, sync and share in one solution
True zero-knowledge privacy and encryption keys

Ability to schedule backups, syncs and shares

Ability to set a private password for shared rooms

Users can select any folder for file synchronization
SpiderOak Cons:
Cluttered interface (though an improvement on previous versions.
No step-by-step wizard for initial backups

File and folder sharing is cumbersome (but very secure)
I had to switch to the "Home" menu and hit the "Activity" button to see what's happening.
SpiderOakOne gives 2GB of free storage space, that's limited to 60 days, and paid plans start from $7 per month for 30GB.
So it's clearly on the expensive end, for a consumer-level cloud backup and syncing service.
However, on the bright side, users can connect an unlimited amount of devices.
As mentioned earlier in this article, there is no real unlimited cloud backup service, which also comes with unlimited storage and unlimited devices.
It's one or the other.
SpiderOak is available for the following operating systems:
Macintosh
Windows
Linux
Android
iOS
Backup
As I couldn't upload my 10GB test folder via the free version, I whipped out my credit card and signed up for the monthly plan, which gave me 30GB of space to enjoy.
Credit card or PayPal payments are accepted, and the storage upgrades processed immediately.
As SpiderOak limits the amount of storage on paid plans, users can instead connect an unlimited number of machines to backup, sort of like a silver lining.
SpiderOak is a good solution if you have several computers in the office but only need to backup important files and folders, which won't amount to much.
As described above, the backup selection process isn't very intuitive and lacks a clear indication that the process has indeed started.
Instead, users have to navigate to the transfer progress window and check if their files are uploading or not.
SpiderOak moved my 10GB test folder in 4:09 minutes (at 5.3 Mbit/s average transfer speed) and handled large files well.
Restoration
Restoration on SpiderOak is also a confusing process.
The app has no visible "restore" button. Instead, you must go to the "Manage" tab, select your files or folders and hit Download.
From that point forward, you can choose to download a file to a specific folder, or the standard downloads folder.
There's no way to choose which versions you'd like to restore, or to restore in the same file path where the original folder is located.
In Summary…
SpiderOak was one of the first services to offer zero-knowledge privacy, and make it available to the ordinary consumer and not just big businesses.
SpiderOakONE combines backup with file syncing and sharing, which makes it an excellent all-in-one solution for people looking to move away from Dropbox.
The fact that file versions count towards the user's backup quota is a shame, especially since there is no way to limit or manage file versioning in the backend — that I'm aware of.
Overall, I wish SpiderOak was a bit more user-friendly, especially when it comes to:
Restoring different file versions
Accessing data via the web
Managing backups in different sets
SpiderOak is apparently looking to get deeper into the business/enterprise collaboration sector, where there's a real demand for zero-knowledge privacy.
I think SpiderOakONE is an improvement over the legacy version, and if you're looking for the ultimate in privacy, it's a good choice.
Zoolz Review
Zoolz is another cloud backup service that bounces back and forth when it comes to unlimited storage.
Sometimes they have it, sometimes they don't, and at times they do ridiculous short-time offers, for 1TB of cloud storage worth a lifetime for $60 per year.
So depending on when you read this review, there may be a different offer on their website.
Zoolz offers very attractive and affordable cloud backup features.
It's useful for photographers with extensive photo archives, that don't need to be frequently accessed after the job's done.  
Find out more on www.zoolz.com
Typically, Zoolz stores all files in a cold storage environment, which takes around 5 hours to "warm up" and deliver your files. If you need data faster, purchase the Instant Vault feature.
Find out more on www.zoolz.com
Backup works through "smart" file selection, or by selecting individual files and folders from a data tree.  
Find out more on www.zoolz.com
Zoolz is very flexible when it comes to backup scheduling.  
Find out more on www.zoolz.com
Zoolz can select my test folder without any issues.  
Find out more on www.zoolz.com
Restores through cold storage take a while until all files are prepared for download.
Find out more on www.zoolz.com
You can pick past versions of files to be restored. 
Find out more on www.zoolz.com
Zoolz Video Review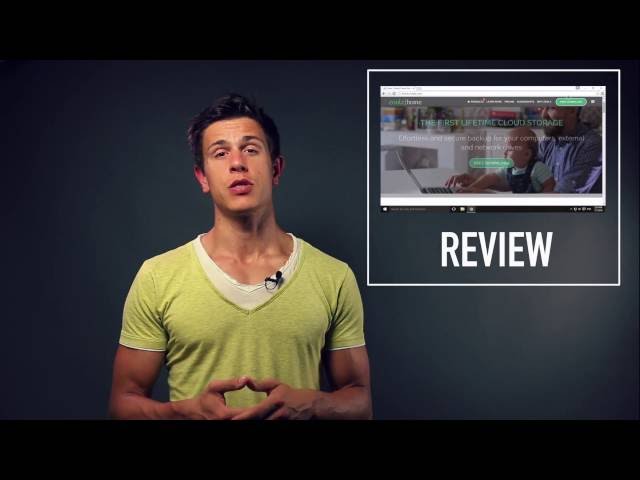 Unlike Backblaze and CrashPlan, Zoolz's pricing page is very confusing:
Instant storage
Cold storage
Vault storage
Are terms that need an explanation within themselves, and the free trial is hidden somewhere at the bottom of the page — sneaky move Zoolz.
If you can find the download button, it'll give you 14 days to test the service out.
More bad news, backup speeds were pretty inconsistent and bounced around a lot, and the differences between "Turbo" and "Smart Mode" are negligible.
The setup wizard was easy enough to use; I could select my files from a data tree, and there are no hidden exclusions to worry about.
You can, however, choose to exclude files of certain types or sizes.
Overall, Zoolz is a very affordable cloud backup solution, starting at only $12.99 per year for 100GB of storage.
While most cloud backup solutions focus on backing up one computer, Zoolz offers plans for multiple computers and storage needs, similar to CrashPlan's family plan.
Zoolz Pros:
Very affordable "cold" storage solution
enhanced security via encryption keys

Very fast backups
Zoolz Cons:
Confusing pricing scheme
Slow restores due to cold storage

No file sharing or syncing.
Backup
Zoolz offers a pretty simple backup wizard, where users can ask it to scan their file system for any media or just select files manually.
Backups are customizable according to one's needs, and a personal passphrase can be used to encrypt files before they get sent to Zoolz's Cloud
Encryption secures backups from prying eyes, but come with a disadvantage; should you ever forget the private key, nobody can restore your files
Backups can be configured in "smart mode" and "turbo mode", I had to ask support to find out which one does what:
Smart Mode: Enables automatic adjustment of backup speeds, based on user activity, and runs seamlessly in the background; backs up faster when the computer is idle.
Turbo Mode: Runs backups at Turbo speed, for faster completion. In this mode, Zoolz will consume more resources, so it's recommended to enable this mode only when the machine is idle.
I enabled Turbo mode, to see what Zoolz can do on my relatively weak machine, but it didn't change the performance much.
Overall, my speed meter was all over the place, sometimes showing upload speeds of way over 60Mbit/s, only to slow down below 5Mbit/s at times.
Restore
Zoolz stores data in "cold storage", not to be mistaken with traditional cloud storage.
Cold storage data takes longer to retrieve because it's designed for archival purposes only. A clearly noticeable factor during restoration, as Zoolz took 5 hours to "defrost" my 10GB test folder.
If you hate thumb twiddling, Zoolz offers the Instant Vault feature which restores files at regular speeds, but costs extra.
Once the cold restore gets prepared, then Zoolz restores data fast, and you can certainly expect it to max out a downstream connection.
For me, it took 22 minutes at an average Mbit rate of 37.13.
Just like the backup dialogue allows users to switch between smart and turbo modes, they can also use multithreaded restores for faster results.
In practice, however, I couldn't see any practical difference.
In Summary…
Zoolz's restoration process can restore files from a specific folder, or select the original location, which is useful after a complete system meltdown.
Also, you can sort files by last modification or backup date.
That way, you could restore important files first, then wait for unimportant or archived data for when you've got more time to do a full restore.
Individual files and their versions can also be restored as well.
Just hit the "Show Versions" link next to the file size, and pick the version you'd like to recover. 
Livedrive Review
I have mixed feelings about Livedrive.
It does have a free trial, but you need to enter credit card information to initiate the free trial and activate your account.
Livedrive is the only contender in the business who uses this practice, and they're better off giving it up — it's a shady practice.
I have been able to cancel a trial account in the past, without any problems, but it's important to remember that they'll start charging you automatically after the trial period is over.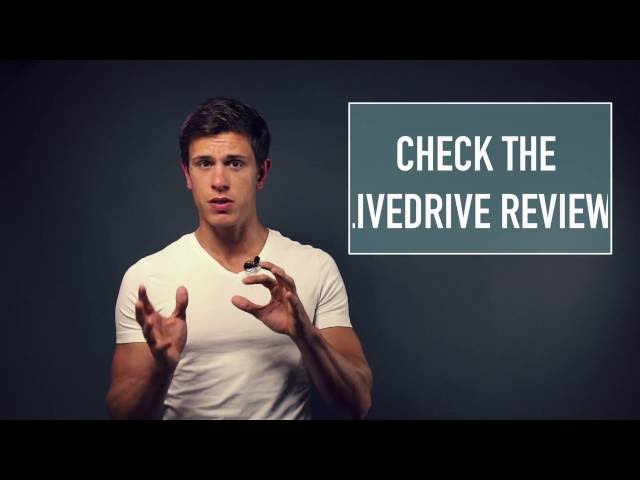 Livedrive Pros:
Unlimited cloud backup 
Supports external hard drives
Quick backups and restores

Has multiple restore options
Livedrive Cons:
Fairly expensive compared to competing services
Only in the expensive plans have cloud storage

Confusing file selection for backups
Depending on the plan, Livedrive can install on any machine, and you just have to log in and start backing up, syncing and restoring files.
Find out more on www.livedrive.com
After the initial installation, Livedrive starts backing up your whole computer. To backup only specific folders, you need to stop the process and select them manually.
Find out more on www.livedrive.com
You can check account usage at any time, but since it's unlimited, it doesn't matter that much.
Find out more on www.livedrive.com
You can specify which folders Livedrive should backup on a computer.  
Find out more on www.livedrive.com
Livedrive allows users to manage their backup schedule within the settings menu. 
Find out more on www.livedrive.com
In case of disaster, you can choose which machine to restore from.
Find out more on www.livedrive.com
There are also a couple of restore options, and versions have to be accessed through the web panel. 
Find out more on www.livedrive.com
| | | | |
| --- | --- | --- | --- |
| Plan | Backup | Briefcase | Pro Suite |
| Price Plan | | | |
| Storage | Unlimited | 2000 | Unlimited |
| Details | Unlimited backup space for 1 PC. | 2TB cloud storage for sync across multiple devices. | 5TB cloud storage for sync across multiple devices, plus unlimited backup storage for a maximum of 5 PCs. Allows FTP, SFTP and WebDAV access. |
Another factor that bugs me about Livedrive is their unclear plans and pricing models.
There are three different programs and an ominous "Briefcase" plan, and it's not immediately clear what this plan does, or includes.
As I mainly want to test the service's cloud backup facilities in this article, I signed up for the Backup plan at $8 per month, or $84 per year.
This plan provides users with unlimited cloud backup for one computer. The Pro Suite includes five machines and file synchronization.
One of the few good things about Livedrive is the inclusion of NAS device support.
If you're a video producer or graphic designer, who handles a lot of large files, and stores them on a network attached storage device — Livedrive can be a lifesaver.
Recently, Livedrive revamped their web interface and overall usability for the better, as the upgrade was sorely needed.
There have been quite a few scandals around Livedrive resellers, who've offered unlimited storage plans for ridiculously low fees, and then subsequently gone broke (surprise, surprise).
Naturally, they took people's data with them when closing down.
While Livedrive is not directly responsible for these fiascos, they should do a better job when it comes to:
Vetting their resellers
Checking how they resell
Market the product
Here at Cloudwards.net, we get an email every other month from a "new and revolutionary" cloud backup service.
Once I ask them about their product, and they tell me about the "innovative briefcase technology," I know it's a Livedrive reseller.
Which means there's no point in including such services in our comparison because they're all essentially Livedrive, but with different branding.
Backup
My preliminary concerns aside, Livedrive's backup speeds have been incredible during my tests.
I started uploading my 10GB test folder at 8:45 am, and at 10:11 am, everything got transferred successfully, that boils down to only 1h and 26 minutes.
By far one of the best results in my tests.
Which equates to an average speed of 23.14Mbit/s, with occasional peaks at 92Mbit/s — and that's the upload speed.
Livedrive performed better with large files, as with the smaller test one, rates dipped to around 5Mbit/s.
When installing Livedrive to a new device, it immediately starts backing up the following Windows folders:
As I only wanted to backup my test folder, I first disabled the initial backup, unchecked all folders I didn't want, and just selected my 10GB test folder.
The overall process of selecting files is a bit clunky, and Livedrive takes a while to load large folders.
But I do like the fact that it shows the actual size of folders, so you always know how much is getting backed up.
Livedrive doesn't limit bandwidth in its standard configuration, which paradoxically is not standard these days, and users should set a proxy service to go between their Internet connection and Livedrive's servers.
Unfortunately, Livedrive doesn't offer private encryption, a fact that will negatively impact my rating of the service.
The "security settings" tab is a bit ridiculous, because you can only set Livedrive to ask for a password when the software starts — what a joke.
Users don't have to wait until all files and folders are transferred – they're still accessible from the web panel.
Livedrive stores up to 30 file versions, which are available via the internet, but not the desktop app.
A preview feature for PowerPoint and Word documents is missing.
Certain types of audio and video media can be streamed directly, like mp3 and mp4 files.
The majority of my jpg files showed up in the preview window, but for some of the larger ones, I simply wasn't able to generate a preview.
Unlike Acronis, Backblaze or IDrive, there is no real-time continuous backup mode available on Livedrive.
Instead, the maximum interval that can be set is once every hour.
Overall, I had a hard time figuring out what the exact status of my backup was, and which files, in particular, were getting transferred at any given moment.
The only thing that's available is an overall backup status bar, which shows the percentage of data transferred.
Restoration
File restoration is a very unspectacular event.
Finally, Livedrive has stopped forcing users to download an extra app for file restores, like it used to in previous versions.
Now, everything works from within the same application.
Users just have to switch to the "Restore" tab and select folders from there.
Unfortunately, there is no way to restore previous versions of folders directly, but users can choose if they want to restore files in the same location, or into a new folder.
Livedrive will then look for existing files and prompt you to overwrite or not, and add a new copy of the file.
Funnily enough, restoration took longer than backing up did, and once again, large files handled better than smaller ones.
As you can see in the bandwidth diagram, I started the restoration process at around 10:30, and Livedrive finished it at 12:20, taking a good 1h and 40 minutes.
Not too bad, if you need files quickly after a hard drive meltdown.
Downloading peaked at around 60Mbit/s — averaging out to 7.84Mbit/s.
Only two errors occurred, because two images failed to upload for whatever reason, and therefore I couldn't restore them
Mobile and Special Features
I tested Livedrive's Android app and was not impressed.
Very few mobile apps shine in the cloud backup space, and Livedrive is certainly not an exceptional case.
The app doesn't offer automatic cloud backup of images or videos on smartphones.
Users can browse their backups, but can't create a shared link inside the Livedrive app.
If you hit the "Share" button, Livedrive will download the file to your smartphone, and then look for a dedicated user-installed, sharing app.
In my case, it didn't find any apps that could share my test file. And file previews are rudimentary at best.
The only real preview that works is for jpg files, but forget about RAW images; even PDF files wouldn't preview in the app.
You can add mp3 and .wav files to a playlist and stream them from there; that did work fine in my tests.
But honestly, in times of Spotify, who needs this service?
In the Sharing section, you can see who has shared files with you and then download them to your device.
Overall, Livedrive's mobile app, at least for Android users, has gotten little love, and I would say that it's useless, as it can't even backup a mobile device.
Now, It's important to clarify that I tested the Android app while on the "Backup" plan.
If a user upgrades to the "Pro Suite", which includes Briefcase, more file sharing features are available, according to Livedrive.
But the Pro Suite comes at a whopping $25 per month, for features that other services include into their standard plans by default.
In Summary…
I've been following Livedrive's progression over the past few years,  and haven't seen much movement or momentum in their development.
However, now that they've gotten acquired by J2 Global, I can finally see that it's getting more love than before.
Love that clearly shows in the software's recent upgrade (Ver 3.0), as it's been getting simpler and easier to manage backups, and file restoration doesn't require users to download a separate app.
Plus, the overall interface looks much slicker.
I was impressed by how fast Livedrive transferred files to and from the cloud, putting itself into the upper echelons regarding speed.
But, it still has a lot to learn about security from the likes of SpiderOakONE, Acronis True Image Cloud, and CrashPlan.
There is no private encryption for users at all; you'll just have to trust Livedrive with your data privacy.
Although Livedrive gives a fairly generous free trial, it nonetheless expects your credit card details to do so, and will deduct a small amount from your credit card for "verification."
No other cloud backup service that offers a free trial will ask users for their credit card info.
Overall, users have to make sure to sign up for the correct plan.
Do you want only backup, or are you looking for file syncing and sharing as well?
The Pro Suite gives users generously unlimited storage for up to 5 computer and NAS devices, but comes with a higher price tag than Acronis.
In some cases, it can be more affordable to sign up for two different providers, one that does cloud backup and another that syncs and does file sharing.
OpenDrive Review
As the name suggests, OpenDrive wants users to think of their service as more like a drive in the cloud, rather than a backup service.
If you're using a Windows computer, OpenDrive will create a virtual hard disk in File Explorer, from where users can drag-and-drop files.
You can login to OpenDrive from any computer and restore previously backed up files. 
Find out more on www.opendrive.com
You can select files for backup via a simple data tree.
Find out more on www.opendrive.com
Opendrive's web panel is accessible from any browser and allows users to control their backups, restore files and share content.  
Find out more on www.opendrive.com
Unfortunately, to use file versioning, it has to be activated first, which could leave users who don't know any better without the feature.
Find out more on www.opendrive.com
Opendrive offers personal encryption keys for file security, but keep in mind that encrypted files cannot be shared.  
Find out more on www.opendrive.com
The client allows users to restore files from backups.
Find out more on www.opendrive.com
Backed up files can be shared from the web client.
Find out more on www.opendrive.com
Technically a combination of online storage and cloud backup, I find Opendrive to be an attractive option, because files placed inside it do not occupy any space on your computer.
But you can see them like any other file in Windows Explorer or Mac's Finder.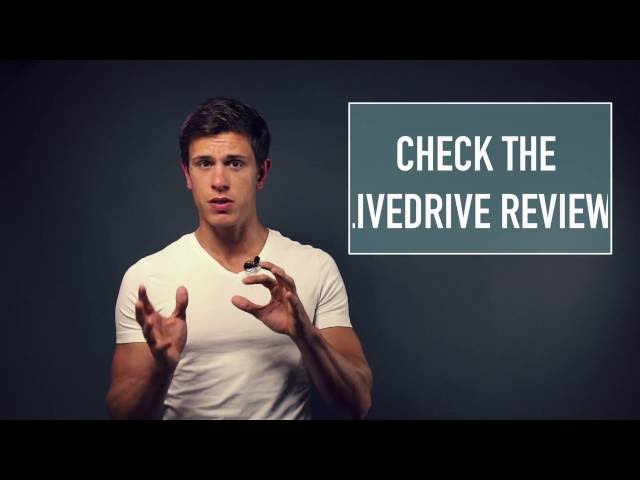 Opendrive Pros
:
Cloud backup with collaborative features and file syncing
Organizes and syncs any folder on a computer

Frees up hard drive space using a cloud drive
Opendrive Cons
:
Only has a 7-day free trial period
File versions need to be activated

Expensive for strictly backup purposes
In my tests, OpenDrive transferred files quickly to their destination (the cloud), at around 1MB per second.
Knowing you have unlimited online storage space may tempt one to store everything inside OpenDrive's cloud, however, relying on one cloud solution for all your files is highly unadvisable.
Opendrive is ideal for archiving files which aren't needed on a frequent basis, or ones which you're unsure of what to do with.
It's an excellent solution for video producers on a budget, who want to store raw video footage in the cloud.
OpenDrive offers unlimited storage for one machine, however, it's on the expensive side at 12.95$ per month.
But, its unique position in the cloud market makes it worth a closer look, as it's blend of cloud storage sprinkled with some backup.
The seven days free trial is a bit stingy, so you need to hurry up, if you want to test the service to its bones.
Backup
There are two ways to initiate a backup:
Use the Opendrive app to select a folder to backup on its cloud drive
Drag and drop files into the drive in Windows Explorer or Mac Finder
However, I don't recommend picking the latter option, because if your connection is interrupted during a large file transfer, you'll have to start the process all over again.
Opendrive's desktop app, on the other hand, can pick up where the connection left off.
For my 10GB test folder, I tried it both ways.
And either way, I was seeing upload speeds of between 2Mbit/s and 5Mbit/s, which equates to a pretty average result.
Backups can work on either the inclusion or exclusion principles, which means users can either exclude particular types of files and folders, or only include certain types of files. 
Also, Opendrive allows you to create various backup and syncing tasks, which can be scheduled for different times.
So users can pick a "permanent" backup schedule for important or frequently changing files, while relying on less frequent backups for archival purposes.
Opendrive doesn't limit file sizes or bandwidth during backups, and a user can create unlimited backup tasks for any machine.
It's quite a generous setting, and can be of help to users with many machines.
However, if separate user accounts are needed, then those will be an extra purchase.
Here's a bummer bit of news,  file versioning needs to be turned on, in order to work, and it's not "unlimited".
Users can set a maximum of 99 file versions, and that feature is hidden quite well in the web settings menu panel.
It's rather confusing having to adjust these settings via the web, and they cannot be turned on or off in the desktop app.
For very sensitive files and projects, Opendrive provides a zero-knowledge folder called Secure Files, where the user determines an encryption key.
Please note, though, that encrypted data is inaccessible via the web and only available with a personal encryption key.
Restoration
Opendrive differs from traditional cloud backup services because there's no visible "Restore Now" button or feature.
Which underlines the principle that Opendrive doesn't want to be a cloud backup solution, as it would rather focus on syncing and collaboration instead.
As discussed earlier, Opendrive embeds itself as a drive on the user's computer, so they get an overview of which files and folders get stored in the cloud — without occupying any local hard drive space.
In the case of hard drive failure, reinstall Opendrive, and then just drag and drop the files and folders you want back onto the desktop (or wherever you please).
With my 10GB test folder, I was able to achieve an average throughput of 11Mbit/s, or two hours total transfer time, to download the test folder.
Another way to restore files is via right-clicking on a backup and selecting "Restore from backup".
Unfortunately, Opendrive has very few options.
Unlike IDrive, I cannot restore files to the desired folder path, and there is no option to restore different states of a previous file from my backup.
In Summary…
While being on the expensive side, Opendrive is more than a simple backup solution.
It combines file syncing and "collaboration" features, with cloud backup, and works without limitations on storage space or bandwidth.
There are some additional add-ons, like synchronized notes, but I assume people already have a solution for that, and it's not something I use anyway.
On the other hand, Opendrive's backup features fall a bit short.
File versioning needs to be activated separately in the web app, and there is no way to drill down into specific restore options, as users can with CrashPlan.
If you're looking for a cloud backup solution, Opendrive is too expensive and comes with unnecessary features.
However, if file syncing and storage is more to your tune, then Opendrive is worth a look because its syncs can be customized, and scheduled in a very granular way.
My recommendation is never to put all your eggs in one basket, so use Opendrive with care.
Which Cloud Backup Service is The Best?  
The answer is as always — it depends on your needs and internet speed.
The first, and foremost considerations should be, how many computers do you need to backup?
If the answer is only one, plus maybe an external hard drive, then an unlimited cloud backup service like CrashPlan or Backblaze is a good choice.
If you need to backup multiple computers, then it's a very different story. First, ask yourself how much storage space will be required.
Because either you'll have to find a cloud backup service with multiple computer plans, or purchase multiple licenses for each computer — which can get expensive.
Generally for multi-PC cloud backup, with limited storage of up to 1TB, IDrive is certainly a good choice, as it comes with file synchronization.
So, if you have to backup a lot of computers, and have each store a couple of hundred gigabytes, then look towards CrashPlan's family plan, or just purchase several Backblaze licenses (it's $5 a pop).
If you like the idea of unlimited backup and file synchronization, go for Acronis's five computer plan, which weighs in at $16.50 per month, or only around $3 per computer.
If you still want to go cheaper and don't mind living without file syncing, then CrashPlan's family plan comes to the rescue once again.
Because it can connect ten PCs at about 1.30$ per computer, per month.
Speed is another important consideration when signing up for a cloud backup service. Almost always, your internet's bandwidth is going to be the bottleneck.
And from the services tested here, CrashPlan and Acronis were the fastest.
Some users may have terabytes of data to transfer and services like IDrive which offer pre-seeding via physical hard drive shipment, are a good solution to the problem.
In any case, remember first to create a local backup.
I would advise against using a cloud backup or online storage service to free up hard drive space, because you're not supposed to put all the eggs in one basket — mama said so.
CrashPlan is certainly one of the most generous cloud backup services around, and if setup correctly, it keeps files indefinitely and also has unlimited file versioning.
Speed has always been an issue with the service if you're outside of the US, and it uses a Java client, which may breed performance issues on older machines.
And it doesn't support NAS natively.
Overall, you can't go wrong with my top 3 cloud backup providers.
I would love to hear your thoughts and experiences using cloud backup services — please feel free to share them with me in the comments section below.