Visit

Dropbox
Office 365 & Google Workspace integration
Smart storage usage with "Smart Sync"
Block-level transfer
Dropbox Review
Dropbox brought cloud storage to the mainstream. Even after 14 years, it remains a market leader in the space. Has it been able to keep up with the competition, or is it slowly becoming the outdated old-timer? We'll take a look in this in-depth Dropbox review.
Dropbox has continued to evolve since its launch in 2008, adding new features and always aiming to outdo the competition. That's why we regularly revisit it, to ensure that what it offers is still worth your attention. We'll break it all down in this Dropbox review — from features and pricing to speed and security — helping you decide if the service is for you.
Key Takeaways:
Dropbox offers impressive performance throughout all its features.
Dropbox has some of the best integrated tools on the market.
Privacy and security are disappointing, to say the least.
The service should appeal to those looking for collaboration within teams.
Because of its commitment to providing the best service, Dropbox remains on our best cloud storage short list. Dropbox has plenty to offer, from integrated third-party office tools, "Smart Sync" to keep your hard drive storage in check and block-level transfers, all at an affordable price.
However, the company could do better when it comes to privacy. For example, the lack of zero-knowledge encryption may lead some to look at Dropbox alternatives like pCloud (you can check our pCloud review to find out more).
However, if privacy isn't at the forefront of your decision, and you need a reliable cloud storage service that is fantastic for storing files, Dropbox is still a great choice.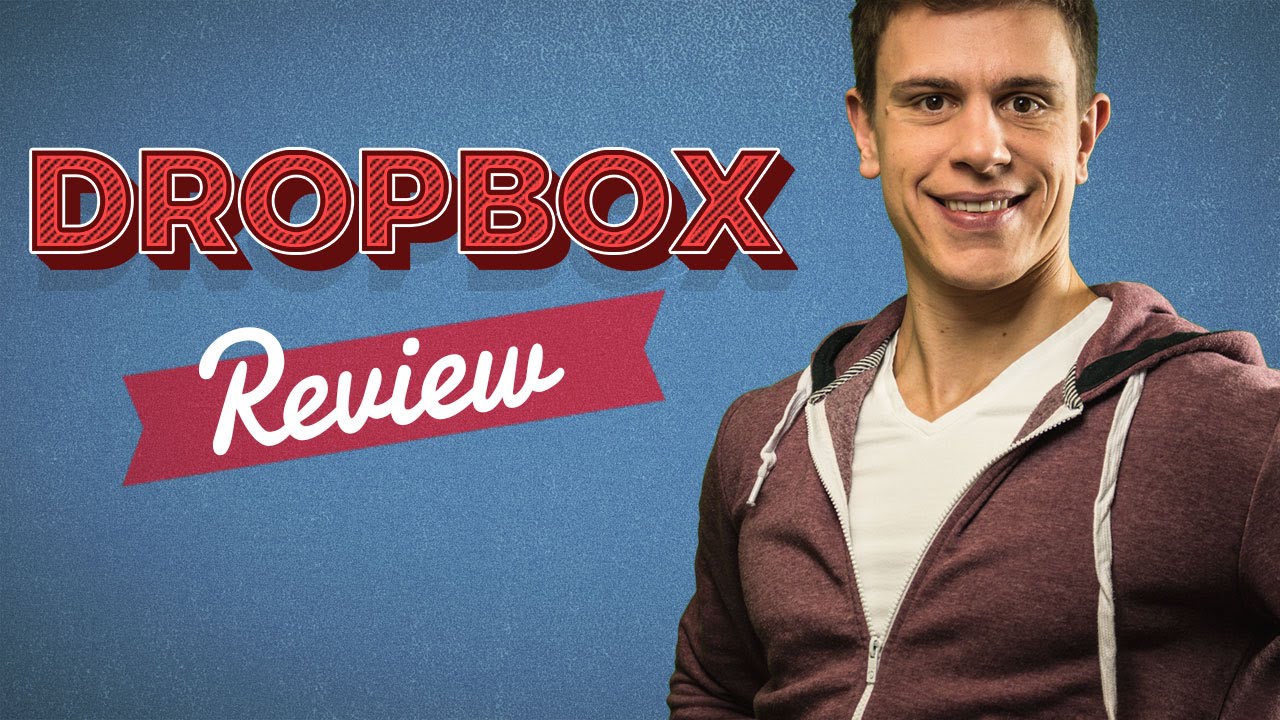 Dropbox is an excellent option for anyone looking for a cloud storage solution. It offers fantastic performance for file syncing, sharing, collaboration and integrated tools.

Dropbox lets itself down with its poor stance on privacy. The company openly admits it can access user data — should it want to — and it shares information with third parties.

Both services excel in terms of usability and functionality, but they both disappoint when it comes to security and privacy. It's hard to pick a clear winner, but you can see a full breakdown of each service in our Google Drive vs Dropbox comparison guide.
Strengths & Weaknesses
Pros:
Office 365 & Google Workspace integration
Smart storage via Smart Sync
Block-level transfer
Cons:
No zero-knowledge security
Expensive
Poor privacy
Alternatives for Dropbox
Features
Dropbox offers features that will appeal to both the personal and business user. For business, integrated tools such as Google Docs and Microsoft Word allow for fluid workflow and collaboration. (Check out the best cloud storage for collaboration.) That said, this review focuses on the service's personal plans and features.
Many users stick with OneDrive and Google Drive because they don't want to give up their favorite productivity tools. Dropbox's decision to integrate Office 365 and Google Workspace was a wise move, and should give users confidence that they can seamlessly migrate to the platform. Read our guide to learn how to add Dropbox to Office 365.
Using Google or Microsoft Office tools with Dropbox is simple, but not without its hurdles. You can create new documents, share them with others and collaborate in real time, with edits reflected immediately across your team's Dropbox account.
However, we faced issues when creating new documents; outside of Chrome and Safari, it wasn't possible to create a new Google document through Dropbox. Weirdly, when using the desktop application, we ran into issues creating Office files, but had no problems with Google documents.
Google Integration With Your Dropbox Account
It's important to note that your Google account (Gmail address) must match your Dropbox account username. If they're different, it's not possible to use the integrated apps, and you'll need to either change your Dropbox account email or create a new Google account.
Aside from creating Google documents, the integration also allows you to use Google to edit and save Office files. We experienced some minor formatting issues; however, it was still possible to view and understand the data. That said, it's useful for those who don't wish to invest in an Office subscription.
Dropbox Paper
If you don't want to use the integrated tools, you can opt to go with Dropbox Paper. Its functionality doesn't rival the competition, but it's good for creating notes, which you can collaborate on with others.
Is it the best note-taking app? No. It's also not the best for collaboration, which is why we would recommend sticking with Google Workspace or Office 365. However, it's there if you need it, and you can learn more about it through our Dropbox Paper review.
Dropbox Rewind
Dropbox "rewind" is a feature that allows you to recover accidentally deleted or edited files.
Plus users can restore files for up to 30 days with the rewind tool; you can go as far back as 180 days if you're on the Professional plan. It's easy to recover old files too: simply select a date and time and Dropbox will recover the file you need.
While we appreciate the feature, Dropbox could be more generous with the amount of time it allows you to go back and restore files. Compared to the likes of Sync.com, which allows you to restore files up to one year after they're deleted, Dropbox has some catching up to do.
Other Dropbox Features
Keeping up with the times, Dropbox also offers what it calls "spaces." It's a virtual workstation that allows teams to share files, log meetings and create project plans, all in one space. It's still in beta, and there's no indication when that will end.
For improved file management, Dropbox has added searchable tags to the platform. When users create a new Dropbox folder, they can attach hashtags to them, as well as use the tags to search for a file or folder they need. It's hardly groundbreaking, but can be useful when you need to find something quickly.
Overall, Dropbox offers plenty of features and keeps adding new ways to make its service better. We still prefer services with better security and privacy (areas where Dropbox is lacking), but we have to give credit where credit is due.
Dropbox Features Overview
| | |
| --- | --- |
| Sync Folder | |
| Block-Level Sync | |
| Selective Sync | |
| Bandwidth management | |
| Sync Any Folder | |
| File Link Sharing | |
| Link Passwords | |
| Link Expiry Dates | |
| Folder Sharing | |
| Folder Permissions | |
| Link Download Limits | |
| Upload Links | |
| File Previews | |
| Edit Files | |
| In-App Collaboration | |
| Office Online | |
| Google Docs | |
| Notes App | |
| Media Playback | |
| Mobile Apps | |
| Deleted File Retention | |
| Versioning | |
| WebDAV | |
| At-Rest Encryption | |
| In-Transit Encryption | |
| Encryption Protocol | AES 256-bit |
| Zero Knowledge | |
| Two-Factor Authentication | |
| Server Location | US |
| 24/7 Support | |
| Live Chat Support | |
| Telephone Support | |
| Email Support | |
| User Forum | |
| Knowledgebase | |
| Free Plan | |
Pricing
Dropbox certainly isn't the most expensive cloud storage provider out there, but it's not the cheapest, either (see our Dropbox pricing guide).
Free Dropbox Account
Opening an account with Dropbox gives you 2GB of free storage space. With the free account, you can sync your files across three devices and restore older files for up to 30 days.
In comparison, Google and Microsoft both offer more free storage — not to mention MEGA's 20GB free plan — and Dropbox offers the least amount of storage on our list of best free cloud storage options.
Plus & Family Plans
Dropbox keeps its paid plans simple. Personal users can choose either the Plus or Family plan, which offer the same 2TB of storage space. Both plans for personal use allow you to rewind files for up to 30 days and transfer files up to 2GB in size.
The main difference is that the Plus plan is intended for a single user, while the Family plan allows up to six people on the same plan. On the Dropbox Plus plan, 2TB of storage costs $11.99 per month. Comparatively, pCloud and Sync.com offer better value. You can enjoy 2TB of storage for around $8 per month.
Overall, Dropbox's prices are reasonable, but they could be better, especially when compared to other providers.
Ease of Use
As the OG of cloud storage providers, Dropbox created the template for how such a platform should look and function. The system has evolved over time, but it remains easy to use.
Signing up is simple: enter your name and email address, then choose a password. You'll then be prompted to download Dropbox and launch it to get started.
Once the installation is complete, a Dropbox folder will appear in your favorites tray on your desktop. Paid users can right-click and select Smart Sync so files added to the folder remain online only, freeing up space on your hard drive (more on that later.)
Desktop App & Dropbox Folder
At first glance, the Dropbox desktop application is extremely streamlined, existing merely as a folder and dropdown tab in the menu bar. However, you can go to settings and select "preferences" then "open folders in" and select "Dropbox desktop app."
The desktop app looks a lot like the web interface. You can upload and sync files and folders, and share them with others. You can also integrate communication apps such as Slack and Zoom, as well as a host of other third-party applications.
Our main gripe with the desktop version is that it's not as user-friendly as the web version. While the latter is simple to grasp right away, it took us some time to get used to navigating the former. To keep all users happy, Dropbox should keep a consistent UI across all platforms.
Web App
Dropbox web has some noticeable layout differences. The web interface has a menu on the left-hand side, with links to various sections. This menu is missing in the desktop app, which shows your most recent or starred folders, so the web interface is a little easier to navigate.
The "home" tab is where you'll find recent files and folders, as well as automated suggestions. You can find the complete list of files and folders in the "files" section.
It's easy to add files to Dropbox web from your desktop. Simply drag and drop files and Dropbox will automatically sync them across your account. The web app also allows you to create sharing requests and recover deleted files. While the desktop app is good enough, we prefer to use the web app when using Dropbox.
Mobile Apps
The app for mobile devices has a sleek design. You can upload files, create photos and scan documents, all without leaving the app. There's also Microsoft Office integration, which allows you to use Word, Excel and PowerPoint to create documents.
If you're keen to store your mobile photos, take a look at our list of the best online storage for photos, where Amazon Photos and Google Drive are good alternatives.
While the scan function may seem like a gimmick, it's actually useful. We used it to scan receipts, business cards and important letters, giving us an all-in-one space to manage our documents.
The Dropbox app runs smoothly on iPhone and iOS devices. Although it doesn't make our list of the best cloud storage for Android, Android users won't have problems using it on their devices.
Overall, Dropbox is still pretty easy to use in all its forms, but the new desktop computer app is a solution without a purpose, and it'll need more refinement before the change is something worth praising.
File Syncing & Sharing
Dropbox excels at file sharing and synchronization. For file syncing, Dropbox offers two useful features that sound similar and are often confused: selective sync vs smart sync.
Firstly, you have "Selective Sync." This feature lets you choose which folders are synced to your account. "Smart Sync" allows you to select which files are stored both locally and in the cloud, or strictly online if you prefer. (Read our guide if Dropbox is not syncing.)
You can access your online-only files through your Dropbox folder on your desktop. Simply double-click a selected file to download it to your computer.
This is a useful feature, especially on devices with limited storage space, and it isn't a feature that many providers replicate. However, of those that do, some do it better. For example, pCloud sets up your sync folder as a virtual drive that takes up no space at all, even when you open and work on files. Check out our comparison of pCloud vs Dropbox to learn more.
File Sharing
If you want to share files from your Dropbox, you can; it's even one of the best cloud storage for sharing. You can share a file or folder from the desktop application, web interface, mobile app or from your desktop folder. Read our guide on Dropbox file size limit to learn more.
You're given the option to email the invitation directly or to generate a link that you can share yourself. Files can be set as read-only, or others can be allowed to edit them.
Dropbox Professional and Business users can also set a password and an expiration date for the link. You can also gain additional controls, including the ability to disable downloads, which will prevent recipients from saving what you've shared with them.
The desktop application includes the option to share files via Slack, Trello (read our Trello review) and Zoom. If you connect with other services, you can also share from the web interface via Gmail, Outlook, Microsoft Teams, WhatsApp and more.
You can also share files through Dropbox Transfer. Recipients can access a read-only copy of your file, which you can set to expire in up to a year. You can send files up to 2GB with a Dropbox Plus account or 100GB with Dropbox Professional. This service puts it alongside file transfer services like WeTransfer (check out our Dropbox vs WeTransfer comparison and our WeTransfer review).
Speed
Dropbox has some extremely fast upload and download speeds. Seriously, it's a speed demon. To put speed to the test, we uploaded a 5GB folder filled with a range of files. We used a Windows 365 cloud computer that's hosted in Dublin, with an internet connection of 100 Mbps for both uploads and downloads.
The results were remarkable — so much so that we ran the test twice, finding consistency in both upload and download speeds. Dropbox claims that no compression is added during the process, leaving us curious as to how it achieves such impressive performance.
| | First Attempt: | Second Attempt: | Average: |
| --- | --- | --- | --- |
| Upload | 0:03:55 | 0:04:10 | 0:04:02 |
| Download | 0:02:50 | 0:02:10 | 0:02:30 |
Dropbox uses block-level transfer to quickly update files that you have edited. This works by breaking down files into small chunks, and only syncing edited chunks of files to update them more quickly.
Few providers offer this feature; pCloud and OneDrive are solid alternatives for those looking for block-level sync.
Security
For a long-standing service, Dropbox lags behind many providers when it comes to security. The gold standard in security for cloud storage services is zero-knowledge encryption, a feature that Dropbox is missing. Dropbox holds encryption keys on its servers, which potentially allows for third-party access.
The lack of zero-knowledge encryption means Dropbox staff, law enforcement and hackers have a greater chance of accessing your files. Because of this omission, many users turn to the best zero-knowledge cloud services out there, such as MEGA, Sync.com and pCloud.
Trade-Off Between Security and Integration
Because Dropbox has integration with other services, it means that all-around security is weakened. Allowing access to third parties such as Google and Microsoft means Dropbox can freely share your data with them. It's a trade-off some users won't like, but for those who don't mind, there shouldn't be too much of a concern.
Otherwise, Dropbox uses industry-standard AES 256-bit encryption to protect your data at rest, and AES 128-bit encryption for data in transit. Dropbox also implements two-factor authentication for an extra layer of protection, should an unauthorized party try to access your account.
Security Breach
Although it has been almost a decade since it happened, Dropbox had a massive data breach back in 2012 that led to 68 million Dropbox user passwords being leaked. There hasn't been any sign of breaches since, and Dropbox security has improved.
Privacy
Dropbox's privacy policy states very clearly that it can access your data to ensure that you're not in breach of its policies. It also states that it will share your data with trusted third parties, such as Google, Amazon and Oracle. That's terrible news for those who are conscious about their privacy.
In some regard, the lack of privacy is a direct consequence of the level of integration Dropbox offers with those third-party services. That's something to bear in mind if you're thinking about storing sensitive data in Dropbox.
Data Centers
Dropbox's servers are based in the U.S., which is definitely not on our list of the countries with the best cloud privacy laws. Your data may be subject to strict laws, such as the Patriot Act, meaning that Dropbox can be compelled to hand over your data to U.S. authorities at any point.
The Edward Snowden leaks mentioned that Dropbox was being considered for inclusion in the controversial PRISM program of internet surveillance.
Dropbox was quick to deny any connection to PRISM, but it can't deny that it appointed former U.S. Secretary of State Condoleezza Rice to its board in 2014. Ms. Rice's involvement in the same administration that developed the Patriot Act is something for the history books, but we'd hardly call her an ally in the privacy fight.
Having healthy skepticism isn't unwise, and for privacy, there are better options than Dropbox. Look at MEGA and pCloud, or use Boxcryptor to keep your files safe.
Customer Service
As far as customer service is concerned, Dropbox does much better in this area. It outdoes the disappointing support from OneDrive (you can see this in our head-to-head Dropbox vs Google Drive vs OneDrive comparison), and also rivals many other providers.
You can contact Dropbox customer support by email or live chat, with 24-hour support available Monday through Friday. You can also ask a question on the community forum, where advice from other Dropbox users is available.
The community is useful and can answer most questions, although responses can take more than 24 hours. However, chances are that your question has already been answered, so searching the community can be a big help.
Direct Support
When we tried live chat, we got an immediate response, and the customer service agent was able to adequately answer our query. We also received a useful follow-up email, which was a nice touch.
The direct contact by email was less useful, though. We got a response acknowledging our email, but the reply to our query took around 18 hours. This was within the stated 24-hour response time, but it seems a little slow when you can get an immediate answer from live chat.
If you don't want to speak to someone, you can research your issue with one of the many useful help pages on offer. Some of these pages include helpful video content to walk you through exactly what to do, while others are strictly text-and-image walk-throughs.
On the whole, the customer experience with Dropbox is strong. The direct response times are good, and you can find quick solutions to problems on the forum or in Dropbox's help guides, should you need to.
The Verdict
Remember, Dropbox is the pioneer of the cloud storage market. The other options you see today are all built on the same foundations that Dropbox had before them. Does that mean Dropbox is the best? No. However, it's certainly up there, especially in terms of usability, speed and performance.
However, privacy lets this giant down, and competitors have taken the lead by recognizing how important privacy is to cloud users. Whether that makes Dropbox a bad choice depends on who you are.
If you don't want anyone — including the service provider — looking at your information, then it's a good idea to go with an alternative, like Sync.com, pCloud or MEGA.
However, those who need a reliable solution for backing up files, collaboration and the opportunity to use third-party apps should consider Dropbox. You just need to be content with giving up certain levels of privacy relating to your data.
What do you think about our Dropbox review? We'd love to hear your thoughts and experiences with the service in the comments below, especially if you feel we've missed a flaw or feature that deserves extra attention. As always, thanks for reading.
Visit

Dropbox