It seems like people either love or hate Dropbox. Its fans love its simplicity and productivity features, while its haters fear another security breach and dislike the low amount of free storage. Continuing our tradition of cloud storage schoolyard fights, in this article we're matching Dropbox up with a security-focused competitor: pCloud.
Despite their differences, Dropbox and pCloud are frequently featured on our lists of the best cloud storage providers, but for very different reasons. Because of this, we think that this comparison will make a compelling contrast between the two services.
Be sure to check out our full Dropbox review and pCloud review after reading this article. Further, continue your search for the perfect cloud storage host and take a look at our cloud storage reviews. We also have video reviews for you to enjoy.
pCloud Video Review
Dropbox Video Review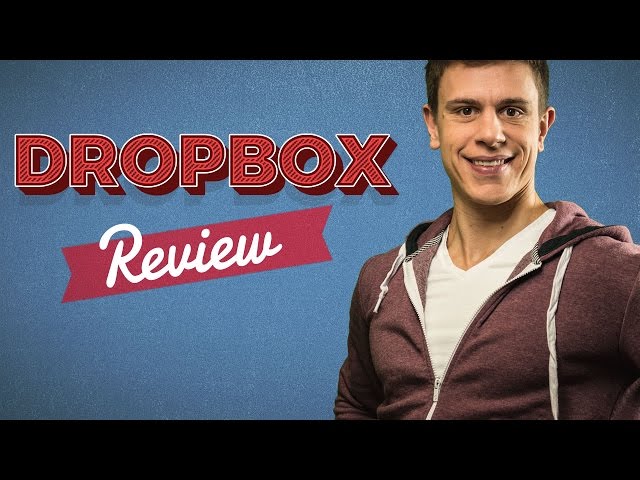 Dropbox vs pCloud: Who Will Win The Fight for Glory?
It's hard to deny that Dropbox is an integral part of the cloud storage industry. The service invented the sync folder and is largely responsible for bringing consumer cloud storage to the masses. Today, Dropbox claims over a half a billion users worldwide.
pCloud is a newer contender in the cloud storage world. The company takes a security-first approach to cloud storage. At six million users, pCloud won't be surpassing Dropbox any time soon, but it's managed to pick up high-ticket clients like Coca-Cola and BMW.
Each of these services has its own merits and downfalls. pCloud is known for offering a generous amount of free storage and zero-knowledge encryption. However, it doesn't have the productivity appeal that many see in Dropbox, which integrates with Office Online.
In order to help you make the right decision for your cloud storage needs, we're putting Dropbox and pCloud head-to-head in the following categories: price, file sync, file sharing and, of course, security.
1

pCloud




10 GB Free Storage


www.pcloud.com

/month

Sync Folder

File Link Sharing

Folder Sharing
2

Dropbox


www.dropbox.com

/month

Sync Folder

File Link Sharing

Folder Sharing
First things first, let's compare the cost of hosting files on Dropbox and pCloud. Price isn't everything, but it may be enough to sway your decision in the end.
pCloud
pCloud offers a generous 10GB of free cloud storage. Further, you can convince friends to signup to earn an additional 1GB per referral, topping out at 10GB extra. It ranks high on our list of best free cloud storage plans for those reasons.  
There are two personal pCloud subscription options, too: Premium and Premium Plus. Each of these plans can be billed on a monthly, annual or lifetime basis and come with 500GB and 2TB of storage, respectively. Premium costs $4.99 monthly, $47.88 annually and $175 for a lifetime subscription. Premium Plus costs $9.99 monthly, $95.88 annually and $350 lifetime.
---
---
It's worth noting that both plans include the same features, so paying more for Professional or Professional Plus only gives you access to more storage space.
Overall, pCloud isn't the cheapest cloud storage platform, but its lifetime plans have some serious value, which is why we list it among the best deals in cloud storage.
Dropbox
Dropbox also offers a free storage tier, but at just 2GB, it's not nearly as generous as what pCloud gives you.
Like pCloud, Dropbox offers a referral program for free storage, too. Users in the free tier can refer friends for 500MB of free storage up to 16GB. Subscribers get 1GB per friend referred up to 32GB.
Additionally, Dropbox has two personal plans, Plus and Professional, both with 1TB of cloud storage. There are business plans, as well, which you can read about in our Dropbox Business review.
---
---
Dropbox Plus is the most popular plan. It costs $9.99 monthly or $119 annually, working out to a slightly discounted rate of $8.12 per month. We only recommend purchasing the annual plan if you're dead-set on using Dropbox.
Dropbox Professional costs $19.99 per month or $239.98 annually, giving no real discount. This plan comes with 120-day file versioning, advanced sharing features and text and image search. Further, it includes "smart sync," something we'll cover in the sync section.
Unfortunately, it's hard to recommend Dropbox from a price perspective. Dropbox Professional doesn't add a whole lot of features that justify paying twice the price of Plus without also getting more storage space.
Round One Thoughts
All in all, pCloud has Dropbox beat when it comes to storage space. pCloud Plus includes twice the storage for less money. Round one is no contest.
Round: Cost of Storage
Point for
pCloud
In round two, we'll assess the sync efficiency of Dropbox and pCloud. File sync lets you automatically distribute files across your devices using the cloud as a middleman. For example, if you add a document to your desktop sync folder, that document will appear in sync folders on other devices signed into your cloud storage account.
To help put things in perspective, we've included some sync speed data from our reviews. Both pCloud and Dropbox were tested using a 1GB test folder, with upload and download times measured.
pCloud
pCloud offers pretty standard sync features. Its Mac, Windows and Linux clients (read best cloud storage for Linux) create a pCloud folder on your computer where you can store files you'd like to sync. Just move files into this folder and they'll be automatically copied to the pCloud servers and across your connected devices.
The most recent copies of your files overwrite the previous versions. However, you can still access previous file versions with a feature called pCloud Rewind. This feature lets you revert any unencrypted file, which comes in handy if you accidentally delete a file from your pCloud folder or want to see an old version of something you're working on.
pCloud free users get 15 days of file versioning and paying users get 30 days. Alternatively, you can purchase pCloud's extended file history add-on for up to 360 days of file versioning. This add-on costs $39 per year.
pCloud's sync speeds are less consistent than we'd like, but they're still usable. In our pCloud review, we tested Here's the speed test data from our pCloud review.
---
| | First Attempt: | Second Attempt: | Average: |
| --- | --- | --- | --- |
| Upload Time: | 0:23 | 0:26 | 0:25 |
| Download Time: | 0:19 | 0:24 | 0:22 |
---
On average, both uploads and downloads of our 1GB test folder took between 20 and 25 minutes. That's not bad for 1GB of data, which is probably quite a bit more than you'll usually be syncing.
While using the pCloud sync folder is convenient, it requires file storage on both your computer and the cloud. That means it isn't good for freeing up hard drive space, which is what many people look to cloud storage for. To accommodate, pCloud also has a selective sync feature that lets you turn off sync for specific folders, removing them from your hard drive and keeping copies only in the cloud.
Alternatively, you can use pCloud Drive, which is a network drive option. This feature creates a separate virtual drive on your computer. Any files stored there are kept only in the cloud, but are still viewable in your file system. That's a nice perk that most cloud storage services, including Dropbox, don't offer. 
Dropbox
Dropbox also installs a sync folder on your machine. After installing the client, you can simply drop files into your Dropbox folder and they will be uploaded to the cloud.
Here's a sampling of Dropbox upload and download speeds from our Dropbox review.
---
| | First Attempt: | Second Attempt: | Average: |
| --- | --- | --- | --- |
| Upload Time: | 16 minutes | 16 minutes | 16 minutes |
| Download Time: | 6 minutes | 6 minutes, 30 seconds | 6 minutes, 15 seconds |
---
Upload speeds are quite a bit faster than with pCloud, and download speeds are significantly faster. There are a few reasons for that.
For one, we tested the connection in the U.S., where Dropbox maintains multiple data centers, decreasing congestion and bottlenecks. Dropbox Business users also get access to a number of European data centers.
Further, Dropbox utilizes block-level file copying. Block-level file copying is when only the edited part of a file is uploaded to the cloud instead of the whole file. This saves bandwidth and makes for speedier file uploads.
Dropbox automatically adjusts download and upload speeds so that they don't interfere with other activities on your computer. You can turn that off if you want and switch to "no limit" for even faster speeds, but that shouldn't be necessary.  
Like pCloud, Dropbox also syncs the most recent file version. You only get 30 days of versioning on a Dropbox Plus account, while Dropbox Professional gives you 120 days. Dropbox doesn't have an extended versioning add-on like pCloud does.
Round Two Thoughts
All in all, we believe that Dropbox is your best bet when it comes to file sync thanks to better speeds. We go into the reasons why in even more depth in our best cloud storage for sync review.
But that's not to say that pCloud is bad at synchronizing files. Dropbox simply has more resources that it can dump into server farms and the development of new technologies. Hopefully, pCloud catches up as it continues to gain users.
Both Dropbox and pCloud have built-in sharing options, making it easy to share photos, videos and other files with others. Generally, cloud storage companies take a similar approach to file sharing, which is to use file links and shared folders. However, that doesn't mean all are equal.
pCloud
pCloud gives you three ways to share files: direct link, invite to folder and upload links. Each of these have their own use cases, so you have flexibility with how you share your files.
The most mainstream way to share files and folders is by using the direct link option. From the web interface, hover over the file you want share and press share. Then, the share link will appear that you can share with anyone you want to view the file.
You can protect against unauthorized link use with some useful control features. Click the settings button to add a password and expiration date to your files.
Additionally, you can invite your friends and colleagues with pCloud accounts to access your folders. This makes it easy to collaborate on projects or submit files for approval. Alternatively, you can limit sharing options to just downloading or just uploading.
pCloud exceeds in the file sharing department. We like how the software lets you customize your file shares and do more than just send links to your files. These features let you limit damage caused by malicious access to your shared files.
Dropbox
With Dropbox, you can share a file or folder on the desktop app or web interface by right-clicking on it and clicking the share button. Then, you can choose to share your file one of two ways: a public link or via email.
When sharing folders via email, you can grant specific users edit access. This lets others edit, delete and view files within the shared folder. This can come in handy for group projects. Do note that people with edit access will need a Dropbox account to edit files.
Only Dropbox Professional users can add passwords and set expiration dates to file links, which seems a bit stingy on Dropbox's part. Additionally, you can't add passwords or expiration dates to files in the mobile app.
We like Dropbox's sharing view on its web app. This lets you see all folders you're currently sharing with others, making it easy to remove sharing access in an instant if things go sideways with someone you're collaborating with.
Round Three Thoughts
Sharing files with Dropbox is easy, but it lacks basic sharing security features on free and Plus plans. This makes it tough for us to recommend Dropbox to someone who requires strong content control, unless they're willing to pay for Dropbox Professional.
With that in mind, pCloud takes round three, because you don't have to pay more for features like link passwords. In fact, pCloud is one of the best cloud storage services for sharing, with Sync.com (read our Sync.com review) being one of the few that beats it.
Round: File Sharing
Point for
pCloud
You can't overlook cloud security these days. Keeping files in the cloud makes them more susceptible to cybercrime. While many attacks stem from bad password habits, others are caused by software breaches.
Your cloud storage provider can take precautions to ensure that your data is safe even if it experiences a data breach by following best practices in cloud security. Let's see how pCloud and Dropbox fare.
pCloud
pCloud has a topnotch security setup with cutting-edge features and no record of security issues. All file transfers are protected during transit with TLS encryption. This keeps your documents safe when they're being uploaded or downloaded as it prevents people reading files snagged through man-in-middle and other eavesdropping attacks.
Further, pCloud uses top-of-the-line 256-bit AES encryption to your protect files. This is standard for most cloud storage and would take the world's fastest supercomputers take billions of years to crack.
Additionally, pCloud offers zero-knowledge encryption with its optional Crypto add-on. All files are encrypted on your computer before being uploaded and aren't decrypted until you download them.
The main downside to zero-knowledge encryption is that if you lose your password, it can't be reset. Make sure to use a password manager to store your password if you decide to use pCloud.
pCloud does have one major security downside: no two-factor authentication. Two-factor authentication means that someone needs both your account password and a one-time-use code usually sent to your smartphone to login to your account.
pCloud's lack of two-factor authentication gives a hacker full access to your account and all of the files stored in it if your password is stolen.
Dropbox
Like pCloud, Dropbox scrambles files in-transit. However, encryption isn't end to end. Dropbox encrypts your files before upload, but once arriving server-side, they're decrypted and re-encrypted again. Dropbox does this to extract metadata from your files so they can be indexed for faster access.
Dropbox encrypts files in-transit with 128-bit AES and TLS/SSL encryption. Though this is less secure than pCloud's 256-bit AES encryption, it's faster and still next to impossible to crack. Once on server-side, files are encrypted using more powerful 256-bit AES encryption.
Unlike pCloud, however, Dropbox does offer two-factor authentication for all of its accounts. When logging into your account, you can request Dropbox to verify your login via text message or a mobile authenticator app like Authy.
Dropbox doesn't offer any sort of zero-knowledge encryption, so Dropbox can view your files at any time.This is a problem as Dropbox is based in the United States, so it's susceptible to the NSA's infamous PRISM program.  
To make matters worse, Dropbox leaked 68 million account passwords in 2012. Initially, Dropbox only claimed that only user email addresses were leaked and hid the fact that passwords were also stolen until 2016.
If you decide to use Dropbox, we recommend encrypting files yourself using a service like Boxcryptor.
Round Four Thoughts
All in all, pCloud has Dropbox beat with regard to security features. Despite no two-factor authentication, the host's zero-knowledge encryption keeps your data safe from nosy governments and data breaches alike. On a related note, check out the our online privacy guide for tips on keeping your private documents secure.
No zero-knowledge encryption is a downside, but Dropbox has its advantages, too, like two-factor authentication. Also, the absence of zero-knowledge encryption means your files can be indexed and later searched more quickly. If you're storing non-critical files on Dropbox, the speed advantage may outweigh the security benefits of pCloud.
Round: Security
Point for
pCloud
Before we choose a winner, there's one Dropbox strength we still need to mention: productivity apps. Dropbox has a built-in note taking app called Dropbox Paper that you can use for simple meeting minutes and class notes. Additionally, it integrates directly with Microsoft Office Online, so you can view and edit PowerPoint, Excel and Word documents online.
Unfortunately, pCloud doesn't have any sort of productivity features aside from file previews, file comments and media streaming. This is likely due to the fact that it's hard to integrate heavily encrypted files with browser-based add-ons.
Productivity aside, we still rank pCloud the better cloud storage service than Dropbox. 2TB of cloud storage for $8 a month is hard enough to beat. pCloud Crypto and more secure file-sharing put it well over the top, even with hundreds of millions fewer subscribers, along with slower sync speeds.    
In the battle of pCloud and Dropbox, our pick is pCloud. Let us know your pick in the comments below, we're always open to difference of opinion!