No matter what you're doing with a VPN, speed is certainly a major factor to consider. Especially for torrenting or streaming high-quality videos, via Netflix, you need a VPN that supports fast connections.
In this post, we've collected the best fastest VPN services.
The winner in this battle is www.expressvpn.com, performing best in our 2017 test.
Best Fast VPN 2017
VPN tunnels protect data and add extra layers of security via:
IP address masking
Spoofing a PC's physical location
But VPN tunnels aren't perfect.
One of the largest drawbacks they have is a tradeoff between security and speed.
Because the encryption process eats up CPU cycles, VPNs impose overhead on data before it gets sent through public Internet.
Also, latency overhead gets created as well, by sending data through intermediary servers, before the information reaches its intended destination server.
Most security conscious users don't care about latency because of its insignificance for most types of Internet traffic.
But for certain types of traffic, which are extremely sensitive to latency, a few extra milliseconds makes all the difference in the world.
For instance, real-time video games usually need less than 100 milliseconds of latency to function, without inordinate amounts of lag. 
Worse yet, some people's Internet connections are so slow; even a little extra latency can exacerbate connectivity issues.
Fortunately, the effects of VPN overhead can be mitigated by using a fast VPN service.
But, as you may know, some providers have faster networks than others.
Understanding Speed: RTT, Latency, and Jitter
To understand the speed of any Internet connection, whether you're a using a VPN tunnel or not, it's important to know three different factors:
Due to their similarities, RTT and latency are often confused.
Latency only accounts for the time needed for data to travel from point A to point B — aka host to the destination server.
As the name implies, RTT measures an aggregate of latency, by adding the time it takes data to travel in both directions.
From a client to a server, and in the reverse direction.
Lastly, jitter describes variances in latency.
For instance, a ping (ICMP echo) command might show that an RTT connection is continually shifting between 50ms and 150ms.
Internet and VPN connections with high degrees of jitter can cause performance problems with highly sensitive traffic, such as VoIP calls.
Causes of Latency, RTT, and Jitter
Also, note that latency and RTT are a functional calculation of distance.
In theory, 67ms of latency gets incurred for every 10,000 kilometers traveled by a signal.
For example, let's pretend you live in New York and connect to a VPN server in Paris, France.
The distance between each VPN endpoint is 5,839 kilometers, which accounts for approximately 40ms of RTT.
Now consider that 40ms won't be the total RTT, only the VPN tunnel's RTT.
After data exits the tunnel, it will take even longer to reach the destination server.
Distance isn't the only cause of latency.
ISPs and VPN providers know that WAN bandwidth is treasured, so they use tools and mechanisms, like traffic shaping and QoS, to prioritize traffic.
During network congestion hours, data can sit on an Internet router's, switch's, or firewall's buffer, patiently waiting for higher-priority traffic to get sent first.
The time that data sits in a buffer increases latency, RTT, and jitter.
Routers are highly sophisticated devices, and they may choose to send data through a different path, to alleviate network congestion.
All of the factors mentioned above help determine the total latency, throughput, and speed of a VPN connection.
Additional Factors That Determine the Speed of a VPN Connection
So far, we have only discussed the physical limitations of delay, and how it affects speed, but there are other factors at play.
From a VPN server's perspective, two factors determine the rate of a connection's speed — bandwidth and load.
Bandwidth affects a VPN connection in at least two ways.
Firstly, your home bandwidth determines how much raw data can flow over a connection.
So a 5Mbps ADSL line will never be faster than a 1Gb fiber connection.
However, also consider that VPN providers transfer user data across their private networks.
Each VPN provider has a different infrastructure, with varying speeds.
Believe it or not, TorGuard VPN offers US-based users premium access to a 10Gb network, which is ten times faster than a 1Gb network.
Please note that a VPN server has finite resources, and can only provide a limited amount of:
Naturally, a VPN server can only handle a limited number of user connections, too.
Testing the Speed and Throughput of Your VPN Connection
In addition to a raw bandwidth speed test, it's simple to find latency and packet loss metrics with a ping.
To test your VPN connection, just run a ping command from the command line:
In the Windows Command Prompt, run the following command: ping 8.8.8.8 -t
In Linux and OSX, run the following command in Terminal: ping 8.8.8.8
Note that 8.8.8.8 is the address of Google's DNS service, which helps benchmark latency.
Though lost pings can be indicative of ISP related issues, it's much more likely the VPN server got overloaded.
Any time the terminal spits out: "Request timed out," a ping was dropped, which indicates packet loss.
Excessive request timeouts mean your VPN server is bogged down, but switching to a new server can help identify a faster connection.
Keeping the determinants above of speed in mind, let's take a closer look at the best fast VPN services.
---
ExpressVPN is our top pick among the best fast VPNs.
It's performed consistently well in speed tests, and its servers are very reliable.
Also, ExpressVPN has above average capacity and more geographic locations in which to operate servers.
To date, ExpressVPN has servers in 87 countries, providing a high amount of global connectivity options.
Instead of a free trial, ExpressVPN has a 30-day money back guarantee.
I feel that's a generous amount of time since other providers only offer a 7-day money back guarantee.
But as the saying goes, you get what you pay for.
ExpressVPN has the disadvantage of costing more than most of its competitors.
With an annual subscription, ExpressVPN costs $8.32 a month (other services, such as PIA VPN, only cost $3.33 per month).
I wouldn't recommend the monthly subscription option since it costs $12.95 per month, which is nearly four times the cost of PIA VPN, and double IPVanish's annual subscription.
Pros:
Servers in 78 countries
SmartDNS
Android and iOS apps
Great customer service
Cons:
Collects metadata
Based in the US
Rather expensive
Lacks free trial
---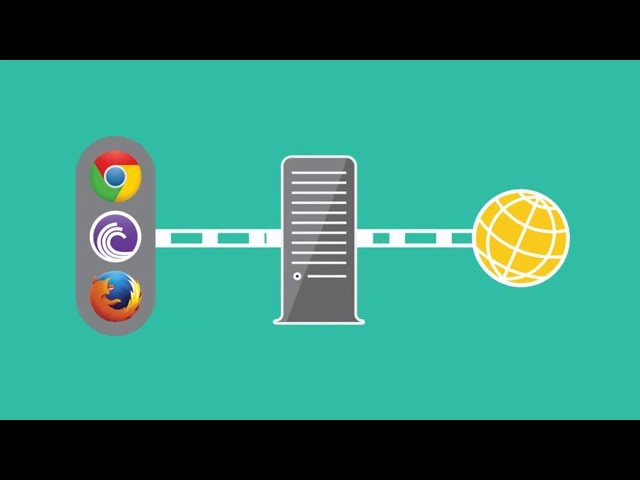 TorGuard VPN is our second choice, and they are a good fit for users who don't like US-based services or the NSA.
Based out of Panama, TorGuard allows free P2P and Bittorrent traffic through their network.
While most other vendors have a typical 1Gb backbone, TorGuard offers premium connections over a lightning-fast 10Gb network.
Unfortunately, customers must pay a premium monthly fee for access to the 10Gb network ($19.99), and it's only available in the US.
In some cases, the 10Gb Premium access can be faster than ISP routing.
Still, if speed is the utmost priority, 10Gb is nothing to sneeze at.
Also, TorGuard has fewer global connection options than ExpressVPN slightly.
Currently, TorGuard has over 1600 servers in 50 countries.
However, ExpressVPN only allows two simultaneous connections, while TorGuard offers 5.
They also have a lot of add-on features (which cost money, of course) such as extra concurrent connections for $1.00 per connection, per month.
And as far as pricing is concerned, TorGuard is significantly cheaper than ExpressVPN.
An annual subscription reduces the monthly cost to only $4.99.
Pros:
Up to 5 simultaneous connections
Stealth servers and SHH tunneling
Good performance
Cons:
128-bit Blowfish encryption on servers
Fewer connections than ExpressVPN
10GB network only available in the US
---
IPVanish is our third pick for the best fast VPNs, and right now IPVanish has over 400 servers, spread out across 60 countries.
Also, IPVanish has over 25,000 IP addresses.
The more IP addresses a service has, the harder it becomes for other services (like Hulu) to block incoming connections from VPN servers.
I wish IPVanish had a free trial period. Instead, they only have a 7-day money back guarantee, which is better than nothing, I suppose.
Connection options include:
PPTP
OpenVPN
L2TP
SSTP
IPSec
One feature I liked was the kill-switch button, which will halt downloads in the event of a VPN failure or disconnect.
IPVanish supports:
And their service is reasonably priced if you opt for an annual subscription.
I don't like how the monthly subscription costs $10.00 per month, but the 1-year subscription plan only costs $6.49 per month, which is less than ExpressVPN.
Even though IPVanish only logs metadata, I'm always skeptical and a bit paranoid about the NSA.
Nevertheless, IPVanish offers a well-rounded service, with fast, and reliable connections.
Pros:
Good for privacy
Decent security
Good Android app
Cons:
Based in the US
Simply functional software
Abysmal support
---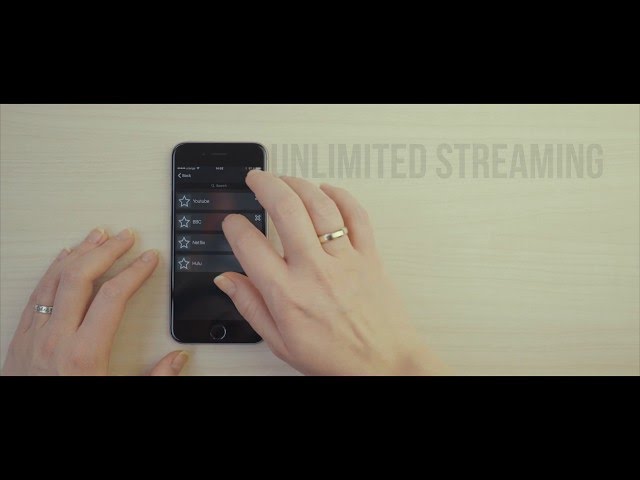 CyberGhost VPN is based out of Romania, making it an attractive option for users who are afraid of domestic US services, because of the NSA.
Like AirVPN, they have high server coverage throughout Europe.
Nevertheless, CyberGhost VPN has servers all over the world, located in the most popular destinations (UK, US, Hong Kong, etc.).
Currently, they have 665 servers in 26 countries.
In my opinion, that's pretty average regarding global connection options, but CyberGhost VPN is constantly expanding their network.
Since the service is not US-based, they're not afraid of copyright infringement laws, and allow P2P and Bittorrent traffic through their servers.
I like how CyberGhost permits up to 5 simultaneous connections per account, which is ideal for users with a large family, or a lot of personal devices.
What I like even more, however, is the fact that CyberGhost VPN deletes metadata every 24 hours – making it nearly impossible for a third-party or government to acquire log files.
Lastly, note that even though they offer a free service, free users don't have the ability to download Bittorrent files.
Also, although the free version doesn't have data or bandwidth caps, it will log users off in 3-hour increments.
Pros:
Excellent privacy policy
Great free service
Servers in 26 countries
Cons:
Free service logs off every 3 hours
Inconsistent speeds
Desktop client is rubbish
---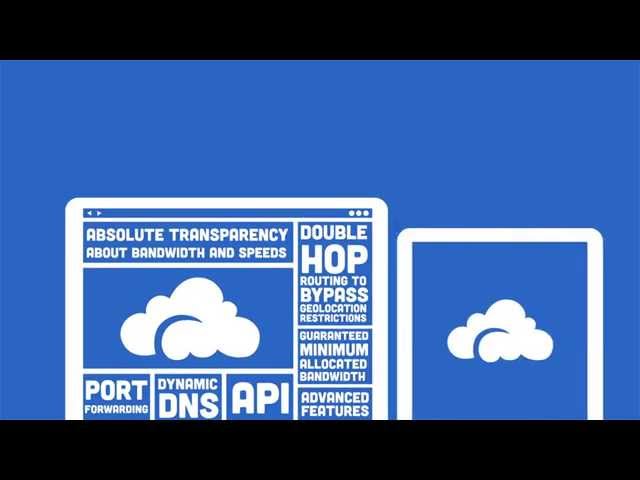 AirVPN is the last provider on our list, and since it's based in Italy, AirVPN is a great alternative for European users.
They have a stronger server presence in Europe than most other providers, which helps users cut down on latency, by terminating VPN connections in neighboring countries.
AirVPN customers can use up to 3 simultaneous connections, which is better than ExpressVPN's measly two concurrent connections.
They are fully compliant with EU data directives, and because P2P traffic is permitted, AirVPN is a great option for Bittorrent users.
Real-time server capacity gets displayed on their website, and AirVPN has stronger security keys than many other providers.
Available security options include:
4096 RSA keys
AES-256-CBC
HMAC-SHA1
AirVPN has one interesting feature that other services lack; to avoid geolocation censorship, AirVPN uses a double-hop method, which obfuscates the origin of a user's traffic.
Last but not least, they are also moderately priced. An annual subscription makes the monthly rate only €4.50.
However, if you're not a European user or need more simultaneous connections, I'd recommend opting for TorGuard VPN instead.
Due to the exchange rate, TorGuard is slightly cheaper, though access to their premium 10Gb network is only available in the US.
Pros:
Unbeatable privacy & security
Supports genuine anonymity
Blazingly fast and very stable
Cons:
Requires some technical knowledge
Not a lot else
Outdated looking website
---
In Summary…
I had to rank ExpressVPN above TorGuard as the "fastest VPN" service.
Even though TorGuard offers access to a 10Gb network, it costs an additional $19.99 per month.
If you're serious about speed and don't mind the extra $240.00 per year, on top of monthly VPN costs, TorGuard is the better option.
However, I think ExpressVPN is a much better alternative for an average user, even without a 10Gb network backbone.
Also, remember to check the speed of any given VPN connection with a ping test.
If the Internet seems to be running slow, try pinging the URL (e.g. ping www.google.com or another site) to look for high amounts of latency or jitter.
Even though the providers mentioned above offer extremely fast connections, there's no such thing as a 100% perfect provider.
For one reason or another, you might run into:
ISP issues
Overloaded servers
Performance problems
Running a speed test will help identify how well one server performs over another, which is related to each server's distance and respective geographic location.
If you have anything to add, such as questions, comments, or concerns, feel free to voice them below. And thanks for sticking around till the end!