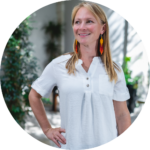 Jackie Leavitt
Chief Editor
Location United States
Joined in August 2019
5 Posts
4 Comments
Snap Shot
Jackie Leavitt is the chief editor of Cloudwards. She manages and works closely with a team of editors and writers to produce content on cloud-based technology. 
Background & Education
Jackie completed her bachelor's in journalism and European culture studies from the University of New Hampshire in 2010. Since then, she has built up a rich working history with editing positions across various industries, including news organizations, magazine publications and more.
In addition to editing, she is experienced in all aspects of the writing field, having worked as a freelance writer, copywriter, fact-checker, trainer and writing coach. She also has a background in creative writing.
Jackie started at Cloudwards as a copy editor in 2019 and became the chief editor in 2020. She spends her days doing final edits, assigning articles, researching new article topics, and overseeing her team of writers and editors.
She is also in charge of interviewing and hiring new team members. If you are interested in joining the Cloudwards team, feel free to send her an email with your resume and a cover letter.

Media Inquiries
You can contact Jackie at jackie[at]cloudwards.net.