Sync.com Review
Dropbox competitor with private encryption and a fantastic attitude to privacy and security.
Last Updated: 14 Jul'17
General Overview of Sync.com
How to free up hard drive space with Sync.com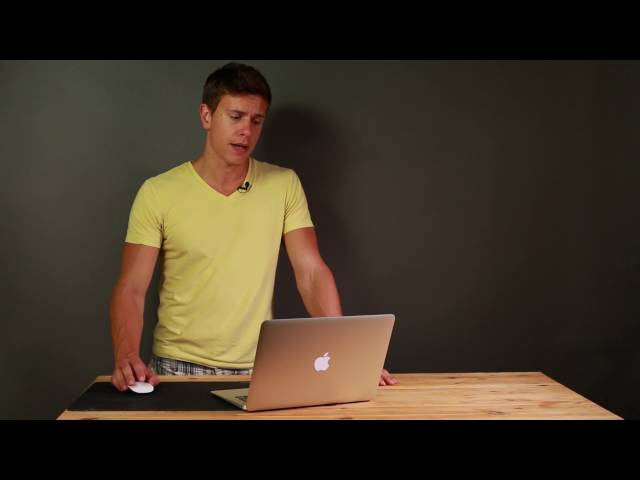 Imagine a cloud service which aims to be fast, easy to use, with high security and lots of features… and manages to pull off almost all of these qualities?
Sync.com Review 2016 | SECURE CLOUD STORAGE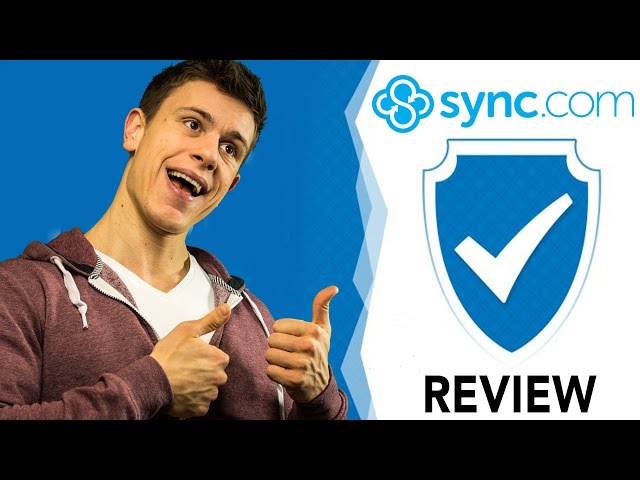 Sync, a Canada based zero-knowledge provider, has just managed to do so (exceptions apply, read on). Recently out of Beta, the brand new sync and storage service is going to be cast into a feeding pool filled with some pretty big sharks like:
Does it have what it takes to swim with the big boys? We're here to find out. After all, Sync does claim to be a secure alternative to Dropbox.
Alternatives for Sync.com
Usability & Look and Feel
Before continuing, it should be noted that this review was conducted using Windows 10, and not OS X, which has its own Sync.com app. On Windows 10, Sync works and feels exactly like OneDrive, it's a file integrated system which can be controlled from the Task View drop down menu.
It's a cohesive, easy to use and logical system. However, there is no Sync GUI at all, it's integrated completely into the look and feel of Windows 10, with a folder which provides access to synced and stored content.
Users looking to access an interface of some sort will be directed to the web client, which is awesome! It's clean, easy to handle, logical and utterly simplistic. You really have to be brain dead or close to not figure out how things work on the web interface.
The web client is broken into 4 categories, all of which do exactly what they say:
Files
Vault
Links
Shares
Upgrade
Files is the lens through which files are uploaded, stored, shared and secured. You can set expiry times, password protect links, and of course, everything is encrypted during upload and storage.
Vault is… well, I'll let Sync explain it:
Files added to the Vault do not get synced to your other devices – allowing you to free up space by archiving your files in the cloud. From the files tab, you can copy any of your files or folders into the Vault.
Links simply provides a list of linked content, and also shows their expiry dates and security status. Shares shows which folders have been shared and with whom.
Users can:
Unshare
Wipe data remotely
Add or remove selected users
Set permissions
Finally, there's Upgrade, which simply shows the best available upgrade options and their costs, plus the amount of space each upgrade comes with. It should be noted that none of these features are available directly through the Windows App, and settings such as bandwidth control, file settings, account settings and others are only in the PC app.
So both the web panel and the computer app work as two parts of a whole.
| | | | |
| --- | --- | --- | --- |
| Plan | Starter | Pro Personal | Pro Business |
| Price Plan | | | |
| Storage | 5 | 2000 | 1000 |
| Details | Free storage, never expires. | Advanced sharing controls and admin tools. | Administrative console to provision and manage multiple users. |
We come to the bread and butter of Sync.com's services, the file sharing and sync process. File sharing is a short and sweet process. Simply select the folder or file you wish to share, either invite collaborators or share it as a link.
Anyone can sign up for a free account which comes with 5GB of free storage for life, and additional storage can be earned via referrals.
Sharing allows for the setting of an expiry date, a limit to how many times the link can be used, and even an alert to notify you when the file has been downloaded (or I guess from the sharer's perspective, successfully shared).
What about syncing? Well, the efficacy of this feature will obviously depend on the available bandwidth and how any devices are involved. Sync is cross platform so a PC owner can sync their files on an iPhone and Android tablet all at once.
Sync.com has a small flaw here which needs to be noted. The link to download various apps is located at the bottom of their homepage; it's rather obscure.
A more prominent placement on their main page and even an option within users' accounts would be much appreciated. If you don't scroll to the absolute bottom of their homepage, there's no way to find the download link to the PC and smart device apps.
Just download the correct app and hit the Sync button and kickback. Maybe brew a coffee or watch reruns or Little House on The Prairie. Personally, I'd rather watch Fresh Prince of Bel-air when waiting for folders to sync up.
Moving on from butter and bread, we now arrive at Sync's secret and most seductive weapon – security.
The whole selling pitch of Sync is that it offers the ease of use that Dropbox has, with up to the minute zero-knowledge security. And indeed, there's some pretty tight security on offer. Let's start off with a brief introduction to zero-knowledge security. What exactly is it?
According to Wikipedia:
In cryptography, a zero-knowledge proof or zero-knowledge protocol is a method by which one party (the prover) can prove to another party (the verifier) that a given statement is true, without conveying any information apart from the fact that the statement is indeed true.
In common practice, zero-knowledge storage simply means that the host of your data (in this case, Sync) does not know or have access to your content (or its metadata) in any way, and also encrypts that data during transit (like uploads and downloads) and while at rest (when it's doing nothing).
So non accessible, fully encrypted data is basically what practical zero-knowledge data boils down to.
Sync indeed offer this, to sometimes the detriment of usability. A noticeable flaw in this state of security was the lack of file and image previews, as each image has to be decrypted before it can be shown.
The process takes about 2-3 minutes (on my Internet speed) for a single slideshow image to actually appear. This is, however, just the nature of encrypted services. If you want fast sideshows, feel free to use Dropbox or something else with bare bones security.
In addition, Sync also has a few extra security perks to keep snoops and hackers and other unsavory types outside the digital gates:
2048 bit RSA
256 bit AES
SSL & TLS encryption
Users can avail of the two-factor authentication, account notifications and file audit logs. We already mentioned remote wipe and remote log out previously.
Sync has two SOC-1 certified data centers in Ontario (one in Toronto and the other in Markham) which are designed to offer redundancy (hardware and network) and sport compliance for the following long list of acronyms:
HIPAA
PIPEDA
PIPA
FIPPA
ATIPPA
PHIPA
At the time of this review, I had a working knowledge of what HIPAA is, but the other acronyms were simply gibberish to me.
Luckily, Sync assumes that idiots like myself will be using their website, so they included these two links to explain what exactly all those big letters mean:
HIPAA (https://www.sync.com/healthcare/)
The Others (https://www.sync.com/pdf/sync-canada.pdf)
What's the legal status of data uploaded to their servers? Since Sync is not located in the US, it is NOT subject to the US Patriot Act, and technically, data in their servers should be harder for the NSA to get it's hands on… it is not impossible, just highly unlikely.
Until a report of some sort of hack or other similar news comes to light, so far, Sync's security seems pretty airtight.
Speed, Upload and Download
Uploading files depends, once again, at the speeds you have available, but unless you bother tweaking both upload and download speeds in the settings, Sync tends to use the entire available bandwidth to accomplish its task.
In my case, it maxed out the 20 Mbps connection I have in under 5 minutes. But since it encrypts the information as it uploads, the actual time taken to finish uploading a file or folder is usually twice what a non-encrypted file might take.
Another minus I'd like to note (though this maybe my own fault) is the fact that there is no auto-resume for file uploads when an internet connection dies suddenly. So if you're uploading a big file and the net cuts out halfway for whatever reason, you must restart the upload from zero.
Update 2016: We're glad to report that Sync.com fixed this issue. Uploads now resume automatically even if your Internet connection breaks along the way. 
Overall, I'm amazed at how well Sync.com handles large files. As I produce a lot of videos that can easily exceed 5GB in raw files, I'm able to send those quickly to my video editor, and she can send the files back just as quickly. 
Anyway, we uploaded a 5GB mixed file at max speed and it took around 30 minutes while encrypting. Downloading took slightly longer at around 48 minutes, same speed and same 5GB file
In short, Sync works your network to the bone, but due to:
Encryption
Uploads
Downloads
Data previews are a lot slower than one one would assume, if their previous experience has been with services like Dropbox or Google Drive.
Alternatives for Sync.com
Now, we take a look at the final piece of this puzzle, the support. First off, there is no form of live support whatsoever.
No Live Chat or phone calls can be made, the quickest and first option is to e-mail support with your question… and just wait for a reply (which in all fairness, they do promise to make that reply as swift as they can, especially if you're a Pro user).
Pro users get priority and then the rabble are given attention. Of course, there's a sweet and short knowledge center available which did adequately answer most of my initial setup questions. If that's simply not enough, support is broken into the three following departments:
Technical support
Sales
Other Requests
Simply shoot them an e-mail and kickback while you wait for a reply. There's also a Getting Started paper and of course, a snail mail option. You can write Sync an actual paper made letter if you want.
I'm honestly rather disappointed about the lack of a Live Chat, especially for Pro users, and I do hope it's being worked on as we speak. Though I did e-mail support to ask if they have plans to implement chat and live calls.
I guess we can chalk up the lack of live support to the relative newness of Sync, but I still think they could have done something about chatting.
Sometimes, a person needs a quick and correct answer to some sort of question which is not covered in their FAQ and Getting Started, and waiting around for them to get back to you via e-mail just may not be the fastest way to get an answer.
Well, with all said and done, where does Sync stand as the dust settles? It stands dead center of pretty good. It's an easy to use and up-to-date software package, which on Windows, at least, relies heavily on the web panel to do the brunt of its work.
Security wise, no real complaints. Secure protocols, in-house secure servers, and fully encrypted data during transit and rest all make a compelling case, and we all appreciate their open distance from the US Patriot Act.
Of course, the downside to encryption is the hit speeds and previews takes, which is, I guess, simply the nature of encrypted data at the moment.
In terms of:
Storage
Backup 
Remote access
Control over sharing
Security
I couldn't find any real flaws. Pretty solid stuff there. Support is great, in fact, Sync.com guarantees 1h email support replies even for free accounts which is unheard of among "the big guys". 
We love the fact that Sync.com performs well with large and small files alike, so it doesn't matter if you have 10.000 small files to sync or large 5GB video files (which we do). Do you have any experience, complaints or questions about our review?
Feel free to express yourself in the comments section below. And thanks for reading!
Sync.com Features
www.sync.com
Free Storage
5 GB
Free Trial
System
Price
Starts from $ 5.00 per month
Mobile Access
Mobile Apps
Syncronisation
Free External HD Backup
Continuous Backup
Incremental Backup
Backup Scheduling
Bare Metal Backup
Exclude File Extensions for Backup
Network Drives
Bandwidth throttling
Web Access
HIPAA Compliant
File Size Limit
Unlimited GB
Included Machines
Unlimited
File Sharing
Multiple Accounts
Share Photo Albums
Music Streaming
Folder Collaboration
Outlook Backup
Local Encryption
256-bit
Server Side Encryption
256-bit
Keeps deleted files
30
File Versioning
Unlimited