Top 9 Secure Dropbox Alternatives of 2017
This is the only site you need to visit to find your best Dropbox alternative. We sifted through dozens of options and only distilled the very best with www.sync.com as the overall winner.
People tend to have a love-hate relationship with Dropbox. It is so convenient and it simply works. No way to argue that fact. Sending a quick link to somebody of your new photo collections or syncing recipe ideas over to multiple computers has never been easier. 
The simplicity of using Dropbox has made it to one of the most known cloud storage and syncing services on the web, with an almost insultingly high valuation just short of 10 billion USD. Setting it up is really simple: just create an account, install Dropbox on a machine and violá you end up with a working system that even your grampa can use (hey son, look at those incredible bird photo collection of mine, impressive right?). 
Top 3 Best Dropbox Alternatives
If you don't like to read through this article entirely and only want to know what we recommend. These are the top three services with excellent attitudes to privacy and security.
Of course, not all is rosy in the land of Dropbox. After all, this post is titled "Secure Dropbox Alternatives 2016". So, there must be something awfully wrong and too-good-to-be-true about using Dropbox for personal or even business files, right?
So what's missing? While Dropbox has a high level of user friendliness and convenience, those comes at a price. Data integrity and security. Dropbox does not take care of encrypting files properly. We're going to look at encryption later in the article. Also, Dropbox is a security and compliance nightmare for businesses who need granular access control, device management and Active Directory integration. 
So we're also looking at Dropbox alternatives for business users that are worried about their data being compromised, either by employees or by a third party.
Dropbox Strengths & Weaknesses
We cannot write an article about secure Dropbox alternatives without pointing out the advantages and disadvantages of the service. While there may be many more, we've pitted it down to the following list:
Dropbox Strengths
User friendliness – One of the major reasons why Dropbox has gained to much traction is the ease of use. Simply install a small piece of software and you're ready to go. Syncing, sharing and accessing files on several devices has never been easier.
Freemium – Dropbox runs on a freemium business model. Users get 2GB of free online storage for life and enjoy most of the features of the pro version. That makes using Dropbox very enticing and that's why you've probably signed up for it. This model has been copied also by a lot of the alternatives you see in this article. 
Integrations – Dropbox integrates nicely with a lot applications making it easy to plug it into your workflow, doesn't matter if you're using Evernote, Microsoft Office or a password manager. Due to it's popularity a lot of developers use Dropbox's API to enhance their apps with syncing features. 
Cross-platform – you can share and sync files across all major platforms and Dropbox's mobile apps a pretty intuitive and sleek. 
Dropbox Weaknesses
Limited control – one of major disadvantages is limited sharing and syncing control: there is no way to add granular access permissions to shared folders to view-only mode. 
All-or-nothing approach: once a folder is shared with somebody that person has the right to edit, modify or even reshare contents of a folder or file which leaves you with no control over where files might end up. 
Security & encryption – Dropbox is a security black hole, while your files are encrypted in-transit and at rest, you are not in control of the encryption keys. Dropbox employees or the government could see or access your files at will. 
Shared environment – Dropbox is a Public Cloud solution, operating on virtualized (shared) equipment. This is concerning from a security perspective because it operates on platforms with many adjacent, unrelated applications.
Jurisdictional diversity – Dropbox utilizes US-based storage only – no EU-based data centers. This is deeply concerning to EU-based customers, who require in-region data storage.
Table of Contents
Secure Dropbox Alternatives
This list is for you if you want to move completely off of Dropbox and go for stand alone solutions. 
Cloud Storage Encryption
This list is for those of you who're looking for additional security, but are not willing to move away from Dropbox. Those services add an additional security layer to your files.
Ok, ok, to be fair, cloud lockers are not really an alternative because you would still be using Dropbox. However, we aimed making this article as complete as possible. So, including those cloud encryption services, we have ten Dropbox alternatives that should make everybody happy. OwnCloud is the exception and allows you to host your files on your own device and remain in complete control of your files. Do read through the article and let us know in the comments which one you chose. 
#1 Best Dropbox Alternative: www.sync.com
Claim: "Sync makes it easy to store, share and access your files from anywhere. Your privacy, guaranteed."
Sync.com Review 2016 | SECURE CLOUD STORAGE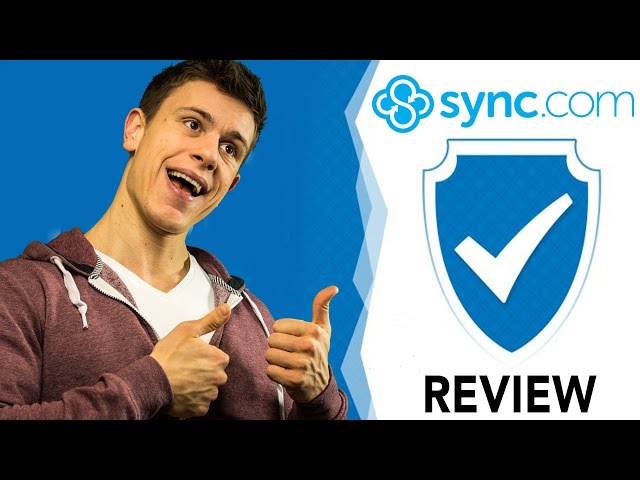 Visit www.sync.com
Sync.com – A Canadian Dropbox Alternative
Sync.com is not shy when it comes to talking about their level of security. According to their website they are "the most private, most secure cloud storage service on the planet!". Certainly, they have one of the slicker web sites of all cloud services tested in this article.
Sync.com has a very presentable feature list including file sharing and syncing, automated cloud backups, device and user control, zero-knowledge encryption and HIPAA compliance for the pro plans.
With the free account you get 5GB and virtually all the pro features with the exception of unlimited multi-user file collaboration. Paid plans start from 49$ per year for 500GB up to 5TB for 490$ per year.
Sync.com Security
As with the majority of zero-knowledge cloud services,Sync.com use a 256-bit AES encryption on files and lock them with 2048-bit RSA private keys. For maximum security, passwords are never transmitted to Sync. Furthermore, Sync does not store passwords or password hashes during account creation, or when you log in.
If you would like to know more about the details, feel free to read their white paper here.
Why We Like It
Sync.com Strenghts
Excellent security
Very easy to use
Granular file and folder permissions
Shared links expiry dates
Fast file transers
No file size or version limitations
Single Sign On
Sync.com Weaknesses
Limited sharing options in the desktop client
No folder uploads via web or mobile client (you can select multiple files, though)
| | | | |
| --- | --- | --- | --- |
| Plan | Starter | Pro Personal | Pro Business |
| Price Plan | | | |
| Storage | 5 | 2000 | 1000 |
| Details | Free storage, never expires. | Advanced sharing controls and admin tools. | Administrative console to provision and manage multiple users. |
Features & Usability
Let's look at some features and the look and feel of Sync.com. Installing Sync.com is very straight forward and works in a Dropbox-like fashion. You can determine your sync folder at the beginning of the process to start to move files into their cloud.
As with other syncing services your syncing folder is made available in your favorites bar (on the Mac). In the preference pane, you can monitor the progress of files and change the network setting if you'd like Sync.com to consume more or less bandwidth.
Typically, a better security level than Dropbox almost always comes at the price of convenience. HoweverSync.com has solved this – Dropbox users will find Sync just as easy to use, with desktop context menu like Dropbox included, making link creation and share management easy.
Sync gives you multi-user and administrative share controls from the web panel. You can create group folders and assign access permission on a per user or per folder basis, including read only, read and write, and the ability to remote wipe data. 
In the web app, you can create new folders and access your backup vault. Files you move to the vault will be removed from your sync folders and are only accessible via the web. Sync.com does not sync those files to a computer, which frees up some space. Backing up files therefore doesn't come at the expensive of hard disk space.
Sync.com offers a revision history for files. In the web interface, you can go back in time to undo changes and revert to a previous version. 
Runner-up: pCloud – a great cloud storage service from Switzerland
www.pcloud.com is comparatively new to the game founded in 2013. Yet it offers enticing 20GB of free online storage and plenty of security options.
pCloud- A Switzerland-Based Cloud Storage Application
Founded in 2013, pCloud may be comparatively new, but it has grown exponentially over the last 3 years. Currently, it boasts more than 3 million users and continues to gain substantial ground against Dropbox and other major competitors like Sync.
Its growth, of course, got my attention…and I decided to find out what the fuss was all about. So, what exactly is pCloud and how does it perform compared to other major players in the industry?
The first thing I noticed about it is the relatively immense amount of storage space I'd get for free. By now, I bet we all acknowledge that Dropbox have gotten a little bit mean when it comes to "free giveaways". 5 GB was already bad enough…so you could imagine my shock when they further downgraded it to 2GB on the Basic plan.
And that's exactly why pCloud almost feels like a hero, with 20GB of free storage space. Initially, they offered just 10 GB. But I guess they figured they needed more to compete with established brands like Google, which currently offers 15 GB of free storage space.
BUT…before we draw any conclusions on pCloud, is it possible that it offers all that storage space for free, as a cover-up for its drawbacks? Well, let's find out…..
Features and Usability
pCloud is accessible through its web app, PC and smartphone applications. On the PC front, it's compatible with Windows, Linux and MacOS.
As a matter of fact, loading the pCloud homepage automatically recognized my operating systems (I used Windows 7 and Windows 10), and prompted me to download the relevant versions.
Its mobile versions on the other hand, are compatible with Android and iOS based smartphones.
The installation process is just as simple as Dropbox. It embeds itself as folder on the PC's main folder directory.
You can uploads files by simply dragging them from your PC folders and dropping on pCloud's folder- pretty standard with a bulk of Dropbox competitors.
With an average upload speed of 74.8 Mbps, my 10 GB folder was fully uploaded in just under 2 minutes. From my bandwidth monitoring chart, it seems pCloud doesn't come with throttling since it used pretty much my entire internet speed to transfer all the files.
Restoring the folder from pCloud back to my desktop however, took 22 minutes, with irregular download speeds, as shown in my bandwidth chart.
Visit www.pcloud.com
This is the download speed. So, I guess it may not be the fastest, but is still good, especially when compared to other speeds tests we've done before.
Visit www.pcloud.com
Sharing the folders is just as easy as right-clicking and inviting other users to view, edit, upload and download files, without the "View Only" option. Unfortunately, to avoid any versioning issues, it's not possible for several users to simultaneously edit a single file. When it comes to uploading, instead of creating a shared folder like Google Drive and Dropbox, pCloud distributes upload links to other users.
Additionally, it provides incremental backups, file archiving, automated backups, plus Facebook and Instagram data backup.
pCloud Security
In a bid to boost confidence among its users (considering security is currently the biggest concern regarding the cloud), pCloud created a 6 month challenge that attracted more than 2860 hackers, all competing to win $100,000. Interestingly, no one managed to hack their system.
Its multilayered encryption proved to be a hard nut to crack for hackers sampled from some of the top institutions in the world. In addition to server side encryption, pCloud also comes with local side encryption called Crypto- which costs $3.99 a month. If you need additional convincing, you could give it a 14 day trial completely free of charge.
Plans and Pricing
| | | | | |
| --- | --- | --- | --- | --- |
| Plan | Free | Premium | Premium Plus | Custom |
| Price Plan | | | | |
| Storage | 20 | 500 | 2000 | Unlimited |
| Details | Best for sharing a limited number of files but not very often. | pCloud crypto costs and additional 3,99$ per month if you need client-side encryption. | pCloud crypto costs and additional 3,99$ per month if you need client-side encryption. | Add storage and Download link traffic per your needs. |
If you're interested in more than 20 GB storage space, upgrading to the Premium Plan costs $3.99 per month. It provides 500 GB storage space plus other additional features including a dedicated account manager, file download/upload stats, password protected share links, and more. If you'd still need more capacity, the 1TB Premium Plus plan costs $7.99 per month, and comes with among other things, live chat capabilities and 180 day deleted file restoration allowance period.
#3 – SpiderOak ONE
Claim: Feel Safe Again. Most people don't care about privacy. We do. Zero Knowledge cloud solutions for collaboration and backup.
SpiderOak has grown from a mere backup and syncing company to a data security company. SpiderOakONE is one of the first online syncing services to take privacy seriously. Their service features zero-knowledge privacy; which means any file uploaded to their server is encrypted before it leaves the computer and only you have access to it.
File sharing is very safe, too, but it is not zero-knowledge anymore. SpiderOak creates a "shared room" that is password protected and can be accessed via personal email invite, file link or via a website embed. Files in the shared room are stored in plain text. This however, does not affect other data you have in your account.
SpiderOak is currently working on a zero-knowledge collaboration tool nicknamed Semaphor which is going to be an exciting addition to their portfolio of products: 
"Everything just changed. People used to work with files and folders. Now they live and collaborate in the feed. Too bad everyone decided to ignore privacy when it all changed. We didn't." — SpiderOak Website
Why we like SpiderOak
SpiderOak ONE Pros
completely zero-knowledge privacy
combines online backup with sync and collaboration
a boat load of security options for shared rooms, like password protection
mobile apps for iOS and Android are available
SpiderOak ONE Cons
Software seems a little bit outdated at times
slow upload and download speeds
too many options, especially when sharing and syncing files can confuse the user
#4 – Tresorit
Claim: The ultimate way to stay safe in the cloud. Work with your team without worrying about hacker attacks, misplaced emails, or lost devices.
Tresorit is a good alternative for Dropbox or SpiderOak. They offer 5GB of free storage, so there is plenty of room for people to play with before deciding to buy. Tresorit creates a private "Tresor" on your computer where sharing and syncing takes place. You can create as Tresors as you like to organize your files.
Sending secure encrypted files is very easy. Once Tresorit syncs all files to the cloud, it's enough to click "Get encrypted link" and a secure link is copied the clipboard. Tresorit provides a detailed overview of all encrypted links and activity. You can revoke the link and access anytime.
Why we like Tresorit
Tresorit Pros
Access statistics (free and paid)
Two step verification (free and paid)
Activity history (for 7 and 90 respectively)
Granular file and folder access controls
Tresorit Cons
Convoluted interface
Expensive plans and reduced feature for individuals
At times slow upload speeds
Tresorit Security
Tresorit claims to be "safer than safe", because similar to SpiderOak, they offer a zero knowledge privacy for maximum protection. Your files are encrypted on the client side so they can't be decrypted in the cloud. The TLS protocol is in charge of protecting files during transfer from and to the cloud. 
File sharing is a bit more complicated. People can send invitations to files or folders in a Tresor. Each Tresor contains the "group info" where all handling of access rights with public encryption keys (the so called agreements keys) takes place. 
When inviting people to a Tresor, Tresorit performs a rather complex process of cryptopgraphic handshakes which allow control access levels and rights (revoking and granting access privileges). If you'd like to digg deeper into Tresorit's encryption method, here is a detailed explanation of how it works.
Tresorit allows users to selectively sync folders across multiple devices. This is useful if you don't want to download all stored files to a new device, for example an old project that is not current anymore.
Granular permissions control is what makes Tresorit really powerful especially for advanced users and/or businesses. You can control who can see or do what in each Tresor.
You can create as many Tresors as you like and share and sync them on an individual basis with people on your team. Once a tresor is successfully synced you will see a green check mark next to it. You need to work within the software, though, because there are no context menu integrations on the desktop.
Create public links that you can share with anybody. Tresorit allows for many options, such as individual password protection and download limits. Unfortunately, to upload files to a shared folder one needs a Tresorit account which would make collaboration with clients or contractors more difficult.
Tresorit Features
Tresorit offers the standard cloud storage features: folder syncing, sharing and secure file link creation. The business version covers more features like preventing printing or taking screenshots of shared files.
With the personal version, paid tiers start from 12.50$ per month for 100GB. You can share a folder with a maximum of 10 people – Unfortunately, the file size is limited to 500MB per file, which is a bit low. Photoshop or other media files, for example, can easily exceed 500MB.
The free, basic account allows for one version of a file while the premium plan can go back 10 file versions. Encrypted links can be a maximum of 150MB with the paid and 100MB on the free tier.
#5 – MEGA
Claim: The Privacy Company.
Interview Graham Gaylard, CEO of MEGA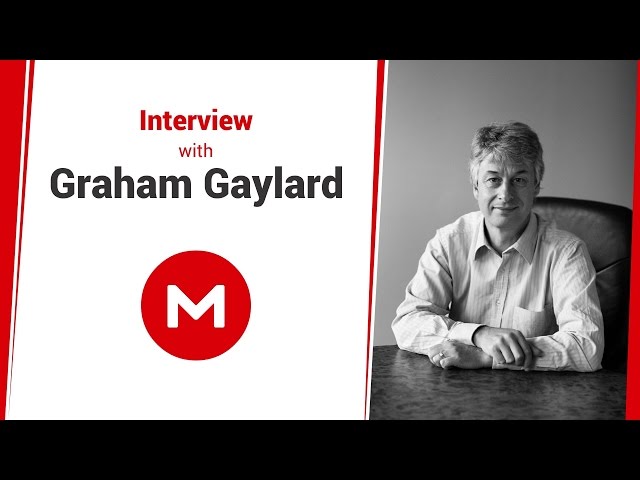 Visit www.mega.nz
We have reported about Mega in the past. Mainly known for its infamous founder, Kimdotcom (father of the file hosting service Megaupload seized by the FBI in 2012) – it boasts several high security features worth noting. Remarkable in the cloud space is the free storage of 50GB.
Mega is a fairly simple online storage solution; you can either upload your files via the web or download the client to sync among various devices.
Mega Security
End-to-end encryption is MEGA's security foundation. That means data that leaves your browser remains encrypted until the intended recipient decrypts it. So, everything private is protected by a master key. The master key itself is password protected by PBKDF algorithms. The file content is segmented into blocks and encrypted with so called session keys. 
An RSA key pair handles access to shared files, the private key is protected with the master key and the public key is "world readable". To share files securely, access information to shared files is encrypted with the recipient's RSA public key. If you're interested in further reading, here is an interesting presentation of MEGA's security protocols.
While files are encrypted locally and through transit, the keys are stored on Mega's servers. Third-party entities could force Mega to go out and look for your keys.
Other services in this list store the key on the user's computer, inaccessible by the cloud service or any other third-party.
A note on MEGA
MEGA Pros
Free 50GB encrypted cloud storage
Includes a syncing client for all major OSs
Easy to use, public link sharing available
MEGA Cons
Sometimes buggy and slow upload speeds
Shared folders sometimes disappear from the account dashboard
Plan
Free
Lite
Pro I
Pro II
PRO III
Price Plan

Freemonthly

$ 4 99monthly

$ 59 99yearly

$ 9 99monthly

$ 119 88yearly

$ 19 99monthly

$ 199 99yearly

$ 29 99monthly

$ 299 99yearly

Storage
50
200
500
2000
4000
Details

1TB Bandwidth.

2TB Bandwidth.

4TB Bandwidth.

8TB Bandwidth.
Mega Features & Screenshots
Most notably, Mega offers 50GB for free. It will be hard to find another cloud storage service with this level of security offering the same amount of free storage. Tresorit with 5GB for free or Dropbox with only 2GB lag pretty far behind.
Mega comes with a file syncing client that works similar to Dropbox. Drag and drop files for easy syncing across multiple devices and share folders with colleagues or friends. You can upload files of any format and size.
A healthy amount of free storage is paid by a slightly less secure cloud service. If you just need a quick way to securely share a lot of files for free – you can give Mega a try.
#6 – TeamDrive
Claim: Protect your privacy with highest data security and our zero knowledge promise
Teamdrive is a lesser known cloud syncing service– based in Germany. You can sign up and test the service for free with a 2GB storage limit. Cloud storage can be increased in 10GB (5,03€/month), 25GB (12,56€/month) or 50GB (25,12€/month) increments. So the price tag is a bit heavier compared to other cloud services in this playing field.
Teamdrive doesn't create a syncing folder automatically. It can be created through the interface with control over its exact location. Once the "space" is created, you can invite users to start collaboration.
Teamdrive Security
Teamdrive encrypts files locally with a public-private key pair (RSA-2048). The public key is stored on a Teamdrive server, which puts it out of your control and is used for invitations to shared folders.
AES-256 encrypts files on the computer before they leave the machine. Each folder gets a separate symmetric AES-256 key. If another user joins the folder by invitation, the public key is encrypted with the private key and sent to the group member.
Teamdrive Features
With TeamDrive there is more flexibility compared to the other solutions presented here. TeamDrive allows using their servers to host files or use an own server solution (that can be a NAS, Raspberry PI or a home media server). As a third option, TeamDrive can sync over WebDAV users.
There are more features which makes this solution a good choice:
Automatic version management
Automatic, multi-location backup
Collaboration and conflict file management
Access rights management for invited users
All file type formats are supported
The Professional version has some advanced features like email notifications and publication of individual files by URL.
#7 – OwnCloud: Personal Cloud Storage
Claim: A safe home for all your data. Access & share your files, calendars, contacts, mail & more from any device, on your terms.
One of the most known services is OwnCloud. OwnCloud allows users to share and sync files, calendars and contacts across all devices. That sounds very promising – and it is from a security standpoint. Yet setup and usability is a bit more cumbersome.
OwnCloud needs a server to run their client. That server can be your own computer or ideally a network attached storage device. You definitely need to put in more manual labor in order to get OwnCloud to run and you're the one responsible for your files and encryption.
The first step is to download the clients and installation scripts. For the installation on a server or NAS, OwnCloud comes with an installer. On a Synology DiskStation (one of the leading NAS manufacturers) you can easily install the app from the third-party app menu. 
Dropbox alternative without the cloud
ownCloud Pros
All files remain under your control because you determine where your files are hosted.
Great flexibility for end-user and businesses.
Fast file syncing and sharing (this depends on where you set up your ownCloud)
Gallery view for your digital photo albums.
Versioning and undelete
Calendars and contacts integration
ownCloud Cons
You are responsible for management and security
A lot of feature may overwhelm the end-user. 
Speed depends on what type of storage medium you use and may be cause availability/reliability issues 
OwnCloud Security
OwnCloud uses encryption in two ways: a TLS protocol is in charge of sending and receiving files from your server. As you're the only one controlling it, there is no need to encrypt files locally on the device.
The second encryption method is by ownCloud's encryption app which is specifically for files leaving the ownCloud server, for example when using ownCloud in combination with Dropbox, Google Drive, OneDrive or other less secure file syncing providers.
OwnCloud Features
Once finished with the hassle of installing and setting up ownCloud, you can access and sync files. There are more impressive features that come with it: 
Versioning and undelete – OwnCloud can bring back accidentally deleted files
Galleries – manage and share galleries with friends
Syncing contacts and calendars
Collaborative editing of rich text documents
OwnCloud provide a fantastic way to sync files while giving total control to the user. Obviously,controlling all the ropes comes with a few downsides: you are the only one responsible for the files. As ownCloud gives total control to people, they need to take care of encryption and other security measures that come with running a server which is accesible via the web. 
Using Dropbox with Cloud Lockers
People don't like to switch their "working" system at all, or they're afraid of using a new service out of their comfort zone. Luckily, there are options where you can stay with Dropbox if you're willing to go the extra mile and encrypt your most important files with specific cloud file lockers for Dropbox.
What these encryption services will do is add the missing local encryption that Dropbox is lacking. That way, you can safely store sensitive information on Dropbox's servers without the NSA being able to spy on you.
In this article, we're looking at three different solutions: Boxcryptor vs Viivo vs CloudFogger. We're not going to look at TrueCrypt, because they ceased development a while ago and it is not guaranteed to be safe anymore. 
These three solutions are the most requested by our readers and we get a lot of email regarding their implementation with Dropbox. So, let's have closer look– starting with BoxCryptor:
According to BoxCryptor's website, they provide fast and easy encryption for files and folders. The good part is that it's not only available for Dropbox, but also for all the other major cloud storage services like Box, OneDrive (formerly SkyDrive), Google Drive, Box and SugarSync and integrates nicely with services that use WebDAV. It has also been widely featured on Forbes, Lifehacker and Gigaom.
BoxCryptor for private use is absolutely free. Yet it comes with a couple of restrictions. We tested the Unlimited Personal license because of the extra added layer of security which encrypts file names. Also, the Unlimited license can be used on unlimited devices.
The personal license comes at $48 per year, so it's quite affordable for that peace-of-mind sensation that you're probably looking for. Commercial licenses cost $96 per year.
BoxCryptor uses AES-256 and RSA encryption algorithms which are considered to provide a high level of security and are therefore used by governments and organizations alike.
Local client-side encryption is a powerful tool and BoxCryptor adds piece of mind if you have to use Dropbox for sensitive files. The personal free edition already allows for a lot of flexibility but if need to connect more devices, you have to upgrade to the paid plan.
Why we Like Boxcryptor
Integration with Dropbox & Look and Feel
Once signed-up with BoxCryptor, you can install the software and type in your email address and password. This password is used to encrypt all files, so storing it in a safe place is mandatory.
Once logged in, you can determine a safe location which BoxCryptor should use. If you're using Dropbox, then the safe location would be your Dropbox folder.
BoxCryptor then mounts as a separate drive that works just like the Dropbox folder. The user can then go ahead and select folders and files to encrypt (via a right click on the file or folder BoxCryptor should appear in the context menu). Once all files are successfully encrypted, BoxCryptor appends a .bc file extension and files get a green dot if they're successfully encrypted.
To view files in an unencrypted fashion– BoxCryptor needs to be mounted.
We've been using BoxCryptor for almost two years now and we're very happy with its seamless integration. It is both easy to use and gives us the peace of mind we're looking for.
#2 – Viivo
Claim: They make it simple. We make it secure. Encrypt your files before they sync to Dropbox, Box, Google Drive, OneDrive or any other folder on your devices.
Viivo works similar to BoxCryptor. It is free for personal use. Encryption on iOS devices will require a paid account which amounts to $4.99 per-month and includes additional features such as two-factor authentication.
Integration with Dropbox & Look and Feel 
It integrates seamless with Windows and Mac and automatically detects which cloud storage service is installed – making the installation a breeze. While BoxCryptor will create a separate drive on your computer, Viivo just adds a new folder which be can used to drop files into, if you want to see them encrypted. Just like Boxcryptor, Viivo uses AES-256 symmetric encryption technology.
Viivo connects to Dropbox and sends these encrypted files to a folder within Dropbox. The standard folder is called Viivo Encrypted. Encrypted files get a new file extension .viivo, unlike BoxCryptor, Viivo will show the actual file name. 
Viivo offers a feature called encrypted sharing which allows seemless and secure file sharing with multiple users. The added level of security, of course, is a bit cumbersome as the sharing partner needs to download and install viivo as well. This is the only way the file can be decrypted.
Once Viivo syncy all files, a small notification and a green check mark appear in the system tray. 
We really like the look and feel of Viivo and how it integrates with different cloud storage services. Automatic detection is a nice plus that will ease the setup process. It is rather cumbersome to share files because a sharing partner needs to install Viivo to decrypt files– but security always comes at the price of lower convenience in our experience. 
#3 – Cloudfogger
Claim: Simple and secure privacy protection for Dropbox, OneDrive, Google Drive and others.
We tried to sign up for their service after downloading the software, but our email got rejected because it had already been registered. Now, maybe this was just a misclick before but we're pretty sure we not signed up for Cloudfogger in the past.
Whatever the case may be – recovering the password resulted in a welcome email that asked us to confirm our email address. We had to exit out of the setup wizard because it would not advance after clicking "Next". However, the Cloudfogger app opened directly after. 
Aside from that experience, Cloudfogger's interface is far from intuitive. We were missing a dialogue which would help with the Dropbox integration. Folders and files that need encryption have to be manually selected, or "fogged" as they say.
Cloudfogger allows "fogging" a file anywhere on your operating system. When fogged, the file will get a new extension, ".cfog" and a new green shield icon. File decryption works via logging in to Cloudfogger; which obviously makes it necessary to run the software on all computers. 
Like Viivo, Cloudfogger can manage file sharing. Sent invitations can be edited and/or revoked in the user management preference pane. If the user decides to share a file with somebody, that person needs to download and create an account with CloudFogger as well.
#4 – Sookasa
Claim: All the Dropbox security you need, all in one place
When we first signed up for sookasa it all felt extremely familiar to Boxcryptor. Sookasa places a secure encryption folder inside your Dropbox account. Any file or folder you place into this secure locker is encrypted locally and can only be decrypted by people you've authorized via the web interface. 
Sookasa is not aimed at individuals but rather at small and medium sized businesses looking for an easy way to add compliance and security to their cloud files. Many organizations are struggling with a lack of control  because employees are using a wide variety of free cloud storage apps to share company information. 
By adding a secure infrastructure on top of Dropbox and Google Drive, sookasa helps companies get an overview of which files are unencrypted so they can be added to the secure and encrypted folder.
What differentiates Sookasa from Boxcryptor is their focus on secure collaboration where a user can receive files from users who are not Sookasa customers or send files to clients and other recipient in an encrypted fashion. 
How does Sookasa work?
All files that a user needs to encrypt have to be moved into the Sookasa folder. If logged in to the service you can see all files in the clear which guarantees a secure yet easy to use working environment. If you are away for a longer period of time you can lock Sookasa so that files inside the folder cannot be access unless you type in the master password. 
Sookasa integrates nicely with the Explorer or Finder on the Mac giving you right-click access to sharing capabilities. You cannot create a public link, though, as you may be used to when using Dropbox. Instead you have to invite somebody with their email address. 
Integrations
Clearly, Sookasa is aimed at the enterprise offering a wealth of integrations for file auditing for Dropbox, OneDrive, Google Drive. However, encryption still only works for Dropbox and Google Drive. 
If your organization needs to control which files are sent via Outlook or even Slack you can monitor that via the Audit panel where you can see how many team members are using a Slack channel and how many files and which file types have been exchanged. Admins are limited to the amount of files but cannot see which have been accessed or downloaded. 
Further, Sookasa offers integrations for Salesforce, Box and Github. 
Plans and pricing
Sookasa is offered in two versions: a business version for 10$ per user per month that allows users to do all of the above mentioned things and an enterprise plan that allows for even more access controls, active directory support and two-facto authentication enforcement. Pricing is available upon request. 
So, What's The Best Solution?
As always, there is no one-size-fits-all cloud app. Especially when security is of utmost importance. It is critical to know what level of privacy is needed. Companies and private users alike need to strike a balance between ease-of-use, fast access, usability and security. 
For personal and small businesses we highly recommend Sync.com – it is both affordable and offers zero-knowledge privacy. Runner-up SpiderOak certainly is also a good choice, though more expensive than Sync.com. 
We have pointed out previously, that what makes Dropbox so successful is its ease-of-use and the ecosystem that comes along with it. Why is Apple so successful? Sure, they do have a great product, but Apple wouldn't be where it is today without the ecosystem of apps and developers they have created.
So, the benefits of a cloud storage service don't really come from the service itself, but from the services and integrations around it. Whether or not there can be a secure cloud storage system that fits this bill, is yet to be seen.
---
Dropbox Alternatives With More Space
A quick look at cloud computing trends of 2016 shows that individual cloud users leverage at least 6 cloud services on average, running and experimenting with both public and private clouds. Evidently, everyone is busy looking for the best alternative to what they are using, trying to find a cloud platform with the best offer.
One of these most popular cloud services is Dropbox, which enjoys an enormous community of 500 million users. Despite its popularity, Dropbox has a limited free storage of 2GB, which budget-conscious users looking for more free space find unattractive about the service. So, what are the options for these people?
To find the best options, we have tested several services and narrowed our search to 4 of the best Dropbox alternatives that offer more storage space…for free!
pCloud – 10GB Free Online Storage.
pCloud offers ten times more free storage space than Dropbox, but there is a catch. Creating a pCloud account instantly gives you 10GB free online storage space.
The extra free 10 GB is earned through participating in a bonus program or inviting your friends to join. If you need more space, you'll have to pay for a premium account with 500 GB or 1 TB plan.
A business plan, on the other hand, will offer you enterprise level collaboration and user management, as well as 5 TB storage space. pCloud also offers file security by transferring data to its servers via TLS/SSL protocol, and offering client-side encryption.
Mediafire
Advertised as the cloud solution that gives you access to your media anywhere you go and on any device, Mediafire offers its users upto 50GB of free space.
In addition to that, security is top-notch since users password-protect files shared to the general public. Therefore, only those with the access code can view or edit these files.
Mega
Mega also allows you to store as much as 50GB of files for free, making it a popular choice for college students who need cloud services to carry out group projects and researches. Better still, working on documents is made a lot easier by ensuring any file edits or updates are communicated real-time, consequently boosting team collaboration.
You need not worry about file security because, as we found out, the system comes with end-to-end encryption, done on the client's side and never the company's.
4Shared
4shared is a good cloud backup service especially if you need to share books, music, videos and photos, among other types of documents. A free account offers you 15GB of free storage, facilitating both public private document sharing.
While public documents can be searched by other users from the homepage, private documents are stored in a separate folder open to only authorized recipients.
Final Thoughts
We know that a 2GB storage limit for a free account is rather small for students and business start-ups who still cannot afford to pay for cloud services, but require them nonetheless.
As much as you may be pegged on finding larger storage space, it's important to also pay special attention to file security in order to have the best experience. Trust us, there are many options with attractive free storage space, but zero security.
---
Dropbox Alternatives For Linux
Despite the existence of many cloud services in the market today, Dropbox still stands out. However, since we all have a love-hate relationship with the service, many people often seek alternative solutions. While a couple options are available, Linux users particularly face a challenge finding a good alternative because some of these cloud services do not support this open source operating system.
We have particularly noticed that while there are many Dropbox alternatives for Linux users, very few offer full support. So, in this post, we will discuss 5 cloud services that support Linux OS, indicating the platforms that are specifically supported, to help you make a better informed decision.
Mega has a very lucrative offer for anyone seeking cloud services. A free account offers significantly more than what you would get at Dropbox. Imagine 50GB storage and 10GB of bandwidth, all for just setting up an account!
You would wonder, there must be a catch! All that free space could come at a cost in terms of file security. Well, Mega cares about encryption and file security, whether you are a free or paid account holder. The only limitation you could deal with, however, is that the service uses a lot of system resources.
Bitcasa
Just like Mega, Bitcasa offers decent storage space for a free account. Sadly, the free 5GB comes with limited Linux support, officially only supporting Debian, Ubuntu/Mint and Fedora distributions. Bitcasa also works as an external hard drive instead of syncing your files, while offering maximum data security via file encryption.
Although it offers small storage space, SpiderOak supports Linux OS. However, the service makes up for the small 2GB storage by focusing on file security and the magnitude of Linux support.
SpiderOak assures clients of file security by implementing a zero-knowledge policy, whereby the business only sees your files as encrypted. The system only allows SpiderOak users to have the decryption keys, and SpiderOak's staff can only access the keys upon request. Additionally, Linux support is great particularly for Debian/Ubuntu, Fedora and Slackware.
Sadly, all these amazing perks come at a small cost of slow upload and download speeds. Additionally, clients have reported getting confused while using the platform, due to too many options when sharing and syncing files.
OwnCloud
In our opinion, Linux users could favor this cloud solution because just like the OS, it is open source. With OwnCloud, you have the ability to fine-tune the cloud to your liking and make it your own. In addition to that, you have full responsibility on your file security, encryption and compliance issues.
Usually, we advise people that Owncloud is labor intensive and is not fit for people who are not savvy to IT. However since Linux users are used to customizing systems for themselves, this should not be a problem.
Tonido
Tonido is a cloud service cutting across individual, business and enterprise users. It allows you to run your own private cloud for employees, clients and customers. Despite being a private cloud, Tonido also offers you public cloud freatures like the multiple-device access as well as smooth data sharing and syncing, without changing your IT infrastructure. Lastly, end-to-end encryption ensures that data is protected, and is compliant with industry regulations such as HIPAA.
---
Dropbox Alternatives Self Hosted
Despite being a popular file-sharing avenue, Dropbox, sadly, does not grant you full control of the system because it is not self hosted. Usually, the perks that come with self-hosting are attractive to any business keen on having everything under its control, especially when it comes to handling confidential business files.
So, to help you find the best alternatives, we have compiled a list of 3 of the best self-hosted file-sharing options in the market today.
Owncloud
Just like the name suggests, Owncloud allows you to 'own' the cloud. Basically, it gives you the responsibility for file security and encryption. Therefore, you have full control on how to protect your data.
Additionally, over and above what Dropbox has to offer such as file sharing and file syncing across devices, Owncloud offers a full featured text editor that allows you to create and edit a variety of text-based files. You can also manage multiple users, hence setting up a cloud for a whole family.
Our experience with Owncloud, unfortunately, proved that it's a bit difficult to set up, especially for first-time users.
AeroFS
The beauty with AeroFS is the fact that just like other self-hosted Dropbox alternatives, the amount of space you can use is only limited by your hard drive's capacity. Additionally, you can have multiple users and freely add members to your team.
In the free account, for example, you can invite two other team members plus one collaborator. That means that up to 4 people can use a free account. If you'd like to increase the numbers, you'll have to go for a paid account.
Despite its many advantages, AeroFS is not a good fit if you are seeking a self hosting file sharing platform to share files with unlimited number of people. It also lacks a public file sharing option within your AeroFS.
BitTorrent Sync
Hands down, BitTorrent Sync is one of the easiest-to-use self hosted cloud solutions we have come across. Since there are no servers involved, your devices talk can directly communicate with each other through a secure connection.
This security also facilitates safe and efficient file syncing, using what the developers call 'folder secret'.
Basically, a folder secret is a long and complex statement, like AN6YK6EV4FW7WZ3GCCGZJZEPPUVWQXEYK- which you'll need to sync a folder to other machines. Mobile users, however, don't have to worry about copying the entire  statement, since they only need to scan a QR code before syncing folders.
The only drawback we have encountered, ironically, is the long secret folder, which you can find a way around using mobile devices.
Final Word
Self-hosted Dropbox alternatives are great because they give you full control on data sharing and protection. However, this major advantage comes with a rather discouraging disadvantage.
Beginners will sure find it difficult to properly set up self hosted cloud solutions. Also, since you are entirely responsible for file security, ensure that you always have a permanent encrypted connection.
---
Dropbox Alternatives In China
Despite having 298 million internet users, China has continually blocked social networking sites such as Facebook and Twitter. In 2010, Dropbox wasn't spared either, with the Chinese government giving no explanation for the blockage. However, speculation is that this was due to the amount of suspicion between American, Chinese and European governments. As a result, Chinese firms and techpreneurs invested in data centers across China, giving citizens a myriad of Dropbox alternatives to use for their file sharing needs.
The subsequent Chinese Dropbox alternatives flourished, until the beginning of 2016, when the Chinese government planned to censor cloud storage. As a result, several data storage companies have been forced to partially or fully close down. For example, South China Morning Post, which is owned by Alibaba, is set to permanently terminate its services later this year.
Actually, by 30th July 2016, as we found out, a bulk of Chinese cloud providers will be shut down, to comply with the government's internet policy. So, how will we share files with our partners in China? What will be the remaining Dropbox alternatives in China? We'll briefly look at 3 of them.
Baidu Pan
Baidu Pan seems to be the most popular of the remaining Dropbox alternatives, registering approximately 383 million users. The service supports a variety of file previews including videos, photos and documents, on each of its client's terminals, without downloading them to the local drive. This is because these files can be viewed directly using Baidu's web browser or android and iOS systems.
Despite giving free 2 TB of space, which we definitely love, Baidu has a few downsides. First, it is slow, recording 6 minute download speed in China and 11 minutes outside China[DP1] , for 1GB of data[V2] [DP3] .
Worse still, when a test was done, upload failed three times outside China but was at an impressive 2 minute speed within China. Lastly, the UI is purely in Chinese.
Qihoo 360
Qihoo 360 has more than 500 million active users of its secure web browser and antivirus software. As a matter of fact, the company's cloud storage service, Yunpan , enjoys 67.48 million users.
This cloud service offers up to 36 TB of free storage space, with the upload and download time estimated to be an impressive 1 minute if you are in China.  Users outside China will, however, have to contend with slower speeds of 7 minutes download and 32 minutes upload.
Sadly, the user interface is solely in Chinese. So, if you need to use this service, invest in a translator or learn some Chinese!
China Telecom Cloud
China Telecom Cloud is a state-owned cloud services company, which is reportedly better than Baidu in terms of upload and download speeds. When tested within China, it takes only 3 minutes and 2 minutes to upload and download items, respectively.
On the other hand, the upload and download time outside china is 47 and 12 minutes respectively. Again, just like the other two Dropbox alternatives we have discussed, China Telecom does not offer an English UI. Even after launching in the Indian market as China Telecom India, the service is still offered in Chinese!
Final Words
The Chinese cloud storage environment is in our view, volatile. Marred with the government internet policy among other regulations, a cloud service could halt operations any time. This is why we advise that you be on the look-out for any changes, and act accordingly.
---
Dropbox Alternatives For Enterprise
As of 2014, 19% of EU enterprises used cloud computing mostly for hosting their email systems and storing files in electronic form. Some countries within the union, such as Denmark and Italy, showed that 30% of enterprises used cloud computing, a number that has since reportedly increased.
Now, while enterprises are increasingly using the cloud, are there great services for them? Well, yes and one of them is Dropbox enterprise, which offers advanced features for enterprises as opposed to small businesses and individuals. However, not all of us entirely prefer Dropbox for different reasons such as space.
So, what are the best Dropbox alternatives for enterprises? We tested several of them and narrowed them to 5 best options.
ShareFile
Citrix sharefile offers a holistic solution for businesses seeking remote workspaces, virtual desktops, mobility management and file sharing. One interesting feature we noted about sharefile is the ability to fragment your data into metadata.
The storage zones concept, for example, balances both performance and security, giving your IT department the ability to store and segment data to meet particular data sovereignty and compliance requirements.
Better still, the company gives data encryption keys to customers only, to minimize vulnerabilities.
Acronis Access Advanced
Acronis Access Advanced blends on-premise storage extension with remote/web control, promising high security for companies in regulated industries. The system consists of a browser-based management console and extensive mechanisms to add, manage and control permissions.
Sadly, Acronis does not offer a hybrid or cloud solutions at the moment. Consequently, you'll have to rely on on-premises services for your file sharing needs.
Egnyte
As much as  is a pure-play public cloud system, it is specifically designed to cater to the corporate market.
One of the major selling points for us, is that the system allows you to extend file-sharing to users both inside and outside the organization.
Better yet, Egnyte helps you manage identities of people who access files in your system. One of the ways to do this is by supporting any Security Assertion Markup Language (SAML).
All these features coupled up with a flexible user interface and strong set of encryption and security options make Egnyte a reliable EFSS. Despite this, Egnyte falls short of expectations in two main ways. First of all, it does not have 'app store' capability and offers limited admin console compared to on-premise services.
Syncplicity
Syncplicity is characterised by hybrid cloud capabilities, great user interface and top-notch file security. In case you are looking for an EFSS with hybrid cloud approach with no silos, which also connects EFSS with EMM and ECM, try using Syncplicity.
As much its developers strive to offer the best solution in the market, Syncplicity is yet to catch up with other vendors on Office365 integration, and the API is still evolving when it comes to mobile app extension. This, of course, would be a deal breaker if your business relied on Office365 for some of your document operations.
eFolder Anchor
eFolder  Anchor offers you a choice between on-premise and cloud storage, as well as flexible security options and a customizable user interface. Despite being in the market for just 3 years after acquiring Anchor box in 2013, eFolder Anchor, comes with business solutions like such as cloud finder, cloud file sync, continuity cloud and email security, among others. Additionally, all data is encrypted both while on transit and at rest, using 256-bit AES keys.
One interesting fact about eFolder Anchor is the fact that while other EFSS solutions sell directly to their customers, eFolder only works as a revenue-generation solution, which is sold through the company's channel of Value-Added Resellers (VARs) and Managed Service Providers (MSPs).
---
Services we excluded from this list
We had to boil down the list of services to meet the requirements of this article. If a service doesn't offer local file encryption before they are sent to the cloud we excluded them from the list which doesn't mean they are bad. In our cloud storage comparison you can find a full list providers. 
SugarSync
A good Dropbox alternative because it lets you sync any folder on your computer. But it lacks local encryption. They encrypt files in transit and at rest.
Copy
Copy is discontinued. 
Wuala
Wuala is discontinued. Sadly.
OneDrive
This is Microsoft's bet in the cloud. While you do have more granular access controls than Dropbox (such as read only) it's far from being secure
Googel Drive
Google Drive's strong suit is easy document collaboration. Zero-knowledge privacy is impossible for some of the features to work, like live document editing.
Box.com
Box is anenterprise cloud storage solution. They offer a free account yet it comes very restricted, thus, it's not worth mentioning as a real Dropbox alternative. 
Amazon Cloud Drive
Amazon Cloud Drive is encrypted at transit and at rest, no file syncing possible.
Cubby
Cubby brings interesting features to the mix, such as unlimited versioning, granular access controls, device wipe. Recently they added client-side encryption. So we will add it to this article soon. 
CloudMe
CloudMe is an interesting option because it's very flexible, you can use and install it even on your NAS. Yet, there is no client-side encryption available.
CX.com
CX.com has been rebranded to ampx2.com which enables resellers selland white label their own cloud storage solutions. 
Degoo
Degoo is a cloud backup service. No syncing available.
pCloud
pCloud's base plan does not come with client-side encryption. An add-on purchase called "Crypto" is necessary for $3,99/mo.
If your security requirements are not as high as to require zero-knowledge privacy and local encryption, those services are very good Dropbox alternatives for you to choose from.
How can we help you?
I'm looking for ...
and
More about
Most Visited News
How can we help you?
I'm looking for ...
and