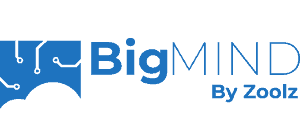 Visit

BigMIND Business
Backup unlimited devices
Backup by file type
Mobile backup
BigMIND Business Review
BigMIND Business, which comes from the Zoolz stable, is a feature-rich and affordable backup solution for businesses. It has more bells and whistles than most of its competitors, though its also notable for what it's lacking. Read our full BigMIND Business review for the details.
Welcome to our BigMIND Business review. You might be familiar with BigMIND Home, another product by Zoolz we reviewed that, like the name says, is a product for home users. If you're such a user and you're here by mistake, read our BigMIND Home review.
If you're in the right place but are strapped for time, here's the short of it. BigMIND Business is rich with features, including AI photo analysis, sharing and file storage. Additionally, its backup features include hybrid backup, unlimited backup of external devices and mobile backup, as well as backup from cloud storage services, Facebook and Instagram, among others.
Such a set of features, as you might have guessed, doesn't come without it's usual partner: a higher price. BigMIND Business isn't as cheap and doesn't offer a lot of storage space. Plus, it doesn't have telephone and chat support. The only support channel is email, and it takes a while to get a response. There's also no continuous backup, which is a useful feature, to say the least.
You don't have to wait long for your initial backup — or at least not as long as you do with some other services — because BigMIND Home's transfers are fast. That's thanks to the global Amazon network it uses: AWS.
If these drawbacks haven't put a dent in your interest in BigMIND Business, stick with us as we go into more detail below. Otherwise, consult our best business backup roundup for alternatives.
Strengths & Weaknesses
Strengths:
Backup unlimited devices
Backup by file type
Mobile backup
Hybrid backup
Cloud drive
Fast uploads
Multithreaded backup
Block-level backup
Sharing security
Advanced search
Private encryption
Photo recognition
Shareable backup
Weaknesses:
No continuous backup
Expensive
Support is slow to respond
No chat or telephone support
No Linux support
Alternatives for BigMIND Business
Features
BigMIND Business has a rich set of features. It's interesting because, unlike most backup services, it shares some of those features with the best cloud storage services. Before we get to them, though, we're going to take a look at the standard backup features.
BigMIND Business Standard Features
Those features help you recover your important business files in the event that one of your computers malfunctions (see our article about how long your hard drive will last for an estimate), gets damaged or someone steals it.
BigMIND Business can backup data from your Windows- and Mac-based computers, Microsoft SQL databases and Windows servers. With a single BigMIND Business subscription, you can backup unlimited computers, but the number of servers you can backup depends on your subscription plan. More about that in the next section.
That said, we'd like to see support for Linux servers and computers. Support for other databases, Hyper-V and VMware is missing, too. Acronis Backup supports all of those, so if you want that, read our Acronis Backup review. Otherwise, if you want Linux support, read our best online backup for Linux (it deals with home solutions, though).
On top of computer backup, you can backup as many external hard drives and NAS storage devices as you want (read our what is NAS guide to learn more). In fact, BigMIND's home version has made our best online backup for NAS roundup. BigMIND Business also lets you backup your Android and iOS smartphone and tablet devices.
BigMIND also enables you to perform hybrid backup using its Hybrid+ technology. It lets you save a copy of your data to a local drive in addition to the cloud. If you choose to do so, you will enjoy another layer of protection. That also helps you quickly restore files because it's faster to restore from a local device.
With hybrid backup, you also implement the 3-2-1 backup rule. You can read more the upsides of hybrid backup and how to set it up in our hybrid backup for SMBs guide.
Other standard backup features include a backup scheduler, unlimited versioning, indefinite deleted-file retention, role-based administration and reports. Continuous backup isn't available, though. We're going to talk more about these features below in the "ease of use" and "backup and restore" categories.
BigMIND Business Special Features
If you use cloud-storage services, BigMIND Business has that covered, too. You can backup data from storage services — such as Dropbox, Google Drive, One Drive and Box — to your BigMIND account. The first three are renowned names in the cloud storage industry, but if you're unfamiliar with the last service, read our Box review to learn more.
For alternative services that have this feature, read our best cloud-to-cloud management services comparison.
If your business has a media campaign involving Facebook and Instagram, you can also connect BigMIND to these accounts to save your personal photos and videos.
BigMIND Business also lets you share uploaded files with your co-workers and set up certain content control options. You can do that by sending a link via email or generating it so you can copy and paste it.
In both methods, you can enable password protection, download notifications, make the link expire on a certain date or make it view-only. That's a strong level of content protection and one that puts certain dedicated cloud-storage services to shame.
In a similar vein, BigMIND lets you upload files using its cloud-drive feature, but note that its cloud drive uses your backup space to store files.
If you work with photos, BigMIND has several features that are going to make that work easier. BigMIND analyzes your uploaded images and enables you to search through them based on camera type, resolution, location, date taken, dominant color and more. If that's not enough, you can also add your own data tags to organize your photos.
On top of that, BigMIND uses its photo detection feature to scan your images for different objects so you can search through them using phrases such as "cup," "friend," etc. It does the same with faces, so you can search for people.
If you have many scanned documents that you need to search through, you can use BigMIND's optical character recognition, or OCR for short. OCR converts documents into searchable data and extracts any text from JPEG and TIFF images. That enables you to search for files by content.
BigMIND lacks Linux support and continuous backup, and it can't backup servers other than Windows. Having those features is probably more important to you than BigMIND's extra features.
Other than that, BigMIND has a powerful set of features that will satisfy most business users. If you want to learn more about business backup, though, read our business backup library.
BigMIND Business Overview
| | |
| --- | --- |
| Backup Scheduler | |
| Continuous Backup | |
| Incremental Backup | |
| Image-Based Backup | |
| External Drive Backup | |
| NAS Backup | |
| Server Backup | |
| Hybrid Backup | |
| Mobile Device Backup | |
| Unlimited Backup | |
| Unlimited Devices | |
| Speed Throttling | |
| Block-Level File Copying | |
| Multithreaded Backup | |
| Courier Recovery Service | |
| Browser Access | |
| Mobile App Access | |
| Versioning | |
| Deleted File Retention | |
| Bare-Metal Restore | |
| Set User Roles | |
| Set Business Backup Rules | |
| Customizable Reporting | |
| Access User Backup | |
| Monitor Connected Devices | |
| Private Encryption | |
| At-Rest Encryption | |
| In-Transit Encryption | |
| Encryption Protocol | AES 256-bit |
| Two-Factor Authentication | |
| Hardened Data Centers | |
| Proxy Server Settings | |
| HIPPA Compliant | |
| 24/7 Support | |
| Live Chat Support | |
| Telephone Support | |
| Email Support | |
| User Forum | |
| Knowledgebase | |
| File Sharing | |
| Device Sync | |
| Free Trial | 15 |
Pricing
Before you decide to subscribe to BigMIND Business to protect your business, you can use its 15-day free trial to see if it warrants parting with your money. BigMIND Business offers three plans: Starter, Standard Premium and Smart Archive.
The first three plans offer hot cloud storage while the last offers only cold storage. If you use hot storage, your restore process starts automatically. It's what we refer to when we say "cloud backup." Cold storage, on the other hand, is cheaper and is suitable for data archiving. The drawback is that it takes three to 12 hours to start your restore process.
The Starter plan gets you 250GB of backup space, and lets you backup only one server and have 10 users. It's $15 per month, but you can choose to pay per year to get a discount. The plan also provides user and policy management features, along with basic auditing (you can preview the actions from the last 30 days).
The Standard plan adds unlimited network and external drives support to the list of features. Plus, you can backup 250GB of data, protect 10 servers and have 100 users. To enjoy that, you'll have to dish out $39 per month.
The Premium plan doesn't increase your backup space, but it raises the maximum number of servers to 50 and the number of users to 500. You also get access to a complete audit of your backup and eDiscovery, which lets you search your documents for words and phrases.
The Standard and Premium plans also let you increase your backup space, add SQL backup and mobile devices for backup. You can add more space in 100GB increments, up to 10TB. With the Standard plan, the price is $8 per increment, while the Premium plan charges $10.
Both plans also let you add up to 100 Microsoft SQL servers at $10 per server and up to 1,000 mobile devices for $1 per device.
The last plan, Smart Archive, supports the same number of servers and users, but provides 1TB of cold storage. Like we mentioned, cold storage is slow and works best for archiving files that you don't need to restore often. This plan will set you back $40 per month. If you need more space you, you can add 1TB for $40 per month, up to 10TB.
BigMIND offers a lot of features, but that makes it one of the more expensive business solutions on the market. Plus, it doesn't offer a lot of backup space, let alone unlimited backup.
If you want that, you should turn to CrashPlan for Small Business or Backblaze for Business. CrashPlan charges $10 per computer per month, while Backblaze charges $6 per computer per month. You can read more about their offers in our CrashPlan for Small Business review and Backblaze for Business review.
If you don't need unlimited backup and you're looking for a solution that's similar to BigMIND, consider IDrive for Business. Getting 2.5TB with BigMIND Business will set you back $2,039.90 per year, while the same amount of backup space with IDrive for Business will cost you $799.50 per year. If you'd like to learn more about IDrive, read our IDrive for Business review.
Overall, BiGMIND Business' value isn't great when you take into account just the backup space you get. Depending on your needs, BigMIND's extra features might make its prices more palatable, but that depends on whether you need those features.
Ease of Use
BigMIND's desktop client works on Windows and Mac. Its main window shows your backup status, time of the last backup, time until the next backup and how much backup space is in use. The prominent buttons at the bottom let you select data for backup, tweak the settings and initiate the restore process. Overall, it's easy and simple to use.
You can also initiate backup or restore from the menu button in the top-left corner. It also lets you search through your files or launch the BigMIND Business web client.
Its main view is the dashboard and, similar to the desktop client, it shows all the relevant information you need to get an overview of your entire business backup.
The top of the window shows the status of your connected devices. Below, you have various panes that show how much storage you've used, your backup and restore traffic, a client locator and an activity stream.
Plus, the search bar at the top lets you find your files by specifying a file name and a category, file size and date.
You can also use the "discover" option from the left menu to browse your files by category or device. The same menu lets you manage your users and servers, change policies, tweak settings, generate reports and audit your backup.
You can invite users via email, register them yourself or invite bulk numbers of users using a CSV file. Adding servers is also simple: You only have to click the "add server" button to generate a server token, after which you can download BIGMind.
Policies let you remotely select data for backup, manage settings and set privileges for your users. You can select which types of files you want to backup, enable hybrid backup, define privileges, set up a schedule and more.
The audit page shows the actions of all users, while the report page can generate a variety of reports, including billing, bandwidth usage, alerts and more.
Overall, the web client is attractive and straightforward. We especially like how clear and enticing the page is for adding users and servers. With some other services, it can feel constrained and look like something from 20 years ago.
You can also use the mobile client to upload data, including call logs, contacts, photos, messages, videos and other file types. Like the desktop client, it doesn't have continuous backup, but you can schedule backups to run when connected to WiFi, when charging, or at a specific time, day or battery level.
Plus, if you're running out of space, you can instruct the app to clear your phone of videos and images you've backed up.
The only gripe we have with it is how you select data for backup. When you enter the app, you see the "discover" feature but no button that adds data to backup. Rather, you have to tap the menu button in the top-left corner and enter "data selection." It's not a big deal, but it still detracts from the user experience.
On top of these features, the mobile app also lets you connect to social media apps, such as Facebook and Instagram, and backup the data you have on them. It can also connect to cloud storage services.
File Backup & Restoration
BigMIND Business requires you to select file types or specific files and folders you wish to backup. The former is called "smart selection" and enables you to tag office documents, financial files, documents and more.
The latter method requires you to go through your file system and manually select files and folders. We like that there are two methods, which adds flexibility.
The data-type selection method is convenient, but note that it selects every file of the chosen type. That might become a problem because BigMIND doesn't provide unlimited backup space.
To prevent that, you can add a file filter. It enables you to backup only files and folders on a specified path, include or exclude files by extension or expression, and exclude files larger than a certain size or older than a certain date.
If that doesn't cut it, you can add an auto-exclude rule. Once you are finished with your selection, you can set up your backup to run on a schedule.
By default, backup will run every two hours. You can make it run as often as every five minutes, or as seldom as 24 hours. If you want to be more specific, you can set a schedule. With it, you can specify which days the backup will be able to run, along with its start and end times.
There's no continuous backup, and backing up every five minutes is the closest you get to it. That's a major drawback because continuous backup starts the backup process as soon as you change or add new files to your backup plan. That said, we like how simple and easy it is to set up your backup plan.
To start the restore process, you need to click the big "restore" button in the main window. After that, a new window will pop up, which gives you the option to select what you want to restore. You can even restore from a different account.
Anyway, once you select your files and folders, hit the "next" button. The next window lets you tweak restore options. You can restore files to their original or new location, enable multithreaded download for faster restore, specify a hybrid-plus location, restore files from a date range and manage options to replace existing files.
Once you hit "next," the backup process will start. It's straightforward and has all the necessary options, so we don't have any gripe with it. Besides the mentioned lack of continuous backup, we find that BigMIND Business is competent when it comes to backing up and restoring your files.
Speed
Initial backups can take a long time. How long depends on factors such as your distance to BigMIND's servers, your bandwidth and your ISP. You might be looking at days, weeks or more of backup time. However, that shouldn't be the case with BigMIND Business.
That's because BigMIND relies on AWS Global Infrastructure, which has data centers spread around the globe. Thanks to that, the closest server shouldn't be far from you. If you reside in the UK or Europe, your data will be placed in one of the five Europe regions.
It works the same for users from Australia and New Zealand with the Asia Pacific region. Meanwhile, the data for global and U.S. clients is placed in one of the seven regions in North America. That's where our data was placed, too. That said, if you want to transfer your data to another region, you can contact BigMIND to facilitate that.
We tested how BigMIND's transfers work by performing backup and restore tests using our 1GB zipped test folder. We ran our tests from Moscow, Russia, via a WiFi network with an upload speed of 36.99 Mbps and a download speed of 29.39 Mbps. Here are our results:
| | First attempt: | Second attempt: | Average: |
| --- | --- | --- | --- |
| Upload time | 00:08:22 | 00:05:48 | 00:07:05 |
| Download time | 00:15:46 | 00:17:12 | 00:16:29 |
With our bandwidth, we should expect to backup a 1GB folder in about three minutes and 52 seconds, while we should restore it in around four minutes and 52 seconds. That's theoretical and without any added overhead.
That said, the backup process does have an overhead in terms of encryption and other processes, which tend to slow it down. When you add the fact that our data was in the U.S., the results are good.
Plus, note that BigMIND was uploading in its "smart" mode, where the connection is balanced so as to not interfere with your work. However, you can switch the mode to "turbo" for a speed increase. You can also enable multithreaded backup to further increase your speed.
Backups after the initial ones will also run faster thanks to the block-level file copying algorithm, which speeds them up by transferring only the changed portions of the files.
That was for the backup process. However, the download process took four times as long as we would expect, and that's without any processes that run during backup. Even with that in mind, though, BigMIND is much faster than, say, Carbonite Safe Backup Pro, which took more than an hour to download our file.
Security
BigMIND Business uses AES 256-bit encryption and the SSL protocol to protect files in transit. You have to enable SSL yourself, though, by going to the "connection" tab in the settings and selecting the "use SSL" checkbox. SSL — and the authentication of BigMIND Home's front-end servers through public certificates — helps prevent man-in-the-middle attacks.
Once your files reach BigMIND's servers, AES 256-bit encryption scrambles them. BigMIND Business manages your encryption key by default. That means that it can potentially decrypt your files, if it wants.
On top of that, there's no way to enable private, end-to-end encryption, which would let you manage your encryption key (learn more about it in our what is zero-knowledge in the cloud explanation).
BigMIND Business stores all your files on many devices across multiple facilities to ensure that they are protected from hardware failure and safe from any disaster. That's similar to a RAID setup. Data centers are reviewed at least once per year for sufficient security controls.
Another useful feature that BigMIND Business provides is two-factor authentication. It protects your account by requiring a code in addition to your credentials to log in. It ensures that malicious individuals who managed to steal your password won't be able to access your account.
To use two-factor authentication, you need to enable it from the account settings in the BIGMind client. Even with two-factor authentication enabled, though, we recommend that you create a strong password to avoid password fails.
Generally, BigMIND checks all the security checkboxes that we have, so you can be sure your files will be safe.
Privacy
BigMIND Business provides private encryption, but it only ensures the privacy of the business data you backup. The privacy policy handles the personal data that you supply to Genie9, the parent company of Zoolz.
Genie9's headquarters are in London, UK. The UK still adheres to the General Data Protection Regulation, which protects online data privacy. It's still up in the air what the effects of Brexit will be, though.
The UK privacy laws are stronger than in the U.S., but BigMIND Home uses the AWS Global Infrastructure, which has many of its servers in the U.S. That puts the data under U.S. laws, which aren't among the best cloud privacy laws, so we checked the privacy policy for anything suspicious.
What Genie9 Collects
Registration with Genie9 requires you to provide information that may include company name, industry, number of employees, phone number, your title, city, state, country, zip code, a username and a confirmed email address.
Unsurprisingly, you also provide file-system information, including names of files and directories. Genie9 may also store your IP address when you submit that information. You can also allow the company to collect preference and demographic information from you.
How Genie9 Uses Collected Data
The policy says that the collected information is used for running and improving its services and providing support. You may also get advertisements for products, promotions and events. That said, Genie9 won't give or sell users' personal information to third parties.
However, Genie9 may need to give users' personal information to third parties to deliver specific services to the user. Third parties will be required to respect the U.S.-EU Safe Harbor Privacy Principles or certify they follow privacy protection equal to Genie9's.
Users can opt out of having their personal information transferred to such third parties. Plus, if you find that you're not satisfied with how Genie9 handles your business information, you can contact the company to remove your information and cancel the account. You can do that by logging in to your account, as well.
Another thing to note is that the policy says Genie9 "will not view the files that you backup." However, metadata — such as file extensions and sizes — are visible to technical support.
Overall, we found nothing in the policy that gave us pause. That's good, considering you don't have private encryption. Plus, Genie9 adheres to the GDPR. That a decent set of protection methods to protect your privacy, but it would be much better if it included private encryption.
Support
The fastest way to get technical support is to enter BigMIND's help center, which has several categories that contain articles with answers the most common issues. To help you find the answer you need, you can use the search bar.
Articles themselves are well written and easy to follow thanks to screenshots and numbered steps. Some also have videos to help you along.
If that doesn't help, you can contact technical support via the request form. A chat support agent informed us that technical support aims to operate 20 hours per day, every day of the week. We tested that by submitting a question on a Friday morning and got our answer two days later. Not a great result by any stretch of the imagination.
Note that the mentioned chat agent is a sales representative, so you can't rely on chat support for your technical issues. On top of that, phone support is missing. These are major misses, considering that both forms of support are expected for business users who might lose money if they don't get their issues fixed on time.
The Verdict
Without a doubt, BigMIND Business is a strong service. It has many features, including some that aren't standard for backup services. That includes being able to share files, store files directly in the cloud, search for photos by various criteria and make use of AI photo analysis. Plus, its standard features include unlimited external devices and hybrid backup.
That said, its downsides include paying more for limited backup space, its lack of continuous backup and its limited support. If you think that you're not going to have any issues or that your use case is simple, limited support might not be a serious drawback.
However, if you're put off, consult our business backup reviews for an alternative service. And also check out the best online backup services for non-business related options.
What do you think of BigMIND Business? Have you used it and have anything to share? Let us know in the comments below. Thank you for reading.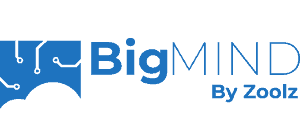 Visit

BigMIND Business