Best Free Password Managers for 2022: Bargain-Bin Bodyguards
A password manager is a hugely useful tool to remember and keep track of all your login credentials without resorting to reusing the same password over and over again. Keep reading this list to find the best free password managers.
When it comes to online security, there are few tools more essential than a password manager. In this guide to the best free password manager, we're going to help you ditch storing your passwords in your browser.
In addition to password managers making your browsing experience more secure by allowing you to use long, randomly generated passwords, they also make the browsing experience easier. With autofill, filtering and support for custom entries, password managers are a one-stop shop for your personal data.
We have five picks from our best password manager guide that will secure your logins with the best in encryption and offer some additional features in the process, all for the price of zero.
Key Takeaways:
Bitwarden has usurped LastPass' throne as the best free password manager on the market.
Only Bitwarden and KeePass offer true multi-device sync for free, while others limit you to either a single device or device type.
LastPass is still a decent option for users who don't need cross-platform sync.
If you'd like to skip ahead and just go for our top pick immediately, then sign up for a free plan with Bitwarden. It's one of only two services that offer true multi-device sync on its free plan, and it's also open-source, which is a nice extra if you're skeptical of trusting anyone with your passwords.
If you're willing to pay a little, then 1Password is the best of the bunch. That said, there are plenty of alternatives like Dashlane, Bitwarden and LastPass.

Security is fairly even across the board among all the best password managers, with most offering zero-knowledge encryption. That said, Dashlane packs a bunch of extra security tools that make it stand out.
What Makes the Best Free Password Manager?
The most obvious criterion for this list is that the password manager does, in fact, offer a free plan. Beyond that basic requirement, though, there's a lot of variation in what each service offers for free, with features like multi-device sync often locked behind a paid subscription.
Bitwarden easily takes first place due to its inclusion of multi-device sync on its free plan, while KeePass follows close behind it for the same reason, though with much worse usability. LastPass used to be our number one pick, but now it takes third place due to an update that limits free users to one device type (either desktops or mobile devices).
Rounding out our top five are two services created by VPN providers: NordPass and RememBear. Both are solid password managers but lack the ability to connect more than a single device on their free plans.
The 5 Best Free Password Managers
Now that we've covered the criteria and given you a quick preview of our ranking, let's delve into the details and see why we've picked these five services as our top options. As always, we won't cover everything about each service here, so make sure to check out our full password manager reviews if you really want all the details.
With the recent update to LastPass' free plan, Bitwarden has finally managed to dethrone the old champion for the top spot on this list. It's an open-source, free password manager that's shockingly easy to use. Although it lacks some of the conveniences of more commercial password managers, Bitwarden puts other open-source tools to shame.
Without spending any money, Bitwarden offers multi-device sync, unlimited storage and two-factor authentication options (it's one of our best password manager for iOS picks). There's also a Premium plan, though as we pointed out in our Bitwarden review, it feels like a "support the developers" plan more than anything else.
That said, the Premium plan is cheap at $10 per year, adding priority customer support, 1GB of file storage, additional 2FA options and a password health report.
There are multiuser plans, as well, including a family and business plan. The Enterprise plan, which is Bitwarden's business-focused plan, made our list of the best password managers for small business. It's a bit cheaper than other business password managers, such as Zoho Vault and comes with advanced features like Microsoft Active Directory integration.
Surprisingly Open Source
Most open-source tools are difficult to use (we'll get to one such example next). Thankfully, that's not the case with Bitwarden. It's a secure password manager, fit with a public audit by Cure53, a zero-knowledge model and publicly available source code on GitHub. Although it sounds like the familiar tale of other open-source software, Bitwarden feels like a commercial product.
The interface is clean, with Bitwarden offering a flexible UI fit with multiple themes. Although it's not as customizable as 1Password, Bitwarden feels more robust than some other paid password managers (read our Steganos password manager review for an example). If you're on the fence, there's no reason not to take Bitwarden out for a test drive.
KeePass is the worse side of the open-source coin. Although it's robust in terms of features, especially for a free password manager, KeePass is behind the curve in terms of usability. Still, as long as you don't mind getting your hands dirty, it offers a lot of functionality for no coin, including multi-device sync.
Unlike all the other entries on this list, KeePass is free, and free alone. You can support the development team with donations through PayPal or wire transfer, or commit to a monthly contribution through Flattr. There is no premium option, though. You get everything with the free plan.
"Everything," in this case, means everything. KeePass is a highly flexible password manager, offering multiple choices when it comes to how you store your passwords, both in terms of location and security. In many ways, it feels like encryption software, allowing you to customize how you authenticate, secure and manage your logins.
The Trade-Off
More options usually means worse usability, and that's unfortunately the case with KeePass. The desktop application is a chore to get around, with a dated user interface and an overabundance of options. Techies shouldn't have a tough time working their way around, but newcomers will likely find KeePass' options too overwhelming.
LastPass has long reigned as the premier free password manager out there, but some recent changes to its free version have significantly impacted its utility. Although it still technically supports multi-device sync for free users, this is now limited to one device type per account. Meaning you can use it with either your desktop machines or your mobile devices, but not both.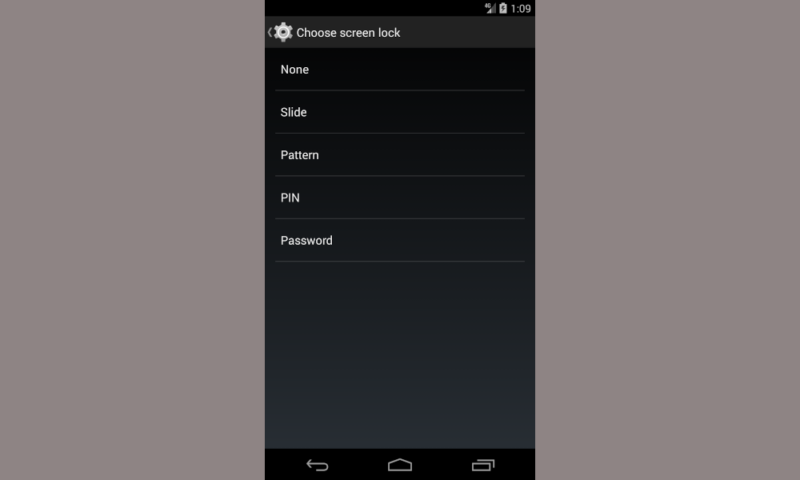 That said, it's still an all-around excellent password manager, and if you don't need cross-platform password sync, it's still the best on the market.
LastPass is a commercial product, fit with the features and usability you'd expect from any paid tool. That includes excellent autofill, a security challenge and a wonderful browser interface. It also comes with a decent password generator.
LastPass is sound when it comes to security, too. Although the tool suffered a hack in 2015, LastPass' zero-knowledge model protected users' data. The cyberattackers made off with user metadata like email addresses, password reminders and authentication hashes, but none of the actual user data.
As a popular, free password manager, LastPass has been the target of some controversy dating back to the 2015 hack. However, from our testing, LastPass can go toe-to-toe with any other password manager when it comes to securing your data.
Upgrading to LastPass Premium
Although LastPass' free plan is great, it's missing some features compared to the paid option. The $3 per month subscription adds priority technical support and one-to-many sharing. The free plan, on the other hand, is restricted to one-to-one sharing, meaning you can only share a password with one other user.
More importantly, the Premium plan comes with a desktop application autofill. Although LastPass doesn't have a local application — the tool is reserved for your browser — paying subscribers can download "LastPass for applications." This tool allows you to autofill passwords for local applications like you can in your browser.
LastPass has some other membership options, too, including a family plan worthy of our best password manager for families guide. You can learn more about those options in our full LastPass review. If you'd rather spend some hands-on time with it, you can sign up for an account, as well.
NordPass is a password manager from the virtual private network giant NordVPN (read our NordVPN review). Although the paid option is where NordPass comes into its own, the free version isn't too bad. It includes all the core features of the service, including autofill and autosave, but only for a single device.
Multi-device sync and password sharing aren't available with the free version, and although that's disappointing, NordPass is still one of the best free password managers around. It's built around ease of use, much like NordLocker. The interface is streamlined, as is the browser application, and getting set up is a breeze thanks to NordPass' vast import support.
In addition to passwords, NordPass supports notes and credit card storage, but nothing else. The damper is multi-device sync. An upgrade to the Premium plan is necessary if you want to access your logins across devices.
Thankfully, the Premium price isn't too high. NordPass costs less than $2 per month if you purchase the longest duration, offering syncing with up to six devices and password sharing.
NordPass Security
As for security, NordPass is sound. Everything is locked behind your master password, which even NordPass doesn't know. Instead, encryption happens locally with XChaCha20, meaning NordPass never sees your passwords in a decrypted form.
It also doesn't have the key necessary to decrypt your files, so if a hacker were to make off with the database, none of your logins would be compromised.
You can learn more about NordPass' security structure and other features in our NordPass review, or give it a shot yourself.
Rounding out our list is RememBear, another VPN-turned-password manager, like NordPass (read our TunnelBear review for more on that). It's restricted in the same way, hiding multi-device sync behind a surprisingly expensive paywall. That said, RememBear offers unlimited password storage for a single device, putting it ahead of options like McAfee True Key.
Usability is the name of the game when it comes to RememBear. Like NordPass, it can store logins, notes and credit card information, all of which are given their own section in the left-side menu. Getting around the application is dead simple, with a few options for sorting your entries and a search bar.
There's also an achievements system in place that rewards you for taking advantage of RememBear's various functions. Those include installing the browser extension, attaching a secure note, adding a credit card and tweeting about RememBear. Completing any five of the achievements will get you $6 off a Premium membership.
An Unbearable Price
Unfortunately, you'll need that discount. RememBear is one of the most expensive password managers around, with the monthly plan clocking in at $6 per month. Upgrading to the Premium plan has its perks, however, including multi-device sync and priority customer service.
Although RememBear has some obvious problems compared to LastPass and Bitwarden, it's still a competent free password manager. You can learn more about it in our RememBear review or sign up for a free plan to take it for a spin.
Choosing the Best Free Password Managers
Now that we've looked at our picks, we want to offer a peek behind the curtain into how we made them. For free password management, one key feature stands above the rest: multi-device sync. The password management tools that offer this functionality shot to the top of the list (our first three picks showcase that).
There's a little more to it than that, though. Some password managers that are excellent in a paid capacity fall flat when it comes to their free version. For example, Dashlane might be the best password manager around, but its free plan is restricted to 50 entries and doesn't come with multi-device sync.
Outside of functionality, our main concern when creating this list was security. In suggesting free password managers, our goal is to get you, the reader, to ditch your browser's built-in password manager, most of which are filled with security vulnerabilities.
The choices above operate with the best in encryption and a zero-knowledge model, meaning even if your passwords were stolen, the hacker wouldn't be able to decrypt them.
Everything else was secondary to functionality and security, though we still considered ease of use, features and upgradability when ordering the list. No matter which of the options you choose, you'll be able to keep your logins secure, with some tools allowing you to sync across devices.
Are Free Password Managers Safe?
You should be careful trusting any piece of software with your passwords, especially those claiming to cost nothing. As it's said, nothing is ever truly free, so if it seems too good to be true, it probably is. Thankfully, there are a handful of trustworthy free password managers, including LastPass, Bitwarden and KeePass.
If you find a password manager claiming to be free not mentioned in this guide, be sure to ask yourself how that tool makes money. In most cases, free password managers are offered on a trial basis, serving as an advertisement for a more robust paid plan. However, there are exceptions with tools like KeePass, which accept donations.
Outside of that, it's best not to trust a password manager that bears a "free" moniker. If there's a free plan with no option to donate or upgrade, the company behind it is likely selling your information or skimming passwords for profit. Fret not, however. If you create strong passwords and stick with the options above, you'll be fine.
Final Thoughts
When it comes to free password managers, Bitwarden is the clear winner. Out of our five picks, only Bitwarden and KeePass offer true multi-device sync for free. Bitwarden also knocks it out of the park in terms of security and transparency. If you don't care much about presentation, then KeePass is a solid alternative.
LastPass still holds its own at third place though, despite the recent changes to its free plan. Mobile-only users in particular are well-served by LastPass, and the overall package is worth paying the small monthly fee.
What free password manager are you using? Let us know in the comments below and, as always, thanks for reading. Be sure to check our password manager archives for similar articles and guides.