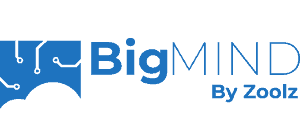 Visit

BigMIND Home
Easy to use
Good photo management
Links to third-party services
BigMIND Home (by Zoolz) Review
BigMIND Home is an online backup service offered by Zoolz that provides some interesting features that you don't often see. Unfortunately, it's expensive and lacks private encryption. Keep reading our BigMIND Home review to learn everything you need to know about the service.
Besides offering you a great deal of control over the backup process, BigMIND Home boasts an easy-to-use interface and excellent customer support. It also has some novel features, including photo facial recognition powered by artificial intelligence and the ability to link services such as Facebook and Google Drive.
Key Takeaways:
BigMIND Home comes with a good selection of features.
It's easy to use BigMIND to back up and recover your files.
The lack of private encryption is bad for the privacy and security of your data.
BigMIND Home is more expensive than most other cloud services.
Unfortunately, this all comes at a hefty price, as BigMIND's plans are all quite expensive, considering what you get. Furthermore, the lack of private encryption severely impacts security and privacy. If these are top concerns, be sure to check out our list of the best online backup services to explore some great alternatives.
10/13/2021 Facts checked

Cloudwards.net updated this article to add new images and reflect changes to Zoolz BigMIND Home.
BigMIND is the name of two cloud backup solutions offered by Zoolz — BigMIND Home and BigMIND Business — intended for personal and professional use, respectively.

Zoolz is a data storage company that offers a variety of different cloud storage solutions, like backup and sync services.

Cold storage allows you to store huge amounts of data indefinitely, though with some limitations placed on your access to said data. This is opposed to "hot storage," where you can access your files instantly on demand but usually at a higher price per byte.
Alternatives for BigMIND Home (by Zoolz)
Strengths & Weaknesses
Pros:
Easy to use
Good photo management
Links to third-party services
Stream video via storage
Mobile backup
Backup unlimited external drives 
Cons:
Expensive
No private encryption
Limited devices
Limited storage space
Inflexible mobile backup
No image-based backup
No courier recovery service
Features
BigMIND Home packs a decent number of features, even if some of the things we'd like to see are missing. Besides standard online backup capabilities, BigMIND Home also includes some less common functionality, including powerful photo management tools powered by AI and some integration with third-party cloud services.
In terms of the backup features themselves, BigMIND Home supports both hybrid and mobile backups. Unfortunately, there's no image-based backup (something you get with IDrive, for example), which means there's no way to clone your entire system. Furthermore, there's no server backup or courier recovery service, as these are restricted to BigMIND Business.
When it comes to its versioning policy — meaning the retention of changed and deleted files — BigMIND Home does all right. It keeps deleted files forever, but you can restore only the last 10 file versions. This is great, but not as good as the more robust versioning of services like SpiderOak ONE (read our SpiderOak ONE review).
BigMIND's Integration With Cloud Storage Services
Zoolz BigMIND Home also features impressive integration with other services. You can link a cloud storage provider, like Dropbox or Google Drive (read our Dropbox review and Google Drive review), to create an extra level of redundancy for the files stored there. You can also link social media accounts, such as Facebook and Instagram, on your smartphone.
BigMIND Streaming Videos and Photo Management
As there's no private encryption, you can stream content directly from your BigMIND account. However, this is limited to standard definition unless you have the Family Plus plan.
There's also an AI-powered photo management tool, which — if it worked — would be a great tool for organizing your photos that few online backup services provide. However, we attempted to upload several photos of people, and BigMIND failed to identify most of the faces.
The object recognition feature seems to work a bit better, and you can select from a list of categories to search for things such as "text" or "electronics," which will prompt BigMIND to show you the photos containing one of these objects.
BigMIND Home Features Overview
| | |
| --- | --- |
| Backup Scheduler | |
| Continuous Backup | |
| Incremental Backup | |
| Image-Based Backup | |
| External Drive Backup | |
| NAS Backup | |
| Server Backup | |
| Hybrid Backup | |
| Mobile Device Backup | |
| Unlimited Backup | |
| Unlimited Devices | |
| Speed Throttling | |
| Block-Level File Copying | |
| Multithreaded Backup | |
| Courier Recovery Service | |
| Browser Access | |
| Mobile App Access | |
| Versioning | |
| Deleted File Retention | |
| Private Encryption | |
| At-Rest Encryption | |
| In-Transit Encryption | |
| Encryption Protocol | AES 256-bit |
| Two-Factor Authentication | |
| Hardened Data Centers | |
| Proxy Server Settings | |
| HIPPA Compliant | |
| 24/7 Support | |
| Live Chat Support | |
| Telephone Support | |
| Email Support | |
| User Forum | |
| Knowledgebase | |
| File Sharing | |
| Device Sync | |
| Free Trial | 14 |
Pricing
Zoolz BigMIND Home has a selection of personal plans, with each offering different features, support levels and number of devices. More expensive plans will also give you more storage, but in terms of space, other online backup services give you a bigger bang for your buck.
In order to get any of these plans, you'll need to email Zoolz to get a free account, which you can then upgrade. This free plan will get you 1GB of storage for one user spread across three computers, two mobile devices and one external drive.
BigMIND Home Pricing Plans
For $35.88 per year, you can increase your plan to 100GB of storage and get an extra device — increasing the limit to three mobile devices — with the Personal plan. You'll also get unlimited external drives and access to the standard support on all paid plans.
Second is the Family plan, which will give you 500GB of space, three users, six mobile devices and nine computers. However, if that's not enough, the Family Plus plan gets you 1TB of storage for five users, 15 computers and unlimited mobile devices for $12.99 per month or $155.88 per year. You'll also get access to a few extra benefits, like premium support.
Bear in mind that both the Personal and Family plans require you to pay for an entire year, whereas the Family Plus plan can be billed monthly. There's no trial available, which is a shame because the 1GB offered by the free plan might not be enough to adequately test out the service.
All in all, this adds up to a pretty expensive service that doesn't offer you a whole lot of space, considering how much you're paying. For more — or even unlimited — storage, you'd be better off with one of the best unlimited online backup services, such as Backblaze (read our Backblaze review), which offers all the space you could ever need for much less than BigMIND Home will cost you.
Ease of Use
BigMIND Home features a very well-designed user interface that is easy to understand and use, like its cousin Zoolz Home. Although the mobile app leaves a bit to be desired, both the desktop client and web dashboard are excellent and easy to grasp.
Once you download the desktop client, you're immediately asked to select files for backup. You can do this through the "smart selection," which is split into categories like music, desktop or financial files. For these categories, BigMIND Home scans relevant folders — such as "my pictures" — to find these files.
If you'd rather make a manual backup, you can switch over to the "my computer" tab, where you'll see your drive and can select exactly which files and folders you want to protect. Once you've chosen your files, you'll be asked to set your schedule and other backup settings.
BigMIND's Dashboard
The main panel of the desktop app tells you most of what you need to know. Your protection level is on top, and farther down you'll see information about your next scheduled backup, your most recent upload and how much storage you have left.
Along the bottom of the window are three buttons: "data selection," "settings" and "restore." The first brings up the window for selecting files to back up and the "restore" button is for file restoration, so you can start getting your personal data back. Finally, the "settings" menu is where most of the meat of the client is located.
Backup Settings
The "schedule" menu will let you set up either an interval backup or a daily backup, but not a continuous backup. To set limits on the priority of your backup traffic and when the backup should pause — such as when you're in presentation mode — you can use the "resource optimization" and "connection" menus.
The "hybrid+" section is where you can enable hybrid backups. This means that whenever you back up to the cloud, BigMIND Home will also save a copy to a local storage device.
In the "advanced settings" menu, you can decide which file types BigMIND Home will utilize its VSS protocol — which allows it to back up files that are in use — and block-level algorithm, which you can read about in our article on block-level file copying.
The "mobile apps" section of the settings isn't very interesting, as all it does is give you a link to the download page for BigMIND's iOS and Android applications.
Finally, the last settings category — "preferences" — opens up a separate window with two tabs. The first lets you backup hidden files and modify the exclusion list. The second tab — labeled "general" — lets you enable advanced logging and change where BigMIND Home stores your files before uploading them.
BigMIND Web Client and Mobile Apps
Alongside the desktop client is the browser-based dashboard. When you open this up, you'll see a lot of useful information about your account, including which devices are protected, your account information and graphs detailing what kinds of files you have stored and your upload traffic.
There are also a few extra tabs on the side, which will give you access to additional information and settings to help control your backups. You can even look through your files in the "discover" tab.
Unfortunately, the mobile app isn't too impressive. You can use it to back up your mobile devices, but you have to upload an entire category (such as photos or contacts) rather than individual files.
That said, you can use the mobile app to manage your backed-up data, change account settings, make use of the AI photo features and stream video files saved to your cloud storage. It will even give you more storage for free and has an additional 16GB plan for $0.99 a month.
File Backup & Restoration
Although BigMIND Home lacks certain backup features — such as disk-imaging and server backups — it still performs well in this category. You have a great deal of control over the backup process and BigMIND provides a ton of information about your backup.
When setting up your backup schedule, you can have it perform a new upload at a specific interval, from every five minutes to every 24 hours. However, if backing up every day seems like overkill, you can instead choose a specific day of the week to run your backups.
You can also set up filters to limit a file based on its location, file size, file type or age. This can help you avoid accidentally uploading huge files or something you haven't used in years.
While a backup is in progress, you receive plenty of information about how it's doing. The client tells you what files are currently being uploaded, as well as how much data and how many files have already been backed up.
Smart & Turbo Uploads
For your uploads, you can switch between "turbo" and "smart" mode. "Turbo" mode gives the client maximum priority for your network connection and processor, whereas "smart" mode uses computer resources more sparingly.
You can also enable multithreading and throttling in the settings, or set up the block-level file transfer. These will help you control the impact the backup has on your computer.
Restoring a file is straightforward, as all you have to do is click the "restore" button in the main panel of the client. When you do, a new window will open, where you can select your data from a dropdown list. You can then choose where to save it and begin restoring files.
Speed
Speed is a crucial element of a good cloud backup service, especially for your initial backup, which can often take a very long time. Luckily, BigMIND does quite well in this category.
To test BigMIND's upload and download speeds, we backed up and restored a 1GB folder filled with various file types. We used a connection with a download speed of 30 Mbps and an upload speed of 7 Mbps, and enabled multithreading and "turbo" mode for all tests.
| | First Attempt: | Second Attempt: | Average: |
| --- | --- | --- | --- |
| Upload Time | 20:55 | 21:11 | 21:03 |
| Download Time | 5:55 | 5:21 | 5:38 |
As you can see, these results aren't bad at all, with fast download and upload speeds. It's worth noting that we performed our test from the U.K., connecting to a data center in the eastern U.S. If you're located farther from BigMIND's data centers, your results may vary.
Security
Whenever you upload a file to a cloud storage or online backup service, it's important to be confident that it's secure from outside access or accidental loss. Zoolz BigMIND's security is decent, featuring great (though not entirely private) encryption and solid data center security.
All your backed-up data is protected using AES 256-bit encryption, with SSL/TLS encryption when it's in-transit to protect you from man-in-the-middle attacks. This is pretty much the best encryption you can ask for with your backup, as we explain in our description of encryption.
Unfortunately, there's no way to create your own private key, which means that Zoolz has the power to decrypt any file or folder that it wishes. This is a big concern not just for security, but privacy as well, which we'll touch on in the next section.
For its data centers, Zoolz BigMIND — like many other cloud backup services — rents server space in Amazon Web Services (AWS) data centers. This means there's excellent physical security and your cloud backups are spread across several data centers — similar to a RAID setup — to protect against accidental loss, such as a natural disaster or fire.
Finally, BigMIND also lets you set up two-factor authentication through third parties like Google Authenticator. This is an extra layer of security against hackers or other cybercriminals, as they'll need your phone to get in.
Privacy
As with security, BigMIND's privacy is decent, but it has some serious flaws. Zoolz is compliant with both HIPAA and GDPR, as well as a host of other privacy regulations. However, the company is headquartered in London, and most of its data centers are located in the U.S.
This is problematic because the U.S. has some of the worst online privacy laws out there, with notable and infamous examples including the Patriot Act and covert programs like PRISM. The U.K. isn't much better, with the Snoopers' Charter being one of its more intrusive pieces of surveillance legislation.
With a private encryption key, protection from governments is easy. Without one, the U.S. courts could strong-arm Zoolz into handing over your data, and you probably wouldn't even find out that it happened.
Furthermore, BigMIND stores a bit of information on both you and your files, including your name, address, email and certain file metadata, such as file sizes, used storage capacity and file names.
This isn't uncommon, but it still leaves the door open to this information being requested by the authorities. Other than that, though, Zoolz claims to never sell your information to anyone, and states that it will only share the information internally or with trusted partners that help it provide its service.
Customer Support
Despite not offering phone support, Zoolz provides excellent customer service for its users, including an email form, online chat and an extensive help center in the form of a wiki page.
If you have a problem with Zoolz BigMIND, you can start out by doing a search on the wiki page, which includes the most common problems and instructions on how to fix them. If you can't find what you're looking for there, you'll have to send an email request or contact the chat support.
When submitting an email request, you're asked to provide quite a bit of information, including what Zoolz product you're using and which subscription you have. The latter is especially important if you're a Family Plus member, as you'll receive priority support.
To test the responsiveness of Zoolz's email support, we sent a request and received the initial response in just over 24 hours. This was without "premium support," so if you opt for the Family Plus subscription, you can expect an even faster response time.
Although email support can help you with any issue, the chat is a bit more limited. Its primary purpose is for sales, but it can also assist with minor technical issues. For more complex concerns, you'll likely end up with the email support team anyway.
The Verdict
With that, we've reached the end of our review of Zoolz BigMIND Home. Although it's an easy-to-use service packed with interesting functionality, it falls short in both security and privacy, mostly due to the lack of private encryption.
The high price per year is another concern, especially considering the limited online storage you get with your account. If getting the biggest bang for your buck is important to you, you'll probably want to consider other services with a lower price. However, Big MIND Home could be for you if your pockets are deep enough and you don't care about security (which you should).
What did you think of our review of Zoolz BigMIND Home? Do you agree that the lack of private encryption and relatively high price per year is an issue? Are these problems an acceptable trade off for the novel and interesting features included in the product? Let us know in the comments below. Thank you for reading.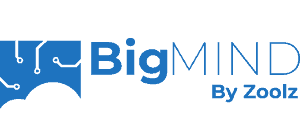 Visit

BigMIND Home