Sync.com vs Dropbox: What's the Best Choice in 2017
Sync.com
Ideal for: people looking for better security with end-to-end encryption.
Sync.com is one of the newer services in the cloud storage industry. Based in Canada, they are exceptionally good at protecting people's privacy with end-to-end encryption, while also maintaining ease-of-use and good performance.
Visit www.sync.com
Dropbox
Ideal for: Users looking for a well-established cloud syncing service.
Dropbox, based in the US, impressed us with fast synchronization, even of very large files through delta sync. Their mobile apps are top-notch and sync files effortlessly between devices, however, Dropbox still lacks critical security features.
Visit www.dropbox.com
Who Can Win This battle?
Browse our battle categories
It has been stiff competition out there for cloud service providers, ever since individuals and businesses alike have realized the impact a cloud environment could make in terms of:
Online file storage
Backups
Syncing
Collaboration
Security
Some cloud providers, including Dropbox, have had it easy thus far, by being in the business for such a long time.
Of course, it helps that Dropbox also offers reliability, with regard to several basic cloud features and people tend to go for familiar tools when they are unsure.
According to a report, Dropbox has around 500 million users, and approximately 1.2 billion files get uploaded on a daily basis.
But, is Dropbox really one of the best cloud providers in terms of the features they offer, or are there any new competitors emerging, which can offer a better cloud experience? 
To answer this question and help you make an informed selection, we've pitted Dropbox against Sync.com, which is a relatively new cloud service provider.
In fact, this new cloud company claims to be a secure alternative to Dropbox, with end-to-end encryption, advanced sharing and permission control. 
So, we thought it would be great to compare the features of Dropbox against those of Sync, to see if it's worth making a change. 
Company  Profiles
Sync.com
Sync.com is a new entrant to the cloud storage market, having been founded by Thomas Savundra, Darius Antia, and Suhan Shan in 2011. The same team that had previously kick started one of the largest web hosting companies, in the form of Netfirms. 
They realized that most cloud service providers, that offered these same kind of services, allow you to store data on their servers.
But, they also have access to these servers and the contents of files stored on them.
Yet, according to this team, security and privacy in the cloud is of the utmost importance, which eventually led them to bringing Sync.com to the world.
At Sync.com, they ensure that your data is only accessible by you and no one else. Thus, the Sync.com team has attempted to provide a cloud storage and backup service that is securer, than other options on the market.
It has always marketed itself as a zero-knowledge storage platform, that serves as a secure alternative to Dropbox and OneDrive.
This Canada-based cloud service provider emerged from public beta in 2015 and has made continuous improvements to provide better cloud services.
Moreover, it offers a free starter plan with 5GB storage space that never expires.
Tens of thousands of businesses have already started using Sync.com, to keep their files safe and secure in the cloud. 
Dropbox
This cloud storage provider has been around for a whole decade, having been founded in 2007 by Drew Houston and Arash Ferdowsi.
When these two MIT students came up with the idea for Dropbox, many thought it would not become one of the leading cloud service providers in the world.
And, the fact that Dropbox has managed to serve more than 300 million users around the world, is a testimony to its reliable services. 
There may be tons of options for sharing small and large files online at the moment, but when the founders of Dropbox were in college, things weren't the same.
They didn't like the fact they had to email files or documents to each other, after they had finished working on them.
This led to them coming up with the idea of having a secure folder setup on a server, which can easily be accessed from anywhere and at any time.
The idea turned into a bigger reality in the form of Dropbox, which has evolved greatly over the years. 
Dropbox did not restrict itself to only offering personal cloud space for the storage of all types of files.
Instead, it expanded, allowing businesses the advantage of utilizing cloud storage and file sharing features.
A testament to the business features of Dropbox, is the fact, that it has more than 150,000 business customers.
Ease-of-use
Sync.com
Sync.com offers a clean and easy-to-use interface.
Like Dropbox, you need a syncing folder in place, in order to start storing, syncing, and sharing all your files– across multiple devices.
The web browser interface is pretty simple to understand, with five different categories. These categories are:
Files (containing shared and synced files)
Vault (archives files from the sync folder, only accessible via the web)
Links (linked content)
Shares (details of shared files)
Upgrades (upgrade options along with their pricing)
Clearly, it is a self-explanatory web interface, that allows you to use Sync.com without any fuss.
With regard to Sync.com apps, you can use the mobile apps (Android and iOS) or the desktop app.
However, the categories and features available with the web interface are not directly reflected in the desktop version.
Yet, the desktop app contains some peculiar features, including account settings, bandwidth control and file settings. Which are not available in the web interface panel.
Sync.com Review 2016 | SECURE CLOUD STORAGE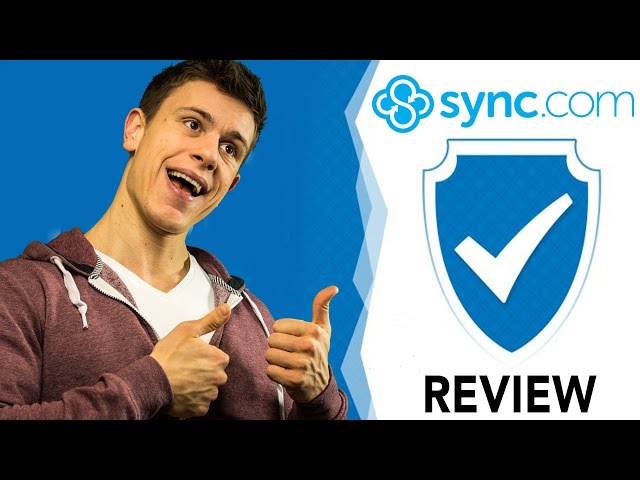 Dropbox
As Dropbox has been around for a long time, many individuals have used its services for their personal files.
This has made it easy for businesses to adopt Dropbox business, as many employees are already familiar with how Dropbox works.
Even without this familiarity factor, Dropbox is a user-friendly cloud platform, that can upload all your files (to be shared and synced across devices) to a dedicated syncing folder.
Once you've selected and placed files in this syncing folder, the data gets transferred to your Dropbox account.
When new files are added, or existing files are modified, you can sync the information across multiple devices (desktop, mobile, and so on).
If you are using Dropbox from a web browser, to transfer data files, then you may find it difficult to track the "upload" button.
Yet, all the other features are pretty simple and straightforward.
To make things relatively easy for you, Dropbox also allows files or folders to be sorted on the basis of file type. You can even share files quickly with the help of a few selections. 
Dropbox Review 2016 | Find The Right Cloud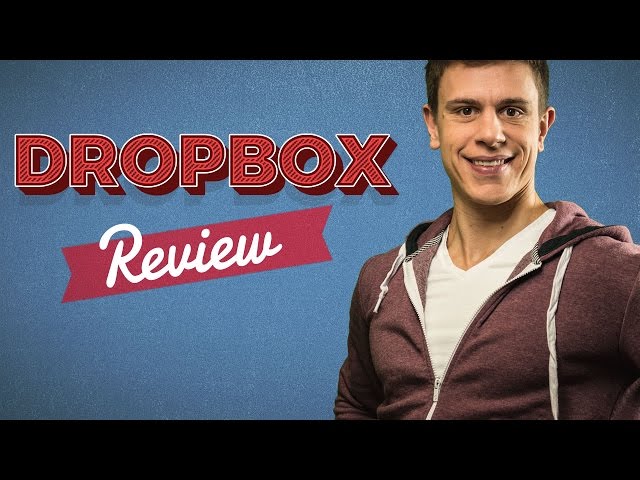 Winner: Tie
Sync.com and Dropbox are pretty similar in terms of their usability. The availability of a unique feature like the Vault, gives Sync.com a small edge, if that feature is important to you.
File Sharing and Syncing
Dropbox
With Dropbox, you can easily transfer all your files to the Dropbox folder, once they have been transferred, simply sync them across all your devices.
You can even organize folders by creating sub-directories, it is also possible to attach Dropbox files directly from your Gmail account, through the Dropbox Chrome extension.
Files are automatically synced with all the Dropbox folders, on other computing devices, which you have logged in with the same account. 
However, you can choose to avoid this automatic syncing of files across devices, just choose to sync the file individually.
This way, files shared in a Dropbox folder also become available to you, when you aren't online.
You can edit files in offline mode and sync the changes once you're online again.
When you right click on any of the folders that you want to share, the option to do so will become visible. However, with Dropbox, it is impossible to sync folders outside a Dropbox account.
There's also multi-user version control on offer, which allows multiple users to work on Dropbox files and edit or update them, without overwriting any saves.
During syncing, Dropbox can upload modified portions of a file, instead of the entire file, as it uses the delta encoding technique for maintaining file version history.
Sync.com
Similar to Dropbox, Sync also offers easy file sharing options.
You can directly share files by using a link or invite collaborators to join your file sharing group. If you're sharing a file via a link, place a limit on the number of times the link can be used.
You also have the option to set an expiry date for the link.
And, when the person with whom you've shared the file downloads it, you will be notified.
Which is particularly useful when multiple people (especially in a team) access the same set of shared files or folders.
However, the drawback is that you get extremely limited options for file sharing, with the desktop or the mobile apps, compared to Sync's web portal.
However, to access the bandwidth control settings, the desktop app will be neccesary.
Sync.com also uses the "custom passwords" feature to privately view shared data.
The biggest advantage of Sync.com is its granular access control, when it comes to file and folder permissions, for effective sharing.
You can control who has access to the files and can:
Them by setting permissions for "read only" or "read write" with the Sync Pro account.
Winner: Sync.com
Both offer similar file sharing and syncing features, but the easy-to-use granular access controls of Sync.com, definitely gives it the edge in this round.

More about
Most Visited News
How can we help you?
I'm looking for ...
and