Acronis True Image Cloud Review 2016
Good cloud backup solution for people with multiple computers and large storage requirements.
By Davis Porter – Last Updated: 15 Jun'17
40% off only for a limited time. Click here to claim your offer!
Acronis True Image Overview
06/09/2016
Attention: Acronis True Image Cloud is now available only as a part of Acronis True Image 2017. So you would have to purchase a True Image subscription at $39.99 per year plus Acronis Cloud Storage for $39.99/yr for 1 terabyte of storage.
---
| | |
| --- | --- |
| Plan | 1 Computer |
| Price Plan | |
| Storage | 1000 |
| Details | Requires a subscription for Acronis True Image 2017. You can add multiples of 1 TB to your cloud storage account each terabyte costing 39.99$ per year. |
We all know how losing critical data from your hard disk feels like, especially when you're in the middle of huge project. You are forced to run data recovery software on your drives, and agonizingly wait from them to dig up the little data they can salvage.
Well, that has pretty much happened to me a couple of times, and I even began buying extra external backup drives till I noticed I was getting enslaved by the cycle- I was literally stacking up hard disks over each other, consequently making information retrieval cumbersome, not to mention increased risk of losing critical data in case of hardware failure.
Our Acronis True Image Cloud Review 2017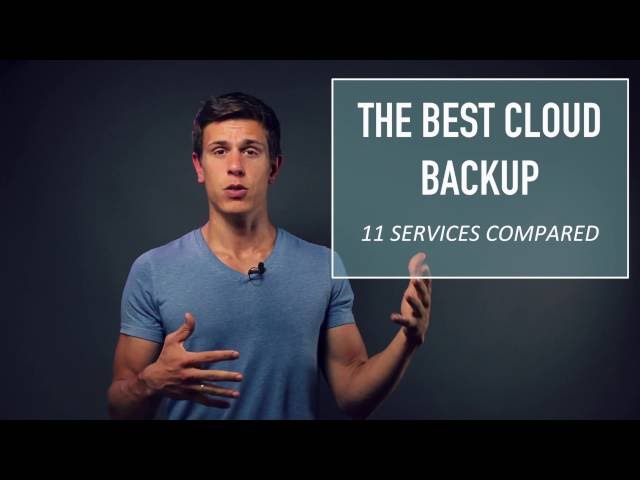 The best and most convenient option I had for backing up my disks, of course, is the cloud.
Of course there's is the risk of trusting a third party with your data- but it's definitely not as high as the risk of losing very important data in case of system failure.  
So, I went ahead and tried out Acronis True Image Cloud, largely because of favorable cloud backup reviews it had been receiving. I was essentially looking for a fast, effectual, and comprehensive solution- and so far, Acronis has not disappointed.
Although Acronis has its downsides, it has been serving me relatively well.
So, what is Acronis True Image Cloud and how does it perform? Is the service ideal for both individuals and businesses?
Acronis True Image is a disk imaging cloud service that has been operational for more than a decade now. Unlike most cloud solutions that simply offer data storage, Acronis True Image is essentially optimized for disaster recovery in case of data loss.
In addition to unlimited backup at USD 99 per year, the SaaS solution also offers syncing between connected devices, and comes with additional options to customize your data and jobs.
It also comes with:
Security tools

File synchronization

Family data protection

Data archiving

Rescue bootable media

Supports disk/file backup to both Acronis cloud and local storage
---
Alternatives for Acronis True Image Cloud
Who is Acronis True Image Cloud For?
Acronis True Image cloud is a cloud backup and recovery software, embedded in the Acronis True Image package, designed for individual users and small enterprises.
Considering the fact that 60% of organizations that lose data go out of business in 6 months, Acronis is a typically ideal solution for protecting your business against such an unfortunate outcome.
As a matter of fact, over 47% of organizations are already leveraging cloud backup solutions like Acronis, as a disaster management and recovery strategy.
But how big should an organization be to use Acronis? Technically, suitability of Acronis as a backup solution depends on your overall IT framework. A mid-sized corporation with hundreds of employees relying on 5 servers for instance, could comfortably leverage Acronis' biggest package, which provides unlimited backup to 5 computers and 15 mobile devices.
Their smallest package, on the other hand- accommodating just a single computer and three mobile devices- should be ideal for home users i.e average Joe and Jill looking for a secure cloud backup solution.
Pros:
Acronis comes with a free trial package, which lets you test its features for 30 days before ultimately paying for a full subscription
In addition to Acronis Cloud, Acronis True Image 2016 also comes with a local backup option, for people who'd still prefer to do a full system image backup on their local storage disks
The cloud provides backup for not only disk images, but also data, servers, and partitions on secure Tier IV designed and SSAE-16 compliant data centers
Even when the program is closed mid-process during backup, it continues in the background till all the data is fully backed up on Acronis' servers. In the case of an interruption, like internet or power disconnections, the process is paused, and only resumes after the connection is restored
Even when someone fails to pay their subscription, their servers will maintain all files for an additional 30 days
Acronis Online Dashboard allows one to conveniently download and recover files on any computer, even without installing the application
Cons:
Although the Acronis True Image Cloud interface is simple and user-friendly, information on the entire application is not as straightforward it should be
The Sign-Up and Download process is rather cumbersome because you have to fill a couple of fields and wait for an email with the download link, just to start the free trial
Acronis cloud data storage system lacks geo-redundancy
The cloud application lacks data remote wipe capabilities, which would come in handy when you need to protect yourself from prying eyes in case of an emergency (like theft)
It does not come with password protection features for shared files
Their web client navigation process is rather cumbersome, and lacks a simple, straightforward path to access uploaded files
About Acronis True Image Cloud
Acronis began as SWsoft's branch in 2001 and operated under Max Tsyplaev, Stanislav Protassov, Ilya Zubarev, and Serguei Beloussov until 2003, when it broke away as a separate company. The founders proceeded to shift their focus from boot loader and disk partitioning, to disaster recovery and backup, which saw them come up with a disk imager. Three years later, they partnered with their mother company, SWsoft, as a resell strategy for Acronis True Image Server.
Over the years, they have developed partitioning, sync and share, secure file access, disaster recovery, and backup software for individuals and enterprises. Their software products saw the team win international recognition at the 2014 Network Computing Awards, by bagging Mobility Product of the Year award.
Although Acronis is relatively new in the cloud, the company has been a leader in imaging and local backup for over a decade now. Due to increased pressure from consumers, Acronis ventured to the cloud in 2014- consequently facilitating not only local backups, but also providing convenient, secure cloud storage for users who need remote data access and syncing.
Unlike most online backup solutions, Acronis True Image Cloud solution allows you to upload and download backups of standard user files, entire operating systems and hard drive images in the cloud. With that, you can almost effortlessly download and recover data and possibly the entire system in case of a major data disaster.
Acronis is seemingly confident about the Acronis True Image Cloud.
So they let you test it out for 30 days for free (with a backup allowance of 250 GB of data), hoping that you'll probably get hooked on it, and opt to subsequently pay for a subscription. Well, at least we have to commend them for the fair trial package, which grants full access to all its features- unlike many other SaaS solutions, which dupe you into a 'free trial' but only unlock a limited number of features.
If you loved the experience, the cheapest package you could go for is $99 per year, which equates to $8.25 per month, and offers unlimited data backup from one computer and three mobile devices. That, on average, should just be enough for a single user to backup his/her computer hard disk, and probably a laptop and mobile tablet.
Interestingly, for $40 less, you can subscribe to Code42's Crashplan, or Carbonite for the same period of time, with the same data allowance. If you still want to go cheaper, Backblaze costs about $50 for the same package. Going by these market prices, it's obvious that Acronis is considerably more expensive compared to its immediate competitors, with more or less the same features- even with syncing as an important competitive advantage.
For users running relatively small-midsize organizations, Acronis True Image Cloud also comes with a bigger package, which increases the limit to 10 mobile devices and 3 computers- at $159 per annum. This is considerably cheaper, considering the scale of devices supported as compared to the former package. If you'd still like to go bigger, opt for their biggest package, which spreads to 15 devices and 5 computers, at $199 per year.
| | |
| --- | --- |
| Plan | 1 Computer |
| Price Plan | |
| Storage | 1000 |
| Details | Requires a subscription for Acronis True Image 2017. You can add multiples of 1 TB to your cloud storage account each terabyte costing 39.99$ per year. |
One of the best things about Acronis True Image is the fact that their payment and subscription process is pretty systematic, straightforward and clear. You don't have to worry about unauthorized deductions to your credit card, just because you included financial details right before the free trial.
As a matter of fact, you don't need any financial details to start a free trial. After simply downloading the 5Mb installer, run and wait for it to download and install the entire package, accept the license agreement, create an Acronis account and voila! It's that simple.
In the event that one fails to pay for subscription, Acronis keeps all the files in their servers for a period of 30 days, before ultimately deleting them. Well, although I'd have preferred to keep my files for longer, 30 days is a pretty good bargain.
One of the things I liked about Acronis is their persistence in revising products to stay up to date with developing technologies and changing consumer needs. Previously, before the launch of Acronis True Image 2016, earlier versions came with the following features, which have since been revised:
Email Backup:

Due to the increased use of web-based email systems, Acronis saw the need to do away with redundant email backups and focus on disk-level backups instead.

To sync files across your devices, you have to install Acronis True Image in each device, including mobile phones.
Although Acronis True Image is optimized for Windows 10, it's also compatible with:
Windows Home Server 2011

Windows 8.1 (all editions)

Windows 8 (all editions)

Windows 7 SP1 (all editions)

Windows XP SP3
On XP unfortunately, some of its features, like archiving and online dashboard, may not function as required.
For Mac OS users, you'll be pleased to learn that the application also runs on Mac OS X 10.9 through to 10.11.
Acronis True Image Small office, on the other hand, runs on Windows Server 2012 R2 Standard, R2 Essentials, R2 Foundation, Standard, Essentials, and Foundation. It's also compatible with Windows Server 2008 R2 Standard and R2 Foundation.
Acronis has also developed smartphone versions of the application, which are compatible with iOS 8 and later versions for Apple users, plus Android 4.4 and up. Thanks to that, I was able to sync my files not only in my home workstation and laptop, but also my Samsung Tablet and iPhone 6.
Going by my experience, Acronis has seemingly taken the concept of backing up as serious as it should.
To test the Backup speed, I ran the application on my Windows 10 HP Probook Core i7 PC, and attempted to create a backup of a Cloudwards folder containing 50GB of data. With Acronis Image 2016, I was able to back up the entire folder from an SSD drive to a traditional hard drive in twelve and half minutes. It may not be the fastest, but it's definitely not bad at all.
Now, with Acronis True Image Cloud, I was very curious about its speed, particularly when I learnt that the company claims to be 50% faster than its competitors.
So, I put this to the test by uploading the same 50GB folder, containing batch of mixed files. Amusingly, with an average upload speed of 25-35 Mbps, the entire backup process took a combined 4 hours 40 minutes, proving to be much faster than Backblaze, SpiderOak, Nero BackitUp, and Mozy. I got to admit, Acronis carries the day on this one.
So far, from my experience, I've learnt that there's a lot of confusion on Acronis True Image 2016 and Acronis True Image Cloud 2016. They may seem like one and the same thing, but…they're actually quite different.
Acronis True Image, which came before the cloud option, only refers to a disk imaging service that facilitates onsite backup to secondary drives.
Acronis True Image cloud on the other hand, is a cloud option that allows Acronis users to back up their disk images on offsite cloud servers. The cloud option comes as a separate add on in the program package, which on subscription, turns it into a hybrid local and cloud backup solution.
Interestingly, although Acronis markets itself as a disk imaging service, it not only provides backup for data disks, but also general data, entire servers, and disk partitions on its SSAE-16 compliant data centers.
To simplify the entire process, Acronis provides you with a 'Backup' option on the side bar, which allows to specify the source, destination and name of the backup folder.
After clicking on 'Backup', choose the plus sign at the bottom of the list- and rename the backup by clicking on the arrow you see next to existing name.
The next step, of course, is choosing the backup source, where you can either choose between disks and partitions or files and folders. If you select Disks and Partitions for instance, you'll see an open window with check boxes that require your confirmation on specific disk partitions before proceeding.
The same options apply to Files and Folders, where instead of disk partitions, the check boxes let you choose the specific files and folders you'd like to backup to the cloud.
Now, since we've already established that Acronis is not just a cloud backup solution, you should be very keen when selecting your backup's destination. You'll be required to choose between the Acronis Cloud and Your External Drive.
Even with a stable internet connection, the Acronis Cloud option takes longer than the External Disk option, especially when you're uploading a folder for the very first time. Subsequent folder uploads, thankfully, take shorter since only specific file updates are transferred and changed from the original folder.
Apart from the fact that I wish the cloud backup process was as fast as the local process, my experience with Acronis was great, and I particularly loved the fact that I could also fine-tune the entire backup process to my liking.
After selecting file source and destination then clicking Options, I was able to schedule my backup processes and specify the system of backup I needed for my files.
As far as security is concerned, Acronis True Image Cloud uses a 256-bit encryption to secure data prior and after transfer. Recently, they partnered with ID Quantique, a world renowned leader in quantum-safe crypto solutions, to further boost their encryption capabilities and provider safer, more secure environments for their clients.
As a result, Acronis have become the first cloud storage providers to use quantum-cryptography to wade off hackers, who are consistently refining their eavesdropping tactics to take advantage of developing vulnerabilities in end to end communication.
The technology uses quantum random number generators, quantum cryptography and quantum-resistant encryption to seal data and provide high-entropy, high-quality data protection.
Unfortunately, Acronis sheds some of its security points due to lack of storage geo-redundancy and remote wipe capabilities. The latter is especially important when you need to get rid of incriminatory data, especially in case of emergencies, like device theft.
While some may argue that this would be ironical for a backup storage application, remote wiping is standard feature in most of the cloud storage applications today, like iCloud, Sugarsync, and Druva insync . How would you trust a cloud application with sensitive data, when you realize that you cannot remotely get rid of it by the touch of a button?
Storage geo-redundancy on the other hand, means that your data is stored in more than one physical server. That guarantees data protection in case of a disaster like fire and natural calamity on a service provider's primary servers. Unfortunately, you'd pretty much lose a bulk, if not all, of your data if such a thing hit Acronis' primary servers.
The file restoration process is pretty simple and straightforward. After uploading and backing my files, the interface immediately displayed a new 'Recover Files' button at the bottom.
So, I went ahead and gave it a try by clicking on it- and I was immediately redirected to my Acronis Cloud web account, which displayed all my folders and their respective sizes.
The Acronis Cloud page is pleasantly simple, with 'Download' and 'Sharing' options for all the files that you highlight. If the 'Sharing' button doesn't work for you, you can use the 'Copy Link' button, which automatically generates a link for your folders that you can share through the web as a direct address to a specific folder or file.
Clicking the 'Download' availed the file to me, just like any other file downloaded from the web, and I choose my 'Downloads' folder as the destination of the download in .zip format.
With a stable internet connection providing a download speed of 20MBps, I eventually downloaded the entire 50GB folder in 1 hour 56 minutes, and subsequently unzipped it to recover all my files in the same format as previously uploaded.
Now, still on the web interface I had been redirected to- there was a 'Sharing' option I could use to share my files with pretty much anyone in the web. After choosing it, one still has to click on the settings icon right next to the folder to generate public link that provides access to the folder.
[IMAGE 7]
You can alternatively share individual files right from the 'Files' tab by navigating through the folder tree, choosing a specific file and clicking on the gear icon to choose between generating a public link, or sharing it on social media (Facebook or Twitter).
Unfortunately, unlike some of its competitors like Nero BackItUp, Acronis doesn't provide timeout and password protection options for the shared files and folders.
Once it goes public, it's pretty much accessible and downloadable by anyone who has the link. So it's advisable to be particularly careful about who you share your data with, especially when it's private and confidential.
Syncing on the other hand, is more secure, since it only extends to the subscribed devices. As one of the principle features in all cloud applications, Acronis had to include a sync tab in their desktop application.  
Through it, I created a default sync folder, which after clicking 'Ok' was immediately uploaded and made available to all the other devices  I had subscribed to my Acronis plan. To complete the syncing process, I had to start the application in a second PC, sign in and click 'Join Sync'.
As previously mentioned, Acronis True Image mobile version is compatible with iOS 8 and later versions for Apple users, plus Android 4.4 and up.
It's not just a collaboration tool to remotely check on and access backup files on the web- it can also comfortably back up your messages, calendars, videos, photos and phone contacts. With that, you can conveniently recover all you data on a separate device, even when it runs on a different OS.
To test the efficacy of the system, I got the application from Google's Playstore, installed it and signed in with the same credentials as my computer, before proceeding to back up my contacts.
Well, the backup process was smooth and fast, since it only took one and a half minutes to upload my entire 3500 number contact list.
After the backup process was complete, I was able to access the backup contact folder from both the phone and PC, and download them to recover the all contact details as previously saved.
Although the mobile version of the application was relatively simple and effectual, it lacked a file backup option. That means you cannot directly backup a file saved in your phone through the mobile version of Acronis True Image Cloud. The only way to do that is possibly link your phone to the PC via USB, then upload the file through the PC app- as a file stored in an external PC drive.
Thankfully, Acronis also provides an online portal, from where you can remotely access, and control your backup files from any computer connected to the web. You don't even have to install the application. All you have to do is go to Acronis' main site, click on 'My Account' tab and log in to your account- pretty simple and straightforward.
Acronis application also provides a 'Dashboard' button that immediately directs you to your web account.
With a very simple web log in process, I expected my experience to be smooth and flawless. Unfortunately, even after 20 minutes of trying to find my way through my account, I was still very confused about the whole navigation process. Don't get me wrong- I'm an experienced cloud user. So I was pretty staggered when Acronis, even with a very good, friendly application interface, let me down on this one.
First of all, I had trouble finding my files. For a company as established as Acronis, I expected to find my files right on the dashboard- but they choose to use the device approach. The dashboard lists your devices, from where I presumed, I was expected to navigate to my backup files.
So I went ahead and clicked on the 'Recover' button on my PC, just to see if I would be redirected to the same page as Acronis application earlier directed me, when I clicked on a similar button through its interface.
Strangely, Acronis still displayed additional options, which I was to navigate through just to recover a couple of files- and even more shockingly, I still couldn't find my files. I even tried adding another PC user account and backing a couple of its files, just to see if the issue was possibly only affecting files in my user account. BUT still…
Notice the "There are no backups of the selected resources in the known locations" error message? Now, let's try and check out the 'Backup' tab….
Interestingly, as you can see, the system was acknowledging that I had successfully backed up a couple of files. Unfortunately, due to some reasons not privy to me, I still couldn't access my files. I even tried going through all the other tabs in the web client, but it turned out to be a wild goose chase.
After clicking on the tabs, I mostly got a 'Loading' progress wheel but never actually accessed my uploaded folders. Occasionally, I was forced to wait for a long time through the 'Loading' message only to get nothing at all- just a blank page.
Other times, I would get a 'server is not available at the moment' error message, or I would be directed to new browser tabs, where I had to log in again.
Frustrated, I ultimately gave up, and alternatively tried to access my files from the PC client, as I did earlier. Remarkably, the 'Recover Files' button redirected me to a simple, yet oddly refreshing web page that displayed all my files in a much friendlier manner.
I still don't understand why Acronis are yet to make this their primary Dashboard. What's even more surprising is the blatant disconnect between this page and their primary dashboard. Even after an hour of trying, I still couldn't navigate to this, from the web client's dashboard to this page. I can only hope that Acronis will sort out this mess soon enough.
Acronis has seemingly invested heavily in customer support, probably as a critical strategy in winning over a bulk of its customers from its competitors. In addition to supporting documentation, the company also provides a knowledge base, video tutorials and user forums for new customers to acquaint themselves with its products.
Their video tutorials, according to me, are better, and more comprehensible compared to their user guide. Unfortunately however, both are still incomprehensive. The user-guide itself is pretty complicated, and is seemingly written by a team of lazy writers, who annoyingly refer users to other pages instead of offering real, concrete advice.
My advice- don't even bother downloading the user guide. Just refer to other online resources in case you need help. It might take you a while before you get a hang of it.
Fortunately, they make up for unclear info with a very responsive contact system. Personally, I've never been a fan of customer support email- I prefer calling and holding a conversation because it's faster and more convenient to all parties. On the downside however, I sometimes have to sit through call queues, especially when I'm dealing with large, established companies with tons of users. So, I crossed my fingers and gave Acronis a call.
Before I even got to the call part, I was impressed by the fact that they have offices and call centers in multiple cities around the world. That translates to a decentralized customer support system, offering localized support to various customers. Additionally, you don't have to cram and key in their phone number to your telephone handset- you can simply call them right through the web. And that's exactly how I did it.
In just 30 minutes, I was already connected and speaking to a very helpful call agent. She walked me through a couple of features and answered my questions very diligently. That's definitely a major plus for Acronis.
By now, I bet you've already established that Acronis is not a typical cloud storage solution. So forget about it if you're looking to upload a couple of media files and subsequently play them remotely from any device. The solution is only optimized for individuals and organizations looking to upload and backup their operation-critical files.
But don't get me wrong here- yes, of course I recommend cloud backups. But only as secondary backupS. As a matter of fact, through their disk imaging service, Acronis even makes this easier for you. You could conveniently image your disks on local backups before ultimately uploading the data to the cloud. At the end of day, you'll have two stable, reliable disaster recovery options.
After using Acronis for a couple of weeks now, my experience, at best, would be a 4 star- as you might have already guessed. Speed, performance, support and file recovery is top notch. However, they have a couple of things they need to iron out, especially in regards to their web client. Let's just hope Acronis reads this in time and tweaks it to make it less cumbersome to users. Oh…and please Acronis, while you're at it, you might also want to revise your pricing plans- yeah, I get it, you're 50% faster than your competitors, but does that actually warrant a price tag that's double?
Acronis True Image Cloud Features
Acronis True Image Cloud
Free Storage
Free Trial
30 Days
System
Price
Starts from $ Array per month
Mobile Access
Mobile Apps
Syncronisation
Free External HD Backup
Continuous Backup
Incremental Backup
Backup Scheduling
Bare Metal Backup
Exclude File Extensions for Backup
Network Drives
Bandwidth throttling
Web Access
HIPAA Compliant
File Size Limit
Unlimited GB
Included Machines
1
File Sharing
Multiple Accounts
Share Photo Albums
Music Streaming
Folder Collaboration
Outlook Backup
Local Encryption
256-bit
Server Side Encryption
256-bit
Keeps deleted files
30
File Versioning
10