Whatever you do online, you should be using a VPN when browsing, even if just to keep your data out of the hands of marketers and ISPs. This goes doubly so if you're doing things that you don't want others finding out about, which is why we've decided to give you a rundown on the best VPN for porn. We feel ExpressVPN is the best one out there, so if you're, uh, hard-pressed for time, make sure to visit ExpressVPN and sign up.
If you're trawling the web for manual forms of entertainment your main worry is probably your wife, husband or other form of significant other finding out what you really do when you're "just gonna work on that thing, hun."
This is where most people think incognito mode comes in: with it enabled you can browse the Internet to your heart's content without the data from your session being stored. It works like a charm on your end of the Internet (i.e. your laptop, tablet, smartphone), but the other end, where the data goes out, so to speak, pretty much anyone can see what you're up to. Google even lets you know when you enable incognito mode, right there on the proverbial tin.
This is why you need a VPN as well as incognito mode; going through what a virtual private network does exactly may be too involved for this article, but the tl;dr is that your Internet traffic is going through as special connection that hides whatever you're doing from everyone but the service you're going through.
As these services generally don't keep track of what you're doing, nobody will know what odd predilections you have unless they're looking at your screen while you do it (in which case, it's already too late, they know).
Fact is, your ISP is also logging what you do at any minute of any day. Though the chances that someone is looking at it are pretty much nil, whomever you share your Internet connection with (and likely the reason you're using incognito mode in the first place) can simply request that history, usually with a single phone call or click of a button.
To prevent this from happening, as well as for people that watch porn on public computers (ugh, that's not what the library is for, nor is your boss paying you to do that, buddy. Get back to work), we've put together a list of the best VPN providers to watch porn, culled with diligence and care from our many VPN reviews.
The Best VPN for Porn 2019
What Makes a VPN the Best for Porn?
Nobody wants their private information, of any kind, out there, even if it concerns the number one reason why many people go on the Internet in the first place. Hell, there's even a song about the real reason the web exists.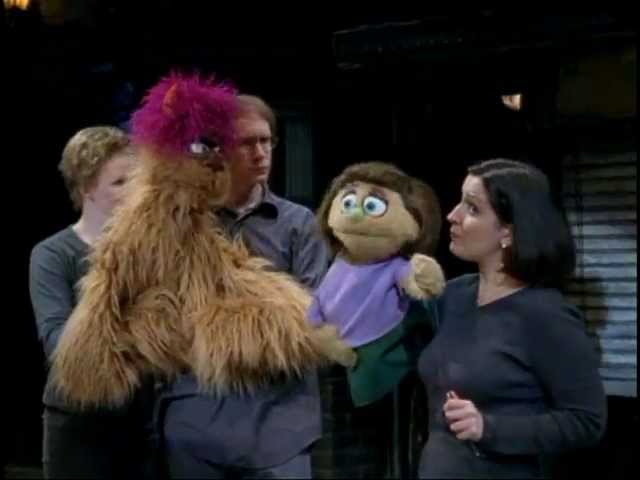 The trick to keeping things private is to protect your Internet connection from any snooping. While incognito mode definitely has its place in all this (VPNs don't keep your browsing history from being stored), we want to make sure there are no avenues people other than you can see what you've been up to (make sure to read our online privacy guide for more on this topic).
While in suburban America the main concern is likely keeping your hausfrau from giving AT&T a call and finding out about your weirder fetishes, in other countries, like most of the Middle East as well as good chunks of Africa and Asia, watching porn is straight up illegal and can land you in jail with a stiff sentence (China is on that list, but we recommend that people looking to keep their connections secure in the Middle Kingdom read our best VPN for China article instead).
All the providers in our top ten of best VPN services offer a high level of security and guarantee that no logs (records), or at least no identifiable ones, are kept. However, besides this vital requirement there's also one of convenience, namely speed. Watching porn is usually done via streaming (if you're the torrenting type you may be best off reading our best VPN for torrenting article), and you need a fast connection for that.
Besides offering the pleasure of being able to watch whatever you're into in high-def video, you also don't get any buffering or stuttering, pretty handy as you may be squeezing in some private time just while your husband is at the store and he may be back at any minute.
With security and speed as our main criteria, let's have a quick look at our best VPN for porn.
The Best VPN for Porn: ExpressVPN
ExpressVPN is, quite simply, a great VPN, and for many reasons. It's fast, user friendly and perfectly secure. You could probably even operate it with just one hand, that's how easy it is to use. It's also fast, on average just showing less than a 20 percent drop in speeds when connecting to a nearby server.
Another big upside of ExpressVPN is that there's always a nearby server: it offers 1500 servers in 94 countries, meaning you're never far away from hooking up to a server and all that that entails.
The downside is that ExpressVPN is the priciest of the top services in our VPN comparison chart, though that's softened by the truly excellent service you get. Establishing a connection also can take a little longer than we'd like, but unless you're in a very big hurry, that usually doesn't matter. Read more about this wonderful service in our on ExpressVPN review.
Other Reasons We Like ExpressVPN
Besides being fast and easy to use, ExpressVPN offers a long list of features that make life easier for VPN users. Ranging from a kill switch — which shuts off your connection if the VPN fails for whatever reason — to a wide range of extra security protocols, you don't need to worry about anyone looking in on you while you're doing what you're doing.
If you're still unsure about the service, ExpressVPN also offers a 30-day money back guarantee — one of the longest in the business — so you can try it out at your heart's content.
Cons:
Only 3 connections
Pricey
A very close second to ExpressVPN, NordVPN is a great service that boasts up to six simultaneous connections, perhaps not entirely appropriate for porn, but at least other people can use your secure connection while you reacquaint yourself with Mrs. Hand and her five lovely daughters.
While not quite as fast as ExpressVPN (though a pretty close second), NordVPN is a smidge cheaper and does have some fancy features ExpressVPN does not (read all about them in our NordVPN review). Our favorite is the so-called double-hop encryption, which means that once encrypted, your data is encrypted again.
Besides that, security is tight all around, with heavy encryption, DNS leak protection, the works. There's no way anyone is going to know what you're up to when NordVPN is engaged.
Other Reasons We Like NordVPN
NordVPN doesn't quite have the same amount of servers as ExpressVPN does, but to call a network of 821 servers in 57 countries "small" seems a bit odd. On top of that, it's also one of the best VPN for Netflix around, so streaming isn't just contained to private cardio.
The upshot is that NordVPN is as secure as ExpressVPN, but trades off speed for price. Taken together with its excellent 30-day money-back guarantee, there's very little reason not to take NordVPN for a spin.
Pros:
Easy to use
Fast
Lots of servers
Cons:
Expensive monthly plan
Bit slow at times
Probably the service with one of the best apps for smartphones, VyprVPN is a great choice to take out the one-eyed snake while on mobile (though that "why" question does pop up again). With a price point closer to ExpressVPN while not getting top-tier speeds out, however, it places firmly in third place in this roundup.
That said, VyprVPN does have a great network of  servers, spanning over 70 countries and several hundred thousand IPs (one assumes that some of those are virtual servers, but no harm done, there), meaning you'll always be able to find a server near you and maximize your speeds.
On top of that you also get the same high level of security you get with any other high-level VPN, thanks to advanced encryption — VyprVPN lets you choose between different protocols as well as different ciphers — a killswitch and advanced protection for WiFi networks. Taken altogether, it's clear VyprVPN takes security very seriously.
Other Reasons We Like VyprVPN
VyprVPN is the only one of our top-rated VPN providers that offers an actual trial of their service, though it is only three days and does require your credit card details. However, if for those first three days you only use up to 1GB of bandwidth and you cancel on time (VyprVPN autorenews), the service is free. It's a breath of fresh air in a world of money-back guarantees.
If you'd like to know more about the trial, VyprVPN's security or anything else about this great service, make sure to read our VyprVPN review.
Pros:
Easy to use
Gets into Netflix
Many security options
Cons:
Trial is only 3 days
Basic plan has weak encryption
An older VPN service that only recently started climbing higher in our rankings, CyberGhost is a great VPN for porn as it offers speed and ease of use. It still needs some refinement compared to our other three entries, but it should serve most just fine, and is pretty cheap, to boot.
CyberGhost is based in privacy-friendly Romania, so you've no worries about your details leaking out. The service itself uses state-of-the-art encryption, yet remains fast, with our tests showing a less than average drop in speed (read more details in our CyberGhost review).
Though the service is no longer free — we ranked it among our best free VPN services, once — it's still competitively priced when you sign up for a year at just under $60, though going month to month isn't really worth it as it costs more than double, then.
Other Reasons We Like CyberGhost
CyberGhost is friendly as can be and will work well with anyone, be they new to using a VPN or an old hand. Between that and the friendly annual pricing, you're looking at a great service that can be used safely for choking the chicken as well as any other Internet pursuits.
CyberGhost offers a 30-day money-back guarantee, so there's very little to lose in checking out how it works and of you like it.
Pros:
Based in Romania
Servers in 26 countries
Easy to use
Cons:
Expensive monthly plan
Rough around the edges
The cheapest entry on our list, PIA is a good service that suffers from a few small problems that hamper it from coming up from the number five slot. Seeing as how there are dozens of providers out there, however, that should be no barrier to you checking it out as it still beats the competition by a mile.
PIA is probably one of the loudest voices when it comes to the battle for net neutrality as well as privacy legislation, even going so far as to take out a full-page newspaper ad to protest some of the weirder senatorial decisions.
However, as you can read in our PIA review, the service suffers from a few issues when it comes to user friendliness and customer service, though it's concern from privacy is evident at every turn. Few services protect your data like PIA does, making it ideal for people hiding their private habits.
Other Reasons We Like PIA
Pia won't just keep your browsing private, it will do so for the very reasonable price of $40 per year, probably the best deal among all our top providers. Though the service may not be as easy to use as ExpressVPN or even NordVPN, a few drops of brain sweat should solve that problem pretty quickly.
PIA also boasts a seven-day money-back guarantee, so there's no reason not to give it a spin.
Pros:
Over 3000 servers
Malware blocker
Works on Linux
Cons:
No Netflix
Server selection is per region
Final Thoughts
Though nearly everyone does it, nobody wants to be found watching porn. No matter if you want to keep your preferences from your significant other, your ISP, your government or your church, browsing incognito and also engaging a VPN at the same time will keep your private habits exactly that: private.
By our reckoning, the very best VPN for porn is ExpressVPN because of its speed and dedication to privacy. However, we're always open to other opinions in our comment section, below. Thank you for reading and happy … oh, you know.