Data volumes are exploding by the day: currently we generate about 2.5 quintillion bytes of data everyday. To put that perspective, that amount of data would fill 10 million Blu-ray discs.
Since few of us have space for a few hundred CDs, let alone 10 million of them, we need a secure place to store it all; what better place than the cloud? Though we don't need 2.5 quintillion bytes of cloud storage — at least not yet — we still need a large space where we can store all that data. This applies to both individuals and businesses of all sizes.
As an individual, I love to store all my photos, favorite movies and even computer games on the cloud so I can access them whenever I want. If you're like me, you probably need a minimum of 1TB of storage.
Businesses, needless to say, have to store many files related to their operations and customer data, so a large and secure space becomes an absolute necessity. It also makes sense from a management perspective, as having a large space like 1TB is easier to manage than multiple ones of 100GB.
From an economic point of view too, large spaces like 1TB works better, as the cost of falls as the amount bought rises.
However, not many cloud providers offer 1TB plans; which is why we here at Cloudwards.net thought we'll help you figure out the best cloud storage providers that offer 1TB of storage — or even more.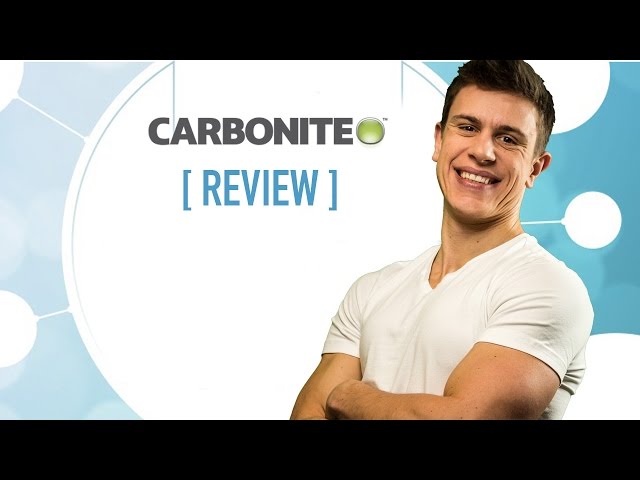 Carbonite is a cloud backup service that offers unlimited space, so you can store as much data as you want. Though it's better suited to individuals and small businesses that need a reliable place to store their data, it also works for large organizations seeking to archive files.
It has 24-hour server room surveillance, 128-bit data encryption and a courier service that will pick up or deliver a physical hard drive in case your Internet connection is too slow. It will set you back $60 per year for the most basic plan.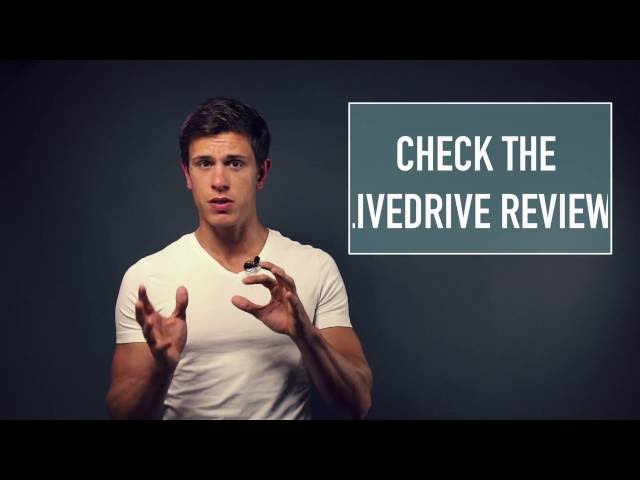 Livedrive is one of the few services that offer both online backup and file synchronization. I can't begin to tell you the amount of time and effort this saves for you, as backup happens automatically when you move your files to the drive. This is why it works great for those who prefer to get all their work done through a single app or service.
The best part is that Livedrive is available throughout the context menu, so you can select files from anywhere on your computer for backup. It also comes with other cool features such as a .jpg editor and direct live streaming from their app. It is , however, the most expensive entry on our list, at $16 per month.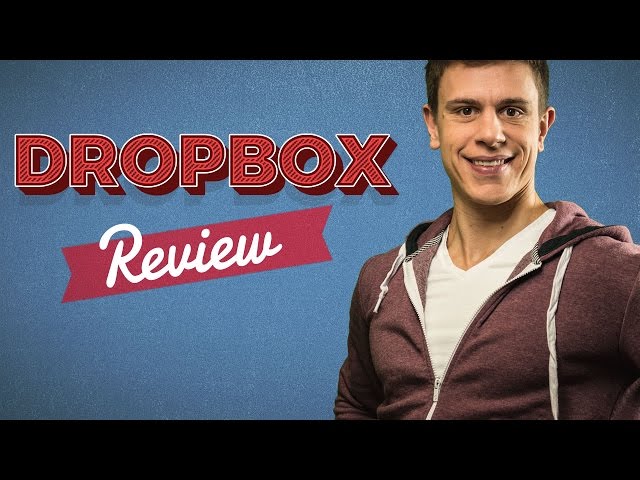 Dropbox is a popular file-hosting service that comes with a simple user interface and easy-to-use navigation features. It's easy to get started too, as all that you have to do is download Dropbox, move all your files to the Dropbox parent folder on your local hard drive and it will sync to the cloud automatically.
Its file synchronization is simple and effortless and it allows you to access your files from anywhere. To top it, many common apps integrate well with Dropbox to give you a ton of flexibility.
Overall, Dropbox is a well-rounded cloud storage provider. It gives you 2GB for free when you sign up, in case you want to try it out before paying for the 1TB plan, which costs either $10 per month or $100 per year.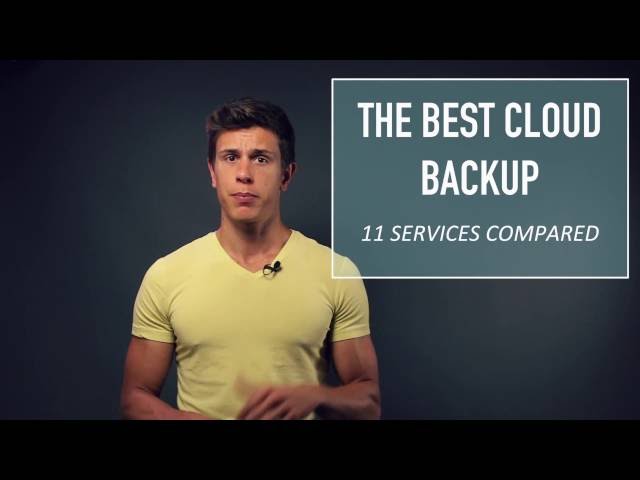 CrashPlan is a capable and affordable choice — either $6 per month or $60 per year — when you want to backup 1TB or more online. It's slick and well-designed interface makes navigation easy. That along with good security, unlimited storage and unlimited versioning makes it a great place to park your data.
A stand-out feature that we have to mention is the local backup. Besides allowing you to store your files on a remote server, it also gives you the option to use any computer or local drive connected to the Internet as a backup option. However, it offers no file sharing or syncing features.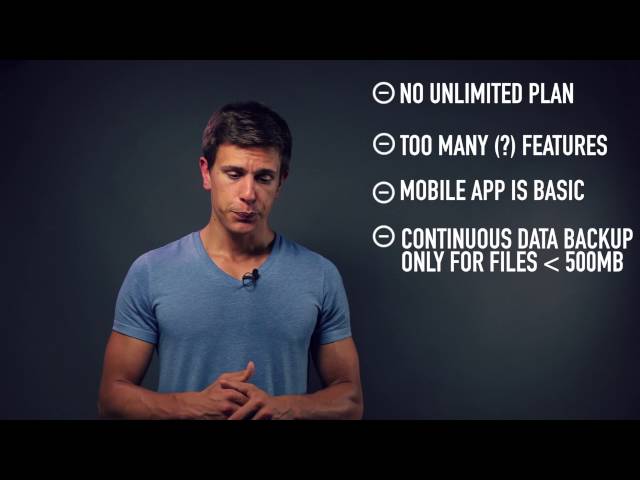 IDrive is a fast and reliable service that allows you to use unlimited devices in one account. With a multitude of features like easy file sharing, 256-bit AES encryption and local drive backup option, IDrive is becoming a popular choice for those who need a lot storage space yet also need the certainty of having everything backed up.
IDrive definitely worth considering this option, especially if you're looking for storage that is secure yet gives easy access to your data while also keeping it up to date at all times. It's pricing is reasonable, at $50 per year for 1TB of storage.
If you've been worried about cloud security, especially in the wake of news about the NSA's surveillance, you're better off storing your data with non-U.S.-based companies like Jottacloud. This company and its servers are in Norway, far out of the NSA's reach and will set you back $10 per month for unlimited storage.
Though this is not the most secure option because it doesn't encrypt files locally, it may still be better than U.S.-based companies that are unfortunately subject to NSA access under the U.S Patriot Act. Besides its locational advantage, Jottacloud is a good choice because of features like automated or scheduled backup for unlimited number of devices, network share support, clean design and decent upload speeds.
Right off the bat, MediaFire gives you up 10GB of free space after you sign up, and up to 50GB when you participate in the referrals program or help promote the service on social media.
Of course, you can always subscribe to their 1TB plan ($5 per month), which comes with many additional features to make sharing and collaboration easy. With MediaFire, you can upload files that are as large as 25GB, and there are no bandwidth limits whatsoever. You can import files from a URL, use the clean-looking mobile app and even allow non-users to upload to your account.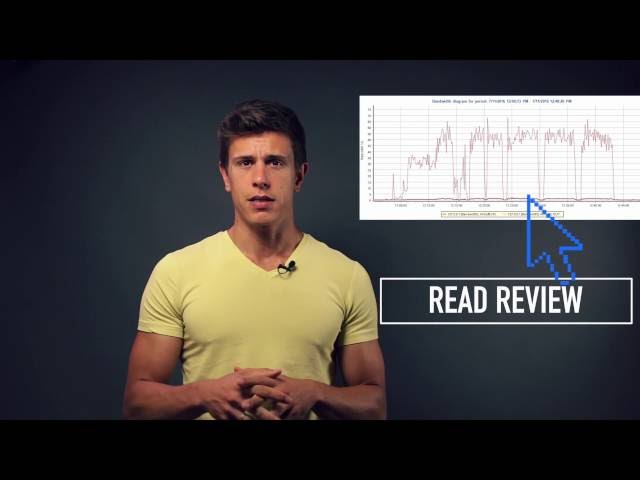 At $5 per month or $50 a year for unlimited backup space, Backblaze costs less than many other services like it. However, it's also one of the slowest and the least feature-packed cloud service out there.
One of the highlights of Backblaze is its simplicity. An attractive and intuitive interface, strong security settings, option to restore data through a mailed drive and the ability to find the location of a stolen device are its other salient features Other than that, there's nothing much it offers. Customizing and file sharing can be cumbersome, and there's no way you can view files from backup. Overall, it's a great choice for backup rather than storage.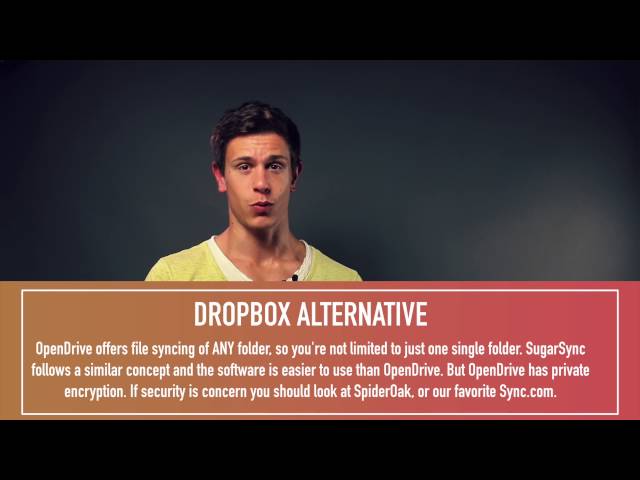 OpenDrive is another power-packed option that is, however, a little more expensive than most competitors at $13 per month, which may be a little too much for most personal users as well as small businesses.
Probably, this option is best known for its web interface that comes with drag and drop functionality. Mobile apps, file versioning, decent file-syncing, sharing and ability to use it from unlimited devices are other reasons to use this service.
Final Thoughts
To conclude, data is growing, and you're better off choosing plans with a storage space of 1TB or more to have the flexibility of storing whatever you want. In terms of money too, large storage plans cost less per GB than other ones.
All the above service providers we have reviewed offer the space you want, along with other cool features that make sharing, syncing and backup easy. Many of them are also reliable as they come with good security practices.
The exact choice of service provider depends to a large extent on what features you want. For example, if you want to store your data away from the prying eyes of the NSA, Jottacloud would be a good choice. On the other hand, if you're looking for a solid local backup option, CrashPlan is something you'd want to try. For ease of use, we'd recommend services like Dropbox and IDrive.