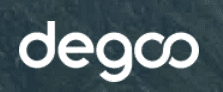 Visit

Degoo
100GB free backup
iOS & Android app
Decent speeds
Degoo Review
Degoo comes with 100GB of free storage and a decent mobile app, but it falls behind in pretty much every other category. If you want to learn why you should avoid this online backup provider, read this Degoo review.
Degoo walks the fine line between cloud storage and online backup. This isn't impossible — read our pCloud review for a cloud service that does both well. However, as you'll see in this Degoo review, it ends up doing a rather poor job of both, especially in the web app.
Key Takeaways:
Degoo no longer has a desktop client.
The web app is hard to use and lacks features.
The free plan works fine on mobile if you don't mind the ads or security flaws.
Degoo isn't all bad; the free plan is rather generous, it has a decent app for mobile, and the upload speeds are alright. The free version will let you get more space on your mobile device to store your pictures and media, but that's about all it's good for.
In order to give users so much free backup space, Degoo cuts some corners. This means it's missing zero-knowledge encryption, and your data isn't stored on multiple data centers, two things that are only available with a paid plan. The customer support is also lacking, similar to what we find with free services like Duplicati (read our Duplicati review).
02/13/2022 Facts checked

Cloudwards.net updated this review to account for the removal of the desktop client and the updated pricing structure. Version Number: Web app: unspecified; Android: 1.57.166.220110.
Although Degoo's security could be tighter, it's not so bad that you should be wary. It's probably fine for holiday pictures, but maybe not sensitive medical documents.

Degoo is based in Sweden and uses some U.S. servers. As far as we can tell, there are no links to the Chinese government, although it does still have its own security issues.

Degoo's free plan doesn't come with zero-knowledge encryption and keeps your data in a single data center, which isn't great if you want to keep your data safe.
Degoo Review: Alternatives
Strengths & Weaknesses
Pros:
100GB free backup
iOS & Android app
Decent speeds
Cons:
Minimal support
No free private encryption
No auto desktop backup
No file versioning
Poor feature set
Difficult to use
Features
Degoo is lacking pretty heavily in its feature set since the Windows desktop app stopped being supported and everything moved over to the web app. This would have been fine — if the web app was any good.
You can't set up an automatic continuous backup or a backup schedule. Your only option is a manual backup, which limits you to uploading one file or folder at a time, doesn't tell you when it's done, and gives no good indication when a file is missed or ignored.
Degoo's handling of reuploaded files is even worse. There isn't a block-level file sync, so when you reupload a file you have to upload all the data again. This means that large files will take a long time to upload, even if the change is relatively minor.
You can delete files without worrying too much. Like most other cloud backup services, Degoo keeps deleted files for 30 days in a separate tab. However, there isn't any file versioning.
This is especially weird considering the size of Degoo's plans. At 10TB you have enough free space to occasionally delete a folder before you reupload it. This would give you a version for up to a month, without slowing down your uploads too much, due to the lack of a block-level sync.
File Sharing & Photo Storage Maximizer
Outside of the very basic ability to upload and view files, Degoo has a couple of notable features. The first is the ability to share files. This is common among cloud storage solutions, but it's a nice add-on.
The second is an add-on for the Ultimate plan — the photo storage maximizer tool. This uploads the full resolution pictures to Degoo's servers and keeps a lower quality one on your device. This can be useful if you want to save space while keeping your photos accessible offline.
Degoo's Mobile App
Although we've been harsh on the web app, the mobile version is a little better. You can automatically upload certain file types, choose to upload over mobile data or WiFi, and look through all of your uploaded files.
Degoo isn't the best online backup for mobile devices; using your iCloud or Google account for your backup is often easier. However, at least the Degoo app for mobile works as a backup service.
| | |
| --- | --- |
| Backup Scheduler | |
| Continuous Backup | |
| Incremental Backup | |
| Image-Based Backup | |
| External Drive Backup | |
| NAS Backup | |
| Server Backup | |
| Hybrid Backup | |
| Mobile Device Backup | |
| Unlimited Backup | |
| Unlimited Devices | |
| Speed Throttling | |
| Block-Level File Copying | |
| Multithreaded Backup | |
| Courier Recovery Service | |
| Browser Access | |
| Mobile App Access | |
| Versioning | |
| Deleted File Retention | |
| Private Encryption | |
| At-Rest Encryption | |
| In-Transit Encryption | |
| Encryption Protocol | AES 256 |
| Two-Factor Authentication | |
| Hardened Data Centers | |
| Proxy Server Settings | |
| HIPPA Compliant | |
| 24/7 Support | |
| Live Chat Support | |
| Telephone Support | |
| Email Support | |
| User Forum | |
| Knowledgebase | |
| File Sharing | |
| Device Sync | |
| Free Trial | 14 |
Pricing
Degoo's 100GB of free storage is phenomenal compared to basically every other free cloud storage service, and you can get even more by watching ads and inviting friends. The only downside to the free account is that you have to deal with all the other problems with Degoo.
There is one extra problem with the free plan. When you try to upload over 1,000 files, you'll be given a file limit warning. It doesn't seem to actually stop you; however, throwing up warnings of a files size limit with a big "upgrade now" button is a little concerning.
Degoo Cost
Beyond the free tier, when it comes to price per gigabyte, Degoo is actually pretty cheap. Icedrive (read our Icedrive review) is an excellent value provider, and Degoo's 500GB plan is just over half the price of Icedrive's 1TB plan. The 10TB plan is also competitive when compared to the $17.99 Icedrive charges for 5TB.
However, the selection of plans is a little confusing. The 100GB plan will be enough for users who are just saving a few files, and if you're backing up a full computer, you'll probably want a terabyte or two. For 2TB of storage at under $10 per month, both Sync.com and pCloud are much better services.
There was also a discrepancy in the pricing on the mobile app, where we found the prices could be almost twice as much and we aren't sure why. If you want the cheapest prices for your premium Degoo account, use your computer to buy it.
Ease of Use
A service with a limited feature set is normally really easy to use — look at our Backblaze review for a great example. However, Degoo still manages to mess up here, making this a somewhat frustrating backup solution.
The web interface for Degoo isn't good. The main upload button lets you add only one file or folder, everything seems to lag a little, and the progress bars for uploading files are confusing and unreliable.
Degoo Cloud Storage Mobile Apps
The mobile apps may have more features, but they aren't exactly easier to use. The screen is filled up with the huge icons you can't resize, and the free plan has ads. There is a gallery where you can view your pictures, but compared to cloud services Apple Photos and Google Photos, it's not very good.
You also get some options for an automated backup, which makes using it regularly less of a hassle. However, navigating the app can be confusing, and it's far from the clean experience with providers like IDrive (read our IDrive review).
File Backup & Restoration
Unless you're using the automated backup for mobiles, backing up your files with Degoo is slow and annoying. You're better off ignoring the "upload" button and just drag in files instead. There isn't any good way to monitor the backup, either.
You will get a warning when you try to upload over 1,000 files, but it doesn't seem to actually stop you. However, when Degoo misses a file due to an error, the warning is small and disappears quickly. There doesn't appear to be any way to view a log file, and the warning doesn't specify which file failed, so it's hard to actually resolve the issue.
Restoring a file is as simple as right-clicking it and selecting "download." It then downloads like any other file. Sadly, this means it will always go into your downloads folder, but at least the process is quick and easy.
Speed
Speed is important for every cloud storage provider, as you don't want to be waiting around for files to upload all the time. To test Degoo's speed, we uploaded a 1GB folder and then downloaded it from the servers. Both transfers used a high-speed internet connection, throttled to 100 Mbps, meaning each transfer should take 1 minute, 20 seconds.
| | First attempt: | Second attempt: | Average: |
| --- | --- | --- | --- |
| Upload | 0:04:20 | 0:02:25 | 0:03:23 |
| Download | 0:01:53 | 0:01:30 | 0:01:42 |
As you can see, the download speed was decent — only 1 minute, 42 seconds on average. We've seen faster before, but this is perfectly fine for most uses. However, the upload speeds were far more unstable. In the first transfer, it struggled to use more than half of our bandwidth. The second transfer went faster, but still spent plenty of time processing at the end.
Security
Degoo's security is surprisingly good. You get 256-bit AES encryption on all files, everything can be stored with zero-knowledge encryption, and your files are kept on multiple databases so a natural disaster can't wipe it out. We would have liked it to offer two-factor authentication, though.
However, of the three major security features Degoo offers, the free tier comes with just one of them: 256-bit AES encryption. Zero-knowledge encryption and redundant data centers only come with the premium Degoo subscription options, and free users will have to pay up or put up with inferior security.
Additionally, plenty of users have reported losing data or having their accounts deactivated — even if they have the old lifetime subscription. There have been similar reports about Jottacloud (read our Jottacloud review), but at least Jottacloud has a good support team. Degoo just sends an automated message from "Degoo bot" to the unlucky users.
Privacy
Degoo's privacy policy is pretty good, and it claims to only collect a small and limited amount of data. You don't need to take our word though; it's a pretty quick read at around 1,000 words.
Another key element to privacy is the country where your data is held. Degoo itself is in Sweden, which is in 14 Eyes, and it uses providers like Google Cloud and Amazon Web Services, which are both based in the U.S. Neither of these are ideal locations, so that zero-knowledge encryption will be useful if privacy is important to you.
Customer Support
Customer support is important, and often something you don't think about until it's too late. Sadly, with Degoo, you're going to be waiting a long time for that support, if any ever comes.
Normally, the first place to look is the knowledgebase. However, the 23 questions probably aren't going to help much. There is a search bar at the top, but it's quicker to just look at all the questions.
Once you've burned through the rather pitiful selection of questions, you'll see a button to create a ticket. This is how you contact the email support. Enter your email address and query, do the CAPTCHA that's in a box that's too small for it and click send.
You'll get an email from the Degoo bot telling you they've received the email, and then you can hope and pray you get a response. Many users reported waiting two or three weeks for a response, and some say they never heard back. We'll be sure to update you if our query got anywhere, but it's not looking good so far.
The Verdict
Degoo isn't good. Even users who want plenty of cloud space for free should probably stay away and check out our MEGA review for a decent free service.
However, for users willing to pay for their backup, almost every other online backup provider comes with better security and has an actual desktop client. If you don't want to read a full list, look at our Acronis Cyber Backup review. It's one of the best and comes with both an unlimited backup and some spare cloud storage space.
Have you tried Degoo before? Did you think our review was fair? Was there any part of the service that we missed? Let us know your thoughts in the comments below. Thanks for reading.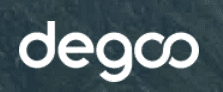 Visit

Degoo