SugarSync Review
Great file syncing service with good backup. Decent collaboration features. Sometimes a bit slow.
Last Updated: 22 Jun'17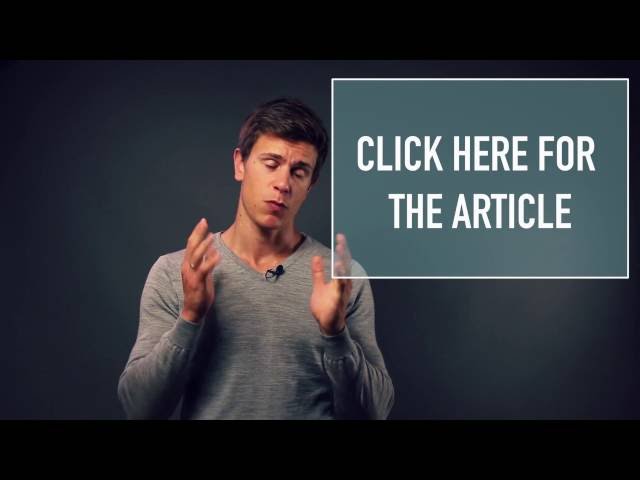 I admit it might be a little bit difficult to comprehend what SugarSync is all about, especially if you're new to the cloud scene. The company, however, is one of the biggest rivals to services like Dropbox, thanks to its advanced features and syncing functionalities.
As a matter of fact, SugarSync is currently one of the leading cloud syncing and backup services, along with other providers like Carbonite, IDrive, Box and Sync.com, just to name a few.
It has partnered with brands like:
Korea Telecom

France Telecom-Orange

Lenovo

SanDisk

BestBuy
To provide an integrated cloud service package, optimized for not only backups but also file sharing and syncing.
Unfortunately, SugarSync does not come with free limited storage accounts like its closest competitors. Users can only take advantage of a 30-day free trial, and that's only after giving out their credit card details. As a strict backup solution, SugarSync is certainly overkill and too expensive.
But if you're looking for:
File syncing
File sharing
Music streaming
Album sharing
And additionally like the fact that you're fully backed up in the cloud — then this service is the solution for you. To save you the trouble of doing so to get a feel for the service, I've taken the time to go through nearly everything on SugarSync, and have subsequently prepared a detailed review of the service.
Cloud storage and backup services are progressively growing in popularity among home users and businesses. That's why services like SugarSync are persistently gaining traction in a market of over 500 million users.
Going by the features we've analyzed, this particular cloud application provides straightforward and flexible solutions for individual users and businesses alike. In addition to offering cloud backup at a cost, SugarSync is better known for its sharing and syncing features, consequently facilitating file distribution and collaboration, with family members and business teams, across multiple devices and platforms.
Strengths:
Supports Windows, Mac OS X, iOS, Symbian & Android

Supports uploading via email, through special email addresses

SugarSync also supports a variety of applications & services

Popular ones include WritePDF, Xendo, Kloudless, and Cumulo

The application comes with file versioning, up to 5 file versions

Storage space is computed according to just a single file version

Files in-transit and at-rest are secured via TLS and 256-bit AES encryption

SugarSync can send a file link via text to invite recipients through their phones
Weaknesses:
Discontinued unofficial third-party Linux application

SugarSync does not offer a free account

SugarSync is rather expensive compared to its closest competitors

Users have to enter their payment details when signing up

SugarSync does not offer user-side encryption keys

SugarSync does not reveal the locations of data centers where files are stored

SugarSync mobile does not come with a search tool

SugarSync does not issue a notification before renewing subscriptions
SugarSync is a cloud service that supports active synchronization of data across multiple computers and devices for sharing, syncing and file backups on:
Windows
Mac OS X
iOS
Android
Only a single third party application, which unfortunately got discontinued, supports Linux. Headquartered in San Mateo, California, Sharpcast, the mother company behind SugarSync, was incorporated in the year 2004 by Gibu Thomas as the Chief Executive Officer, and Ben Strong as the Chief Technical Officer.
The duo came up with Sharpcast Photos in 2006, an application for synchronizing photos between multiple phones and PCs. However, two years down the line, both Ben and Gibu left the company and were replaced by Laura Yecies as the Chief Executive Officer.
Laura and her team restrategized the entire company and subsequently rebranded it as SugarSync in 2009, marking the end of Sharpcast Photos. To maintain an active user base, they offered people who had already saved their images on the application a chance to migrate to SugarSync, where they'd find all their photos intact.
That step helped them hit the ground running, with the first group of users, which has since grown by millions.
Alternatives for SugarSync
Unfortunately, SugarSync does not offer a free account.
It only comes with a 30-day trial period across all its plans, which requires credit card information when you sign up. I like the fact that SugarSync's pricing plans are simple and straightforward. You don't have to go searching through the main website, clicking through multiple programs and sub-categories, to find an ideal package.
---
---
For multiple users and businesses, the cloud storage service also offers:
Custom Plan at a price negotiated with the support team, for 10+ users
Of course, this may seem cheap at first (because it's priced on a monthly basis), but everything changes when we start comparing SugarSync with other services. IDrive, for example, offers 1TB for just $59.50 per year, while cloud backup services like Backblaze charge $5 for unlimited storage on a single computer per month. All things considered, it's not clear why SugarSync is more expensive than its peers.
If they offered a free plan, we'd assume that they possibly operate on high costs to compensate for servers taken up by free accounts. Box, for example, offers 10GB of free storage space, while pCloud trumps all of them with 20GB of free storage space.
One of SugarSync's greatest abilities, especially when compared to its competition, is the service's syncing feature, which allows users to sync and access multiple files. Services like Dropbox, on the other hand, require users to manually drag and drop files into a separate sync folder, to provide access across multiple devices.
As a matter of fact, by default, SugarSync avails user data to all devices connected to a particular account. If you have sensitive files you'd like to exclude, just select and choose what not to sync along with the rest.
Since syncing is only the first step to effective cloud collaboration, SugarSync also supports a variety of applications and services, to further optimize teamwork.
Some of the popular ones include:
WritePDF

Xendo

Kloudless

Cumulo
Still, on the subject of collaboration, I found SugarSync very useful, even for teams that don't log in online frequently. That's because it provides offline access to all the connected devices. And comes with file versioning, allowing you to go back and scroll through five previous file versions.
This feature is particularly critical in high paced environments, where the chance of error is considerably high. Users can comfortably refer and reinstate past file versions to correct any unwanted file changes.Interestingly, despite storing multiple versions, storage space is computed according to just a single file version.
A 1GB video with five versions, for example, would only take up 1GB worth of space.  If a shared file gets deleted by one of the users, it's immediately transferred to the "Deleted Items" section. This allows administrators and other users to recover and reinstate accidentally deleted files.
However, failure to restore them within 30-days results in permanent deletion. In addition to client uploads, SugarSync also supports uploading via email, through special email addresses attached to user accounts. All you need to do is send an email to the address attached to your account, and the application will handle the rest.
This is a great way of backing up email attachments and allowing third-parties to upload data straight to your account. All files sent through email are displayed within the "Uploaded by Email" folder, in the "My SugarSync" section of an account. Unfortunately, this method of uploading does not support all types of files. The surest way of uploading:
Is through the application's PC and mobile clients. Since the application works through two-way synchronization, all uploaded files are automatically reflected and availed on any devices connected to the account. So when you restore a deleted file, it's immediately reinstated and re-downloaded in your tablet, phone, laptop, etc.
Pretty cool, huh?
When it comes to speed and performance, I was hoping that SugarSync would prove to be one of the faster cloud storage services we've tested, since it's more expensive compared to Dropbox and the likes. So, let's see if higher costs translate to correspondingly faster speeds. To be fair, the first step, of course, was running a speed check on my Internet connection.
I established that I was operating at a download speed of 93.20 Mbps, and an upload speed of 46.21 Mbps, which aren't bad for cloud operations.
I went ahead and right-clicked on a 10GB test folder, and started the upload process by selecting "SugarSync," then "Add folder to SugarSync." SugarSync's PC application immediately listed the folder and displayed "Adding" as the upload progressed.
Amazingly, the entire upload took just 1 hour and 40 minutes, with an average speed of 18.5 Mbit/s. Even more impressive is the fact that the maximum upload speed through that period was 60.86 Mbit/s. Well, evidently SugarSync is indeed one of the fastest services we've tested here at Cloudwards.net.
Setting up SugarSync on a PC and mobile phone is pretty easy. After signing up online, you're expected to choose a platform and download SugarSync applications for both your PC and mobile device. As we've already established, the service supports Windows and Mac computers, plus:
Symbian
Windows Phone
 iOS
BlackBerry
Android
From my experience, it's one of the most comprehensive services out there, when it comes to platform support. As a matter of fact, there's even an Outlook plug-in, which allows users to send large files as SugarSync links, as opposed to actual email attachments.
Installing SugarSync automatically embeds it into File Explorer. Uploading a file or folder is as easy as right-clicking it, choosing SugarSync, and proceeding to "Add folder to SugarSync".
SugarSync Integrates itself with an operating system, picking up any changes made to a folder that's mirrored in the cloud and subsequently make similar updates to the local folder. That way, users can always have the latest versions of their files available,  without actually prompting the application to conduct updates.
Another thing I noticed immediately after installation, is that synced files and folders are automatically scanned and displayed on all the other devices connected to an account.
SugarSync relies on two systems of security:
Stored file encryption

Protection of data in-transit
The former utilizes 256-bit AES encryption, which is considerably effective, and accepted as the industry standard encryption level. Unfortunately, there is a downside to this scenario. Unlike providers like Backblaze, SugarSync does not offer user-side encryption keys.
The encryption keys are entirely kept and controlled by SugarSync, which consequently makes the company a not-so-ideal place to store highly sensitive information. The only advantage of a provider-controlled encryption key is the fact that you can always retrieve information even after forgetting an account's password.
Keeping your encryption key may increase security, but doing so, also makes data totally irretrievable in case you lose it. Data-in-transit gets protected by Transport Layer Security or TLS. It's a system that pretty much uses the most advanced Secure Sockets Layer (SSL) versions. Although both methods are slightly different, TLS came after SSL, and they both utilize the same protocol as HTTPS websites.
As far as legal issues are concerned, SugarSync does not reveal the locations of the data centers where your information gets stored. The Ireland-based J2 Global Company that acquired SugarSync in March 2015 claims that it's compliant with the now defunct US-EU Safe Harbor Framework, but still doesn't disclose its respective server locations.
There are two major problems with this situation:
The EU Safe Harbor agreement was ruled invalid, consequently locking out EU countries from US-EU data transfer. It's still not clear if data from SugarSync users in the US can be transferred to EU based servers
Failure to reveal server location makes it even more difficult to understand policies that your data will be subjected to. As a matter of fact, SugarSync doesn't even own its servers. They are all acquired from Amazon Web Services, which provides large scale virtual data centers
From the look of things, SugarSync may go ahead and pass data to the authorities in case it gets cornered by a country's data policies. Sadly it would be impossible to protect your files in such a case since users do not control their keys.
One feature conspicuously missing from SugarSync is a "restore files" button or tab. As a matter of fact, it's practically impossible to download a file or folder through the PC application.  I was even surprised to learn that SugarSync guides users on their knowledge base, to download files by right-clicking and choosing download.
Well, right-clicking produced a bunch of options, but there was no download button.
So I had to go the way of web restoration. Downloading through the web is as simple as selecting a file and proceeding to click on the download icon. While this limits your file restoration options, it allows users to download remotely, without necessarily using the computer that originally uploaded data to the account.
Clicking on the download icon starts the process, with files getting downloaded as Zipped folders. Of course, you'll have to decompress the files after they've downloaded, to restore them to their original locations. Speaking of locations, SugarSync does not provide first location data restoration.
So it cannot ideally be used as a recovery tool. Additionally, since SugarSync does not offer full system uploads, it cannot be adopted as a disaster management tool and possible recovery mechanism.
Going by my experience with SugarSync, I believe that it is by far one of the best, if not the best service, I've used when it comes to file sharing and syncing. The application may not offer anything unique, but I loved the simplicity and straightforwardness of the entire framework for sharing and syncing files.
You can share files by creating a public link and distributing it online. Through the link, recipients can comfortably download files without even signing up for a SugarSync account.
While assigning a public link makes files accessible to anyone, I like the whole idea of disabling file previews when links get posted on social media. They may be public, but some subtleness is still important, especially for a personal account.
Open sharing via the web account is as simple as selecting a file or folder and proceeding to click on the sharing icon. Choose "share public link" and select the platform of your choice, alternatively, you could copy the link to the click board, to share elsewhere.
On the PC application, right-click a file and choose "copy public link." For sensitive files that you'd like to share privately, SugarSync provides the option of additionally dictating a recipient's editing privileges. Also, unlike public sharing, you can control who views and accesses the file or folder. On the web account, private sharing gets done by choosing the "share public link" option in the file sharing window.
On the PC application, however, users should right-click on a file and select "share" as opposed to "copy public link."
SugarSync has developed a wide range of mobile applications, compatible with the following major platforms:
Symbian
Windows Phone
Blackberry
iOS
Android
All the apps are well-developed, responsive, and come with simple, straightforward interfaces, just like the PC app. All icons and folders are systematically arranged.
After downloading and installing the app, SugarSync will request to automatically upload all your photos and videos. If you choose to proceed, the media will get uploaded to your cloud account, and then synced with connected devices. Users can stream media files from the service's mobile phone and tablet applications.
Additionally, users can remotely edit documents straight from their smartphones and tablets. To facilitate great mobile connectivity, SugarSync further provides the option of sending a file link via text, to invite a recipient through his/her phone.
Other ways you can interact with a file include:
Deleting

Moving

Copying

Syncing

Renaming
SugarSync extends its security features to the mobile applications. Both files in-transit and at-rest are secured through TLS and 256-bit AES encryption respectively. On the downside, SugarSync mobile does not come with a search tool.
This missing factor complicates the whole process of finding one particular file or folder. You have to understand exactly where it's saved, or you'll probably spend some time crawling around looking for it, especially if you have many files.
Logging into your account through SugarSync's main site provides additional privileges, compared to the mobile and desktop applications. Users can view and explore all uploaded and synced files, plus download the most recent versions. SugarSync not only provides access to different file versions but also allows users to restore all of them.
If you happen to lose a device, the web application comes in handy for remotely wiping all synced files from a smartphone, tablet or computer. Amazingly, this option doesn't affect files or folders in the cloud account. Users can get rid of synced files, and still maintain them in their web accounts.
Finding a file is also easier using the web application, thanks to an ever-present search bar. Unfortunately, unlike Google Drive, searching for a file is only limited to meta-keywords, like the file's name. Overall, what I liked most about SugarSync's web application is the simple, structured interface.
Finding your way around isn't complicated, and new users can pretty much acquaint themselves with all functionalities in just a couple of minutes.
I was surprised to learn that SugarSync does not provide live customer support to home users. This privilege is only available for business tier users. I guess that's what comes when the number of users substantially outnumber the customer care agents.
If the help center knowledge-base and FAQs are inadequate, you only have the option of sending an email by submitting a request. I went ahead and sent one, and I was impressed by their speed since they got back to me after about 30 minutes.
However, because SugarSync is costlier than to its closest competitors, I find it unfair to keep home users in the dark. Even the company contact page does not have a phone number to get through to the support staff.
At least SugarSync tries to make up for this through zero adverts and upgrade promotions, even on trial accounts. Additionally, they didn't spam my inbox, I did not get any last minute offers or promotional emails from the service.
However, I'd appreciate an email or notification right before my subscription renewals. SugarSync just goes ahead and charges your credit card or PayPal account without a heads up, so you pretty much end up involuntarily making payments. When the time came for canceling my subscription, SugarSync did not hog my devices at all.
Cancelling and uninstalling can be done in just a minute or two.
As the name implies, SugarSync's primary function is file synchronization. That's a slightly different calling compared to other cloud backup services, which primarily market themselves as disaster management solutions.
Therefore, if you need to backup an entire system for security purposes, SugarSync is simply not the right solution for you. It's built to facilitate collaboration, with multiple access and sharing tools, plus multiple device support.
Overall, it's a great tool if you need superior syncing capabilities, can afford it, and are willing to compromise on the weaknesses I've identified. What do you think of the service? Share your opinions and thoughts in the comments section below.
SugarSync Features
www.sugarsync.com
Free Storage
Free Trial
30 Days
System
Price
Starts from $ 2.50 per month
Mobile Access
Mobile Apps

iPhone
iPad
Android
WindowsPhone

Syncronisation
Free External HD Backup
Continuous Backup
Incremental Backup
Backup Scheduling
Bare Metal Backup
Exclude File Extensions for Backup
Network Drives
Bandwidth throttling
Web Access
HIPAA Compliant
File Size Limit
Unlimited GB
Included Machines
1
File Sharing
Multiple Accounts
Share Photo Albums
Music Streaming
Folder Collaboration
Outlook Backup
Local Encryption
Server Side Encryption
Keeps deleted files
Unlimited
File Versioning
5