Elephant Drive Review
ElephantDrive is a good provider that offers a little of everything but privacy. Read our review for the full picture.

Decent
Starts from
$
8
33
per month
for

1000 GB
ElephantDrive is a backup, sync and file-sharing platform that offers good functionality, but at a high price and with some worrisome bugs. Though we don't recommend it entirely without reservation, on the whole it is a good service that offers something for everybody.
Read on to find out more about ElephantDrive's ups and down and see how it compares to our other best cloud backup services. If you'd rather give the service a test drive of your own, you can also signup for 2GB of free online backup by visiting ElephantDrive.
Also, check out our video review of ElephantDrive below if you'd like the bullet points of this review.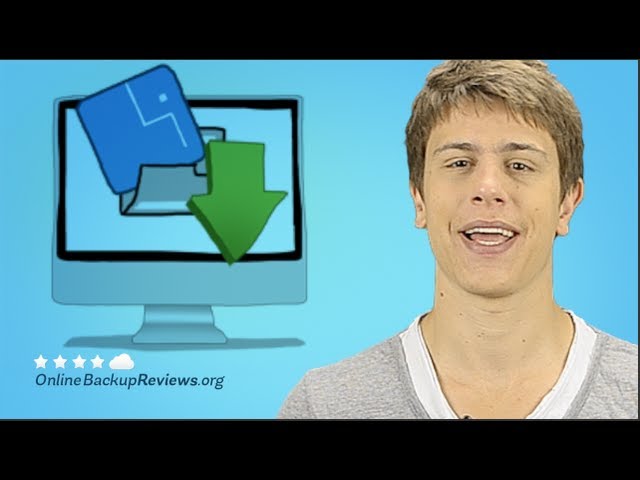 Alternatives for ElephantDrive
1

ElephantDrive


www.elephantdrive.com

/month

Continuous Backup

Incremental Backup

External Drive Backup

NAS Backup

Unlimited Backup

Versioning

Private Encryption
2

IDrive




★★★ Best Cloud Backup ★★★


www.idrive.com

/month

Continuous Backup

Incremental Backup

External Drive Backup

NAS Backup

Unlimited Backup

Versioning

Private Encryption
3

Backblaze




★★★ Best Unlimited Cloud Backup ★★★


www.backblaze.com

/month

Continuous Backup

Incremental Backup

External Drive Backup

NAS Backup

Unlimited Backup

Versioning

Semi-Private Private Encryption
Strengths:
Backup unlimited devices
Password-protected sharing
Zero-knowledge service
NAS & Windows Server
Backup to local storage
Fast backup speeds
Weaknesses:
A bit pricey
2GB file-size limit
No unlimited backup plan
Restore feature is buggy
Can't restore from desktop client
ElephantDrive has more strengths than weaknesses. It lets you backup unlimited devices for no extra charge, has broad platform support and is easy to use. The biggest downsides are the low file-size limits and a price that exceeds that of competitors like BackBlaze, CrashPlan and IDrive.
Spec-for-spec, ElephantDrive doesn't offer many features when laid side by side with other backup services in our best cloud storage comparison. It's feature set is more subtle.
Starting with the good stuff, ElephantDrive is more than just a backup program: It can be used to sync your devices, too. If you need near real-time access to the same content from multiple devices, you'll want a sync solution like this. There's no device limit on a single account, either. If this is a winning feature for you, but you dislike ElephantDrive's price, check out our IDrive review for a cheaper alternative.
ElephantDrive clients are available for Windows, Mac, Linux, iOS and Android. In addition to your computers and mobile devices, it can also backup NAS devices. Backup services like Keepit charge extra for NAS and Windows Server support (for details on that, check out our Keepit review). For ElephantDrive, that's all included in the cost of your subscription.
That's the good news; let's talk downsides. ElephantDrive imposes upload limits on file size: 2GB for Pro plans and 15GB for business plans. This is a pretty tight ceiling for home users especially, considering 4K movies can easily exceed 2GB.  
Additionally, ElephantDrive doesn't let you restore from is desktop client. You have to use the web browser, which itself has a rather alarming bug that I'll touch on later in this review.
ElephantDrive offers three subscription plans.
---
---
The most basic is ElephantDrive Lite, which gives you 2GB of backup for free. That's not much at all, though, especially when companies like pCloud offer up to 20GB of free storage (check out our top five providers with large free service plans for more information).
You can, however, expand that 2GB via ElephantDrive's referral program. You get an extra 250MB for each person that uses your referral link to sign up. It's helpful, but you'll need 72 people to sign up before you can match what you get with pCloud (for more information on this, check out our pCloud review).
For most individual consumers, an upgrade to ElephantDrive Pro will be necessary. $9.95 a month gives you 1TB of backup. You can expand that for an additional $9.95 per terabyte per month up to 10TB. After that, you'll need to contact ElephantDrive to purchase more.
A Business plan gives users 2TB of storage for $39.95 per month. Business plan subscribers also get a larger file size limit (15GB) and a direct line to ElephantDrive in case issues arise.
If you pay for an annual Pro or Business subscription, ElephantDrive gives you two months for free.
ElephantDrive doesn't offer an unlimited plan. Granted, 1TB is enough for most people to backup their files, but competitors like Backblaze and Carbonite offer unlimited backup. Granted, those services also restrict users to backing up a single device, leaving consumers to pick between unlimited backup or unlimited devices, like with IDrive vs Carbonite.
Setting up ElephantDrive is pretty straightforward: you only need an email address and password to get an account. Once your account is created, download the client for your operating system and install it.
During setup, ElephantDrive asks if you want to create a backup of common folders like your desktop or documents folder. Afterward, it creates a couple of folders on your main drive and runs a skippable tutorial that will walk you through the basics.
There are a few different ways to backup and sync files, the most straightforward being directly through your operating system. Basically, you drag and drop your files into the folders that ElephantDrive creates, then wait for the upload to finish. However, you can also backup from your phone or browser.
The browser experience is clean. When you open your account, there's a folder hierarchy that gives the typical settings of downloading, renaming, etc. However, a quick tour will show some complex options to suit the app to your needs. The website is simple enough for most people to navigate, but complex enough for techies to do some heavy lifting.
The mobile app will backup photos and contacts from your phone, but that's it. A couple of sliders control those backups. Other than that, you can also access photos, audio files and video files stored online.
ElephantDrive is convenient for those who want to setup a backup and forget about it. That being said, a look around our online backup reviews shows there are plenty of services like that. What makes ElephantDrive stand out is how many tweakable settings there are for people who want them.
File Backup & Restoration
There isn't a set way to run backups with ElephantDrive. The way that it teaches you during the tutorial is to drag and drop files into the two folders the application creates on your main drive.
There's a folder for backup and a folder for synchronization, but they both do the same thing. If you don't want to use those folders, you can right-click on any folder in your file system and back it up directly.
Folders will show a blue sync symbol as they're uploading and a green checkmark when completed. Everything operates in the background, which, for most people, is a plus. Strangely, from the desktop client, only folders can be backed up. If you want to backup individual files, you'll need to upload from ElephantDrive's web client directly
ElephantDrive doesn't have any restrictions on file types that I could detect. I backed up Pro Tools sessions, Adobe Premiere Pro projects and Kontakt instruments without any issues. That last file type is rare enough that it stumps Windows, so it looks like ElephantDrive can handle just about anything.
Right-clicking on stored content lets you copy shareable links that can be password protected, as well as view archived and previous versions of your files.
Changing settings for your backup isn't so straightforward. There's no application window that opens. While the client runs, it lives in the taskbar and you have to right click on the ElephantDrive taskbar icon to manage preferences
From there, you can set exclusions for your backups if you want to backup an entire drive short of a few folders. You can set restrictive parameters for files created before a particular date, files that exceed a set size and certain file types.
Critically, you can also setup how often backups run. You can schedule them daily, weekly, monthly or even continuously. Set to continuous, ElephantDrive updated my backups every one to three minutes on average
There are a few more options for archiving and versioning your files. The defaults give a month of time before older versions are deleted, but you can change that to however long you want. File versions take up space on your account, so remember that if you want to keep files around for longer than 30 days.
Unfortunately, restoration isn't as clear as backup. In fact, I couldn't find any options that allow restoration from the desktop. All restoration is done through ElephantDrive's website.
From the website, there are two options to restore files. One is to download a folder and the other is to restore a folder. Choose "download" and Windows Explorer opens to let you choose where to save the file.
Restoration, in theory, should restore files to their original location. However, my testing found the feature doesn't seem to work. I tried restoring a folder and, despite saying that the file would eventually show up, nothing happened. Granted, restoration can be carried out via downloading, but it's not straightforward. This pointless option knocks the experience down a notch.
ElephantDrive should have trashed one of the options and avoided the confusion. Unfortunately, its inclusion complicates an otherwise simple process.
In order to gauge just how fast ElephantDrive is, I ran a series of speed tests using a 1GB test folder containing a variety of photos, ebooks and video files.
| | First Attempt: | Second Attempt: | Average: |
| --- | --- | --- | --- |
| Upload time: | 31:22 | 24:21 | 28:11 |
| Download time: | 6:11 | 7:02 | 6:56 |
ElephantDrive is one of the fastest backup services out there based on my tests. You can find my Internet speeds below for a bit of perspective.
I did the upload speed tests by right-clicking and uploading through Windows. I also tested the speed uploading to the site separate from what's recorded in the table above. When doing that, speeds dropped to only a few minutes. There's no clear explanation as to why, but the tests turned out similarly every time.
However, there's no way to monitor your transfer. ElephantDrive's integration into your operating system is convenient for quickly backing up folders, but becomes problematic if there are issues in uploading. There's no base of operations to give information about transfer speeds, estimated time remaining or how much is being uploaded.
If backup is interfering with system resources, you can limit the bandwidth ElephantDrive uses
I tested uploading while also browsing the Internet and saw no noticeable dip in speed, so in general it doesn't seem ElephantDrive requires any throttling.
Security & Privacy Policy
ElephantDrive uses AES-256 bit encryption before files leave your device and a 128-bit SSL channel during transfer. ElephantDrive has some other stuff going on behind the scenes as well to protect your files that would require an article alone. Rest assured, your files are safe.
There are a few options for encryption, too, depending on what you want. By default, encryption is server-side, meaning ElephantDrive holds the key to each of your files. When you download files, it will decrypt that key so you never need to enter a key for access.
If you prefer, you can choose to set your own encryption key. By doing so you'll be setting up zero-knowledge encryption, which means that ElephantDrive cannot read or scan your content. However, that also means if you forget your password, ElephantDrive can't reset it and you'll have lost access to your backup.
You can also opt for no encryption at all to speed backups up. However, we certainly don't recommend you do this, given the dangers of cybercrime. ElephantDrive doesn't offer two-factor authentication, so be sure you take steps to create a strong password that's not easily cracked.
As far as the privacy policy goes, there are a few issues. First off, ElephantDrive combines the information you've given with information from third-parties to create a profile. This includes, but isn't limited to, your name, address, phone number and email address. It stores your credit card information on file as well. It's encrypted, but nonetheless worrisome.
After logging into the site a few times, ElephantDrive no longer required a password. I didn't ask Chrome (my browser of choice) to save the password, meaning ElephantDrive saved it to log me in. The extra hassle of reentering my password is worth the security of not having it stored.
As far as access to your data goes, things get a little confusing. The privacy policy states that ElephantDrive will not access your data without consent. That's not the full story, though. The privacy policy reads:
"ElephantDrive will not monitor, edit, or disclose any information regarding your Vault Data without your permission, except in accordance with this Policy and ours Terms of Service. ElephantDrive may access your account, including Vault Data, to respond to customer requests or in the course of auditing, research and analysis in order to maintain, protect and improve our services."
The problem is not that the service can access your information; the fact that ElephantDrive is trying to conceal it and can do so is the problem. It's bad enough that your information can be accessed, but dodging the issue is just adding insult to injury.
There's even more confusion from there as the privacy policy is pretty vague. It's long enough, but terms like "appropriate security measures" aren't very reassuring.
ElephantDrive is based in the U.S., too, and it looks like it will hand your information over to the NSA without a second thought. Here's how the company judges if something needs to be passed along:
"We have a good faith belief that access, use, preservation or disclosure of such information is reasonably necessary to (a) satisfy any applicable law, regulation, legal process or enforceable governmental request, (b) enforce applicable Terms of Service, including investigation of potential violations thereof, (c) detect, prevent, or otherwise address fraud, security or technical issues, or (d) protect against imminent harm to the rights, property or safety of ElephantDrive, its users or the public as required or permitted by law."
How many more reasons do you need to set your own encryption key?
One of the areas that justify the cost of ElephantDrive is the support it offers. Free plans grant email support as well as the help center that covers most common issues. Reaching out via a support ticket, I received a response in a little over a day.
Stepping up, the Pro plan advertises chat support. However, I couldn't access the chat or find out the times it's available. Either ElephantDrive should make this accessible or nix the feature.
Business plan users get a direct line to ElephantDrive. When you sign up, you're sent a number that you can call in case of issues. We weren't in a position to try it out, but a look around the web gives the impression it works well enough.
ElephantDrive is one of the more convenient backup solutions available, with some of the best server speeds we've seen. The backup process is straightforward, although the bug I encountered with the "restore" feature is troubling.
Issues with the privacy policy are worrisome but unfortunately not uncommon in the world of cloud backup. Bigger issues for many will be that it's expensive and doesn't offer unlimited backup space.
Still, most users will find their needs met with the amount of storage ElephantDrive offers and its extra cost may be worth the ease of use. Do you plan on signing up for ElephantDrive? Let us know in the comments below and, as always, thank you for reading.
Starts from
$
8
33
per month
for

1000 GB
Two-Factor Authentication