ElephantDrive Review
ElephantDrive is a versatile backup service that suffers from some serious flaws. However, for certain people it could be an excellent fit. Check out our full ElephantDrive review to see if you're one of them.
ElephantDrive is a U.S.-based cloud backup service that struggles to match the best services we have. That's thanks to its uncompetitive prices, poor user experience on the desktop, lack of file restoration from the desktop client and weak privacy policy.
That said, ElephantDrive has upsides. In addition to being able to backup your files, it can sync them across devices and share them with others. Plus, you can backup your files to local storage, including network-attached storage devices and external drives. At no additional cost, you can backup your server, too. It has strong security and offers zero-knowledge protection.
In the rest of this ElephantDrive review, we'll get into the details to help you decide if ElephantDrive is the service for you.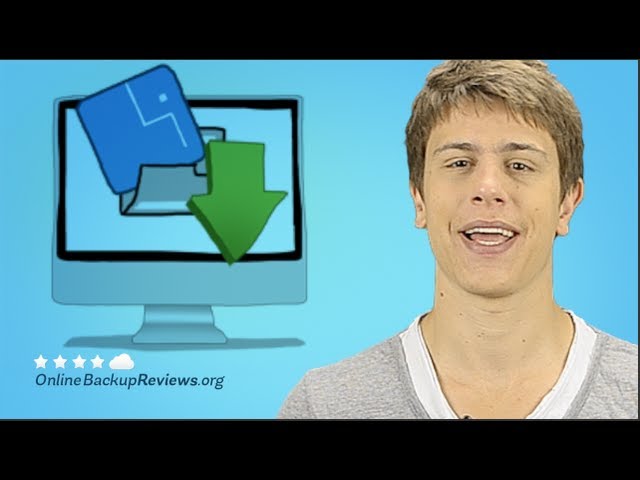 Strengths:
Backup external devices
Password-protected sharing
Zero-knowledge service
NAS & Windows Server
Backup to local storage
Sync files across devices
Fast backup speeds
Weaknesses:
Could be cheaper
Poor user experience on desktop
Can't restore from desktop client
Weak privacy policy
Slow download speed
Alternatives for ElephantDrive
1

ElephantDrive


www.elephantdrive.com

/month

Continuous Backup

Incremental Backup

External Drive Backup

NAS Backup

Unlimited Backup

Versioning

Private Encryption
2

IDrive




★★★ Best Cloud Backup ★★★


www.idrive.com

/month

Continuous Backup

Incremental Backup

External Drive Backup

NAS Backup

Unlimited Backup

Versioning

Private Encryption
3

Backblaze




★★★ Best Unlimited Cloud Backup ★★★


www.backblaze.com

/month

Continuous Backup

Incremental Backup

External Drive Backup

NAS Backup

Unlimited Backup

Versioning

Private Encryption
4

SpiderOak ONE


www.spideroak.com

/month

Continuous Backup

Incremental Backup

External Drive Backup

NAS Backup

Unlimited Backup

Versioning

Private Encryption
5

Acronis Backup


www.acronis.com

/month

Continuous Backup

Incremental Backup

External Drive Backup

NAS Backup

Unlimited Backup

Versioning

Private Encryption
Like other services from our best online backup list, ElephantDrive can protect your files from hard drive failures, unwanted edits and accidental deletions. On top of that, it offers more features, even some that are more common to cloud storage services. Users who need extra features will find ElephantDrive to be a solid fit.
In addition to backing up your computer and mobile devices, ElephantDrive can backup your NAS devices and servers. Backup services, such as Keepit, usually charge extra for server backup, but that's not the case with ElephantDrive. Its Home plan includes server backup and external disks. That said, if you want to learn how Keepit does it, read our Keepit review.
ElephantDrive can do more than just backup files. It can also sync and share them. Sync is short for synchronization, which means you can synchronize files across devices. It enables you to edit a file on one device and see those changes reflected on another in almost real-time.
To achieve that, you have to drag your files into a folder called "everywhere," which is inside your ElephantDrive folder. As soon as you add files to it, they'll be copied to other computers and devices on which you're running ElephantDrive. That goes for changes you make to your files, too.
The number of devices is limited, so if you like this feature but you need to sync many devices, ElephantDrive won't do. Your best bet is IDrive, which is cheap and can backup and sync unlimited devices. Read more about it in our IDrive review.
ElephantDrive also lets you share your data. You can share files with your friends and teammates by generating and sending URL links. If you want to make sure no third parties can access them, you can password-protect them. There's an option to share folders, too.
If you need that features but dislike ElephantDrive, check out SpiderOak ONE. It has strong security on top of sync and share features. Read more about it in our SpiderOak ONE review.
ElephantDrive Versioning
File versioning lets you retrieve previous versions of files to undo unwanted changes. It also helps protect you against ransomware, which encrypts your files and demand payment for their decryption. You can use the web client to specify how many versions and for how many days you want to keep them.
When you delete files or folders from the web client, they aren't deleted permanently. Instead, they're sent to ElephantDrive's "trash" folder. To delete data permanently, you must delete it from that folder. If you want to specify how deleted file retention should work, you can use "archive control" in the desktop client.
By default, deleted files stay in your account for 30 days. You can keep them longer by setting a specific number or choosing to keep them indefinitely.
ElephantDrive can also schedule backups, including continuous backup, and can protect your files using private encryption. We'll talk more about that in the "security" section.
ElephantDrive has drawbacks, too. It places upload limits on file size: 2GB for Home plans and 15GB for business plans. That's not much, especially for Home users, because high-definition movies are well over 2GB. On top of that, ElephantDrive doesn't let you restore from the desktop client. Instead, you have to use the web client.
If you want to learn more about backup features, consult our online backup library.
ElephantDrive Features Overview
Starts from
$
8
33
per month
for

1000 GB
Two-Factor Authentication
ElephantDrive offers three subscription plans: Free, Home and Business.
Free

100MB max file size

2 GB Storage

Home

2GB file size limit

1000 GB Storage

Business

25GB file size limit

2000 GB Storage

Custom (contact for pricing)

50GB+ file size limit Additional storage: pay per GB

5000 GB Storage
The free plan won't cost you a dime, but it provides just 2GB of storage. That's not much, but it's good enough to test ElephantDrive. You can try most of the features including NAS and server backup, sync and share. You can also protect your files using end-to-end encryption. Free users get FAQ and email support.
It's rare to see a backup service that has a free plan. Most only offer trials. Free plans are more common among cloud storage services, and you can see which ones offer the most in our top five providers with large service plans article.
Most personal users will need to upgrade to the Home plan. It's $9.95 per month. If you decide to pay for a year in advance, the price will come down to $99.95. The plan increases your storage to 1TB and raises the file limit to 2GB. You can backup a maximum of three devices.
On top of the Free plan's features, it adds the ability to backup external drives and locked files and folders. Scheduled chat support is available. If it doesn't provide enough storage, you can increase it by 1TB for $10 per month. The maximum amount of storage you can have is 10TB, and the number of devices you can backup is 10. The plan allows for three subaccounts.
Business users will get the most out of, well, the Business plan. It provides users with 2TB of storage for $39.95 per month. The file size limit is 15GB. If you need more storage, you can add to it in 1TB increments. Each increment will cost you $20 per month. The maximum storage you can reach that way is 50TB.
You can backup 20 devices using 25 accounts. The plan also adds a direct phone line to ElephantDrive and the ability to have managed restores.
If the Business plan doesn't cut it, you can contact ElephantDrive to get a price for the custom plan. It provides 5TB of storage, raises the file size limit to over 50GB and doesn't place a cap on the amount of storage you can buy. If you purchase additional storage, you pay on a per-GB basis. It also lets you backup more than 100 devices and have over 100 subaccounts.
As a custom user, you'll get priority support and a dedicated account manager.
We've mentioned IDrive as having similar features, but its plans are better value, too. ElephantDrive's Home plan is $95.99 per year and it only offers 1TB, whereas IDrive's Personal 5TB plan is $74.62 per year.
If you just want 1TB for cheap while being able to backup external devices check out our Zoolz Home review. Zoolz Home's Family plan is $39.95 per year at the time of writing and it offers 1TB of backup space.
ElephantDrive clients are available for Windows, macOS, Linux, iOS and Android. It's easy to set up the client. You only need to provide an email address and a password to register an account. Once it is created, you can download the client for your operating system and install it.
During setup, ElephantDrive gives you the option to create a backup of common folders, such as your "desktop," "music" and "documents" folders. After that, it asks you to specify where you want it to place the "ElephantDrive" folder. Inside it, it'll create a folder for backup and a folder for syncing.
The client doesn't have a control center like other services' clients do, but it has a system tray icon that you can use to set preferences, open the backup and sync folders, launch the web client and more.
You can backup and sync files using a few methods, but the most straightforward is through your OS. You only need to drag and drop files into the folders that ElephantDrive creates and wait for the upload to finish. If you have to backup a folder, you can just right-click it and select "backup this folder" from the ElephantDrive menu.
You can also backup from your phone or browser. The web client is easy to use, but feels somewhat dated and drab.
When you log in to your account, you'll see a list of your devices, with the action buttons and a search bar at the top. The buttons let you download, rename, delete and perform other actions on your folders and files. The search feature is fast, but it can only search through current folders. You can upload files to the cloud via the web client, but there's no drag and drop.
The mobile app can backup photos and contacts from your phone, but that's all. You can set your backup to run on a daily or monthly basis. If you don't want automatic backup, you can switch to manual mode. The mobile app also lets you access photos, audio files and video files stored online.
ElephantDrive is straightforward to use when you don't need to change anything, but it isn't so enjoyable when you need to change backup settings. That involves accessing the "actions" menu from the taskbar, navigating to the desired backup, selecting it and clicking the "edit backup" button. It's not difficult, but it feels clunky and convoluted.
We'd prefer to see a control center that shows the status of your backup, along with other options, in a more convenient manner. That said, some might prefer ElephantDrive's "thin" approach.
File Backup & Restoration
The primary way to create backups is the one the application shows you during setup. It involves dragging and dropping files into the two folders the desktop client creates on your main drive.
There's a folder for backup and a folder for synchronization, but the end result will be the same. You can backup folders from your file system by performing the right-click operation we discussed in the previous section.
During upload, folders show a blue transfer symbol as they're uploading and a green checkmark when they finish. You don't get more insight into what's happening than that unless you open the activity window. ElephantDrive can backup common file types along with some rare ones, too.
Changing backup settings isn't straightforward. You have to use the taskbar icon to manage preferences, including editing backups. From the backup preferences, you can set exclusions for your backups. They can be specific folders, types, files larger than a limit you set or older than a specific date.
You can also tweak how often backups run. The client lets you schedule them daily, weekly, monthly or continuously. We recommend using continuous backup. If you use it, you won't have to worry about whether you backed up everything because it backs up new files and changes to existing files automatically.
Unfortunately, you can't restore files using the desktop client. Instead, you have to use the web client. There are two options to restore files with it. The first is to download a folder or file and the second is to restore a folder. To do the latter, you need to locate the folder you want to restore, right-click it and select "restore folder."
You'll see a window that requires you to input information and tweak settings. You can choose the device where you want the restore to go, enter a restore path, choose when to run the job, overwrite or save existing files and include or exclude archived files.
Once you create a job, the desktop client will start and begin working on it. We didn't see notifications about the process. Rather, we had to open the activity window. To do that, click the system tray icon, then hover over "actions" and select "activity." The job took a while to start for us, but the file landed where it was supposed to.
The other approach requires you to find a file or folder you want to restore, right-click it and select "download." Next, the ElephantDrive Transfer Manager will start and ask you to choose where you want to save your data. Once you do that, the download will begin.
Both approaches are tedious and complicated compared to how other solutions handle restores. We'd prefer a one-click restore feature that you can modify if needed.
Initial backups can take a long time depending on the amount of data you want to backup.
Your upload speed will rely on how far you are from ElephantDrive's data centers, which are in the U.S, your internet service provider and how fast ElephantDrive handles the encryption and deduplication of your data.
To test upload and download speeds, we use a 1GB zipped folder. For this review, we used a WiFi connection out of Belgrade, Serbia, with an upload speed of 6 megabits per second and a download speed of 100 Mbps.
| | First attempt: | Second attempt: | Average: |
| --- | --- | --- | --- |
| Upload time: | 00:25:20 | 00:25:16 | 00:25:18 |
| Download time: | 00:04:53 | 00:04:47 | 00:04:50 |
As you can see from the table, the upload averaged 25 minutes and 18 seconds. That's close to the 21 minutes it should take in theory. Most services take about an hour to upload a 1GB folder, so this is a great result.
The same can't be said for the download time because it should be just over a minute in theory, a bit more when we figure in the overhead processes. Taking close to five minutes is a poor result. ElephantDrive lacks a block-level transfer algorithm to speed up the transfer of already uploaded files by only sending their changed portions.
ElephantDrive encrypts your files before they leave your device using AES 256-bit encryption. During transfer, the 128-bit SSL protocol protects them against man-in-the-middle attacks.
You can tweak your encryption depending on your needs. By default, encryption is server-side, which means ElephantDrive automatically generates and manages a key for you. ElephantDrive will decrypt your files when you download them, so you won't have to deal with providing a key.
If you choose to manage your key, you'll enjoy the benefits of having end-to-end encryption, which means that ElephantDrive employees won't be able to access your data. It also means if you forget your password, ElephantDrive won't be able to reset it for you. Get one of our best password managers to make sure you don't forget your password.
The third option is to have no encryption to speed backups up. We don't recommend that, though, considering the number of online threats to your security.
Encryption won't help when someone tries to steal your login credentials. Two-factor authentication will, but ElephantDrive doesn't have it. What you can do to protect your account is create a strong password.
ElephantDrive holds your data in hardened data centers that only authorized personnel can access. The facilities control the temperature, have redundant power, connectivity and safeguards against floods and fires. Plus, they use locked cages to protect servers.
The design of the security system is transparent to allow independent security experts to examine it and provide feedback about vulnerabilities. You can read more about that and other security features ElephantDrive uses on this page.
We decided to check ElephantDrive's privacy policy because suspicious clauses might hurt your privacy, even if you have private encryption.
That said, we found that ElephantDrive complies with the EU-U.S. and Swiss-U.S. privacy shield frameworks. The frameworks manage the collection, use, and retention of personal information transferred from the European Union and Switzerland to the U.S.
When you create your account, ElephantDrive combines the information you've given with information from third parties to create a profile. For some services, though, you can opt out of that.
The information includes your name, address and email address. It also stores your credit card information in encrypted form. Even though it's encrypted, that's still worrisome.
When it comes to accessing your data, things aren't so clear. The privacy policy says ElephantDrive won't access your data without your permission, but there's an exception. That part of the policy reads:
"ElephantDrive will not monitor, edit, or disclose any information regarding your Vault Data without your permission, except in accordance with this Policy and ours Terms of Service. ElephantDrive may access your account, including Vault Data, to respond to customer requests or in the course of auditing, research and analysis in order to maintain, protect and improve our services."
The service can access your data and isn't clear enough about that in the privacy policy.
To make matters worse, ElephantDrive is based in the U.S., and it looks like it wouldn't have issues with handling your information over to the U.S. National Security Agency. The company determines what needs to be passed using the following method:
"We have a good faith belief that access, use, preservation or disclosure of such information is reasonably necessary to (a) satisfy any applicable law, regulation, legal process or enforceable governmental request, (b) enforce applicable Terms of Service, including investigation of potential violations thereof, (c) detect, prevent, or otherwise address fraud, security or technical issues, or (d) protect against imminent harm to the rights, property or safety of ElephantDrive, its users or the public as required or permitted by law."
As with most services, ElephantDrive has clauses in its privacy policy regarding sharing your information with third parties outside of law enforcement. It only shares personal information with third parties if it has your consent and does so only with subsidiaries, affiliated companies or other trusted businesses or persons for processing personal information on its behalf.
When ElephantDrive transfers the information, it'll ensure that such data may only be processed for specific purposes and that the third party will provide the same level of protection as ElephantDrive and notify it if it can't do so.
On top of that, ElephantDrive complies with the General Data Protection Regulation. The GDPR is a law that helps protect the personal information of EU citizens. You can learn more about it in our GDPR guide.
The privacy policy doesn't handle your privacy in the best manner possible. To make sure your information is safe, we recommend that you handle your private key, which would give you zero-knowledge protection.
The kinds of support you get depend on the type of account you have. The Home plan has scheduled chat, but you need to have your ticket escalated to initiate it. The Business plan adds scheduled phone support, while the Custom plan gives you priority support. All plans, including the free one, have access to email requests and the help center.
You can search the help center for an answer to your issue or you can select it from the FAQ section. There are many answers and they're clear and easy to follow. Those that explain how to do something also have screenshots to help you. A user forum would help with uncommon problems, though. Videos would also be welcome.
The email support doesn't operate 24/7, but you can send a request at any time. We did and got an answer in less than a day, which is fast.
ElephantDrive has a lot of upsides but it also has serious downsides. The service works great if you want to backup multiple computers and other devices, including external drives, NAS and servers. The user experience is in dire need of a rework, though, because it doesn't match what the best services on the market have to offer. That goes for the pricing model, too.
Once you create your backup you can use the service to sync and share files allowing you to emulate some of the functions more common to cloud storage services. Being a backup service, it's no wonder ElephanDrive can't match the services in our best cloud storage comparison.
What do you think of ElephantDrive? Let us know in the comments below. Thank you for reading.
Starts from
$
8
33
per month
for

1000 GB
Two-Factor Authentication