Comodo Internet Security Suite Review
Though it's a bit picky about your browser choice and DNS settings, Comodo Internet Security Suite is an otherwise great antivirus tool that lets you scan thoroughly and relatively quickly for a decent price. Read our full Comodo review for the details.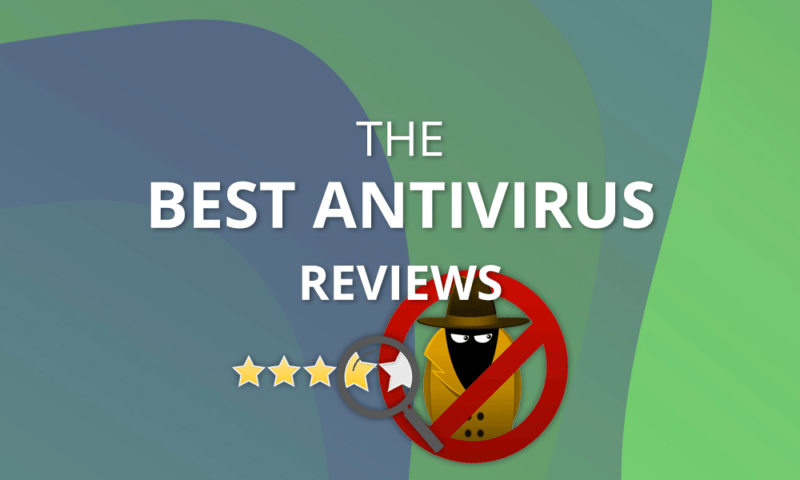 Comodo Internet Security is security software for home and business users on Windows, macOS and Linux. The enterprise version offers Android support, too. It may not be one of the best antivirus software providers, but it's a contender.
It has a few quirks. It can be pushy about changing your default browser and DNS settings, but once you get past that, it's a good package with a free version that's better than most. It's also one of the few antivirus packages that run on Linux.
In this Comodo Internet Security review, we're going to discuss features, pricing, user-friendliness, protection and support. We'll also subject it to testing, using lab results and hands-on experience, to gauge its performance before rendering our verdict.
Strengths & Weaknesses
Strengths:
Windows support
MacOS support
Linux support
Parental controls
Ransomware
Real-time protection
Secure downloading
Firewall
Secure browser
Financial protection
Email protection
Weaknesses:
No password manager
No file shredder
No webcam protection
No microphone protection
No phishing protection
Slows system down
Alternatives for Comodo Internet Security Suite
Features
For a free antivirus, Comodo Internet Security has an impressive set of features. It doesn't have a password manager or protection for your webcam or microphone (read our how to secure your webcam guide), but it is a full security package. You get a firewall, ransomware protection, anti-rootkit, secure shopping for online banking and a sandbox technology called Valkyrie for isolating and inspecting suspicious files.
"Secure shopping" is a separate application on your desktop that creates a secure environment for online banking and shopping, including a virtual keyboard to defeat keyloggers. If security is your priority, Comodo Internet Security could be the software for you.
The antivirus and malware protection is robust, and after changing a few settings, we found it protected our test machine from almost everything but phishing. It also has the unfortunate effect of slowing the system down when you're launching applications or opening popular websites, but the list of features makes up for it.
One of the better features is the option to create a rescue disk, which a bootable disk image that allows users to run virus scans in a pre-boot environment. It is a virus, spyware and rootkit cleaner.
It comes with a profile feature, too, but it isn't documented well in the app. You'll have to go to the Comodo website for full information on how to use the feature. It lets you create and edit profiles with different scan priorities for files and websites by checking the appropriate boxes.
Comodo Internet Security Suite Features
| | |
| --- | --- |
| Password manager | |
| File shredder | |
| Multi-OS support | |
| Parental control | |
| Disk cleanup | |
| VPN | |
| Profiles | |
| Ransomware protection | |
| Webcam protection | |
| Real-time monitoring | |
| Secure browser | |
| Download protection | |
| Phishing protection | |
| Firewall | |
| Windows | |
| macOS | |
| Linux | |
| Android | |
| iOS | |
| Desktop UI | |
| Mobile application | |
| Browser extension | |
| Help Center | |
| Forum | |
| Live Chat | |
| Phone | |
| Email | |
| 24/7 Support | |
| Video Tutorial | |
| Free Plan | |
Pricing
Comodo Internet Security Premium
Defense + Technology, Sandbox, Antivirus, Anti-Spyware, Firewall & Secure Shopping
Comodo Internet Security Pro
Pricing for 3 PCs and 6PCs. Everything in free version, plus unlimited product support, unlimited live expert virus removal & $500 virus-free guarantee
Comodo Internet Security Complete
Pricing for 3 PCs and 6PCs. Everything in Pro version plus 50GB online storage & backup & 10GB TrustConnect WiFi security
The free version of Comodo Internet Security compares favorably to the free version of AVG. In fact, Comodo Internet Security surpasses it with the inclusion of a firewall and a secure shopping feature. It also includes a sandbox feature that most antiviruses don't, so it's well-positioned in this regard.
Comodo Internet Security Pro doesn't include the phishing protection or webcam protection that AVG's paid version does, but because it's half the price for three PCs, it's a lot closer than you'd think. The $500 guarantee from Comodo isn't offered by most antivirus providers, so its mid-tier package comes out on top, as well.
The AVG Ultimate package wins the prize in the top tier, though, mainly because of its unlimited device option, but Comodo Internet Security Complete is no slouch. It offers 50GB of online storage, as well as the "trust connect" WiFi security feature. For more information about AVG, read our AVG review.
User Friendliness
Once you get past some initial annoyances, Comodo Internet Security is friendly and easy to use.
Download and installation is straightforward. It only took 12 minutes to install on our test machine, then another 10 minutes to update the virus definitions and run a quick scan of the hard drive.
There were a few surprises, though. It defaults to setting Yahoo as your homepage, new tab and default engine unless you uncheck the box. On another install screen, it wants to change your DNS provider and send statistics from your PC to Comodo, so don't just click through the installation. Read what it's saying. This is one of the annoyances you have to get past.
In several cases, we found that it throws too much clutter on the screen, obscuring other icons and things you're doing. The performance on our test machine took a hit, too. Comodo slows it down. It's not enough to paralyze the system, but enough to be noticeable. Applications take longer to load than they did before installing the antivirus.
It is easy to configure, though. The screens under the settings consist of checkboxes or drop-down menus. They are easy to navigate and turn on or off, but some have unpredictable results. One of them is the option to change the interface's theme.
Be careful changing the theme because it does more than just change the color scheme. It changes the layout of the interface. Everything is still there, but it's no longer in the same place, forcing you to hunt for it again. Changing the theme is not a user-friendly feature and you're not given any warning of the behavior.
Comodo Internet Security also forces many system reboots when it updates. The default behavior is to automatically install the updates, but then it pesters you to restart the system so the updates will take effect.
There are other antiviruses that don't do that. You can read our Malwarebytes Antivirus review or our BullGuard Antivirus review to see a couple of examples.
That said, Comodo Internet Security gives you the option to tell it not to check for updates if you're using certain connections, such as when you're running on battery power or during Windows' automatic maintenance.
Its invasiveness extends to sending all logs to Comodo "anonymously" by default, which then become subject to Comodo's privacy policy. One section specifically says it collects your name and personal information, and another states that information will be used in advertising. You should probably disable this feature if you value your privacy.
There are three configurations: "internet security," "proactive security" and "firewall security." Only one of them can be active at a time, but Comodo doesn't document them in the software. You have to visit the online help files for that. There is a tiny help icon at the bottom of the interface that will take you there.
Adding, editing and remove different types of scans is a simple matter of checking boxes, then turning the scan on or off. It also lets you know when the last scan of that type took place.
Firewall settings are straightforward, as well, with checkboxes and drop-down menus for setting application rules, global rules, network zones, port sets and more. All of it's easy to use.
The malware settings for enabling the Host Intrusion Protection System have many options that are easy to set by using the row of checkboxes. The online help is good, but we'd like to see more documentation in the client through the use of floating text boxes when you mouse over an information icon.
Protection
We use impartial third-party labs to evaluate the level of protection offered by antivirus software. One of them is AV-Test. Its test results for Comodo Internet Security are interesting.
Comodo Internet Security achieved a score of 100 percent for protection against zero-day malware attacks, including web and email attacks. It also scored 100 percent when detecting widespread malware discovered in the four weeks prior to being tested. The combined scores earned it a perfect 6 out of 6.
It took a hit in performance, though, earning a 5 out of 6 because it slowed down the PC when launching popular websites and standard software. Download and installation of applications was slower than the industry standard, too, as was file copying.
That's consistent with our hands-on testing. We saw a noticeable slowdown on our system when launching software or copying files to the disk.
When it came to false warnings, Comodo Internet Security registered false detections of legitimate software as malware during a system scan. We noticed that, too. When we ran a full system scan on our test machine, which took an hour and 10 minutes, it reported that GIMP, a popular image manipulation program, was a threat.
We use GIMP to crop pictures, add text to them, change their colors, etc. It's a great free software that's not malware, so it's disappointing to see Comodo Internet Security flag it as such. After doing a scan, double-check the results to make sure it hasn't flagged a legitimate program.
Another third-party lab we use is AV-Comparatives, but after looking through test results dating back to February 2004, we found no record of Comodo Internet Security taking part in its testing.
The last third-party lab we checked is MRG Effitas but we couldn't find any evidence it had tested Comodo Internet Security, either. That being the case, we decided to do hands-on testing.
During the full-system scan we performed, it found EICAR files on our hard drive, which are used for malware testing. The use of these files has been universally agreed upon by the antivirus industry as a standardized way to test the functionality of antivirus software.
Once the scan was done, Comodo Internet Security required us to identify each file we wanted to add to the trusted file list. It didn't give us the option to add all files in a particular folder to the list, which would have been much easier and more user-friendly than having to click them one at a time.
When we began live testing with EICAR files from the Anti-Malware Testing Standards Organization website we use for our in-house testing, Comodo Internet Security protected us from downloading malware, drive-by downloads, potentially unwanted applications and on the cloud. It didn't protect us from a test phishing page, though.
When we tried to download compressed software that was infected, Comodo Internet Security failed 9 out of 11 tests. It recognized the EICAR files but didn't detect infections in most compressed files. The test results with EICAR files were the same whether we used Firefox or Comodo Dragon, the web browser that comes with the antivirus.
Comodo Internet Security allows you to add extensions, such as .zip or .zipx, to a list of file types that it will decompress and scan during download. After we added those extensions to its list and tried downloading the infected compressed files again, it caught them.
In the process of testing this feature, we found an odd quirk.
When you're adding an extension it's natural to write it as "*.zip" or "*.zipx." Don't put the "." there, though, because it automatically adds a period when you save it. You'll wind up with "*..zip," which won't work. Enter it as "*zip" and it will be fine.
Taken together, those tests give us confidence that you'll be protected from most malware with Comodo Internet Security, except when it's in a compressed file that's not on the list of exclusions. It doesn't offer protection against phishing, so be aware of that. Overall, it has good protection but it could be better.
Support
Telephone support is only available for the paid versions, so we gave the live chat support a try. Clicking the help icon on the interface sends you to a simple chat screen. We were told we were being helped by "Mike."
We asked a simple question about changing the theme and colors of the interface. We were asked what operating system we were using (Windows 10) and after answering we were instructed to "Right-click on the desktop click on properties." That, plus the time lag between question and answer, led us to believe we were talking to a machine.
When we tried to clarify the question, the responses changed in timing and tone, leading us to believe a human had taken over. It was difficult to be sure though. In either case, we weren't impressed.
Comodo offers an online forum, as well as the online help. In our experience, user forums can be hit-and-miss with regard to how relevant the available questions and answers are to our particular needs.
We tried to find an answer to our question about changing themes again and found geeky answers about creating personal themes that didn't address it directly.
The online help option, accessed from the icon in the interface, was much more helpful than the chat or forum. The level of detail is impressive. If you have questions about Comodo Internet Security, it's probably your best bet.
The Verdict
Comodo Internet Security has an impressive list of features, but we would've traded secure shopping for anti-phishing protection. We were impressed overall, though.
There's a good free version of Comodo Internet Security for Windows, macOS and Linux. It got excellent scores from the one third-party lab that tested it, as well as decent results from our hands-on testing. There are a few hiccups, but they shouldn't stop you from giving it serious consideration.
This is an antivirus you can feel confident about. You can download Comodo Internet Security and try it without worry.
What do you think about Comodo Internet Security? Let us know in the comments below and, as always, thanks for reading.
Visit

Comodo Internet Security Suite