BullGuard Antivirus Review
BullGuard Antivirus is a decent service that could do a little better on almost every front. Its interface isn't very intuitive, support staff are sullen and when it comes to protection it isn't the best, either. Read about all our findings in this full BullGuard review.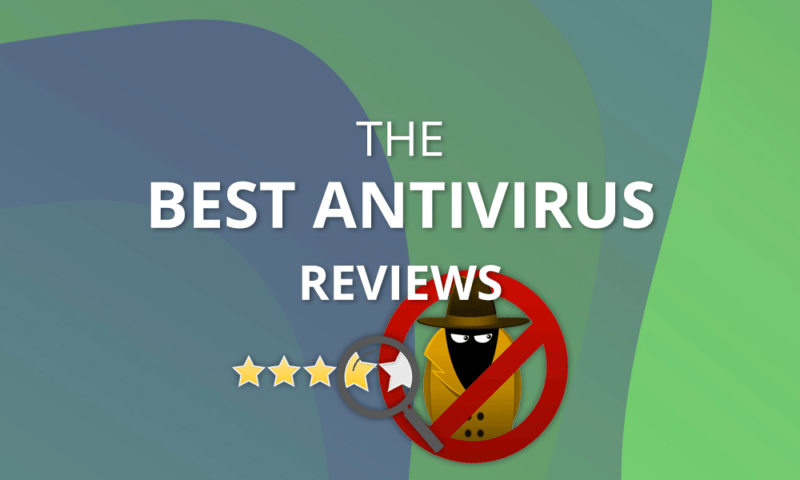 BullGuard Antivirus is a moderately easy to use antivirus package that needs work. It has good features, including cloud backup and parental controls, but they are only available on the higher-priced plans. Firewall protection, which should be available across the board, suffers from the same restrictions.
In this BullGuard Antivirus review, we're going to cover the pros and cons of the features, customer support, protection and pricing. We'll walk you through it, so you know what you're dealing with if you're thinking about getting it. For a higher level of protection, you should take a look at our list of the best antivirus software.
Alternatives for BullGuard Antivirus
Strengths & Weaknesses
Strengths:
Good pricing
Game booster
Anti-phishing
Anti-ransomware
Safe browsing
Anti-malware
Vulnerability scanner
Weaknesses:
Protection testing results are poor
Slow to provide activation keys after purchase
Customer service reps lack product knowledge
Features
On its face, BullGuard Antivirus has a nice set of features. There's nothing special about what it offers, but it appears to be a solid contender in the market (read our Trend Micro Antivirus review to see what feature-rich looks like).
The main screen features seven categories of protection but only the first three — "antivirus," "vulnerabilities" and "game booster" — are enabled. The other features require an upgrade to the next tier.
Clicking the settings button under "antivirus" brings up a series of submenus that are intuitive. Clicking the "basic" button tells you if the feature is enabled or disabled. You have to click the "advanced" button to get more details.
This is where you can modify the settings, such as file and behavioral scanning, web traffic protection and email protection, by checking boxes to turn them on or off. There is also a button for scanning profiles where you can set the type and frequency of a scan, what is to be scanned and so forth.
The antivirus tuning options present many checkboxes for scanning or skipping various file types and media.
There is a miscellaneous option that lets you enable or disable heuristic and spyware detection. A safe browsing category includes an option to manage a whitelist for safe websites and a blacklist for unsafe or deliberately excluded ones. It is easy to use and in lieu of parental controls could be a quick and dirty way to keep children away from inappropriate websites.
If you want parental controls you'll have to upgrade your software or get a program that comes equipped with them, such as Bitdefender Antivirus or Webroot SecureAnywhere(read our Bitdefender Antivirus review and Webroot SecureAnywhere review).
We tested it on a harmless font download website and BullGuard Antivirus stopped us cold when we tried to access it.
If you copy and paste the URL of a website you want to put on one of the lists, be aware that BullGuard Antivirus rejects the "http://" part. Other than that, it is easy to add or remove items from the lists.
The software keeps a close eye on system vulnerabilities, such as wireless network safety, automatic execution of programs on removable drives, missing Windows updates and configuration files. It also inspects for digitally signed device drivers.
There is a nice game booster feature for keeping you safe while you play your favorite games without subjecting you to endless firewall messages. It optimizes your game to run in a secure environment without system degradation.
Under the general settings, there are two subheadings: "main" and "updates." Under the main subheading, you'll find checkboxes for running at start-up on Windows, resetting the defaults, proxy connection setups and automatic updates.
Proxies aren't VPNs, but they can be useful. For more information on the differences, check out our VPN vs. Proxy vs. Tor article.
BullGuard Features Overview
| | |
| --- | --- |
| Password manager | |
| File shredder | |
| Multi-OS support | |
| Parental control | |
| Disk cleanup | |
| VPN | |
| Profiles | |
| Ransomware protection | |
| Webcam protection | |
| Real-time monitoring | |
| Secure browser | |
| Download protection | |
| Phishing protection | |
| Firewall | |
| Windows | |
| macOS | |
| Linux | |
| Android | |
| iOS | |
| Desktop UI | |
| Mobile application | |
| Browser extension | |
| Help Center | |
| Forum | |
| Live Chat | |
| Phone | |
| Email | |
| 24/7 Support | |
| Video Tutorial | |
| Free Plan | |
Pricing
BullGuard Antivirus
Basic protection against viruses, ransomware, phishing & malware - Windows only --1 device.
BullGuard Internet Security
Adds a firewall, parental controls, cloud backup and PC Tune Up, supports Windows, Android & macOS --3, 5, 10 devices.
BullGuard Premium Protection
Adds a home network scanning feature and identity protection, supports Windows, Android & macOS -- 10, 15 devices.
The big jump in value comes between BullGuard Antivirus and BullGuard Internet Security, with the addition of the firewall, parental controls and integrated cloud backup. If you want protection for your Android device or a Mac, you'll have to purchase the Internet Security package because Antivirus doesn't include it in its features.
The difference between Internet Security and Premium is limited to adding home network scanning and identity protection.
Identity protection safeguards your personal information by scanning the internet for your usernames, email, phone numbers, credit card numbers, passwords and any other information you provide it. When it detects that any of that information is posted online, it alerts then offers advice on a course of action.
The home network scanner accesses your entire network, including smart thermostats, baby monitors and all connected devices. When a new device is added to the network, it automatically detects and scans it for safety issues.
The low tier on the Premium package is for 10 devices for $16 more than five devices for the middle tier on Internet Security. That gives you added protection for an additional five devices. In a household with three or more people, each with a phone and computer, you'll save money by upgrading to the Premium software.
Antivirus optimizes your system when it's loaded but the addition of PC Tune Up with Internet Security is worth thinking about. Small tweaks can add a lot of responsiveness to your system and might be worth it in the long run.
User Friendliness
During installation, BullGuard Antivirus begins optimizing your system for performance without asking. It's a nice feature, standard on most antiviruses, but it should at least give you the chance to delay the time-consuming action. Instead, it automatically launches as part of the install with no obvious way to opt out.
The installation takes longer than we'd like, as does the initial scan. Our test machine doesn't have much installed on it and BullGuard Antivirus still took over an hour to scan it.
If it finds an infected file, it swings into action. Once a file is stopped, fixed or quarantined, you have to go to the messaging center to see the report.
The information it provides here is minimal. Information overload is a problem in today's world but forcing users to hunt for it is a problem too.
There isn't a separate button or tab for viewing the files in those categories. That's fine, but the messaging center icon is a tiny black square in one corner that doesn't indicate its functions until you pass the mouse over it. It's not hidden, but it's not as user-friendly as some other antiviruses'.
Check out our Avira review or Avast Pro review to see how an interface should work.
The scan modes can be found on the antivirus page. There is a "manage profiles" button in the bottom right corner. Click it and you'll be sent to a screen where you can set the controls for what needs to be scanned and when to do it. The "advanced options" button takes you to a further subpage with more checkbox settings.
The button to run a manual scan isn't obvious. You have to click the small horizontal lines in the bar for the full scan or quick scan to start it. BullGuard Antivirus isn't trying to hide things so much as it just isn't making them as available or obvious as we'd like. You shouldn't have to hunt for a button or submenu, but it makes you do just that.
Scanning starts with the registry, and you can follow along with each file in the messaging center as the scan is running. A pause/resume button is included if you need to pause the scan since it takes a huge amount of system resources, averaging between 50 and 75 percent most of the time, with occasional dips below 50 percent and surges up to 95 or 100 percent.
The main screen shows a status bar for the scan or you can click the notifications to watch the details. On a Windows 10 laptop with basic Office software installed, along with a handful of programs such as GIMP and Skype, the full scan took over an hour.
During the initial full scan, the progress bar sat at the 99 percent mark for over 30 minutes, out of a total scan time of an hour and 16 minutes. BullGuard Antivirus isn't the only guilty party in this regard – all antiviruses do it to an extent – but this is going overboard. Progress bars should be at least a little accurate.
Protection
Antivirus protection is where we focus a lot of our attention. Malware downloads, whether manual or drive-by, phishing, ransomware, safe browsing and vulnerability scanners constitute the bulk of our concerns.
The laboratory websites we use most often, AV-Test and AV-Comparatives, have tested BullGuard Internet Security which is an upgrade from BullGuard Antivirus. Another website we us, MRG Effitas, hasn't tested BullGuard Antivirus. MRG Effitas's results should be similar, but, without separate testing, there is no way to be sure. The other two found decent results.
AV-Comparatives put BullGuard Internet Security in the top third of the pack when testing for false positives. Lower scores are better because they mean fewer false positives. Out of the 18 antiviruses tested, results ranged from a low score of one to a high of 59. BullGuard Internet Security had 13.
On a performance test with programs running in the background, BullGuard Internet Security scored "very fast" across the board, except in one category. It scored "mediocre" on the first run of file copying but scored "very fast" on subsequent runs. It scored 80 out of 100 on removing existing malware and 99.89 percent on protecting from online threats.
AV-Test gave BullGuard Internet Security a 100 percent rating on protection against zero-day malware attacks and email threats, as well as detection and prevention of malware. For performance, the lab gave it a score of 6 of 6.
We also did our own testing, but our test methods aren't as extensive as what the laboratories do. Anti-Malware Testing Standards Organization is one of our favorite websites for using industry standard Eicar test files to determine if an antivirus is properly configured and working. Eicar files are fake malware used for testing purposes across multiple platforms.
BullGuard Antivirus failed 10 out of 15 different tests on the AMTSO website. It stopped .zip and some .exe files but ignored infected .cab, .jar, .zipx and others. It didn't detect potentially unwanted applications and failed to stop us from accessing a phishing page. It also left our test system vulnerable to the cloud.
On another test website we use, Wicar, Firefox provided more protection than BullGuard Antivirus did. We initially thought it might have installed browser extensions without alerting us, but that was quickly disproven.
Just to make sure, we visited Wicar with a clean machine with no antivirus software on it and Firefox stopped us again, suggesting it was doing the work and BullGuard Antivirus wasn't.
Over two-thirds of the time, BullGuard Antivirus failed to protect our test system. Contradictory results between our testing and the third-party laboratories, which gave it decent marks, creates a bit of a quandary. We usually side with the labs, though, so they're a stronger indication of how well you'll be protected with BullGuard.
Support
We tested the customer support chat line by sending a question about the game booster feature. Its system told us we were chatting with "Alisa." It took five minutes for her to come online to answer. We asked if there were special requirements for using the game booster and she responded that there were not.
After reminding her that BullGuard Antivirus says it requires a minimum of four CPU cores, she said those were recommended specifications and it would work on a single core over 4.0 GHz. On our test system, though BullGuard Antivirus specifically says that option is disabled because it is effective only on systems with at least four CPU cores.
The live chat support wasn't knowledgeable on this score, then we encountered more problems with it. After downloading and installing a free version of BullGuard Antivirus, we decided to pay for an upgrade to the regular full version. It took over 24 hours to get the activation codes. When we tried to put in the code, we were never able to get it accepted, in the app or on the website.
We went around and around on it, with two of us tag-teaming the support line over a period of several hours, and we never got an acceptable response. We finally figured it out on our own, but BullGuard's customer support left a bad taste in our mouth.
The Verdict
BullGuard Antivirus didn't impress us. The takeaway from our experience is that this low-cost package is a way the company to get a foot in the door, then bug you until you upgrade to the more expensive BullGuard Internet Security package. We don't have anything against cut-rate packages and features, but we do expect them to work as advertised.
That wasn't the case here. Third-party test results were decent, but our tests showed an unacceptably high failure rate. The user interface alternated between obscure and mediocre and customer service was a nightmare.
BullGuard Antivirus is a decent antivirus package, but we have reservations about it. Perhaps BullGuard Internet Security will perform better, or you could check out our other antivirus reviews.
Do you agree with our assessment of BullGuard Antivirus? Let us know why or why not in the comments below. Thanks for reading.
Visit

BullGuard Antivirus