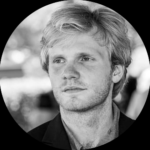 Max Pitchkites
Writer
Location United States
Joined in August 2021
22 Posts
14 Reviews
Snap Shot
Max Pitchkites is a writer for Cloudwards. His writing and research focus on web browsers, cybersecurity and VPNs.
Background & Education
Max is a freelance creative writer and illustrator. He started his career researching, writing and editing content for the Heartland Film Festival Guidebook, where he had the opportunity to work with film professionals from around the globe.
Following this, he worked as a member of the Computer Security Incident Response Team at Indiana University, where he was a cybersecurity writer. He made the decision to go freelance in 2021 and now writes in the tech niche for a number of clients, including Privacy.net and VPNoverview.
His background in cybersecurity writing and experience with all facets of the writing profession, including research and editing, led him to Cloudwards in August 2021. He writes about cybersecurity and reviews VPNs and browsers. When he's not writing about technology, he writes creatively in the fantasy genre and illustrates on a freelance basis.
Last articles
Last Reviews