Are you a Mac or iPhone user agonizing over whether Dropbox or iCloud is more deserving of your investment? We here at Cloudwards feel your pain. Trying to pick cloud storage favorites is a bit of an obsession of ours. Lucky for you, we've developed a simple method to help ease the decision making process:

We make them fight.

In this article, we're going to pit one service against the other to see who comes out on top. We'll be gauging the two services on plans and critical features like syncing, sharing and security. If iCloud isn't your thing, you can also check out our list of other Dropbox alternatives.

We have compared iCloud to other services before, notably IDrive, where it didn't come out too well; this time it isn't much different as in the end we prefer Dropbox, even if just because it offers greater versatility. However, it should be noted that it isn't quite the knockout decision it would have been a few years ago, as iCloud has made some serious improvements lately.
The Battle: Dropbox vs. iCloud
Over the course of five rounds, we'll compare Dropbox and iCloud point by point to see who meets its users needs the best. See you on the other side. If you'd like to check out our video review of iCloud, you can find it below. We also have a written Dropbox review.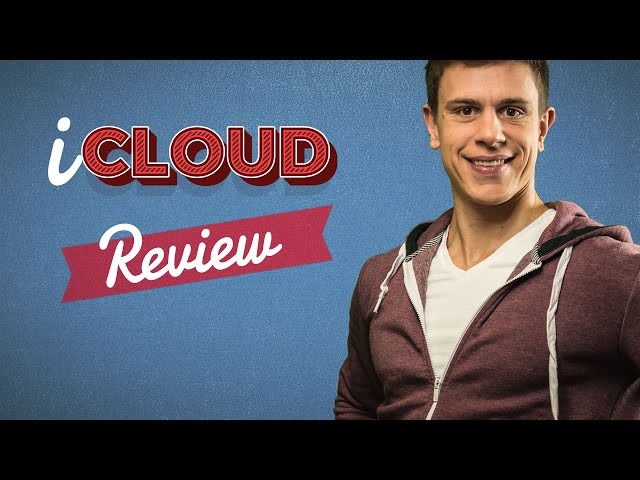 Round One: Pricing and Plans
First off, let's take a look at which of the two services will give you the best bang for your buck.
Dropbox
Dropbox offers four different plan tiers:
Basic: 2GB
Pro: 1TB
Business: Unlimited
Enterprise: Unlimited
The basic plan is free. However, several important features aren't available unless you upgrade to a paid subscription. I'll cover these in round three, but you can also read our Dropbox pricing guide.
The Pro and Business plans can be subscribed to on either a month-to-month or annual basis. With an annual plan, you'll save a little on the total price — but not by very much. Do note that the 1TB plan is pretty affordable when compared to others.
Enterprise plans aren't priced on the Dropbox website. You'll need to contact them directly for a quote.
Both Basic and Pro users can earn additional space by referring others. Basic users can refer friends to earn an additional 500MB per referral, up to 16GB. Pro users get 1GB per referral, up to 32GB.
iCloud
iCloud offers users 5GB of free storage space. For users just looking to back up their iPhones and iPads, that might be enough. When it isn't, Apple offers several monthly subscription options:
| Storage space | Monthly cost |
| --- | --- |
| 50GB | $0.99 |
| 200GB | $2.99 |
| 1TB | $9.99 |
| 2TB | $9.99 |
A few things of note:
Above prices are for the U.S.; worldwide prices fluctuate wildly
There are no discounts for signing up for a full year
iCloud doesn't offer business plans
iCloud doesn't offer referral bonuses
Also, your iCloud space is shared with iOS device backups, your iCloud Photo Library and iCloud email.
Round One Thoughts
When it comes to plans, Dropbox's biggest advantage over iCloud is that it accommodates SMBs with an unlimited business plan. iCloud, meanwhile, is priced exclusively with the individual in mind.
However, in that regard, it really shines. The luxury of not having to jump straight to a 1TB account is something Dropbox — and most other services in our cloud price comparison — doesn't offer. The flexibility of having to only to spend in accordance with your needs is going to benefit the average user more than a business a plan will.
Round One Winner: iCloud
Round Two: Syncing
Being able to keep all your files up-to-date across all your devices is a great feature that not all cloud storage services offer. How do Dropbox and iCloud do?
Dropbox
Dropbox offers a great range of features to help you manage your data. Like any good cloud storage service, that starts with the ability to sync content across devices.
Supported desktop platforms include:
Mac: Snow Leopard and higher
Windows: Vista and higher
Linux distros far and wide
Mobile supported is offered for:
iPhone/iPad: iOS 8 and higher
Android: OS 4.1 and higher
Windows Phone: 8.0 and higher
Dropbox performs syncs incrementally, which keep things running smoothly. The service also minimizes bandwidth impacts by automatically throttling sync uploads to 75 percent of the max speed. Downloads are set to 100 percent. You can manually change either set of settings if you want. Read our guide if you have trouble with Dropbox not syncing.
iCloud
Despite being designed for Apple products, iCloud can be used to sync content with Windows, too. Desktop applications can be downloaded for:
Mac: Yosemite and higher
Windows: Windows 7 and higher
However, mobile apps are only available for iPhone and iPad.
iCloud syncs aren't performed incrementally. This can be an issue when working with large files. Also, iCloud doesn't let you throttle sync speeds.
Round Two Thoughts
Despite having a Windows application, Dropbox is a better choice than iCloud to connect your devices. More platforms means more accommodation of your device preferences. In fact, with incremental uploading and throttle controls to help manage sync speeds, it's probably a better choice even if you are someone who prefers to use Apple's ecosystem above all else.
Round Two Winner: Dropbox
Round Three: File and Folder Sharing
Sharing files with others in your organization, or even just your friends, is one of the main benefits of storing data in the cloud. Which of our two services does best here?
Dropbox
Dropbox makes it easy to share your content from its web interface. You can either create a shared folder and invite others to work in it, or you can create a link to your content that anybody can access.
Shared items can include folders or files, but only folders can have edit permissions attached. View or edit permissions are set when creating the share.
There are options to password protect links and give them expiry dates, but you'll need at least Pro account to use these features. If you're concerned about losing track of your shared content, you can use the "sharing" and "links" tabs of the web tool to audit what access has been granted.
iCloud
Folders stored in iCloud cannot be shared with others. You can share files, but you're limited to iWork files. iWork files are those that are created using iCloud's native productivity apps, which I'll touch on coming up.
Round Three Thoughts
There's really not much to say here. Dropbox is a very good tool for online collaboration, while iCloud is very insular and not designed for working with others.
Round Three Winner: Dropbox
Round Four: App Integration
Storing data is one thing, working on it is something else: how do our two contenders deal with integrating apps that let you get the most out of being online?
Dropbox
Dropbox has its own native productivity app like Google Drive, OneDrive and iCloud do, but it isn't as comprehensive as its competitors. However, it has had a strong integration partnership with Microsoft Office since 2014, which is a selling point for many.
In fact, Office Online is automatically configured into the Dropbox website, so there are no further steps required by you. Any Word, PowerPoint or Excel files you have stored can be opened and edited in Office Online, right from the interface.
This allows real-time collaborations on shared content, too.
There's no way to create a new Office Online document from Dropbox. But you can just head over to Office website and set up an account for free. You'll then have full access to what remains one of the best productivity suites available. Afterwards, you can even access Dropbox directly from Office Online.
Note that the rules are different for Dropbox Business accounts, which require an enterprise Microsoft account.
Dropbox has several other technology partnerships that enhance its value. Noteworthy examples include handy small business apps like:
Adobe: share and view PDF files
Slack: real-time messaging for teams
Asana: track and manage work projects
IFTTT: create and automate app relationships
iCloud
iCloud does have its own productivity apps: the popular iWork suite. This includes:
Pages: for word processing
Numbers: for spreadsheets
Keynote: for presentations
With regard to capabilities, iWork holds its own against Microsoft Office. No, Apple doesn't offer iWork apps for Windows or Android. However, you can use it for free from any device capable of accessing iCloud, regardless of platform.
Better yet, Apple allows third-party apps to integrate with iCloud — including Office.
Other apps include:
Goodreader: for PDFs and other files; includes annotation capabilities
Todo: for creating task lists
iA Writer: for distraction-free writing
Some of the best iCloud-enabled apps are those produced by Apple. This list includes Safari, Calendars, Photostream, Reminders, Notes and, of course, iTunes.
Round Four Thoughts
Despite not developing their own apps, the folks at Dropbox have done a nice job leveraging partnerships that will appeal to users interested in getting work done.
Apple doesn't chase down such alliances as vigorously as Dropbox, but they don't need to: They're really good at making software. They do let developers integrate with iCloud, so there are some decent third-party options. However, it seems a lot of the big names you get with Dropbox aren't available with iCloud.
Ultimately, deciding whose integration library is the best depends on your needs. Dropbox is more geared towards teams, while iCloud is more geared towards individuals. In case you make the wrong choice, you can read our guide on how to remove Dropbox from Mac.
Round Four Winner: Tie
Round Five: File Protection
Protecting your files is as important as sharing them. Though Dropbox is not zero-knowledge provider, while Apple is, there are other considerations to take into account as well.
Dropbox
Dropbox follows the industry standard by protecting in-transit files with TLS/SSL encryption. Files traveling through this secure tunnel are encrypted with 128-bit AES.
Upon arriving at the data center, your files are decrypted prior to storage. Content is then re-encrypted with 256-bit AES. However, your metadata (file names, dates, sizes, etc) remains readable.
To help secure their account further, users are offered the option of enabling two-step verification. When this feature is turned on, you'll need to enter both your password and a six-digit code to access your account. This code can be received via text message or through the Dropbox mobile app.
Normally, Dropbox retains deleted files for 30 days to protect users against accidental deletion by themselves or others. Additionally, all file versions are retained for 30 days.
Dropbox Pro users can select a subscription add-on called extended version history (EVH) for $3.99 per month. EVH saves deleted files and all file versions for up to one year. Dropbox Business users automatically get indefinite file version and deleted file recovery.
The web interface also includes an "events" tab that lets you monitor activity on your account. This is a good way of to keep track of what actions others are taking on your shared content.
iCloud
Like Dropbox, iCloud protects your data as its travels between device and data center with a secure TLS/SSL tunnel using 128-bit AES.
Your content is also stored while at rest on the cloud. Apple doesn't make it clear what encryption level they use other than to say that it's at least 128-bit AES. As mentioned before, that level of encryption should be fine for the foreseeable future.
I couldn't find any information from Apple on whether or not they encrypt metadata. I would assume not, since most cloud storage services that don't offer zero-knowledge encryption also don't encrypt metadata.
While zero-knowledge encryption isn't available for all of your iCloud content, it is for iCloud Keychain. iCloud Keychain is a manager for storing passwords, credit card numbers and other information in iCloud. Zero-knowledge encryption prevents Apple employees or hackers from reading that data.
Apple offers the option of two-factor authentication as an added security requirement. When you try to sign into iCloud on a new device for the first time, you'll need to provide both your password and a six-digit code. This code is automatically displayed on "trusted" devices.
iCloud lets you restore deleted files for up to 30 days. There's no overarching versioning system in place for iCloud. However, you can restore a limited number of iWork versions.
Round Five Thoughts
Both Dropbox and iCloud do a pretty good job protecting your content with at-rest encryption and two-factor authentication. However, both would do well by encrypting user metadata and granting users the ability to opt into zero-knowledge encryption.
This is especially true since both Dropbox and iCloud have been subject to high-profile hacks. Details of 68,680,741 Dropbox accounts were stolen in 2012, while iCloud accounts belonging to multiple celebrities were broken into in 2014.
Dropbox does a better job than iCloud with version and deleted file control by extending it to all of your stored content. I think that's a reasonable tiebreaker in deciding which service best protects user content today.
Round Five Winner: Dropbox
The Verdict
iCloud has come a long way in the past five years, but it's clear to me that it isn't a Dropbox replacement just yet, even for Mac users. Where it falls most short – syncing and sharing – are two of the most fundamentally important aspects of cloud storage.
However, maybe it's wrong to look at iCloud as competition for Dropbox in the first place. Use Dropbox to enhance your work collaborations and take advantage of iCloud's flexible pricing structure, and you can get the best of both worlds. In iCloud's case, that's more storage for iPhone contacts, photos, iTunes and other elements of a more personal cloud experience.
Still, when it comes to investing more substantially in one or the other …
Do you think we got it right? Let us know in the comments below, thank you for reading.