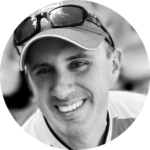 Jason Stagnitto
Writer
Snap Shot
Jason Stagnitto is a writer for Cloudwards. His writing and research for Cloudwards focus largely on cloud storage and online backup.
Background & Education
Jason Stagnitto earned his BA in English and History at Chaminade University of Honolulu, before going on to obtain a Master of Science degree in Information Technology from Southern New Hampshire University.
For several years, Jason has juggled his role as a U.S. Coast Guard military officer with freelance writing. In addition to years of experience writing in the tech niche, he has worked as a technical writer, script reader and web designer.
The aspects of writing that most appeal to Jason are the reader-writer relationship and forming a connection with the target audience. One of his greatest passions is editing, a skill that has made him a real asset to writing teams.
Jason's skills and experience in the technology sphere and his love of writing led him to connect with Cloudwards in August 2022. His areas of expertise for Cloudwards include cloud storage and online backup.
Last articles
Last Reviews