SpiderOak ONE Review
SpiderOak ONE may be the most secure cloud storage provider out there, but has some weaknesses when it comes to speed and ease of use.
Last Updated: 19 Sep'17
There are plenty of online storage services around, but SpiderOak ONE offers enough originality to stand out in a competitive market, such as adding limited backup functionality. At the heart of what makes SpiderOak different is the company's dedication to privacy and security.
This interest in security appears to be sincere too, not merely an attempt to take advantage of the post-Snowden trust meltdown. The security focus seems to be ingrained in the company's corporate culture. You can see this reflected on the SpiderOak blog, where a large number of posts are related to security issues, rather than exclusively focused on its own products.
As a result of this philosophy, there is a considerable distinction in software architecture. It makes the difference between SpiderOak and a service such as Dropbox (for which we have a full Dropbox review), for example, as distinct as the difference between Windows and Linux. They can look similar and perform similar tasks, but they do it in very different ways.
None of this should be taken as a suggestion that SpiderOak is the perfect solution for everyone, as the service has its share of negative issues just like any other. What can be said with some degree of confidence is that SpiderOak has worked hard to create a reputation as a trustworthy, dependable and secure service.
To date, all the available evidence points to SpiderOak delivering on its promises. If security is your priority, you may want to visit SpiderOak and check out the 21-day free trial. For those with different priorities, you may find that any of our other best cloud storage or best online backup services are a better fit.
For a quick overview, check out our SpiderOak ONE video review below.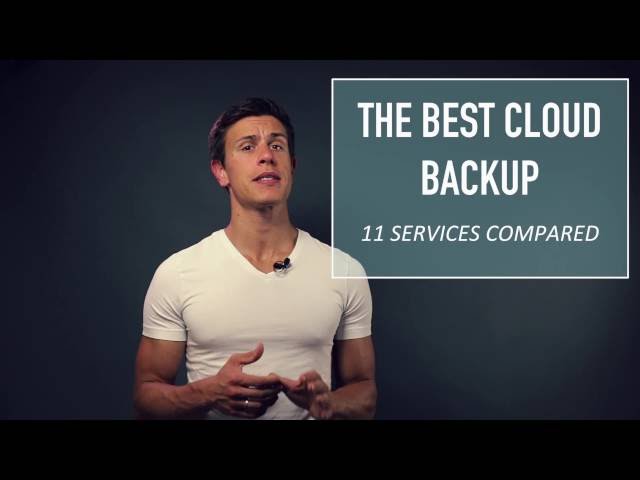 Alternatives for SpiderOak ONE
Pros:
End-to-end encryption

Zero-knowledge service

Strong focus on privacy & security

Plenty of control for advanced users

Support for many operating systems
Cons:
On the expensive side

File syncing is slow

Maybe a bit too secure

Based in the U.S.
Something that could be seen as both a strength and a weakness is that the company is based in the United States. Any U.S. company claiming to have the high ground on privacy and security should expect to encounter skepticism. The simple and obvious solution is to move the registration of the company off-shore, which isn't likely to happen in the case of SpiderOak.
Paranoia is an attractive quality in anyone responsible for data security, but the simple truth is the average user doesn't have secrets that need hiding from government agencies. Those who do will be experienced enough to know they should apply their own independent encryption to sensitive data anyway.
All new users start with the 21-day free trial, which is capped at 250GB. The first thing you'll notice when you do is that you're taken directly to a download page without being asked to enter any information about yourself; a refreshing change.
There isn't much guidance on this page, though it should be obvious what you're supposed to do here.
The downloads available are:
Windows 7 or higher, 32 and 64 bit
Mac OS 10.8+
Debian Linux, 32 and 64 bit
Fedora Linux, 32 and 64 bit
Slackware Linux, 32 and 64 bit
Android (via Google Play)
iOS (via App Store)
SpiderOak offers an impressive selection of operating systems and is one of the few of our best cloud storage and backup providers that offers fully integrated Linux versions. In fact, it's one of our recommendations in the best online backup for Linux category.
The download is around 25MB for Linux and 32-bit Windows, with the fully installed package inflating to around 75MB. The 64-bit Windows download is more hefty at 30MB, while the Mac OS version is the biggest download at just over 40MB. The download was impressively fast: installation of the downloaded package took less than one minute.
After installation, you can launch the SpiderOak ONE application. Because it is the first time you're running the software, you'll see the account sign-up screen:
The "create account" button in the lower-right corner will remain grayed out until you fill in all the required details. If you already have an existing SpiderOak ONE account, you can simply click the "sign in" button to bypass sign-up, in which case you would see this screen instead:
Clicking on these buttons toggles their positions, which some users may find confusing or annoying. Besides these slight issues, the interface is attractive and works nicely. It just takes two steps to get up and running. First, fill in the form fields:
Then provide a name for the device you're adding:
The system will take a few seconds configuring your account and then you'll see the main interface presented:
Behind the scenes, SpiderOak's support team will send you a welcome email and the application will create a folder on your device called SpiderOak Hive, which is used for syncing files across all devices registered to your account.
As you can see, the folder comes with a user guide in .pdf format. Unfortunately this is not a usable document that you can print out and read on the train, it's just a collection of links to their online documentation.
Overall, the simplicity of downloading, installing and registering SpiderOak made it a pleasant experience.
The interface is clean, simple, elegant and has taken accessibility into account. Plenty of detailed instructions are available online, and of course there are other support options available if you should need them. With all of this, plus the security focus, SpiderOak scored very well for the features provided.
Unlike most other services, SpiderOak doesn't have free storage on offer. Its price plans are also higher than average.
---
---
This is where SpiderOak could improve and make itself more attractive when compared to the competition. That said, SpiderOak is targeting its service toward consumers who place a higher value on security than on saving money (if you find that these two rank about the same for you, check out our Sync.com review for a service that's secure and also affordable).
Our comparative rating can't take this factor into account, because most competing services aren't attempting to add value through enhanced privacy and security. Just 99 cents more will buy you a full terabyte of space from Google Drive (check out our Google Drive review for more info) compared to the 250GB for $9 offered here, but price is not always the only thing to consider.
Some previous reviewers have stated that the SpiderOak ONE interface may be too complex for beginners to understand, but once you've seen the interface, it's impossible to agree with that view. Not only is the interface astoundingly simple, it also helps overcome the biggest source of confusion to the new cloud storage user — it clearly separates sync from backup.
Those new to the cloud storage world often tend to think a file which has been synced to the cloud has been backed up, and then feel safe in deleting their local copy, only to be shocked the next time they log in to their cloud storage. By putting backup right in front of your eyes as a separate process from the start, SpiderOak is helping new users avoid this kind of disaster.
The main menu of the desktop application has five menu buttons across the top of the interface which are easy to read and understand. Each button clearly states its purpose and the font is nice and clear. Both color and button size are used to indicate which item is active, which means the designers took the needs of colorblind users into account when creating it.
The "home" page gives an overview of the system status and lets you monitor the activities and actions which have taken place. There are also buttons to allow you to pause uploads in case you need to free some bandwidth temporarily, and also to clear the upload queue if you need to.
The "backup" page is where you can select files to be backed up. Of course you need to make sure there's enough space in your account to store all the files you're backing up. You also need to remember it will take time, because the files are encrypted as they're copied.
The "manage" page lets you see what's happening on the server side, allows you to download files from your online backup, and allows you to create links to files for sharing.
The "sync" page lets you see what is happening with your synced folders. In addition to the hive folder, you can also request other folders to be synced by using the "new" button. Because file syncing consumes space on your devices, it's best practice to only sync those files you truly need to be able to access from any device.
And finally the "share" page allows you to create an alias called a ShareID, and then, if you have anything backed up, you can share it with others:
When you share items with others, it removes the zero-knowledge assurance that you would otherwise have. SpiderOak is fully transparent about the significance of this and there is no reason to suspect any ulterior motive in play. To activate sharing, simply enter a ShareID and click the "next" button:
You will then see the main sharing interface:
We'll talk more about sharing in the next section.
Sync speed was very slow in comparison to other cloud storage services, however the mistake many people make when comparing is they fail to take the encryption into account. When encrypted, files take longer to upload. The default setting is also to have backup and sync running at the same time.
SpiderOak ONE uses different methods for sharing individual files and sharing folders. Sharing individual files is done by creating simple web links to them, and this is done on the "manage" page. You simply click on the file you want to share, and then click on a "link" button in the top right corner of the window.
Sharing entire folders is done through the "share" page, and involves creating a ShareID. Once you have one of these, you can share any folder. These are shared through what SpiderOak calls "share rooms."
You create a "share room" by clicking the "new" button. Give your room a name, provide a folder name, and optionally provide a password for access. Scroll down slightly and click "next:"
You can give the room a description:
Then use the "browse" feature to pick which folders should be shared in the room:
Finally, verify your selections. You'll then be able to email the link (and optional password) to others so they can download your files.
This works perfectly, but files stored this way are not encrypted and only have simple folder level password protection.
To avoid bias toward fast network connections, our test connection was throttled to 1000 Mb/s. The results were not especially good when uploading our 1GB test folder, even if the encryption factor is ignored:
---
| | First Attempt: | Second Attempt: | Average: |
| --- | --- | --- | --- |
| Upload Time: | 2:23 | 2:18 | 2:21 |
| Download Time: | 0:03 | 0:02 | 0:02 |
---
The much faster download time is difficult to account for, however, there can be no doubt the files arrived at their destination without errors in under four minutes. Copying the same folder over a USB 2.0 connection took 45 seconds, so the average time to download 1GB of files from SpiderOak ONE is just marginally slower than transferring the same files locally over USB.
Uploading was very slow, but it's worth knowing that all except two of the files uploaded within 20 minutes. The final two files were uploaded as a pair, and one of them was a large video file. Uploads are given priority, so remember to pause uploading if you are attempting a download.
If backup and restore speed is important to you, you may want to check out our IDrive review. IDrive provides many of the same advantages as SpiderOak ONE, has great file transfer speeds and has a convenient courier service for U.S. customers.
Security & Privacy Policy
As you would probably expect from a company endorsed by Edward Snowden, SpiderOak has a good privacy policy. In fact, we've ranked it as one of the best zero-knowledge cloud services as well as one of the most secure cloud storage providers. It's little wonder, as SpiderOak was keeping their service secure even before privacy became anyone's priority.
SpiderOak does comply with lawful requests from law enforcement agencies when the correct documentation is provided, but they point out that they can't decrypt your files. The list of information they can release is limited to things you'd expect the law enforcement agency to already know about you, such as your name and billing information.
SpiderOak shares limited information with third parties in order to provide services to you, such as enabling you to pay your storage bill. These third parties include PayPal, Stripe, ZenDesk and Base CRM.
They leave open the possibility of the company being sold or participating in a merger. They state they will "take reasonable steps" to make sure your information is treated in accordance with the existing privacy policy.
Terminated accounts are deleted, and nothing is retained. SpiderOak uses AES-256 encryption to protect your data. During data transmission, TLS security provides further protection. Passphrases are stored only on the client's devices, salted and hashed to make them more secure.
SpiderOak is proactive when it comes to customer service and support. When any potential problem is discovered, the support team contacts customers and passes that information on, including what action SpiderOak is taking to address the problem.
An extensive and well-made knowledge base is available to provide answers to most questions you're likely to have about the service. For those situations where you can't find the answers in the knowledge base, you can contact support through a form on the website.
There is no phone support, sorrowfully enough.
Even with email-only support, response times appear to be good, and a quick look around the Internet shows that fewer people are complaining about SpiderOak support than services like Dropbox (we have compared SpiderOak vs Dropbox if you'd like to know more about the differences between these two services).
There are a lot of positive features about SpiderOak ONE and only few negative ones. Looking at the overall picture shows that SpiderOak ONE is most suitable for backing up sensitive files, and less suitable for use as a general backup service.
For things that don't need to be kept private, other services could give you more speed and a better price (read our pCloud review for one good option). When you do have things that need to be kept private, however, SpiderOak provides a reliable way to do that.
At only $5 per month for 100GB, SpiderOak would be very reasonable supplemental backup for your sensitive files. If you'd like to find out for yourself, visit SpiderOak and sign up for the 21-day trial; it's free and you won't need to enter any personal information that you don't want to.
We hope you enjoyed this review and found it helpful. Thank you for taking the time to read it, and if your own experience with SpiderOak leaves you feeling like there's something more that needs to be said, please use the comments area to share your opinion with us.
Thank you for reading and please feel free to check out our other cloud storage reviews.
SpiderOak ONE Features
www.spideroak.com
Free Storage
Free Trial
21 Days
System
Price
Starts from $ 5.00 per month
Mobile Access
Mobile Apps
Syncronisation
Free External HD Backup
Continuous Backup
Incremental Backup
Backup Scheduling
Bare Metal Backup
Exclude File Extensions for Backup
Network Drives
Bandwidth throttling
Web Access
HIPAA Compliant
File Size Limit
Unlimited GB
Included Machines
Unlimited
File Sharing
Multiple Accounts
Share Photo Albums
Music Streaming
Folder Collaboration
Outlook Backup
Local Encryption
256-bit
Server Side Encryption
256-bit
Keeps deleted files
Unlimited
File Versioning
Unlimited