SpiderOak Review
Great sense for privacy. Moderately good syncing and backups speeds. Decent feature set, yet a bit convoluted.
Last Updated: 19 Sep'16
Our SpiderOak Review 2017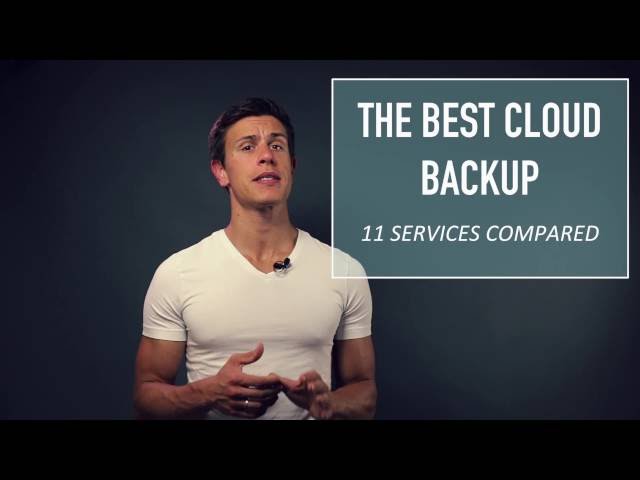 ---
SpiderOak offers quality file-sharing and cloud storage service. It can also be very useful as an online backup utility for more advanced users that know their important needs. SpiderOak's greatest selling point lies in its unique ability to sync files while continuously logging changes online. However, storage is limited at 100 GB on paid accounts.You can increase your storage in 100GB at 10$ a pop but it'll get expensive quickly. 
Update 2015: SpiderOak revamped their offer now you can choose from a variety of plans and storage offers starting from 7$/mo for 30 GB up to 25$/mo for 5TB. You can find more in our pricing section of this review.
Additionally, it offers top notch privacy that helps keep a person's data safe. Because of this, even the company's employees do not have the capability to access a client's data. People who are a bit security obsessive should try out this service.
SpiderOak also provides for unlimited computers added to an online backup account. This can be useful for people who want to make a default backup across many operating systems or own lots of computers. The specialized options and features for backups along with the lack of a top-class restore wizard means that beginners may find using this software more difficult than its competitors. 
Is SpiderOak the right choice for you?
Users can try this service for free with a data limit of only two gigabytes, or they can choose to sign up for a paid plan starting from $7 per month for 30GB. This software is good for people who are very concerned about the security of the files that they are storing and are looking for a Dropbox alternative. This may include companies, law enforcement agencies and people in government.
SpiderOak Pricing
The numerous features that SpiderOak offers along with its lack of user-friendly options make SpiderOak a good backup online utility for advanced users who can take advantage of its potential. At the same time, the company offers a strong file sharing and management service aside from online backup service.
The fact that an unlimited number of computers are covered by this service is another advantage. This means that a person can create default copies of their essential files or systems for their entire network. SpiderOak remains pricey and at the same time, there are competitors that provide customers more storage options at far lower prices. You might want to have a look at our online backup comparison chart for an in-depth feature review. 
Alternatives for SpiderOak
About SpiderOak
SpiderOak is based in the U.S. and provides sync, file share and back-up services. This company is known for its emphasis on privacy. However, these claims are often hard to verify because the company itself relies on proprietary software.
At the same time, SpiderOak differentiates itself from other file-sharing companies with its system of archiving changes and syncing files across multiple devices.
However, SpiderOak offers detailed documentation on their website regarding how they encrypt files, so you can verify the process at all times if you wish. 
Backing Files Up
SpiderOak provides customers with a couple of basic backup options. This service works on Mac OS as well as Windows and even Linux. The first option is the basic backup. This allows the users to select folders and categories such as Movies, Desktop, Pictures and Music to back up.
The advanced option lets people select boxes that are next to individual files and folders and can also be customized exactly how a user wants to sync or back up on SpiderOak. However, people should remember that there is no available option to combine these two features. At the same time, users may find that SpiderOak's advanced options are hard to make use of or navigate if they have only basic backup needs and little experience using it. SpiderOak's backup process is relatively fast.
SpiderOak's automatic backup feature also works great. People can simply move files around, and the changes are detected quickly and successfully. At the same time, all versions of a user's files are forever recorded and strictly monitored. This comes in very handy if a person accidentally overwrites an important document. All they have to do is restore the previous version.
Additionally, all files are encrypted locally before they are uploaded to the SpiderOak cloud. Users keep the encryption key and are thus the only individual who has access to their data. SpiderOak also thoroughly monitors servers to prevent data loss and potential malfunctions. All servers are managed in-house. At the same time, no outside personnel are given access to the company's servers.
Restoring files
Restoring files is one of the main places where SpiderOak excels. This is because users can choose to retrieve their data through a web app or by using the SpiderOak program. At the same time, users have the chance to choose from historical saves of every type of file that they have synced.
This demonstrates the power and utility of syncing and archiving files that SpiderOak provides. At the same time, these files are never deleted. Through this, users do not have to worry that their old syncs will be unavailable for use after a certain period of time.
Although it lacks the easy restore feature found in competitors' client software, it's easy to launch this program when restoring files. The view pane where the user launches the restoration gives them the capability to manually see changes to their files. This feature is lacking in software from companies such as Fabrik and Mozy.
At the same time, SpiderOaks approach to file restoration is very easy. In fact, they do not call it restoration as other backup services do. Instead, it is referred to as viewing the file. In this system, people are allowed to recover or view their files in batches or individually.
Although SpiderOak has a much faster recovery time than its competitors, it may take a while depending on the user's Internet connection. Similar to other online backup systems, people can choose a different Download folder where they want to restore their data.
ShareRooms
ShareRooms is where users can share the files with other people by creating a RoomKey and ShareID. Any user who enters the corresponding RoomKey and ShareID will gain access to the files being shared. It means that users can share their files with people who are not signed in to the SpiderOak network. It is a good feature for people who need to share files with coworkers or friends for group projects.
Encryption
SpiderOak thoroughly encrypts a person's files on their computer before they are sent. This ensures that no person can see their files. If they lose their private key, they will not be able to gain access to their data.
SpiderOak is a unique and strong online file syncing, sharing backup and archiving utility that provides many features that are useful for advanced users. It is also famous for its emphasis on user privacy. At the same time, SpiderOak is a compelling option for people who have specialized needs.
However, novice users will find that the interface is hard to understand, and there is a chance that they may be overwhelmed by the options that are available on the system. 
Alternatives for SpiderOak
SpiderOak Features
www.spideroak.com
Free Storage
Free Trial
30 Days
System
Price
Starts from $ 5.00 per month
Mobile Access
Mobile Apps
Syncronisation
Free External HD Backup
Continuous Backup
Incremental Backup
Backup Scheduling
Bare Metal Backup
Exclude File Extensions for Backup
Network Drives
Bandwidth throttling
Web Access
HIPAA Compliant
File Size Limit
Unlimited GB
Included Machines
Unlimited
File Sharing
Multiple Accounts
Share Photo Albums
Music Streaming
Folder Collaboration
Outlook Backup
Local Encryption
256-bit
Server Side Encryption
256-bit
Keeps deleted files
Unlimited
File Versioning
Unlimited