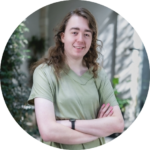 Sapphire Fox
Editor
Location United Kingdom
Joined in March 2020
67 Posts
10 Reviews
Snap Shot
Sapphire Fox is a writer and assistant editor for Cloudwards. Her writing and research focus on online backup.
Background & Education
Sapphire developed an interest in computers at an early age and took the opportunity to gain a computer science qualification while still at school. She completed her A-level qualifications in 2018. Her educational background is largely in mathematics, the sciences and design.
After working as an engineering apprentice, Sapphire decided to try her hand at freelance writing. She began a novel and wrote a number of short stories before joining Cloudwards in March 2020, where she could put her strong knowledge of software to good use. Her writing and research are focused on how-to-guides and articles about statistics and online backup.
Having gained plenty of experience with Cloudwards, Sapphire was promoted to assistant editor in August 2021. In this role, she wrote detailed briefings for other writers, researched for SEO, planned the organization and structure of articles, and published articles. In September 2022, Sapphire was promoted to editor, which expanded her responsibilities to include editing writers' articles for Cloudwards.
Last articles
Last Reviews