FreshBooks Review
FreshBooks is a solid accounting tool for very small businesses and freelancers, especially if they're focused on providing services rather than good. Larger businesses or those with complicated expenses may want to look further, however. Read our full FreshBooks review for the details.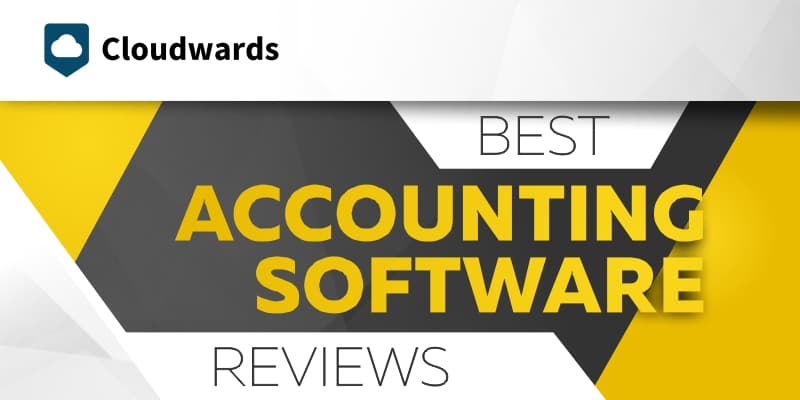 FreshBooks is an excellent cloud accounting platform for service- and project-based businesses. It has a great array of tools that work perfectly with each other to help you track your income. Its invoicing feature is easy to use and has a lot of automation options, such as repeating and scheduled invoices.
FreshBooks has some unusual features, but there are also some basic features missing, such as payroll and bill reminders. It also doesn't have an inventory tracker, which makes it a bad fit for product-based businesses. To make up for this, FreshBooks offers integration with more than 100 applications, but it's still easier to use a more balanced platform, such as Xero or Wave.
If FreshBooks doesn't sound like a good fit for your business, you can check our list of the best accounting software tools to find something better.
However, if you're part of a small team looking for a platform to manage your projects and track billable hours, try FreshBooks' free 30-day trial or read on for the full review.
Strengths & Weaknesses
Strengths:
Can process credit card payments
Project management & time tracker
Collaboration tools with your team or even your client
Lots of automation features for invoicing
Weaknesses:
No bills
No payroll
Limited report customization options
Alternatives for FreshBooks
Features
Most of FreshBooks' features, such as "retainers," "projects" and "time tracking," complement each other perfectly. Combining these features make FreshBooks cloud accounting a good fit for monitoring work hours and income.
The "retainers" feature integrates with "time tracking" and "projects" seamlessly. A retainer agreement is a contract that lets you and your client settle on fixed wages and hours for a certain period. You can put a project or time entry under a retainer to automatically update your contract with your newest entry.
Visit the "retainers" page under the category "invoices" in the navigation bar to see a list of your contracts. To open an agreement, select it from your contracts list, which will bring you to your status page, where you can find a graph and a list of hours you've logged.
The graph will show if you went over budget, and you can invoice the extra hours by clicking the "generate an invoice" button.
The "projects" feature, which you'll find in the navigation bar, keeps all of your assignments in one place. Similar to retainers, a list of your assignments is displayed in the "projects" page. From a project's status page, you can find the details and hours logged, as well as send an invoice to a customer.
FreshBooks Projects
To open a new project, click the "create new" button on the top right of the page, and you can select either a flat rate or an hourly project. Next, you have to fill in the "project name" and "client" section. The rest, such as the end date and rate, are optional.
If you're creating an hourly project, set your rates through the "set hourly rates" setting on the right side of the page. There are three options: "single hourly rate," "team member rates" and "service rates."
FreshBooks Invoicing
To create an invoice for an assignment, click the "more actions" button on top of the project's status page and then click the "generate invoice" option.
The "time tracking" feature, which you'll find in the navigation bar, is another one of FreshBooks' best features. There are two tabs in the "time tracking" page: "track" and "review."
You can display your hours weekly or daily in the "track" tab. Daily view is perfect if you want to focus on adding a new time entry because it shows you a list of your logged hours and projects. Meanwhile, you can use the weekly view — which shows a table with all of your logged hours — to review the overall time you spent on your projects within a week.
In "review," you can find the overall time worked by your team members each month. It displays a graph of the hours worked by each member on top of the page. On the bottom, you'll see a detailed list of all of your and your members' logged hours in the "all time entries" section.
Like Xero and QuickBooks Online, FreshBooks offers integration with a lot of applications. This will help you run your business with more efficiency because you can control everything from one place. However, it's more effective to use a balanced platform, such as Xero, if you need features such as fixed assets and bills manager.
FreshBooks has a lot of interesting features that work well with each other. It also completes most of its features with automation options. However, there are also some basic tools missing, such as payroll, inventory tracking and bill reminders. That said, FreshBooks offers a lot of integrations, which can help you get features it doesn't offer.
Pricing
FreshBooks' cheapest plan, Lite, costs $15 per month, and it unlocks most features you'll need, such as invoicing, expenses, online payments, time tracking and estimates. If you have five billable clients or less, this plan is enough for you to run your business.
However, if you want to use FreshBooks' automated features, most of them are only available starting with the Plus plan.
FreshBooks Pricing: Advanced Plans
An upgrade to Plus, which costs $25 per month, gives you access to the rest of FreshBooks' features, such as proposals, recurring invoices and payment reminders. It also lets you add up to 50 billable clients. An upgrade to "Plus" is worth the price if you want to unlock FreshBooks' automated features, which can help you increase your efficiency.
The last upgrade to Premium, which costs $50 per month, increases the number of billable clients you can have to 500 clients. Even though the increased customer slot is enormous, you have to pay twice the price of the "Plus" plan. The price gap between these plans is pretty big, considering there are no new features for this upgrade.
Each subscription plan includes the ability to bring your team over to FreshBooks. Unfortunately, you have to pay an extra $10 per month for each member. This means there's an additional fee to use FreshBooks' collaborative tools, such as project discussion or time tracking for your team members. If you have a big team, consider asking FreshBooks' support about FreshBooks Select.
FreshBooks' Lite plan is dangerously close to losing when compared to Wave. That's because, on top of being free, Wave has the advantage of having no client limit and having almost all of FreshBooks' Lite features (learn more on our Wave review). The only thing that makes FreshBooks still worth the price is its superior invoicing and time tracking features.
When compared to Xero's Growing plan, which costs $30 per month, FreshBooks' "Plus" plan is better if you run a service-based business.
Plus lets you use multiple currencies and projects, which are only available on Xero's Established plan for $60 per month. However, if you need inventory tracking or billing, Xero has more features to offer and a better reporting tool than FreshBooks.
User-Friendliness
It's easy to sign up for FreshBooks' free 30-day trial. Register by filling in your email address and password. Then you will receive an email with a verification link. Click on the link, and then you must fill in your personal and business details before you can access your FreshBooks account.
FreshBooks has a clean layout, unlike FreeAgent. There's plenty of space between elements and everything is clearly labeled. Almost every page has a summary at the top, which helps you quickly scan its information. On the bottom of the page, you'll find the content details, such as a list of your invoices or projects.
FreshBooks' navigation bar is located on the left side and displays most of the pages, including "invoices," which has two sub-options: "retainers" and "other income."
On the top section of the navigation bar, you'll see your profile settings and notifications. You can access your account settings, "items and services" list and FreshBooks' support page through your profile settings.
FreshBooks has a slight learning curve, but you can master it quickly because most of the tools are simple and you get explanations when you first open a page. It has a clear layout, and its Android and iOS applications are also easy to use. You can also track your time or check your invoices on the go through these apps.
Invoicing
There are two ways to generate an invoice from scratch. You can create an invoice through the dashboard by selecting the "create new" button or through the "invoices" page.
In the "invoices" page, you'll find a summary of your invoices at the top and a list of your invoices at the bottom. You can also connect your account with Stripe through the "activate online payment" button to receive credit card payments.
To create an invoice from the "invoices" page, click the "new invoice" button on the top-right corner of the page. Unlike QuickBooks Online or Xero, FreshBooks lets you fill in your invoice straight onto the template, so you can see it as how your clients would.
Click the "add a client" button to assign an invoice to a customer. When you fill out your customer's details, FreshBooks will suggest available clients. You can pick a customer from your client list or continue filling in the form to add a new customer.
To create a new invoice item, click the "add a line" button below the item description table. Just like adding clients, you can pick a product from your item list or add a new product. If you're creating an invoice for a client with unbilled hours, FreshBooks recommends adding the hours as soon as you click on the "item name" box.
The "request a deposit" and "add a payment schedule" features divide your invoice into multiple payment terms. You can pick either a flat rate or a percentage for both features.
"Deposit" divides your invoice into two payments, while "payment schedule" divides it up into 12 terms. These features can be helpful if you're taking on a big project and need multiple payments.
You can set up invoice reminders through the "send reminders" button under customer settings, which will show up after you pick a client. You can send up to three reminders with customizable intervals and personal messages. FreshBooks will automatically send out reminders to the client for their future invoices, so you only need to do this once.
If you want to create a recurring invoice, click the "make recurring" button under your invoice settings. Then the "settings" section will show a form where you can set up the schedule, delivery and payment options for your repeating invoices.
To customize FreshBooks' invoice template, click the "customize invoice" button in the "invoice settings" section. FreshBooks only has two fonts and templates to use, unlike Xero or QuickBooks Online. Fortunately, you can still pick an accent color, upload your logo and add a header image to personalize your invoices.
Expenses
FreshBooks' "expenses" feature doesn't have a bills manager where you can set up reminders or pay your bills online, like you can with QuickBooks Online (read our QuickBooks Online review to learn more). However, you can still track your expenses using FreshBooks.
Similar to invoices, you can add a new expense through the dashboard or through the "expenses" page. In the dashboard, click the "create new" button and pick "expenses" from the dropdown menu. Otherwise, from the "expenses" page, click the "new expense" button on the top-right corner of the page.
On the "new expense" page, you can fill out the details of your expense. If you need to, you can also attach a receipt through this page. Unlike in "invoices," you can't add items to this entry, so attaching a receipt helps you keep track of what you purchase.
You can assign an expense to a client through the "mark as billable" option on the right side of the page. FreshBooks will suggest adding this cost the next time you create an invoice for the client, and it will mark the item as "unbilled" in the "expenses" page.
You can also quickly add an entry through the "new expense" button under the "all expenses" section. Rather than leading you to a new page, a form will show up where you can fill in the details without leaving the "expenses" page.
Another option is to add a bank connection, which will automatically import your transactions into the "expenses" page. This will also import your statements to the "accounting" category in the navigation bar to reconcile your transactions.
Reporting
You can reach FreshBooks' reporting feature in the "reports" option on the navigation bar. Similar to Wave, FreshBooks has explanations on the "reports" page that will help you understand each report. FreshBooks' report templates are not as customizable or plentiful as QuickBooks Online or Xero, but it does have 14 report templates under four sections.
On the "invoice & expense reports" section, you see one expense report and three sales reports arranged by invoice, item and client. The sales reports give you an overview about your income, such as which item is the most popular or which client is the most profitable. This knowledge is crucial when you want to implement a new strategy for your business.
There are two reports in the "payment reports" section: "accounts aging" and "payments collected." Both reports offer insight into your income from different angles. "Accounts aging" gives you a report of which clients still owe you, the amount and how much time it has been overdue. Meanwhile, "payments collected" gives a brief report of all of your paid invoices.
FreshBooks' "accounting reports" section consists of six reports, including "profit & loss," "trial balance" and "balance sheet." You can use these reports to monitor the financial health of your business. As of 2019, FreshBooks uses the double-entry accounting template for these reports, making it easier to track the money in your accounts.
The "time tracking reports" section consists of two reports: "time entry detail" and "retainer summary." Both reports let you see an overview of the hours you've logged, similar to what you can see in the "time tracking" and "retainers" page.
The customization options for each report vary, but each report allows you to at least customize the period. Comparatively, QuickBooks Online and Xero are more customizable, as they have more filters and column options to use.
When matched against Wave, FreshBooks' and Wave's reporting features are almost on the same level. Both have less than 20 templates and limited customization options. Even so, Wave's report layouts look better, especially for people who are new to bookkeeping software, because they have a summary at the top of each report.
Support
To reach FreshBooks' help center, click the "?" button in the bottom-right corner of every page. By clicking this button, a "help center" window will show up, where you can type in a problem or topic in the search bar to look for an answer in FreshBooks' help database.
If you can't find what you're looking for, click the gear icon beside your profile picture and select the "need help" option.
There are three options that will show up on your screen. You can either explore FreshBooks' FAQ, where you can search for your issue on your own, or contact FreshBooks' support center through email or by phone. Note that FreshBooks' support is only available on Monday through Friday from 8 a.m. until 8 p.m. EST, so if you live outside the U.S. you might have to wait.
The Verdict
FreshBooks is a powerful tool, especially for service- and project-based businesses. Its "time tracking" and "projects" are ideal for businesses to manage their projects and link it with their income. There are also a lot of automated features, especially with invoicing, which can help you focus on more important matters.
FreshBooks might not be the best option for product-based businesses. It doesn't have a bills manager or an inventory tracker, so you'll have a hard time managing your finances through FreshBooks.
Its pricing is fair, especially as it has some robust features that you can use fully starting with the Plus plan at $25 per month. However, to invite your team members to FreshBooks, you have to pay an additional $10 per month per member, which adds up quickly. If you have a big team, consider asking its customer support about FreshBooks Select.
FreshBooks' reporting feature still loses to QuickBooks Online and is on par with Wave, which offers these features for free. FreshBooks' customization options are limited and not as powerful as QuickBooks Online or Xero. Although the reports' layouts are simple and scannable, Wave's templates are easier to look at, as they include a summary at the top of the reports.
If you're running a service- or project-based business with a small team, consider trying out FreshBooks' 30-day trial to see if it's a good fit for you.
Have you tried FreshBooks before? Tell us what you think about it in the comments section below. Thank you for reading.
Visit

FreshBooks