Welcome to Cloudwards.net!
Meet the Team
Cloudwards.net is made possible by a large team from all reaches of the globe. We have several dedicated editors, even more dedicated writers and a host of auxiliary staff, from video editors to graphic designers to marketeers to all kinds of technomancers.
Meet the Cloudwards.net team below: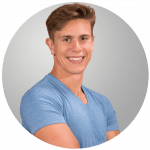 Mauricio Prinzlau
CEO & Co-Founder
Mauricio is the ultimate shot-caller at Cloudwards.net. Having founded the site on a cold and rainy summer's night in Hamburg back in 2013, he's been working hard on making it the most authoritative resource for reviews on the internet. Currently his main concerns are industry relations and affiliate management, where his BA in Business Communication Management comes in very handy. Reach him at mauricio [at] cloudwards.net, though he's a busy man so he'll ask you to get straight to the point.
Last 3 articles:
Jackie Leavitt
Editor in Chief
Jackie is the editor in chief of Cloudwards.net. After earning her bachelor's degree in journalism from the University of New Hampshire, she has held various editing roles with international news organizations, annual magazine publications, book publishing and more. After several years living abroad, Jackie now resides aboard a 30-foot Catalina sailboat somewhere along the Californian coast. When she's not editing Cloudwards.net articles, she's either putting pen to paper with creative nonfiction writing, going for an ocean swim or planning her next travel adventure.
Aleksander Hougen
Editor
Originally a software engineer, Aleksander decided to leave the office lifestyle behind to live as a digital nomad. He now spends his time writing about technology and tourism, which allows him the freedom to call many different places home. When he's not writing, he likes to read fantasy/sci-fi, listen to podcasts about history and politics and travel.
Last 3 articles: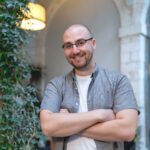 Aleksandar Kochovski
Editor
After a brief stint in architecture and a tango with teaching, Aleksandar is now dancing to the beat of his own drum as a tech writer, merging his passions for technology and literature. When he's not hidden behind his computer screen, you can find him photographing the streets of Skopje or cooking quesadillas for his friends at home.
Last 3 articles: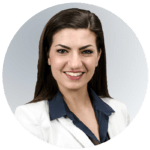 Sandra Pattison
Editor
Sandra Pattison is from the rolling hills of the United Kingdom where, when she's not enjoying that one day of summer, she researches and writes on online security and censorship around the world. Writer by day, mother morning, noon and night, during her little free time she enjoys photography and likes to be spontaneous, but mostly ends up sipping tea with her pinky out.
Last 3 articles: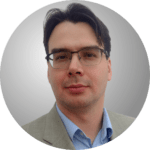 Fergus O'Sullivan
Editor-at-Large, Writer
Fergus is the former chief editor and resident curmudgeon of Cloudwards.net. Though he no longer steers the team, he's stuck around to write investigations and news stories (and to annoy newer team members with tall tales). You can contact him at fergus [at] cloudwards.net if you've got a hot lead; anything else will likely get ignored.
Last 3 articles:
Mohseen Lala
Formatting Editor
Mohseen joined the Cloudwards team in 2013 as an all-rounder writing mostly about security and encryption. Since then he has been in various positions, from writer to editor, and is currently in charge of formatting articles. When not catching up on sleep, his hobbies include gaming and martial arts.
Last 3 articles:
Jennifer Munro
Copy Editor
Word wrangler. Grammar guru. Conjunction connoisseur. Jennifer Munro is a New England (USA) native who divides her time between the New Hampshire Seacoast and Burlington, Vermont. She graduated from Simmons University in Boston with a degree in advertising and works as a copy editor and freelance writer. She is a staunch proponent of the Oxford comma, but also knows how to pick her battles.
Elisabeth Ivey
Copy Editor & Fact Checking Editor
As a lifelong daydreamer, Elisabeth has always had a love for words and stories. She earned her B.A. in English and Sociology & Anthropology and has been working as a writer, proofreader and copy editor for five years. When she's not fact checking for Cloudwards or doing other freelance editorial work, she is diving into a good book and a cup of coffee.
Robin Barber
Assistant Editor
With a handful of A-levels completed, Robin followed his passions for learning and informing others, finding a place among the Cloudwards.net team. Between writing about software and creating fantasy worlds, he's either losing games of Civilisation or darting about the UK in search of inspiring views and learning about each area's history.
Last 3 articles: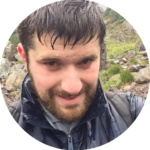 Samuel Chapman
Assistant Editor
Sam Chapman is passionate about strong security and clear communication. He's on a mission to spread the word about tools that can help regular people fight back against a world that wants to invade their privacy.
Last 3 articles: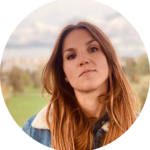 Andrea Babic
Fact Checking Editor & Editorial Assistant
Andrea (Dre) Babic earned her M.A. in Marketing Communications and has worked in the content management field as a formatter, fact checker and researcher. As a good-vibes enthusiast, Dre is our resident (self-proclaimed) team culture expert, and with her keen eye for details, she helps the Cloudwards team with fact checking. When she steps away from her computer, you can find her practicing new jumprope tricks, reading about self-awareness or sitting peacefully in nature.
Jelena Bartulović
Editorial Assistant
Jelena Bartulovic joins Cloudwards as the editorial assistant, helping the editorial team with tasks including research, fact checking and design. Jelena earned her bachelor degree for journalism and public relations, and she is passionate about design and art. Motivated and hardworking, she is always looking for new challenges, but in her free time, you can find her enjoying an espresso in her beautiful Croatian hometown.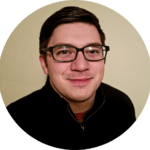 Brian Murray
Writer
Brian studied economics at George Mason University before moving away from the big city lights and into the calm of the Appalachians. Writing about tech by day and science fiction by night, Brian hopes to achieve the status of a cyber-renaissance man somewhere between Hideo Kojima and Linus Tech Tips.
Last 3 articles: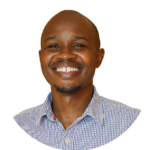 Samson Max
Writer
A well-versed writer on SaaS and tech topics, Samson Max's passion is keeping abreast of the industry's cutting-edge practices. In his writing, he focuses on the practical aspects of software systems to create straightforward and honest reviews that inform and engage the reader. When he's not writing about tech, Samson spends time playing soccer with his son, Jayden, in the backyard. Also, being an ardent soccer fanatic, he watches English Premier League games on Saturday and Sunday afternoons to feed his addiction to football.
Last 3 articles: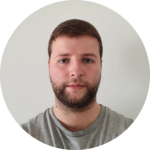 Andrej Hadji-Vasilev
Writer
A tech enthusiast that loves all things hardware and software, Andrej is a digital nomad with a degree in IT who loves the freedom of not being stuck in an office during working hours. When he's not writing about the next hot software or gadget, he's either gaming or cycling, or looking for the next place to call home.
Last 3 articles:
Dan Ginn
Writer
Dan brings with him five years of experience in tech journalism. While traveling the world with his camera, he can found writing about tech and photography, all with a smile on his face. You can also read Dan's words TechRadar, The Phoblographer and TomsGuide. Aside from writing, editing and hosting podcasts, Dan also enjoys eating tacos—maybe a little too much!
Last 3 articles: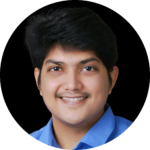 Arjun Ruparelia
Writer
After acing two professional accounting certifications and working as an equity research analyst, Arjun decided to chalk out a new path by writing about software of the future. He's a serial crime/thriller movie-watcher, and more importantly, a workaholic. When he's not armed with a keyboard, he likes to spread some good in the world through social work.
Last 3 articles: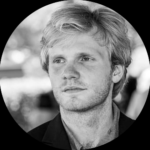 Max Pitchkites
Writer
Max Pitchkites began writing and illustrating fantasy stories before falling down the rabbit hole of tech writing. He has written about cybercrime and cybersecurity for an internal IT bulletin at a university before writing for online tech publications. He continues to write convoluted mythological tales and work as a freelance illustrator when he's not plugged into the world of technology.
Last 3 articles: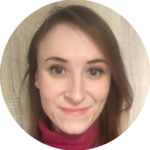 Kit Copson
Writer
Kit hails from the West Midlands, UK, close to the rock caves that are rumored to have inspired Tolkien's "The Hobbit." She completed her BA in English & Creative Writing in 2012 and spent several years as an international school teacher in Beijing, where she experimented with a range of VPNs. She is now settled in the Parisian suburbs and is a fan of '80s films, classic English literature and can usually be found with a cup of tea in hand.
Last 3 articles: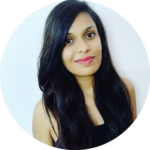 Beatrice Manuel
Writer
SaaS content writer by day and fiction writer by night, Beatrice Manuel's world is made up of words. Having bagged a Business, Insurance, and CIMA degree, Beatrice bade farewell to the corporate lifestyle to pursue her literary dreams. When she's not creating content for SaaS brands, you'll find her with her head in the clouds, working on penning out her next novel.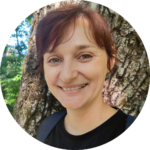 Vildana Bratic
Video Editor
Vildana Bratic is not just a video editor, but also a photo editor and a graphic designer. She earned her BA in Comparative Literature and Library Science, but the force of IT was strong with her, which led her to Cloudwards.net. Vildana lives in an enchanted land of Bosnia and Herzegovina, and she has a passion for books, handicrafts, cats, cooking, manga and memes.
Filip Andonov
Graphic Designer
Filip originally started working as a video producer and over time transitioned into digital design. As Cloudwards' image designer, he is focused on creating delightful digital experiences with core values of simplicity and ease of use. He is a strong believer in communication and empathy, transforming ideas into value-based products. Apart from work, he enjoys riding an electric skateboard, reads sci-fi and practices mindfulness.
Jay Nganga
Graphic Designer
A multi-talented graphics designer, Jay has a knack for creating stunning visuals for brands and audiences. His work distinguishes itself with bold, unique materials and color combinations that captivate people. When he's not creating designs, Jay enjoys framing people's memory through photography and videography, another of his passions.