Welcome to Cloudwards.net!
Meet the Team
Cloudwards.net is made possible by a large team from all reaches of the globe. We have several dedicated editors, even more dedicated writers and a host of auxiliary staff, from video editors to graphic designers to marketeers to all kinds of technomancers.
Meet the Cloudwards.net team below and if you like what we do and want to get a spot on this page all your own, see what it takes to write for us.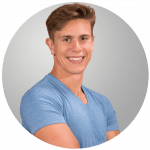 Mauricio Prinzlau
CEO & Co-Founder
Mauricio is the ultimate shot-caller at Cloudwards.net. Having founded the site on a cold and rainy summer's night in Hamburg back in 2013, he's been working hard on making it the most authoritative resource for reviews on the internet. Currently his main concerns are industry relations and affiliate management, where his BA in Business Communication Management comes in very handy. Reach him at mauricio [at] cloudwards.net, though he's a busy man so he'll ask you to get straight to the point.
Last 3 articles:
Jackie Leavitt
Chief Editor
Jackie is the chief editor of Cloudwards.net. After earning her bachelor's degree in journalism from the University of New Hampshire, she has held various editing roles with international news organizations, annual magazine publications, book publishing and more. After several years living abroad, Jackie now resides aboard a 30-foot Catalina sailboat somewhere along the Californian coast. When she's not editing Cloudwards.net articles, she's either putting pen to paper with creative nonfiction writing, going for an ocean swim or planning her next travel adventure.
Aleksander Hougen
Editor
Originally a software engineer, Aleksander decided to leave the office lifestyle behind to live as a digital nomad. He now spends his time writing about technology and tourism, which allows him the freedom to call many different places home. When he's not writing, he likes to read fantasy/sci-fi, listen to podcasts about history and politics and travel.
Last 3 articles: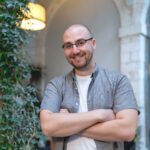 Aleksandar Kochovski
Editor
After a brief stint in architecture and a tango with teaching, Aleksandar is now dancing to the beat of his own drum as a tech writer, merging his passions for technology and literature. When he's not hidden behind his computer screen, you can find him photographing the streets of Skopje or cooking quesadillas for his friends at home.
Last 3 articles: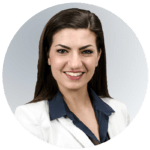 Sandra Pattison
Assistant Editor
Sandra Pattison is from the rolling hills of the United Kingdom where, when she's not enjoying that one day of summer, she researches and writes on online security and censorship around the world. Writer by day, mother morning, noon and night, during her little free time she enjoys photography and likes to be spontaneous, but mostly ends up sipping tea with her pinky out.
Last 3 articles: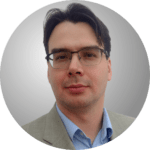 Fergus O'Sullivan
Editor-at-Large
Fergus is the former chief editor and resident curmudgeon of Cloudwards.net. Though he no longer steers the team, he's stuck around to write investigations and news stories (and to annoy newer team members with tall tales). You can contact him at fergus [at] cloudwards.net if you've got a hot lead; anything else will likely get ignored.
Last 3 articles: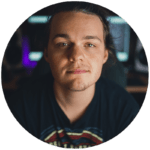 Jacob Roach
Writer
Jacob Roach is a Midwesterner with a love for technology, an odd combination given his corn field-ridden setting. After finishing a degree in English at Southern New Hampshire University, Jacob settled back under the Arch in his hometown of St. Louis, MO, where he now writes about anything tech. His main interests are web technologies and online privacy, though he dips his toes in photography and the occasional card game as well. You can reach him at jacob[at]cloudwards.net.
Last 3 articles: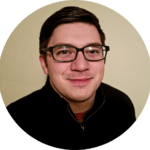 Brian Murray
Writer
Brian studied economics at George Mason University before moving away from the big city lights and into the calm of the Appalachians. Writing about tech by day and science fiction by night, Brian hopes to achieve the status of a cyber-renaissance man somewhere between Hideo Kojima and Linus Tech Tips.
Last 3 articles:
Robin Barber
Writer
With a handful of A-levels completed, Robin followed his passions for learning and informing others, finding a place among the Cloudwards.net team. Between writing about software and creating fantasy worlds, he's either losing games of Civilisation or darting about the UK in search of inspiring views and learning about each area's history.
Last 3 articles:
Vladimir Sumina
Vladimir wasn't born with a silver spoon in his mouth, but with a computer by his cradle. Before he could walk, he could jump over Koopas. A passionate video gamer (mostly of RPGs and adventure games), he soon found himself employed in several tech startups, where he learned how to tell good software from not so good (dare he say - bad?) software. More importantly, he also learned he had a knack for writing, a skill which has since served him well.
Last 3 articles: