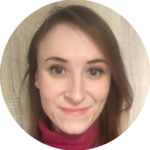 Kit Copson
Writer, Briefing Editor
Location France
Joined in August 2021
123 Posts
Snap Shot
Kit Copson is a writer for Cloudwards. Her writing and research focus on streaming devices and streaming services.
Background & Education
Kit is an alumna of the School of English at Birmingham City University, U.K., where she completed her bachelor's in English and creative writing in 2012. She worked at the university as the assistant to the head of English and as an English teacher for overseas guests.
After graduating, Kit embarked on a career in teaching English. Her first writing position was as a proofreader for a monthly school magazine. Inspired by her love of writing and research, she left traditional teaching and became a freelance writer in 2021. She currently writes in the tech, entertainment and pet niches for her clients and works on her own film blog.
Having lived in a country with heavy censorship for several years, Kit has first-hand experience using VPNs to overcome strict geoblocking. This, coupled with her interest in streaming services and devices, led her to start writing for Cloudwards in August 2021.