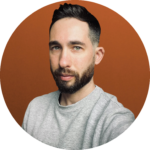 Dan Ginn
Writer
Snap Shot
Dan Ginn is a writer for Cloudwards. His writing and research for Cloudwards focus on cloud storage and backup.
Background & Education
Dan Ginn is an experienced freelance writer and journalist who began his writing career in 2016. He has collaborated with many leading publications and media outlets, writing in the niches of technology, art, photography, travel, mental health and societal issues.
He managed a personal blog for many years that explored lifestyle and travel, motivational topics and, his specialty, photography. After spending time in various roles across the writing field, including as a copywriter and Instagram content editor, Dan became the arts and culture editor for The Phoblographer.
Dan joined Cloudwards in June 2021. As a remote worker for several years and with a passion for photography, he understands more than ever the importance of keeping your memories and documents safe. He focuses on these topics in the cloud storage and backup categories.
Last articles
Last Reviews