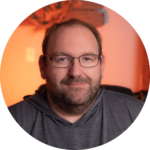 Brett Day
Writer
Location Oklahoma, United States
Joined in December 2022
16 Posts
16 Reviews
Snap Shot
Brett Day is a writer for Cloudwards. His writing and research focus largely on project management software. 
Background & Education
Brett Day is a freelance writer with a background in photography. After working as a general manager and human resources manager for several years, Brett moved into freelance tech writing but also specialized in the sports, health, fitness and video games niches. In 2011 and 2012, he was named a rising star for Yahoo!
In 2013 Brett created his own business, Brett Day Photography, a successful business with a clientele that included some of Oklahoma's largest organizations. He then moved on to a career as a gear editor, writing opinion pieces, tutorials, reviews and news for photography websites. Brett has received glowing recommendations from previous colleagues, who have described him as "highly skilled," "talented," and "inspirational." 
Brett's experience in technology and photography led him to connect with Cloudwards in December 2022. He now specializes in project management reviews, guides, comparisons and how-tos for the site.
Last articles
Last Reviews