How to Backup Your Contacts on iPhone and Android
My cell phone is the most important device I own. I carry it everywhere and use it on a daily basis. The most important thing on my phone is my contact list. It's the one thing that makes my device so useful — without my contact list my phone would just be an expensive web browser.
Think about the contacts you talk or text with frequently — how many of those numbers or emails do you have memorized? Gone are the days where we had to remember phone numbers or jot them down in a physical address book.
That's why I'm going to show you how to backup your contacts, on iPhone and Android devices. It's quick and easy to do, and we've already shown you how to backup your iPhone and Android phones completely, so my focus here is only on backing up your contacts. We've also covered how to backup your text messages on iPhone and Android separately.
I'll cover how to backup your contacts using iTunes as well as using any of our best cloud storage for iPhone.
What You'll Need
You'll need to download and install iTunes if you choose to use it. It's available for free for Windows users and comes pre-installed on Macs.
iCloud is Apple's own cloud platform and provides an easy solution to backing up your iPhone. All you need is an Apple ID, and users get 5GB of free storage — this is enough to backup your contacts. If you'd like to know more about iCloud, we've compared iCloud vs IDrive in the past and we also have a nice video review, which you can check out below.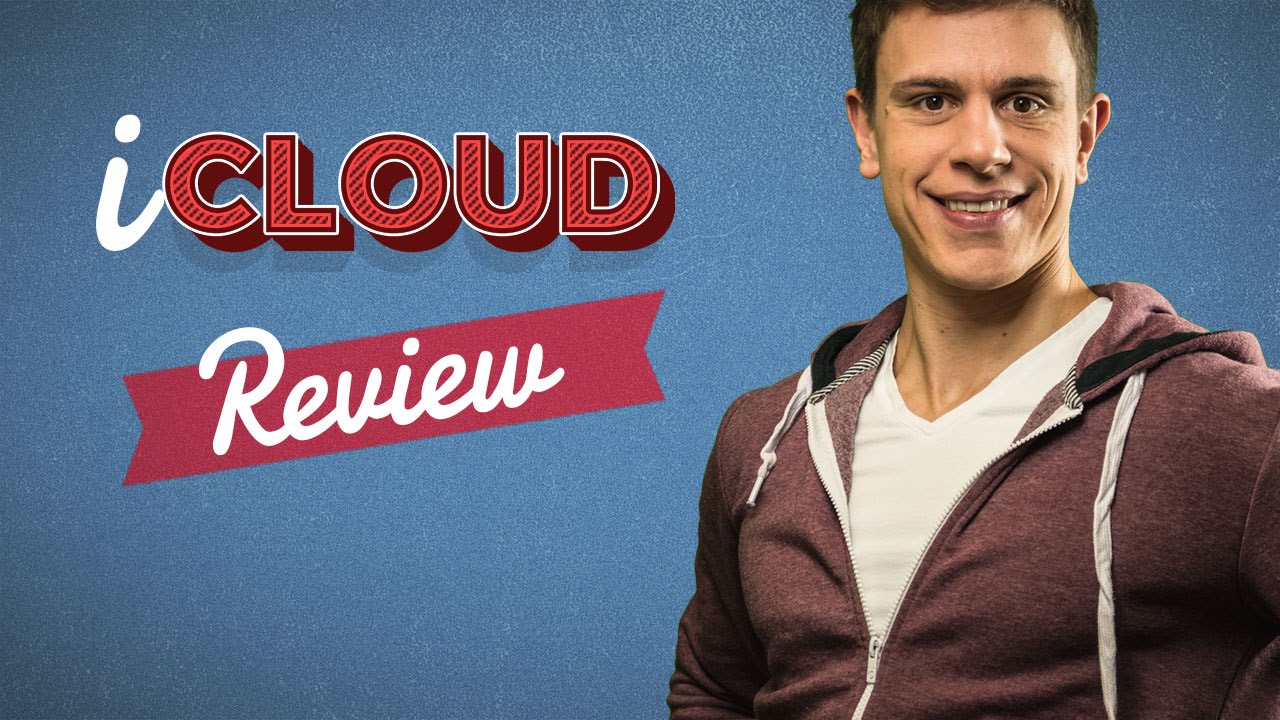 I'll also show you how to export and backup your contacts from iCloud into a the vCard data format so that you can import them into Google Contacts more easily. This is handy in case you decide to switch to Android or simply want another backup of your contact list.
For Android devices, you can easily backup your contacts to Gmail or an SD card. I have a few cheap, older SD cards lying around that are 2GB in size and work great for this purpose. If you already have a Google account you can have it handle backups for you. If you'd rather handle backups yourself you can use a program like Super Backup & Restore, which we've written about in our guide on how to backup Android text messages.
How to Backup Contacts on iPhone
The easiest way to backup your contacts on iPhone is to use iTunes. First, you'll need to download and install iTunes, and plug your iPhone into your computer with a lightning cable. You'll need to tap "trust" on your iPhone when it asks you if you trust this device.

You'll see a device icon in the upper left. Tap this icon to select what data you would like to sync. You can set iTunes to automatically backup when your device is connected or you can select manual backups if you prefer.
When it comes to syncing your contacts, you'll want to click the "info" button in the left pane. You'll see a checkbox in the main windows to "sync contacts with" and a box to select your options.
You can sync with Windows Contacts, and you'll have other options depending on what software you have installed — Microsoft Outlook, for example, will be available if you have the app.
Backup Your iPhone Contacts Using iCloud
This is one of the simpler solutions for backing up your contacts. If you already use iCloud backups, this is most likely already enabled.
Tap "settings" on your iPhone, and then tap your ID at the top or tap "iCloud," depending on your version of iOS.
Once you're in the iCloud menu, simply tap "contacts" to sync your phone's contacts with iCloud.
Export iPhone Contacts to Google
As mentioned before, vCard is a data format for information such as names, titles, phone numbers or emails. It's a great format to transfer or backup your contact list in, and I'll show you how to export your contacts from iCloud into a vCard. You can then use the vCard to import them into Google Contacts or backup to another disk.
First, login to the iCloud website. Click "contacts," and then click the gear icon in the lower left.
Now, click "select all" followed by "export vCard." Once your vCard downloads, all you have to do is go to Google Contacts and click "more" from the left pane, then "import." Select your vCard, and all of your contacts will be uploaded and available from within Google's apps.
You can also take this opportunity to copy that vCard file onto a flash drive or your favorite cloud provider, providing you with another backup contact list.
How to Backup Contacts on Android
The simplest way to backup your contacts is to give Google permission to backup your phone's data. The process varies depending on the phone and version of Android, but it's fairly straightforward.
Tap "settings" and tap "personal," then look for a "backup & restore" button. Tap "backup my data" and turn it on. You'll have to add an account if yours is not listed already. To do so simply tap "backup account" then "add account." You may have to enter your password or pin and sign in to the Google account you added.
By default, the following items will sync with your Google account:
Google Calendar settings
Wi-Fi networks & passwords
Home screen wallpapers
Gmail settings
Apps installed through Google Play
Display settings (brightness & sleep)
Language & Input settings
Date & time
Settings & data for apps not made by Google (varies by app)
How to Backup Contacts on Android to SD Card
If you just want to backup your contacts to an SD card, simply tap and open the "contacts" app on your phone. Look for the "menu" button and tap it, and tap the "import/export" option. Select "SD card" and your contact list will be backup to your card as a vCard file.
This format is compatible with most contact list applications and will allow you to import/export contacts on other devices or apps you use. It's a good idea to do this on a spare SD card — if you lose your phone, you lose the SD card that's in it as well, so keep a backup stored somewhere safe.
Other Options for Backing Up Your Contacts
When it comes to backups, there is no shortage of options. It's often a good idea to have more than one backup solution.
We've taken an early look at the best cloud backup for iPhone in 2017, where you can find several more providers to choose from if you'd like to use something besides iTunes, iCloud, or Google Contacts.
We've got Android users covered too, with our recent roundup of the best cloud storage for Android. Our team of experts have researched each provider to make it easier for you to backup your Android device and keep your data safe.
Conclusion
Your contact list is important — without it, your phone is next to useless. It's easy to backup your contacts on an iPhone, so take the time to do it now and if you're like me, use one of our best cloud storage services for automated backups (check out our online storage pricing comparison, as well as our list of the best iPhone backup apps).
We also have a guide for if you want to backup an iTunes library.
If you enjoyed this article, please let us know what you think in the comments. Feel free to reach out to us with any questions you may have. Thank you for reading.