SOS Online Backup Review
One of the fastest online backup service in our reviews. Provides decent features but very slow support if you need help.
By Mauricio Prinzlau – Last Updated: 22 Jun'17
Think about this scenario for a while: you have a Macintosh laptop for your personal use with photos, videos and a couple of documents (one being 30 pages of your first novel that you've always wanted to finish). Also, in the living room you have an iMac for your family.
Our SOS Online Backup Review 2017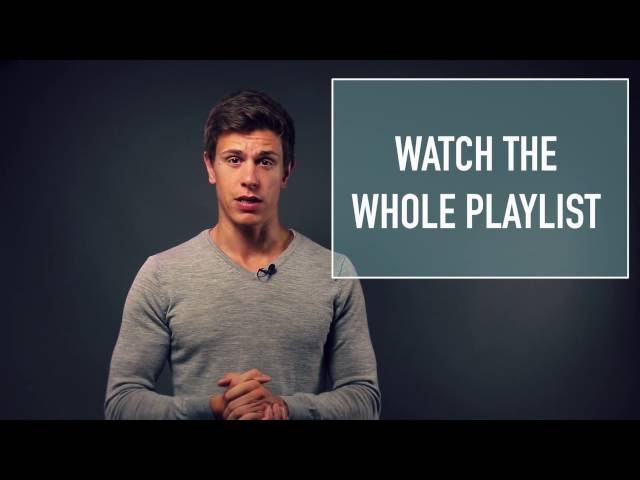 Everybody is allowed to tinker around with it even your five-year-old son. So, accidents can happen: "Look, daaaad! I put something in this trash can!" You have to use another laptop for work. This one is a Windows machine. There you store important business data, like contracts, addresses and other important documents.
All in all, this makes three machines that you might currently not have a backup of. That is dangerous!With SOS Online Backup you can backup up to five machines with the Cloud 5 plan.
If all of your files do not amount to more than 150 GB this might be a great deal because you do not pay more than $17 per device per month.
Update 2015: SOS just changed their storage offering to unlimited. 
Update April 2016: Unfortunately, SOS again changed their offering by removing their unlimited plan. Now, users get around 100GB of what used to be unlimited. 
The Good
Backup up to five machines and devices
Continuous data protection
Android and iPhone applications
Interesting features like social media backup 
The Bad
Overall a little expensive
No monthly payment available
No context menu backup options
---
Plan
FOR HOME
100GB
150GB
250GB
500GB
1TB
5TB
10TB
Price Plan
Storage
50
100
150
250
500
1000
5000
10000
Details

All personal plans include up to 5 PCs & Macs, unlimited mobiles
but no server support
and chat support Only
---
Alternatives for SOS Online Backup
SOS Online Backup is one of the most established brands when it comes to backing up your files online. Founded back in 2001 they definitely know their craft and had a lot of time perfecting it. While earlier versions of SOS Online Backup looked and felt very clunky and old fashion they are now doing a better job design wise. 
Also, SOS Online Backup already has won several awards (PCMAG being one of them) and that is mainly due to their reliability and relative ease of use.
SOS Online Backup uses 11 data centers which encrypt your data with military grade encryption. The amount of data centers or storage devices is hard to verify, but we'll give it the benefit of the doubt here. 
For many people backup speed is one of the top buying factors for an online backup service. In order to help you make your best decision possible, we provide you with an extensive speed test of the online backup services.
Every time we test a service we use our test folder of 10 GB in size that consists of movies, photos, documents and other files. We try to resemble a typical backup scenario that a user, like you, might face.
We always test the backup services on our Macbook Pro and use a network monitor software called Little Snitch. This allows us to monitor the network traffic that goes in and out and thus let us measure the overall throughput.
How speedy is SOS Online Backup?
SOS Online Backup completed our backup test with good speed. 10GB were uploaded within eight hours after starting the backup. We do count the time from when the backup processes started and not when the files start transmitting to the company's servers.
So now you know how long it takes for 10 GB and you can calculate how long it would take you for 10 GB increments, say, 100GB. Initial backup takes time so you have to be patient. SOS Online Backup is not the fastest online backup service tested (Mozy (Editor Rating: , ) took almost 5 hours).
As you can see in the upload pattern above files are being uploaded in chunks peaking at around 800kB/s. When testing the backup speed we only want to upload our test folder and nothing else. That way we can ensure a similar test environment for every online backup service that we test here.
Therefore, we manually select our test folder from within the settings panel. Almost every online backup service will allow you to do that. 
Folder differences
What struck us a little at the beginning was that SOS online backup showed only a little under 9 GB of files in our folder while the Macintosh Finder shows almost 10 GB. The reason of that difference is that SOS Online Backup does not back up any file that is in the folder.
At least not automatically. If you go to the settings menu you can see the file extensions that SOS Online Backup will take into account when scanning the directory.
Be sure to have any files included that you want to backup and also check the option to have files uploaded that do not possess a file extension.
We think that SOS Online Backup should have gone another route here: rather backup everything and have people exclude file extension they don't want instead of not backing up files that might potentially be important.
Comparing the folders in the Terminal
If you're working on Mac OS X then you are certainly familiar with the Terminal. As the Macintosh is based on a UNIX system you can use UNIX commands to navigate through folders.
Since we wanted to explore the differences that happened in the original folder and the backup folder by SOS online backup we tried the diff command.
cd /Users/username/Downloads/ diff rq folder1 folder2
One problem that seemed to occur were special characters that have been backed up but looked a little messy in the file hierarchy, like German letters ä/ö/ü or ß. Also, SOS Online Backup zips (compresses) the files before uploading them to their servers.
We think that SOS Online Backup should explain why they detect a lesser amount of files than our system tells us in an info box, for example. Especially for beginning users that start with their backup this might be confusing.
SOS Online Backup makes it very easy to sign up. Basically, all you have to do is click on a big, green "Backup Now" button and you're directly forwarded to the signup page.
Unfortunately, they make it rather hard to find the 14-day free trial which is what we recommend. Just click above in the menu on "For Home & Home Office" and select "Free trial" from the dropdown. That will forward you directly to the free trial page. 
 When choosing the 14-day trial you can start backing up your files as if using the full version. Remember to not only test the backup but also the restoration process.
You don't have to wait until your backup is complete to test  file restoration. Just select from the files already completed (more on how to restore files with SOS Online Backup later in this review). 
Setting up the software client
After signing up through the website you can download the SOS Online Backup software client for Windows or Macintosh. This is a fairly light piece of software that you need in order to perform any backup task on your computer.
You must have admin privileges to install and use it.  Right after download you are being asked if you already have an SOS Online Backup account or if you want to create a new one. In our case we already purchased an account and want to login with our credentials. 
Selecting files for backup
One of the most important steps when setting up a backup procedure is selecting the type of files you want to backup. All the major online backup services, including SOS Online Backup, now recommend you backup the standard library folders in your operating system like "My Documents", "My Videos" etc. 
Furthermore, SOS gives you the option to scan your entire hard drive based on media types. So if you know you only want to backup movie files it would be enough to just select "Video". If you hover over the Information icon you'll see which video types are supported. 
Custom file extensions
If you are a more advanced user you can specify special file extensions that you need a backup of, for example, data base files, or document files that SOS won't recognize. 
As we like to test the online backup service with our test folder of roughly 10GB in size we have to choose "Do not scan (choose files manually)". That will allow you to dig into your file system and find the particular folders that you want a backup of. 
When you do that, you can see a file tree that will show all if your folders available on your operating system. Here is a screenshot that shows you how we selected our test folder for backup.
If you select a folder you can narrow it down even further by unchecking specific files that you don't want to backup. For example, you know that there is a 2GB movie file that doesn't need to be backed up because you have a backup of it elsewhere. 
You need enough disk space!
If you backup a large amount of files, say above 50GB, then you need to make sure you have at least that amount free on your hard drive, because SOS needs to cache those files for encryption purposes. If you don't have enough space SOS will warn you, like so: 
Schedule your backups as you please
One of the great advantages of online backup is that most services give you the option to schedule your backups. SOS Online Backup will certainly please even the most advanced scheduling needs.
For example, you can schedule your backup during specific hours of the day, so that when you're at work you can perform your backups from 9 to 5. That way you'll have your full system and bandwidth resources when you come home. 
Before starting your online backup
Before starting your online backup, we highly encourage you to make use of SOS Online Backups local backup feature.
Local backups are a lot faster than online backups and it is important to get your first backup as fast as possible. If you already have a local backup, make sure it is up-to-date or better yet, re-do it with SOS. 
On that note, we'd like to emphasize the importance of having multiple backups always at hand. While we do think that SOS Online Backup does a good job offering secure online backup, you should never put all your eggs into one basket when it comes to your data. 
We highly recommend you read our article on backup best practices so that you'll know what you're going. 
Monitor upload process
If our team could be categorized it would certainly be something along the lines of 'paranoid'. Not paranoid in a bad way, we are paranoid about backups and that includes the actual backup process.
We want to see how our files are being transferred and that why we love to see that SOS includes a detailed transfer report while uploading your files to their servers. 
Unfortunately, we cannot modify the order in which files are uploaded. That would have been another plus. 
Restoring your files is as easy as pie. Just switch into the restoration tab and select the files you want to restore, or choose a full restore which will download any file that you've backed up with SOS online backup. We choose a full restore because when I measured the speed takes to restore all the files we have in our test folder.
SOS online backup takes 4 hours and 12 minutes to download and fully restore our test folder. We are quite happy with this result although within average rate of 677 kB per second it didn't make use of the full potential of our bandwidth.
Thus, if you have, say, 200GB to restore you have to take into account some downtime in order to be ready to work again. Our recommendation is to only select the files you really need first and then do a full restore on a lazy Sunday.
Many online backup experts say (including us) that it is not about the backup, it is about the restore. You can have 10 backups but if you cannot restore from those backups they are practically useless.
That's why it is important for our reviews to include the restoration process and monitor your all files are restored correctly. Previously, we have already tested SOS Online Backup's restoration speed and it only took us 4 hours and 12 minutes to download our test folder of roughly 10GB in size.
That is an excellent result which catapults SOS Online Backup to being one of our top performers. Of course, when you need your files after a computer crash, you need your files as fast and efficient as possible. You cannot afford long waiting times. That's why restoration speed weighs highly in our final rating.
Restoring your files with SOS online backup
Initiating the recent duration process is just as easy as backing up your files. Basically, there are two ways to get to your files: 
1. You can use the software to restore (recommended)
When using the software just switch into the restore tab and select from which location you would like to perform your resort. Ideally, you can restore from a local backup because this is going to be even faster than downloading your files from SOS Online Backup's cloud storage.
If you have, however, stored your local restore on the same hard drive that is now broken, you have to click "Online Restore".
2. Access your files from the web interface
You can also get your files from the web interface. That might be useful if you need a file from your backup stack on a computer that you have no control of, or if you don't want to install the software client on your current PC.
The web interface is also capable of file sharing which we'll cover in depth later in this review.
Performing a full restore
As we want to perform a full restore, we go for the software client for our restoration. SOS Online Backup will help you through the restoration process with a wizard just like when backing up your files.
First, you can go back in time and search for the backup states you want to restore from.
It could be, for example, that you don't want to restore a current version but rather want to go back in time because you know that version is in a better state than the current one.
With the help of a calendar, you can select the dates. SOS Online Backup supports unlimited file versions so there is no limit as to how far back you want to go. Also, you can only restore files that are above or below or equal a certain file size. 
SOS Online Backup supports unlimited file versioning
So if you knew, that your most important files are all below 5 MB you could set that right there. Alternatively, you can specify a file extension that you want to restore.
For example, if you want to restore all of your pictures you could go ahead and type in JPG which would recover all of your digital pictures. In the next step, you can dig even deeper and get down to individual folders and files that you can uncheck or select for backup.
The great feature is the possibility to restore all of your files onto a new location. For example, you could restore to an external hard drive for even a network attached storage.
Pick a different restore location
Just like the backup you can monitor the restore process as well. SOS Online Backup will let you know if there have been any errors and also you'll get a message plan your file restoration has finished. 
SOS Online Backup is packed with features. Mentioning them all here would be impossible. Instead, we only pick the features we think are most relevant to people and briefly present them here.
If you're interested in a full overview of all the features that SOS Online Backup offers, you might want to check out our comparison chart that allows you to compare up to five services side by side.
Backup of up to five computers (Cloud 5 Plan)
Yes, SOS Online Backup is more expensive than Backblaze or Carbonite. However, when you look at the exact details of the plans you'll notice that you can backup up to five computers with one account.
Backblaze or other services that offer unlimited online backup only allow one connected computer. If you want to backup more computers with those services you need to purchase additional seats.
If you want to make full potential of SOS Online Backup, you'd have to backup five computers. Because if you do the math if you purchase five seats with Backblaze, for example, you'd end up with $25 per month whereas SOS Online Backup only costs $12.50 per month for 150GB.
Unlimited file versioning
In other articles here at Cloudwards.net we have already pointed out how important file versioning is. That's why SOS Online Backup's Unlimited file versioning feature comes in very handy. No matter how often you save the file, you can always revert back to a previous version.
Social media backup
Facebook now has over 1 billion users. Almost daily you'll get messages of accounts being hacked but many people ignore the fact that it could be their own account that is being compromised.
Unfortunately, most people react when it is already too late. If you have an SOS Online Backup account you can get all of your social media files that are stored in Facebook backup.
Mobile access to your files
Nowadays, everything has to be mobile.
Our cell phones give us company during the whole day, it only takes us a swipe of the finger to access our photos, social media accounts and other services we rely on. That's why we think SOS Online Backup made a great effort in providing a mobile app for iOS and android.
With the mobile app, you can access your files from everywhere. Your files are organized the same way they have been backed up. When you start the iOS app you can either browse your files by document type, for example, documents, videos or pictures. 
Another way of accessing your files is by searching your backup stack. For example, if you wanted to show only JPEG files you could go in and type in the search phrase "JPG" and SOS Online Backup comes up with all the image files that are stored in your backup in this format.
The app itself does not have a file viewer, instead it will open the file in the Safari browser if you are using iOS. So obviously you cannot preview files that are not supported by Safari.
In further additions, we'd like to have SOS Online Backup interpret the media files themselves within the app. So that even files that are not supported by the iPhone could be played back.
If you like, you can directly share the file with somebody by typing in their email address and a message. That way you can quickly forward a presentation to your colleague or even to yourself, for example on your business laptop.
Overall, we think the mobile app works great and is a great addition to the SOS Online Backup plan.
It is hard to do anything wrong with SOS Online Backup. Unless you want to backup terabytes of data you can safely choose SOS. If you have larger storage needs, you might want to have a look at unlimited online backup services.
SOS Online Backup backs up your files fast. It is one of the fastest online backup services we have tested so far. Also, restores are a breeze and equally fast. We love the unlimited file versioning feature, that gives you a lot of leeway when it comes to user errors.
Doesn't matter how often you save a document you can always revert back to a previous version. Mobile access to your files is provided by an excellent iOS application that will be enough for most users. While you cannot preview files directly in the act you can share files directly via email.
Overall, we say: deal!
Alternatives for SOS Online Backup
SOS Online Backup Features
SOS Online Backup
Free Storage
Free Trial
14 Days
System
Price
Starts from $ 4.99 per month
Mobile Access
Mobile Apps

iPhone
iPad
Android
WindowsPhone

Syncronisation
Free External HD Backup
Continuous Backup
Incremental Backup
Backup Scheduling
Bare Metal Backup
Exclude File Extensions for Backup
Network Drives
Bandwidth throttling
Web Access
HIPAA Compliant
File Size Limit
Unlimited GB
Included Machines
1
File Sharing
Multiple Accounts
Share Photo Albums
Music Streaming
Folder Collaboration
Outlook Backup
Local Encryption
256-bit
Server Side Encryption
256-bit
Keeps deleted files
Unlimited
File Versioning
Unlimited