When it comes to cloud storage can SugarSync be an alternative to Dropbox or vice versa? Anyone opting for solutions pertaining to cloud backup will essentially look for unbounded bandwidth and no restrictions as far as file size storage is concerned.
However, there are other parameters that will decide which is better—Dropbox vs SugarSync.
Although there are various other contenders, these two stand out from the rest in a number of ways and deserve to be compared. To help determine which one to choose, here is a detailed comparison.
The Battle for Storage Supremacy — SugarSync vs Dropbox
Starts from$ 6 25monthly for 100 GB
Visit SugarSync
SugarSync Review
Syncs any folder
No file-size limit
Versioning
Supports most OSes
Relatively expensive
No free tier
Slow browser downloading
No collaboration tools
Starts from$ 9 92monthly for 1000 GB
Visit Dropbox
Dropbox Review
Very fast sync
MS Office Online Integration
Dropbox Paper
Only up to 1TB
Expensive
Not zero knowledge
No 24/7 support
---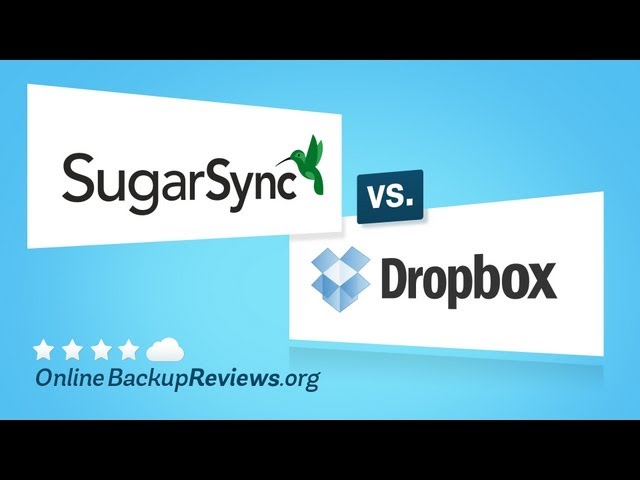 SugarSync
SugarSync was setup back in 2008 and has its base in San Mateo, CA. It has millions of users globally and many loyal clients and partners that include SanDisk, Best Buy, Lenovo, Korea Telecom, and Telecom-Orange.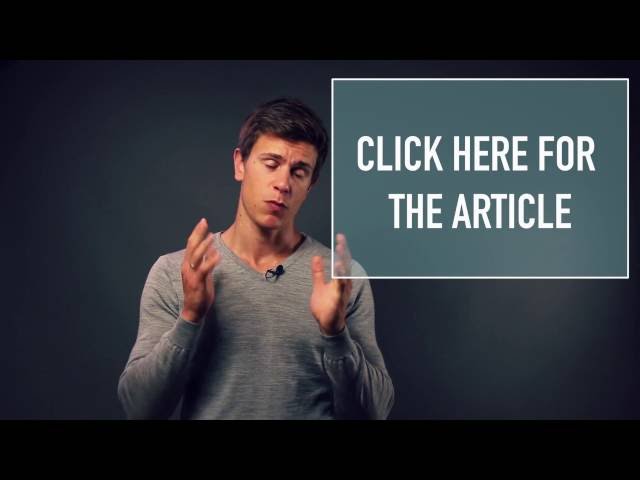 These relationships give SugarSync an advantage when competing with the behemoths in the cloud storage industry. It has started gaining a good reputation in the market because of its feature-rich service. SugarSync allows easy backup, synchronization, and access to documents from any location and from any computer or mobile device.
Earlier, it offered 5GB of free storage space, but last year, SugarSync transitioned to paid service only with a free 30-day trial offering.
---
Strengths:
Syncs any folder
No file-size limit
Versioning (5 versions)
Supports most OSes
Weaknesses:
Comparably expensive
No free tier
No collaboration tools
Trial requires payment info
---
Dropbox
Dropbox is a leading cloud storage service provider serving more than 300 million users globally.
It was launched in 2007 by two MIT students, Drew Houston and Arash Ferdowsi. Like the famous saying "Necessity is the mother of invention," Dropbox was formed not because it was a compelling business idea, but because it solved the founders' needs, which eventually proved to be a great way to resolve file sharing needs globally.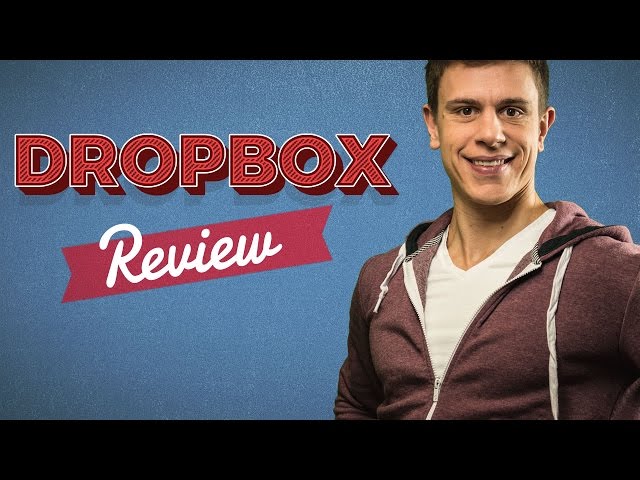 The idea sparked when the pair was in college and frustrated with emailing documents to each other every time when they worked on computers other than the ones the files were created on. That led them to set up a secure folder on a server that can be accessed from anywhere irrespective of the location. The idea took off rapidly and there was no turning back.
---
Strengths:
Free 2GB storage (expandable)
Great 3rd-party integrations
Good file syncing
Easy to use
Weaknesses:
Paid storage is relatively expensive

Can't share files with non-members

Many consumer complaints

Terrible rating with BBB
Cost is an important factor when it comes to buying any product or service, whether it's a tangible product or cloud storage. Choosing the wrong price package can break a business in no time. So which service offers better prices?
Dropbox offers 2GB of free space, and then its pricing starts at $9.99/month under the package name Dropbox Pro and comes with 1TB of storage space, remote wipe, and additional sharing controls.
---
---
Businesses that need unlimited storage space can avail themselves of the service at a price of $15/user/month with unlimited file recovery and file sharing controls. 
SugarSync doesn't offer any free space and starts at a price of $9.99/month that comes with 100GB of storage. This proves to be a good plan for individuals when starting out. However, the service has more plans for individuals: $24.99/month with 250GB, which is the most popular among all its plans, and the other costs $39.99/month with 500GB.
---
Plan
100GB
250GB
500GB
1TB for Business
Price Plan

$ 7 49monthly

$ 74 99yearly

$ 9 99monthly

$ 99 99yearly

$ 18 95monthly

$ 189 50yearly

$ 55 00monthly

Storage
100 GB
250 GB
500 GB
500 GB
Details

Contact SugarSync for annual pricing
---
SugarSync has two business plans as well: 1,000 GB for $55/month, and if the storage requirement exceeds 1,000 GB, then it offers custom plans tailored to the exact need.  Coincidentally, if the storage requirement is only 100GB, then you need to shell out exactly $9.99/month for either SugarSync or Dropbox.
---
User experience plays a crucial role in the success of every product. No one wants to use a product that makes navigating the user interface miserable. So who wins the glory of best user-friendliness? Let's find out.
Dropbox appears to be user-friendly for those who prefer to upload files from their hard drive. Once the information is placed in the folder, the data is automatically transferred to the desired cloud account. In addition, upon completion of data transfer, the information can then be synchronized across all devices, including mobile devices.
However, when it comes to transferring files using the web browser, the job can be tricky as the upload button is not clearly visible on the web-based user interface. Apart from the upload option, all other features seem to be clear and straightforward.
One good thing about Dropbox is that data can be sorted based on the file type, and sharing is easy.
With a single right click, any folder can be added to SugarSync once the registration and setup process is done.
An interesting feature it offers is that you can edit your file on an office PC and then access and work on it again from your home. It has a separate mobile app that works well for users who are mostly on the go.
---
Winner (Usability): Tie

You may want to avoid storage service that does not gel with the device you are using. So this is the third point of comparison.
Dropbox is compatible with all popular platforms available such as BlackBerry, OS mobile, iOS, Android, MacOSX and Windows. Apps offered by Dropbox work well with Kindle Fire and Linux.
Dropbox has a simple features since it excludes settings that most users don't need. But it'ill work with almost every platform under the sun.
SugarSync is compatible with all the major platforms as well, but unlike Dropbox, it doesn't work on Linux and Kindle Fire. On the other hand, SugarSync works well with Symbian devices and Windows Mobile devices.
Also, it offers more features like allowing sync while roaming, and the abilities to change the sync interval and the video and photo backup destination. 
---
Winner (Platform Compatibility): Tie

4
Synchronization and File Sharing
Synchronization, and especially file sharing ability, could be an important selection criterion if you have a team.
Dropbox enables users to transfer all files into the Dropbox folder. These can then be organized by creating subdirectories, but the files must be in the folders first.
One feature that Dropbox users have always wanted is the ability to synchronize folders outside of a user's Dropbox account, but according to Ilya Fushman, who leads Dropbox's business and mobile products, it may not happen anytime soon. 
The so-called "Magic Briefcase" is created in both platforms when an attempt to share files is made. This briefcase will serve as a connector where all files are shared in an easier manner. However, there is an additional feature that SugarSync offers known as "Get Public Link." This feature provides the address of the file that is being shared.
This unique link will be placed in the clipboard. In the event a file has to be shared, the unique link has to be forwarded to the recipient of the file. In order to disable the link, "Disable Link" has to be clicked. Users with access to these files can be granted permission for "view only" or "read only" access.
SugarSync lets the user decide which folder must be synchronized to the cloud. So, for example, if the intent is to synchronize the "My Documents" folder without moving it, then it's easily possible with SugarSync. This is a better option over Dropbox for those users who don't want to reorganize their hard drive to fit in cloud storage.
---
Winner
(Synchronization and File Sharing):
SugarSync
Every company needs a foolproof security system to ensure their confidential information isn't exposed to outsiders. This is always a major concern for any company, from bootstrapped startups to giants like Google. One thing is for sure: security is not Dropbox's forte. If you're looking for secure Dropbox alternatives you can read our in-depth article.
Basically, there are two security concepts to understand. Services who offer local encryption where you control the encryption key and no-one else has access to your files. And services who store the keys on their servers. 
Option number 2 is inherently more insecure because third-party entities could force a service provider to open your files. If you control the encryption key this wouldn't be possible. Both SugarSync and Dropbox "only" use encryption on transit and on their servers. No local encryption is in place.
For most users this level of security is acceptable – but if you have highly sensitive information you should use encrypt those files prior to uploading them to the cloud, no matter the service you use.  Do SugarSync and Dropbox implement robust security systems that meet users' needs? Let's explore.
Dropbox uses SSL 3.3 (TLS) encryption when file transfer takes place to and from servers. In order to carry out the file transfer, Dropbox uses AES 256-bit encryption. This arrangement offers adequate protection to the files while being shared.
However, last year its customers were targeted by a phishing scam that put Dropbox's reputation at stake.
These attacks tried to steal users' names and passwords by claiming that the targeted user or recipient has a file that can't be shared over email because of its large size, and thus the users have to click on a link to access the file, but the links appear to be a fake Dropbox login page hosted on Dropbox itself.
Also, there was a glitch found where private information was searchable by any third party. Although Dropbox resolved this issue quickly, a good amount of sensitive data leaked before the problem was caught.
SugarSync wins this by a wide margin. In order to keep files secured, encryption is important, and like Dropbox, SugarSync uses SSL 3.3 encryption.
SugarSync offers a solid approach to security. It uses TLS encryption in transit and 256-bit AES at rest. These are industry standard protocols that should keep your data perfectly safe from attacks.
---
There are times when you delete a file by mistake. This is when file recovery is of immense importance. With either program, you will be able to retrieve files. However, the manner in which users do so differs for each. Let's look at how.
With Dropbox, all versions of files deleted in the past 30 days can be recovered. So even if you accidentally delete files, they shouldn't be difficult to recover with just a few clicks. All that's needed is to click on the trash icon at the top of the file browser near the search box that shows all the deleted files and restore options. 
Just click on the restore button and that's it. Also, if you've deleted multiple files, you can easily restore them with simple keyboard shortcuts. If you want to restore files after 30 days has expired, you can do so with the help of Rat Pack property, which will recover all files for you at an extra cost.
If deletion and restoration become a recurring issue, then the best solution is to upgrade to the Extended Version History Feature. This helps to restore a deleted file at any point in time within a year of the deletion.
SugarSync keeps as many as five versions of the deleted files from the past for an unlimited period. If a file or folder gets deleted accidentally, it goes to the deleted items folder, which makes it easy to restore them. Files deleted from a shared folder go to the private shared items tab, and all you need to do is select the item you want to recover and click on restore.
If you plan to restore files using SugarSync's web app, then the process is the same, but the user interface will be a bit different.
With its web app, once you select the item to recover on the private shared items section, a blue-colored action menu will appear at the top of the deleted items list. Upon clicking it, the restore icon appears with a trash sign with an arrow; just click on it and the recovery will occur smoothly.
Conclusion
The selection of a cloud storage provider mostly depends on individual storage needs. Some users like the fact that Dropbox offers 2 GB of free space, and so they prefer to go with it and plan to upgrade once needed, whereas others prefer to explore SugarSync with its free trial and are happy to subscribe for the service as it can be more customized to their requirements than Dropbox.
The competition is close. Because we need to declare a winner, we choose SugarSync as it won two rounds, but Dropbox is not far behind. SugarSync overall provides larger flexibility, both in terms of plans and pricing but also being able to sync any folder with ease.
So which one is your favorite, and according to you, which should be the champion? Please feel free to share your comments and thanks for reading!
---