MeisterTask Review
MeisterTask is an interesting piece of software that has the potential to be stellar. The user interface is gorgeous and the software is easy to use. In fact, we'd go as far as to say it makes project management fun, albeit with some issues. Still, as you'll find out in our MeisterTask review, the project management software deserves to be on your radar.
The popularity of open-source project management software has been booming, and while MeisterTask might not be the best task manager out there, there's a lot to like about this open-source platform and its project management tools for simple and Agile projects. This MeisterTask review will help you discover if it's the right choice for your team or project.
Key Takeaways: MeisterTask
MeisterTask is a beautiful project management tool that's well-suited to those who need help planning, organizing and executing simple projects.
There are only a handful of task management tools, but the kanban boards and Gantt charts are easy to master and fun to use.
Unfortunately, MeisterTask isn't cheap. Other platforms offer more for far less money.
If MeisterTask is on your project management radar, but you're hesitant to pull the trigger, you'll want to stick around. For this review, our project management experts tested everything from the tools on offer to the plans and security features, as well as highlight all the good, the bad and the ugly points of this software.
If you're still unconvinced at the end of this review, though, you can find an alternative on our best project management tools list.
MeisterTask is a piece of project management software that's well-suited for individuals and small- to medium-sized teams who need to plan, organize and execute tasks.

MeisterTask is safe to use and offers two-factor authentication for all accounts, as well as advanced security features for the most expensive paid plans. In addition, the platform has several security compliance certificates, uses 256-bit encryption, and is GDPR- and CCPA-compliant.

Out of the box, MeisterTask is not a CRM. However, you can use a tool like Zapier to integrate CRM software.
MeisterTask Review: Strengths & Weaknesses
Pros:
Friendly interface
Decent free plan
Desktop & mobile apps
Open source
Cons:
Simple management tools
Limited reports
Few integrations
Cannot be self-hosted
Costly paid plans
Features
If you've used project management software, like monday.com, or other open-source software like Plaky or OpenProject, you'll notice that MeisterTask is pretty light on features. However, the tools that are available work well. Let's dive into the plans and MeisterTask features a little more.
Open-Source Software
First, a quick word about open-source software: when software is open source, the software's code is readily available on sites like GitHub for everyone to see. This leads to open-source software having many advantages over locked proprietary software.
Because everyone can see the source code, errors and lapses in security can be reported and fixed by the community. Open-source software is also usually more cost effective, and updates generally come much faster. There are many things to like about MeisterTask's open-source approach, which is why it made our list of the best open-source project management software.
MeisterTask's Basic Plan Features
MeisterTask offers a free plan that features a kanban board, unlimited project members and unlimited tasks within three projects. It also offers desktop and mobile apps, time tracking, tasks from emails and support for 20MB file uploads.
The Basic plan has limited integration possibilities through Zapier, iCalendar or Harvest. There are no automations, only basic security (two-factor authentication) and admin features, and no reports or customization features. For simple projects, this plan will be OK. However, the free plan isn't enough to put MeisterTask on our best free project management software list.
MeisterTask's Pro Plan
Meistertask's Pro plan gives you everything from the Basic plan and adds unlimited projects, tasks and integrations, 200MB file uploads, an agenda view, API access, customization options, project groups, multiple checklists, automations, reports and private projects. However, there's a hefty fee — we'll cover that later — for these project management tools.
Again, what's disappointing with the Pro plan is the lack of advanced admin and security options. You still get two-factor authentication, but SSO is reserved for higher tiers. Still, this plan has enough for small- to medium-sized teams who like using kanban-style project boards.
MeisterTask's Business Plan Features
The Business plan is loaded with features. All the features already mentioned are included, and they get supplemented with a timeline view (Gantt charts), roles and permissions, custom fields, multiple team admins, group sharing, activity reports, security restrictions and priority phone support.
Still, there's no single sign-on or SAML support, which is surprising for a Business plan, and file attachment size stays the same at 200MB per upload. However, the Business plan finally adds enough features and admin tools to make MeisterTask viable for large teams that work on slightly more complex projects.
MeisterTask's Enterprise Plan
The final plan is the Enterprise plan. The reality is that it's nearly identical to the Business plan. In terms of extra tools, you'll find compliance exports and SAML single sign-on support. However, as well as priority email and phone support, you'll also get a dedicated account manager, personalized onboarding assistance and a custom security review.
The most disappointing aspect of MeisterTask is that, despite it being open source, you cannot self-host the software. Competitors like Redmine (here's our Redmine review) and OpenProject do allow self-hosting. Still, we're sure anyone looking for help with project management will find a MeisterTask plan that works for them.
Workflow Tools
Regarding task management tools, you're very limited with MeisterTask. There are kanban boards, Gantt charts, an agenda view and a dashboard that offers little information. You'll not find a true calendar view (it's just a list with dates), and there are no spreadsheets, either.
The kanban boards and Gantt charts are workable. They're colorful with easy-to-read text. Adding a due date or comment and initiating time tracking is painless, and moving the cards around is smooth. You can add file attachments from multiple cloud storage services and drag and drop files from your computer into a task. Adding checklists to a job is simple, too.
However, the tools are basic compared to Trello's boards (here's our Trello review) and TeamGantt's charts (check out our TeamGantt review). You can add custom fields to your tasks if you're a Business plan member, which makes the tools more useful and tasks easier to filter, but your options go no deeper than that.
The dashboard and agenda views don't add any value either; you might as well look at your kanban boards, as they display the same information. The tools that are here aren't bad. They're fun to use and do support relations (dependencies). However, they're overly simplified and not suitable for more complex tasks.
Automations and Integrations
MeisterTask is light on automations and native integrations. You'll find support for Slack, Google Calendar, iCalendar, Harvest, Zendesk, GitHub and Office 365. Outside of these options, you'll need to use the API or Zapier (find out more about it in our Zapier guide). With Zapier, you can integrate MeisterTask with thousands of apps, but we'd prefer more native integrations.
MeisterLabs, the makers of MeisterTask, also have several applications that can integrate into the software. Your options include MindMeister, a mind mapping tool, and MeisterNote, a team collaboration tool. You can get free trials of these platforms or sign up for a limited free account. Be prepared to be hounded further into the MeisterLabs ecosystem, though.
MeisterTask does better with automations than integrations, but you're still quite limited outside of using Zapier. There are native automations for recurring tasks, status-based updates, time tracking, automatic task assigning, Slack notifications and checklists. You can also notify your Office 365 group of new tasks and automate emails to project members.
The automations are easy to set up thanks to a slick menu system; however, you cannot create your own automations, which is unfortunate.
Collaboration Tools
While MeisterTask's tools will help you collaborate, don't expect anything special. Like the task management tools, the collaboration tools are relatively simple. Project members can @mention each other in tasks, leave comments and emojis to express themselves, and upload files to support tasks that are up to 200MB in size (20MB with the free plan), but not much else.
It's obvious that project wikis, chat and brainstorming tools have been left out to get you to sign up for separate mind mapping and note tools. It's frustrating because MeisterTask is costly. You'd hope the collaboration tools were more powerful than just comments, file sharing and @mentions.
Admin Tools
The admin tools on offer are basic but effective. Those with an admin account can add and remove members and set their roles. Admins can also tweak account options that cover billing, permissions, security, data imports and exports, and account connections with Google, Microsoft, Facebook and Apple. They can also upload a business logo for customization.
We like the design of the admin area. The menus are logical, and the tools are easy to use. For example, creating groups is as straightforward as dragging and dropping names, and setting IP restrictions doesn't require a network engineer's skills to execute. There might be few admin controls, but they are straightforward and will help you manage large teams.
Reports
Reports in MeisterTask are easily accessible thanks to the report section in the navigation pane. You can filter the premade reports to show information such as task status and time tracking, and you can group reports by assignee, section or project. You can also filter by date. The time-tracking tool can also generate reports.
The reports are colorful and display just enough information to be helpful. We wish users were given more control over creating reports, but you'll have to be OK with picking from the premade options. Teams who like reports with more detail will be left wanting. However, anyone that likes to keep things simple will appreciate what's on offer.
Desktop and Mobile Apps
MeisterTask offers users the chance to move away from the web version of the software via native apps for Windows, macOS and mobile platforms. The desktop apps are identical to the browser version of MeisterTask — they're silky smooth and just as beautiful. The iOS and Android apps work well; however, they're missing some features.
The Gantt charts are removed, and there's no support for PowerUps (integrations). You can, however, start time tracking, communicate with team members and perform basic task functions, like adding due dates and tags with minimal fuss. If you want to work outside the website or while on the road, the MeisterTask apps give you that option.
MeisterTask Features Overview
| | |
| --- | --- |
| Kanban board | |
| List | |
| Calendar | |
| Timeline | |
| Spreadsheet view | |
| Gantt charts | |
| Workload planning | |
| Long-term planning | |
| Multiple project management | |
| Dependency management | |
| Native scrum management | |
| Set user permissions | |
| File storage | |
| Time-tracking | |
| Built-in integrations | |
| Reporting features | |
| Free plan | |
| Free Trial | |
| Web app | |
| Windows | |
| MacOS | |
| Android | |
| iOS | |
| Ticket-based support | |
| Tutorials | |
| Knowledgebase | |
| Forum | |
| Live chat | |
| Phone support | |
Pricing
The pricing structure that MeisterTask uses is relatively straightforward, which we're huge fans of, but we were not prepared for the cost of the plans. MeisterTask is hitting Asana pricing levels without offering anywhere near the tools or the polish.
There are four plans in total, with extreme jumps in prices. The Pro tier costs $14.49 per user per month billed annually, or $17.49 billed monthly. The Business plan costs $26.49 per user per month when you pay annually, or $31.99 billed monthly.
The Enterprise plan will be custom-tailored to your company, so you must call MeisterTask for a quote. In comparison, Asana's equivalent plans cost $10.99 and $24.99 per user per month when paid annually, and $13.49 and $30.49 per user per month with monthly payments.
For us, MeisterTask needs to do better regarding pricing. We see nothing here that warrants these prices. Forget the small amount of task management tools; the cost of entry will be the most significant source of lost customers for MeisterTask.
User-Friendliness
From a user-friendliness standpoint, MeisterTask is up there with the best, thanks to a beautiful interface, a stocked library of guides and an academy. Don't be surprised if MeisterTask finds its way onto our roundup of easy-to-use project management software in the future.
User Interface
The biggest draw of MeisterTask is the user interface. The UI is bold, bright, colorful and playful, thanks to gorgeous graphics and cute animations. If you thought project management couldn't be fun, you thought wrong. The UI isn't just pretty; it's also very functional thanks to search features, a handy toolbar and more.
In addition, the collapsible menus are well-placed and easy to read, the icons make sense and the tools are slick. You're never more than a few clicks away from where you want to be, which means you can become incredibly efficient.
There is one flaw, though: changes only take effect once you refresh the page. Therefore, if you change a status, add an assignee or change a due date, you'll have to exit or refresh the page for the change to take effect. This can be frustrating. However, overall, the interface is on par with monday.com's user interface. That's high praise, and you're apt to have a pleasant experience.
Tutorials and Learning Curve
MeisterTask has a fantastic library of nicely curated videos and articles to help you learn about the software. In addition, a solid MeisterTask Academy walks you through various tools and even quizzes you to ensure you have absorbed the information. MeisterTask is simple, but the flat learning curve and great tutorials make it even easier to use.
Security & Privacy
MeisterTask doesn't share too much information about its security other than stating data is hosted on ISO 27001-certified servers in the European Union and that it uses 256-bit SSL encryption. Your data is also backed up in daily, weekly and bi-weekly rotations, and the server farms are monitored 24 hours a day, 365 days a year.
On the user end, you've got two-factor authentication, and you can limit access to your projects via IP restrictions. If you opt for an Enterprise plan, you can also use SAML single sign-on. Overall, security is on par with other platforms. However, we'd like more information about the types of encryption used and who hosts the data.
MeisterTask's privacy policy is pretty standard. The company does not sell or trade your data and only uses it to enhance its services. It collects data such as device type, location and IP address, but the data is deleted as soon as MeisterLabs no longer need it. MeisterLabs is GDPR compliant and also follows CCPA regulations. You've little to worry about here.
Customer Support
MeisterTask is another company that uses a support system tied to the plan you use. All members get access to the MeisterTask community, a fantastic resource that provides excellent help and gives you a place to suggest features. We highly recommend asking questions here, as the assistance provided is top-notch. If you do need more support, you have a few options.
Basic and Pro members get email support. Business and Enterprise users get priority email and phone support. Enterprise customers also have a dedicated account manager. We posted several forum questions and received great support. We also emailed for help and received a response in roughly 36 hours. We're confident in saying that should you need help, you'll get it.
The Verdict
MeisterTask is a gorgeous task management platform that's suitable for small teams who want to keep things simple while working on basic jobs. MeisterTask is fun to use and becomes powerful with integrations. However, out of the box, it lacks many tools that can be found on other platforms.
The paid plans are too expensive. If you can get by with the free plan, go for it, as you'll enjoy using MeisterTask. However, if you need more tools, we suggest you look elsewhere. What do you think about MeisterTask? Have you used it? Will you go for its free 30-day trial? Let us know in the comments. As always, thanks for reading.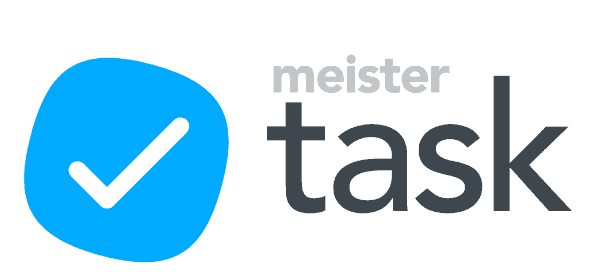 Visit

MeisterTask