Visit

McAfee Total Protection
Strong lab results
Inexpensive multi-user plan
Included password manager
McAfee Total Protection Review
McAfee is one of the oldest names in antivirus, and for good reason. The latest iteration of its Total Protection package may be its best yet, with almost 100 percent guaranteed protection against viruses. Check out our full McAfee Total Protection review to see that not all that glitters is gold, though.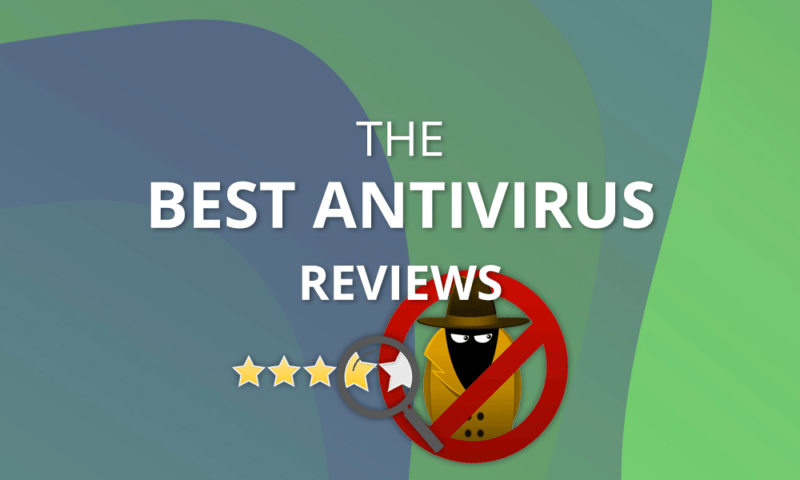 McAfee is among the best antivirus software you can buy, at least for the money. It's seen improvement in lab results in recent years. It's hitting or reaching toward 100 percent performance on the antivirus end and offers a password manager and secure file storage to round out the Total Protection package.
In this McAfee Total Protection review, we're going to look at some of those results and take the software out for a test spin ourselves. We'll talk features, pricing, user-friendliness, protection and support before giving our verdict.
We think McAfee Total Protection is a good value, if you're purchasing it for multiple machines. It put up good numbers in our hands-on tests and ranks well at independent labs, but it could use some work on user-friendliness. Read on for our thoughts on McAfee Total Protection.
Alternatives for McAfee Total Protection
www.mcafee.com

us.norton.com

www.webroot.com
Strengths & Weaknesses
Pros:
Strong lab results
Inexpensive multi-user plan
Strong hands-on results
Included password manager
Cons:
Expensive single-user plan
Disorganized interface
Limited macOS & mobile control
Features
The core of Mcafee Total Protection is antivirus, scanning your files for corruption. Total Protection provides more than that, though, with web monitoring, automatic updates and a password manager.
True Key is the password manager, a tool that normally runs $19.99 annually for 10,000 entries, which might as well be unlimited. Total Protection includes five licenses of the manager for free, normally a $99.99 value, and we're impressed by the performance.
When compared to the best password managers, True Key suffices, but isn't astounding. You get a clean UI similar to LastPass (read our LastPass review) and two-factor authentication options, but it doesn't support the best 2FA apps.
True Key is a nice addition, but we recommend Dashlane (read our Dashlane review) for password manager chores.
You also have real-time web monitoring. McAfee will filter sites as you access them, as well as scan files before you download. You'll see a small, ugly verification mark in Google search results, too.
We tested how much of a performance hit web monitoring gave and couldn't detect anything meaningful. There were slight changes from each test, but you should see little to no effect on speed.
Web monitoring also removes trackers and cookies and comes with parental control. Parental control is turned off by default, but you can switch it on in the "privacy" tab of the UI to set restricted sites.
Total Protection performs automatic updates for you, as long as you allow it. Whenever you run a scan, McAfee will check for application updates. Having a central location for updates is nice.
Our favorite feature is McAfee Shredder. Like a paper shredder, this tool obliterates your sensitive digital data. You can shred any folder, but McAfee is pointed toward your recycling bin by default.
McAfee isn't clear about what Shredder is doing, but if we had to guess, it'd be rewriting the binary on a drive. Even when you remove an item from a recycling bin, a crafty hacker can reconstruct it using hard drive forensics.
Shredder is probably performing a similar function to Dban, rewriting the binary, so a deleted file can't be stitched back together.
McAfee Total Protection Features Overview
| | |
| --- | --- |
| Password manager | |
| File shredder | |
| Multi-OS support | |
| Parental control | |
| Disk cleanup | |
| VPN | |
| Profiles | |
| Ransomware protection | |
| Webcam protection | |
| Real-time monitoring | |
| Secure browser | |
| Download protection | |
| Phishing protection | |
| Firewall | |
| Windows | |
| macOS | |
| Linux | |
| Android | |
| iOS | |
| Desktop UI | |
| Mobile application | |
| Browser extension | |
| Help Center | |
| Forum | |
| Live Chat | |
| Phone | |
| Email | |
| 24/7 Support | |
| Video Tutorial | |
| Free Plan | |
Pricing
One Device
One year subscription, $24.99 per device
Five Devices
One year subscription, $7.99 per device
10 Devices
One year subscription, $4.49 per device
---
Antivirus isn't what it used to be: security for a single, central computer for the house. Now, with multiple laptops, smartphones and tablets running around, antivirus needs to support multiple machines.
McAfee has caught on to this trend and priced its products accordingly. Total Protection isn't expensive for an individual user, but the best rate comes when you buy it for multiple computers.
The $24.99 rate for a single device isn't bad. It's cheaper than Norton's Basic plan (read our Norton Antivirus review) and comes with more for your money, at least for the first year. Once renewal time comes, the prices even out.
We recommend going with a plan for five or 10 devices. It's under $10 per machine and you get the same features. Devices include any smartphone, tablet or computer, and all of them sync when you open the McAfee UI.
Introductory rates are some of the best we've seen, but McAfee doesn't impress on renewal. The price also depends on where you shop. For example, a single device plan on McAfee's site is $54.99, while the same plan at McAfee's store is $24.99.
Renewal rates are the same on both.
McAfee doesn't offer free antivirus software unless it comes pre-installed on your machine. Even then, you'll need to renew it. It does, however, offer a 30-day trial of Total Protection without requiring credit card information.
User-Friendliness
McAfee's interface is deceptively simple. Just poking around is easy, but finding the tools you need when the rubber meets the road is a different story.
In particular, it's how McAfee chooses to organize information in the UI. You have five tabs at the top of the window for scanning, privacy, web use and account settings. The fifth one takes you back to the homepage. In these tabs, you'll find quick links to features like application updates and the password manager.
Once you adapt to the interface, it's simple to navigate, but we think there's a better way to lay out the UI. McAfee uses too much space to show you its features and not enough for your security status.
To run a scan, click on the tab labeled "PC security." At the bottom of the window, click the "run a scan" button. You can do either a quick or full scan. Quick scans look for problems in Windows processes, boot files and common exploit areas, while a full scan will run through all files on all hard drives.
The application is available on Windows, macOS, iOS and Android. You can add new devices to your account in the UI by clicking on "protect more devices" in the home tab. Once you click on that, McAfee will send you an email to download Total Protection on another device.
The bulk of the interface is found by clicking on the gear icon. Here, you can change all of McAfee's settings, from real-time scanning to web monitoring. We recommend going through these options as it's the main control you have over McAfee.
Outside of the UI, most of your time will be spent with the True Key Chrome extension and McAFee tray icon. Unfortunately, those two parts of the service don't stay where they should.
When configuring McAfee, your desktop will be bombarded with a slew of pop-ups. Everything from adding a new password to installing the Chrome extension warrants a separate pop-up that lingers until you close it.
McAfee's littering of green check marks next to search results is annoying. If you're really watching your online steps, it's fine, but we opted to turn off the extension.
Real-time monitoring of your browser and local files works well. We had McAfee loaded throughout this review and noticed no performance decrease. The computer slows to a crawl while scanning, though. The fans ramp up like they're on their last breath and everything seems sluggish.
It makes sense, as McAfee is going through every file, registry entry and more to make sure there's nothing there that shouldn't be. Because of that, we recommend running scans at night. McAfee can shut down your machine once the scan is completed.
Protection
We're using lab results, in combination with hands-on testing, to see how well Total Protection covers you. We'll use our real-world examples as a primary factor, but, as these tests can't cover everything, we'll consult independent labs, as well.
We used the standard Eicar test file to see if the antivirus could perform its namesake function. Unsurprisingly, McAfee blocked the file and removed it from our machine immediately.
Next, we moved on to Wicar, which tests how well an antivirus performs web protection. McAfee blocked 100 percent of the 13 tests on Internet Explorer and Firefox. We're assuming it would on Chrome, too, but the browser's built-in protection got to it first.
We used AntiTest to go deeper and test common exploits in trojans. On the list are keyloggers, clipboard recorders and registry editors. McAfee blocked and removed the application when we tried to run it. After adding it as an exception, the tests ran without any hiccups.
McAfee protected against our phishing tests, as well, but most modern email accounts already have protection from this anyway.
After some preliminary testing, we moved to lab results. AV-Test found that McAfee Internet Security, a service included with Total Protection, was 98.9 percent successful against zero-day malware attacks and 100 perfect successful against widespread malware protection.
This result is below its 99.5 percent industry average.
MRG Effitas found different results. McAfee still put up decent protection, but failed to block a real financial botnet from logging username and password data. McAfee performed well in all of its malware simulations, though.
AV-Comparatives's tests show both of these performances put together. In its June performance report, AV-Comparatives found that McAfee was 99.6 percent effective against its tests, with a negligible three false positives out of 80 possible.
Protection is good, but not the best. McAfee has seen an upturn in lab results in the past few years, but hasn't hit the mark of ultra secure antivirus like Webroot (read our Webroot antivirus review).
Support
McAfee offers live chat and phone support, as well as a knowledgebase and community forum. If you're having a technical problem, you can download the troubleshooting tool, too, which will scan your installation files and repair any corrupted ones.
You can scan the knowledgebase by navigating to McAfee's support section and selecting the area where you need help. There isn't a clear organization to articles. You can select your product and the area where you need help, after which you're left to the search bar and your mouse wheel.
Articles are clear in their instruction, but don't provide any visual reference.
We recommend using the virtual assistant for common questions. It's an AI support agent that uses the knowledgebase to walk you through whatever problem you're having. It's not perfect, as AI rarely is, but gets the job done for simple tasks.
The forum is a better place for in-depth topics. It's a conglomerate of techies talking about security. If you've ever poked around these types of forums, you'll know that they're active, as well.
If you're on the opposite side of the spectrum and can't operate a computer outside of your browser, then McAfee offers TechMaster. It's a paid service for installing software, troubleshooting and removing viruses. It's expensive, though.
Live chat and phone support are both helpful and quick. You should be connected to an agent within minutes, but it could be longer, depending on the workload. If your question isn't answered, you can submit a separate ticket to McAfee that's bumped up the priority queue, so your issues can be resolved.
The Verdict
Total Protection is a great choice for houses that need antivirus on multiple machines. The discount and extras provided by it, over an option like Avast (read our Avast Pro review), are large enough, as long as you have the machines to fill up the roster.
Individual users are better off with another antivirus, such as BitDefender Antivirus Plus (read our Bitdefender Antivirus Plus review). You'll get access to a smaller list of devices and better threat protection. For a few more options, check out our other antivirus reviews.
What do you think of McAfee Total Protection? Let us know in the comments below and, as always, thanks for reading.
Visit

McAfee Total Protection