The Best VPN for Qatar in 2023: Protect Against Online Surveillance
Whether you're a journalist, human rights activist or an ordinary Qatar resident looking to stay secure online, you should use a VPN while online. Read on to find the best VPN for Qatar to help bypass online censorship and surveillance so you can enjoy unfettered internet access.
Qatar is a country built by immigrants, with non-Qatari residents making up 88.4% of the population. To keep the country's traditional values intact amid this influx of immigrants, the Qatari government has implemented strict internet censorship measures. If you're traveling to Qatar for work or the FIFA World Cup, arm yourself with the best VPN for Qatar to access a free internet.
Key Takeaways:
Even though VPNs are legal in Qatar, the government is constantly monitoring VPN use and blocking services that it determines to have assisted users in bypassing its censorship.
VPNs that use weak protocols, such as L2TP and PPTP, rarely break through Qatar's VPN blocking techniques. In some cases, even VPNs that use OpenVPN — the gold standard of VPN protocols — are blocked.
ExpressVPN, NordVPN and other VPNs with solid, proprietary protocols are your best bet for staying ahead of Qatari VPN blocking techniques.
There are many reasons you might want a VPN for Qatar. First, major streaming services such as Netflix and Disney Plus are available in Qatar, but the government has banned some movies and TV shows.
The Qatari government is also known to block popular Voice over Internet Protocol (VoIP) services like WhatsApp, Skype and FaceTime. Beyond that, online surveillance and eavesdropping on user conversations, video calls and messages are not out of the question in Qatar.
A virtual private network (VPN) enables you to circumvent these obstacles and access restricted websites and services. If you're short on time, ExpressVPN is the overall best VPN, and it follows that it's the best VPN for Qatar. However, there are other reliable VPN providers that can keep you safe, private and anonymous in Qatar. Keep reading for more details.
11/20/2022 Facts checked

Rewrote the guide to include the most secure Qatar VPNs with the ability to unblock censored websites and services. Replaced VyprVPN and HideMyAss with Surfshark and Private Internet Access.
Most VPNs, including top-tier services, overlook the Middle East region. ExpressVPN and NordVPN, the best VPNs in the industry, don't come with Qatari servers. However, some middle-of-the-pack VPNs, like VyprVPN and HideMyAss, offer servers in Qatar.

Free VPN services, particularly those that use weak VPN protocols, rarely work in Qatar. However, you could try Proton VPN's free version, which includes unlimited data.

NordVPN isn't entirely blocked in Qatar. However, some users, particularly those connecting via OpenVPN, may be unable to use the service when connecting to a banned IP address. This rarely happens because NordVPN is quick to replace blocked IPs with new ones.

The Qatari government blocks VPN websites to prevent its residents from downloading VPN that help them unblock websites that contain certain information, including about LBGTQ, dating and escort services, sexual health, political criticism and pornography content.
Top VPNs for Qatar
What Makes the Best Qatar VPN?
For a VPN to earn a spot on our list, it has to tick all the right boxes. Besides working in Qatar, the VPN has to be secure, fast and have the ability to unblock restricted content. We'll get into the details in a bit, but first, here's a recap of our best VPN for Qatar.
Security and Privacy
The Qatari surveillance is quite robust, and it will identify and block any VPN using weak VPN protocols such as L2TP and PPTP. For this reason, the best Qatar VPN should come with impervious protocols and encryption standards (see our most secure VPN guide).
In some cases, VPNs that use OpenVPN are blocked, so it would be a good idea to pick a VPN with WireGuard or a proprietary protocol. Moreover, the VPN should offer a large pool of rotating IP addresses, so that when Qatari systems block some VPN IPs, new ones are created to stay ahead of the VPN blocks.
Other must-have security features include a kill switch, which cuts your internet connection when the VPN connection drops to prevent accidental data leaks (all of the VPNs on the list have this feature). It should also use obfuscation technology to hide the fact that you're using a VPN.
Unblocking Ability
In addition, the U.S. Department of State reports that Qatar has used a proxy server to censor its internet in the past. Certain websites, streaming services, chat rooms, emails and VoIP services are blocked in Qatar. If you plan to use any of these services, you'll need a VPN with good unblocking ability.
Speed
Whether you want to stream services back home, video call family or friends, work online or play online games, you need a fast VPN. Fortunately, all the VPNs on our list tick this box. Their download speeds, upload speeds and latency may vary, but they are fast enough to get the job done.
The 5 Best VPNs for Qatar
The virtual private network options on our list are fast, secure and come with good unblocking ability. In this section, we'll shed some light on what makes each service unique and discuss the pricing information. Let's get straight into it, starting with ExpressVPN, the best Qatar VPN.
More details about ExpressVPN:
Pricing:

$6.66 per month (15-months plan)

Provider website: expressvpn.com
Pros:
Great unblocking ability
Lightning-fast connections
Proprietary Lightway protocol
We test ExpressVPN regularly, and every time, it proves why expats in Qatar should consider using it. Our speed charts show it's one of the fastest VPN options, and it should deliver lag-free WhatsApp calling and HD streaming.
Security-wise, ExpressVPN is the best there is, thanks to robust encryption, obfuscation built into all its servers and its Lightway protocol, which can circumvent Qatar's censorship and VPN blocking techniques.
ExpressVPN's solid encryption leaves no loophole for Ooredoo and other ISPs to monitor your online activities, let alone eavesdrop on your conversations. Plus, with perfect forward secrecy, the VPN regularly changes encryption keys so that even if one key is compromised, the surveillance tool won't be able to read the entire string of messages.
All ExpressVPN servers come with built-in obfuscation technology, which makes VPN traffic look like regular traffic to hide the fact that you're using a VPN. Read our ExpressVPN review to learn more.
Enjoy Unmatched Unblocking Ability
The unparalleled ability to bypass geoblocks sets ExpressVPN apart from the rest. It's the best VPN for streaming, and it will get you into any streaming service: Netflix, BBC iPlayer, Amazon Prime Video, Hulu and more. Plus, regardless of where you are in Qatar, you can access banned films such as Disney Plus' Onward and Lightyear.
You also won't feel cut off from your friends and family. The VPN's fleet of servers in 94 countries gives you a large pool of IP addresses for unblocking VoIP services and messenger apps. It lets you use WhatsApp, FaceTime and Skype to connect with teammates or people back home.
Every VPN has a drawback, and for ExpressVPN that's the price. At $12.95 per month, the VPN service is pricey. You can bring the price down to $6.66 when you subscribe to the yearly plan. If you want to take it for a spin, risk-free, you can do so with the 30-day money-back guarantee.
More details about NordVPN:
Pricing:

$3.49 per month (two-year plan)

Provider website: nordvpn.com
Pros:
Fastest connection speeds
Large pool of IP addresses
Fleet of specialty servers
Cons:
Server breach in the past
If ExpressVPN's pricing is off-putting, you won't find a better alternative than NordVPN. Even though it's cheaper, it's nearly as good as our top pick. It also has features ExpressVPN doesn't offer like Meshnet — a great tool for remote workers in Qatar who need to connect with their global teams over encrypted connections.
In addition, NordVPN has overtaken ExpressVPN on our speed charts. Whether you're connected to a nearby server or one several continents away, NordVPN delivers fast speeds with remarkably low latency. You can stream uninterrupted, and avoid VoIP echoes and "talk over" effect, where one speaker unintentionally interrupts another during video and voice calls.
Unlike ExpressVPN, NordVPN only comes with a small selection of obfuscated servers. It also uses the proprietary NordLynx protocol (a custom WireGuard implementation), which — besides being fast — boasts top-notch security and rarely gets flagged by Qatari VPN blocking systems.
This, coupled with its network of servers in 59 countries, helps users easily circumvent Qatar's internet censorship and restrictions, making NordVPN one of the best VPNs for Qatar.
Double VPN Servers
Press freedom is strangled in Qatar, and human rights violations are rampant. If you're a journalist or human rights activist in the country, you can use NordVPN's double VPN servers to route your traffic through two servers. Even if one server is compromised, there's a good chance that the second will keep its guard up.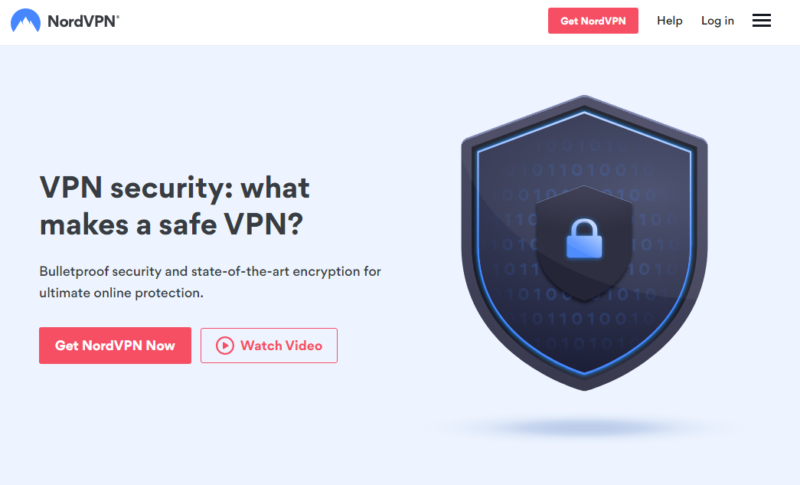 Like ExpressVPN, the monthly plan is on the higher side of the pricing spectrum. The yearly plan will set you back $4.99 per month, which is cheaper than ExpressVPN. NordVPN's best deal is the two-year plan, which costs $3.49 per month. Each plan comes with a 30-day money-back guarantee. Read our NordVPN review to learn more.
More details about Surfshark:
Pricing:

$2.49 per month (two-year plan)

Provider website: surfshark.com
Pros:
Unlimited simultaneous connections
Pocket-friendly service
Excellent international speeds
Cons:
High latencies
Fewer advanced features
Surfshark is a relatively new VPN service, but its excellent capabilities have enabled it to square off against veteran services. While it doesn't rival the overall quality of our top two picks, it bypasses internet restrictions and geoblocks with ease. It unblocked all major streaming services during our testing, and it should ease past VoIP restrictions in Qatar.
Like our first two picks, Surfshark offers obfuscation, called "camouflage mode," which runs only when you connect using OpenVPN protocol. There's also the multi-hop option (a version of double VPN), which sends your traffic via two servers for extra security. In addition, Surfshark allows unlimited simultaneous connections, making it a great tool for large families.
Surfshark's speeds get better and better over time. We're particularly impressed with its international speeds, where it delivers high download and upload speeds while keeping low latency (its close-range latency is atrocious, though). Its speeds make it easy to access streaming libraries on the other side of the globe and enjoy lag- and buffer-free HD streaming.
Enjoy Internet Freedom With NoBorders Mode
Qatar has a host of internet restrictions, such as VoIP bandwidth limits imposed by major internet service providers. When the NoBorders mode is on, it kicks into action when it detects such restrictions. The VPN then auto-selects a list of servers that are best equipped to bypass the restrictions, making it easier to access VoIP services and other censored services in Qatar.
Surfshark's monthly plan is expensive, at $12.95, but extended plans come with significant discounts. The yearly plan costs $3.99 per month, which is cheaper than NordVPN, whereas the two-year plan costs $2.49 per month. You can try Surfshark's features risk-free with the 30-day money-back guarantee. Read more in our full Surfshark review.
More details about CyberGhost:
Pros:
Automation with smart rules
NoSpy servers
Easy to use
Cons:
Can't unblock some streaming services
Inconsistent speeds
CyberGhost is a beginner-friendly VPN for Qatar that strikes the right balance between user-friendliness and advanced features. With more than 8,000 servers in 91 countries (including Qatar, you've got tons of IP addresses to bypass internet restrictions in Qatar. You can get a Qatar IP address, in case you need to access Qatar-specific content from abroad.
Its streaming performance is hit or miss. While it struggles to get into Amazon Prime Video, it unblocks HBO Max, Netflix, BBC iPlayer and Disney Plus without a hitch. Once you find your way around streaming geoblocks, you may have to put up with frequent video lags due to inconsistent download speeds, particularly when connecting to long-distance servers.
You don't have to worry about the Qatari government seizing a VPN server, thanks to the NoSpy servers. The servers are based in Bucharest (CyberGhost's headquarters), Romania — a country without mandatory data retention laws. As a result, CyberGhost can keep a close eye on server operation to wade off intrusion and adhere to the strict no-logs policy.
Enjoy Excellent Customization
If you want to go beyond the basic VPN use, CyberGhost offers customization options for how the VPN runs. The smart rules feature saves you the hassle of turning the VPN on each time you log on, instead letting you configure CyberGhost to switch on whenever it detects a new network.
CyberGhost's monthly plan goes for $12.99, which puts it on the higher end of the pricing spectrum. Thankfully, you can bring the price down to $2.37 per month on the two-year plan. Keep in mind that the monthly plan has a 14-day money-back guarantee, but longer plans come with a generous 45-day money-back guarantee. Read our CyberGhost review to learn more.
More details about Private Internet Access:
Pros:
Clean & uncluttered UI
Advanced automation rules
Large server network
Cons:
Inconsistent upload speeds
Can't unblock some streaming services
Last but not least, we have Private Internet Access. PIA may never reach the top of our best VPN charts, yet its security, local speeds and advanced automation earn it a spot on our best VPN for Qatar list. PIA has a multi-hop feature, which combines two VPN servers with obfuscation technology to hide VPN use.
You'll enjoy consistently high speeds when connecting to local servers, but long-distance speeds are inconsistent and may hinder proper streaming or video calling. Besides that, PIA's unblocking capability is a mixed bag. While it accesses Netflix with ease, it struggles to find a way around BBC iPlayer's and Hulu's geoblocks.
Make Use of Advanced Automation Rules
PIA offers tons of customization options that let you dictate how and when the VPN connects to the internet. For example, the automation rules let you configure it to either auto-connect or disconnect when it detects a protected or open WiFi network.
PIA's monthly plan costs $11.95, which is still on the higher end of the pricing spectrum, but its extended plans come at unbeatable prices. The yearly plan costs $3.33 per month, whereas the three-year plan will cost $2.19 per month, making it PIA's best deal. Read our Private Internet Access review to learn more.
Is It Safe to Use a VPN in Qatar?
VPNs are legal in Qatar, and that means the country can't prosecute you for using one. However, while the use of VPN isn't explicitly defined as being illegal, the Qatari government is constantly banning sites that you'll need a VPN to access.
The Qatari authorities want censored websites and content to remain inaccessible. They know some residents may try to bypass government censorship, and for this reason, they're constantly on the lookout for traffic going to and from banned websites and online services.
The system is usually very successful at catching VPN users, especially those using weak or insecure protocols such as PPTP and L2TP. Read our VPN protocols guide to learn more.
The Qatari government goes so far as to block VPN websites, making it difficult for its residents to download VPN services. For this reason, you should download and install your VPN of choice before you board the jet to Qatar, just in case the service is inaccessible there. It's also wise to have a backup VPN service, in case your first pick is blocked.
What's the Best Free VPN for Qatar?
We don't recommend using free VPNs in countries known for strict censorship and surveillance, such as Qatar. This is because some of the free services aren't designed with your security in mind. Some are leaky, and when they're not exposing your data to cybercriminals, they're leaving your conversations open to government eavesdropping. Read our worst free VPN guide to learn more.
Most free VPNs also can't unblock streaming services or VoIP apps in Qatar. Even if you find a secure free VPN, the usage limits can be off-putting.
Proton VPN is our best free VPN, and we vouch for its security and privacy. It also comes with unlimited bandwidth and data, which is good if binge-watching movies is your cup of tea. However, the free service soft-caps your speeds by putting you in middling speed tiers and offers access to only three server locations.
If you're hard up for cash, we recommend getting started with free trials offered by top-tier VPNs. ExpressVPN and NordVPN can be used for 30 days for free with the refund policy.
Final Thoughts: Best Qatar VPN
The best VPN for Qatar is secure, fast and able to bypass the strict censorship and surveillance in the country. The five Qatar VPNs we reviewed tick all these boxes, but their performance varies — and the price does, too. We hope we've made it easier to find a VPN that best serves you.
However, if you're at a crossroads and still can't decide which VPN to pick, we recommend getting started with ExpressVPN. It might be pricey, but its feature set and all-around performance make it worth every penny. NordVPN and Surfshark are reliable yet cheaper ExpressVPN alternatives.
Have you used a VPN in Qatar? Which VPN service did you use? What would say are some of the things other users should be aware of when using VPNs in Qatar? We'd like to hear about it in the comment section. As always, thanks for reading.