Identity Guard Review
Despite a recent takeover, Identity Guard seems to have hung on to its former identity and is providing a powerful identity theft protection service. Check out our full Identity Guard review for all the details.
Identity Guard has been around the block, founded in 2001 by Intersections Inc. Recently, though, Intersections Inc. was acquired by iSubscribed, and both merged into the combined business entity Aura. iSubscribed was the brainchild of Hari Ravichandran, who, as we saw in our Endurance International Group deepdive, is bad news.
With Ravichandran at the helm of Aura — he assumed the position of CEO after the joint venture — the future of Identity Guard is unclear. However, based on what we experienced when conducting this Identity Guard review, it seems the core service is still intact. More importantly, though, that core service is worthy of a spot on our best identity theft protection list. 
It nails the tenets of a good identity theft protection package, including $1,000,000 in insurance, dark web monitoring and credit-change notifications. More than that, though, Identity Guard offers all of those features at a reasonable price.
Features
As we'll get into in the next section, Identity Guard has three plans available. Despite differing in features, the core protection between the plans is the same. No matter what you're paying, you have a dedicated U.S.-based case manager, $1,000,000 in identity theft insurance and an online identity dashboard.
Plans are built around the IBM's "Watson" artificial intelligence. If you're unaware, Watson is an open, multi-cloud AI platform that allows companies to build AI models from scratch. It's been around commercially since 2013 and has been used in a variety of applications. Most notably, it was used to determine cancer treatment routes.
Identity Guard is using machine learning to identify potential points of identity theft. Although the AI isn't perfect at this point, we're happy to see that Identity Guard is using such a praised system like Watson over an in-house developed robot.
Watson is the core, with features like a case manager and identity theft insurance backing it up. In addition to tracking your social security number, name and more, Watson will also keep an eye on the dark web. The dark web is, for the most part, a marketplace for stolen information, though it's used for other purposes, as you can see in our cybercrime guide.
Whenever data is stolen, it's usually not targeted, unless the target is a powerful individual caught in, say, a phishing scheme. Instead, attackers steal databases full of passwords, social security numbers and more. When that happens, the databases are sold on the dark web. With Identity Guard, if your information shows up, you'll be notified.
You should know before that happens, though. That's because, in addition to alerts about the use of your information, Identity Guard will also let you know if any relevant data breaches have occurred. That way, you can keep an eye on what's going on before anything has happened in your name.
Despite the multi-layered approach, identity theft still happens. Even if it does, though, Identity Guard has you covered. In addition to up to $1,000,000 in reimbursement, your dedicated case manager will deal with all the heavy lifting, advising you on what to do and when to do it.
Identity Guard Privacy Features
Identity Guard includes a few features to keep you protected when online. Chrome, Firefox and Safari support privacy settings for your social media accounts and a safe browsing extension, though, oddly, Opera isn't supported, despite being a Chromium-based browser like Google Chrome (read our Chromium review).
All of the protection comes through the Safe Browsing extension. It'll block ads and flash requests, force HTTPS on websites and deter you from phishing URLs.
Through the Safe Browsing dashboard — which is accessed through the extension — you can also manage privacy settings for Facebook, LinkedIn, Twitter and Google+ (though, as you can see in our Facebook privacy guide, it's not hard to do on your own).
Although you can get this protection through free Chrome extensions, having everything in one spot is nice. The ability to quickly change your social media privacy settings while also being protected from resource mining, phishing and ads shouldn't be discounted. Furthermore, you can see basic information from the extension directly in your Identity Guard dashboard.
Identity Guard Features Overview
| | |
| --- | --- |
| Credit Monitoring | |
| Social Security Monitoring | |
| Dark Web Monitoring | |
| Coverage | $1,000,000 |
| Antivirus | |
| Credit Bureaus | Equifax, TransUnion, Experian |
| Knowledgebase | |
| Email | |
| Live Chat | |
| Phone | |
| 24/7 Support | |
Pricing
Identity Guard falls in line with most identity theft protection services. What we'd consider to be Identity Guard's two "main" plans are the same price as IdentityForce. As you can read in our IdentityForce review, though, you can save more money there by opting for their annual plan than you can with Identity Guard.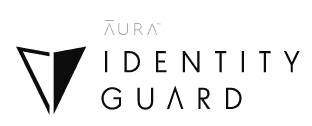 Value
$1,000,000 in coverage, Risk-management score, Dark web monitoring
Total
All of the features of "value", Monthly credit score, Bank account monitoring
Premier
All of the features of "total," Tri-bureau credit report, Social insight report
Even so, the price isn't bad, especially when Identity Guard is offering tri-bureau credit monitoring for around $15 less per month than LifeLock (read our LifeLock review). The stock pricing is, at best, just okay, but Identity Guard sets itself apart with a budget plan that few competitors can contend with. 
The "value" tier clocks in at a measly $7.50 per month if you buy a year, or $8.99 per month if you pay monthly. Despite being less than half as much as "total," the budget tier offers similar protection. You still get $1,000,000 in identity theft insurance, a dedicated U.S.-based case manager and AI-detected threats.
In fact, the only features you're missing have to do with credit. Granted, bank account monitoring and credit-score change alerts are important, but given how inexpensive "value" is, it's easy to look past these features.
"Total" adds to those features, notifying you of credit changes with three bureaus and providing a monthly credit score. Furthermore, it provides notifications if any checking or savings accounts are opened in your name.
The jump between "total" and "premier" isn't as great as the jump between "value" and "total." Identity Guard's top-tier offering adds two features: a tri-bureau credit report and a social insight report. Of the two, the latter is more interesting; it monitors social media accounts in your name to see if there's anything fraudulent going on.
We have the individual plans listed above, but there are family versions of each tier, too. The price increases, as expected, but not by much. For instance, "total" jumps from $19.99 per month — if billed monthly — to $29.99. The price jump really isn't much, especially considering family plans cover all adults and children in a single household.
If you try the service and decide it's not for you, Identity Guard has a refund policy in place, though it's a little specific. Paying annually awards a full refund if requested within the first 30 days, whereas monthly plans aren't eligible for refunds.
The refund policy states that some plans may have a money-back guarantee, though we couldn't find those plans. Our best guess is that, in specific circumstances, Identity Guard provides a refund policy through various promotions, and in that case, you'll have 30 days to cancel.
Ease of Use
Identity Guard has a simple site, almost to a fault. It offers some basic details about the features list, but Identity Guard doesn't go in depth. Rather, around every turn, you're directed to the product page displaying the three tiers that Identity Guard offers. You can click for more details below each tier.
From an ease-of-use perspective, this is great, though some extra details — possibly hidden below the product page — wouldn't hurt. Once you land on the product page, you can compare the features between plans and see the difference in price based on your billing cycle. Additionally, you can toggle between individual and family plans.
Next, you'll need to create an account — it only requires an email and password — and enter some preliminary information, like your name and address. Identity Guard breaks the process into steps, which makes it easier to digest. Having everything happen before payment is useful, too, as there won't be an oversight in coverage once you're set up.
After confirming payment, Identity Guard will go through a short process of scanning the internet for the information you entered, which is shown through an animation on screen. Then, you can log in to your dashboard. At the time of reviewing, we were met with a notice that the dashboard is new and would be receiving updates in the future.
Identity Guard Dashboard
The dashboard is clean, showing alerts for activity in your name, threats and dark-web information. However, we logged in using Opera (read our Opera review), which isn't officially supported by Identity Guard.
Unless you're using Chrome, Microsoft Edge, Firefox or Safari, you won't be able to configure privacy settings or turn on safe browsing (more on that in the next section). We switched to Chrome to test those features.
Before getting to the other areas of the dashboard, there are some "threat questions" that need answers. Identity Guard asked us 32 questions pertaining to income, bank associations and more. Presumably, this information is to better protect you against identity theft, though our online privacy paranoia was flaring.
Even so, it's a good idea to answer these questions. If you, for instance, use macOS and primarily shop at Macy's for clothes, Identity Guard will notify you if a Windows computer tries to make a purchase at Neiman Marcus.
Threat questions are part of your watchlist, which is all of the information Identity Guard protects. In addition to those questions, you can also verify your identity by answering a short series of multiple choice questions pertaining to loans you may have taken out. In our case, all of the questions were false.
Additionally, there's a dark web section of the watchlist. There, you can add more information to your profile (your SSN, phone number, name, date of birth, email address and address are captured during signup).
You can also add credit cards, passport numbers, other addresses and more. Note, though, that you may not receive alerts for all of the information you enter, based on the plan you choose.
All of this information combines to create your risk management score (RMS), which, by default, is set at 99 out of 100. Your RMS is a combination of how you respond to alerts, how you handle your credit and your lifestyle. The answers to your threat questions, many of which ask about spending habits, will impact your score.
Protection
With Watson at the helm, Identity Guard offers some of the best protection on the market, or at least some of the most comprehensive scanning.
As with any identity theft protection service, there isn't much you can do to avoid having your information stolen, especially if you're careless with it. However, with how advanced Watson is, you'll know immediately if anyone is trying to use yours.
Furthermore, Identity Guard gives you the tools to understand what risks you're taking online. That starts with your risk management score, which, as mentioned above, tracks how likely your personal information is to be stolen or used. Although not encompassing of online risk, your RMS gives you a quick way to understand what information might be at stake.
By factoring in your spending habits, your actions and how quickly you respond to alerts, your RMS becomes the sole metric you need to pay attention to. It's updated daily, and you can view your score by day, week or month.
Further proactive protection comes in the form of the Safe Browsing extension. Although adjusting privacy settings on social media accounts can be solely for, well, privacy, sometimes it's to deter cybercrime.
Setting your social media accounts to "private" ensures that attackers won't be able to scrub your accounts for additional information. It's one of the steps we recommend in our tips to prevent identity theft guide.
Proactive protection is sound, but Identity Guard still backs up your plan with $1,000,000 in coverage and a dedicated case manager. If anything goes wrong — which is unlikely, given the multiple layers of protection in place — your case manager will help you get your identity restored, and with the insurance ready to fire, you won't lose any money in the process.
Support
Identity Guard makes support easy to find from your dashboard. In the top-right corner, you'll find the support number, as well as a "help" button that'll point you toward the other support resources. Instead of taking you to a separate page, Identity Guard keeps the dashboard menu intact, so it's easy to jump to the help page without going to a different area of the site.
The help screen is simple, and like the website, it's simple to a fault. There are four option boxes detailing the different areas of support, as well as an FAQ (though, at only three questions long, it's not very helpful). The boxes can point you toward phone and email support, as well as provide a tour around the dashboard.
Although easy to access, the help page doesn't provide a lot of information. There's an email address and phone number, but the product tour is short and self explanatory, and the FAQs only clarify small questions about the service, such as canceling your subscription and unsubscribing from emails.
What's frustrating is that there's a longer FAQ on the Identity Guard website, but it's hidden in the footer and inaccessible from the account dashboard. Furthermore, it's only filled with preliminary information, such as when coverage starts and the details of the refund policy.
Identity Guard is one of the best identity theft protection services in nearly all regards, but it falls apart when it comes to support. Phone support isn't available around the clock and there's little in the way of self-help resources. Additionally, you aren't provided information about your case manager when you sign up, so you may not even talk to them unless there's an issue.
The Verdict
Identity Guard does everything right in terms of protection. Watson is an impressive AI to have at the helm, especially at Identity Guard's asking price. No matter what you can pay, Identity Guard delivers through protection and insurance, which is hard to come by with identity theft protection services.
That said, the support is lackluster. Although the options are there and the representatives themselves do the trick, the options need some work. An expanded knowledgebase and more contact options would push Identity Guard to the top of our identity theft protection reviews. 
Do you plan on signing up for Identity Guard? What do you like about it? Let us know in the comments below and, as always, thanks for reading.
Identity Guard FAQ
Identity Guard is owned by Intersections Inc. In 2019, however, Intersections Inc. formed a joint venture with iSubscribed under the name Aura, which replaced many executives at the company.

Identity Guard is an identity theft protection service founded by Intersections Inc. in 2001. In 2016, it began using IBM's "Watson" artificial intelligence to power its service, which is the same AI that's used in many medical applications.

You can cancel your Identity Guard subscription by logging into your dashboard and clicking "my account." From there, click on the "cancellation" tab to view your options. Identity Guard allows you to cancel online, but you can do it by phone, as well.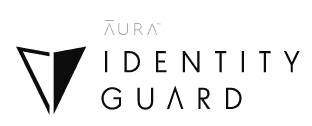 Visit

Identity Guard