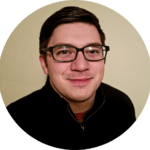 Brian Murray
Writer
Location United States
Joined in November 2018
25 Posts
13 Reviews
Snap Shot
Brian Murray is a writer for Cloudwards. His writing and research focus on VPNs, cloud-based storage and streaming devices.
Background & Education
Brian studied economics at George Mason University, and he started his freelance writing career while he was a student. He was writing for Cloudwards by the time he left college.
Brian has written in many niches, but he focuses on technology, doing reviews, news articles, and extensive writing on cloud-based software and VPNs.
For Cloudwards, he contributes to all categories, including VPNs, cloud-based storage and using streaming devices for entertainment. Brian is skilled at research, workflow management and analytics, and he has some experience with graphic design for websites.
Last articles
Last Reviews