Best Torrent Sites of 2023: A Pirate's Map to Treasure
Everybody likes entertainment, and we all like it even better when it's free. That's where torrents come in: this peer-to-peer distribution system (also known as P2P) is all about sharing files between users, often illegally. We have a guide that goes over all the ins and outs of torrenting if you're interested, but in this piece we'll show you where to download torrents using the best torrent sites.
Before we get to any of that, though, know that whatever you do, you should use a VPN when file sharing, or you run the risk of getting fined or worse. The best VPN for torrenting, in our opinion, is ExpressVPN, so we recommend you check it out. Even if you don't like it, make sure to pick another one, as torrenting without using a VPN is just plain stupid.
If you're not sure whether or not you live in a country that has made torrenting illegal, check out our map of censorship around the world. There is one map overlay that shows you whether torrenting restrictions are in place in different countries.
With the dire warnings out of the way, let's show you a recap of the best torrent download sites before answering some frequently asked questions and looking at the entries in more detail. Also, if you're looking for a reliable torrent downloader, click here for a uTorrent download file (also read our best VPN for uTorrent and uTorrent review guides).
What Are the Best Torrent Sites?
The Pirate Bay — The best torrent site out there
KickassTorrents — The best movie torrent site
1337x — A very sleek presentation
Torlock — More software than you can shake a stick at
TorrentGalaxy — Plenty of torrent files, old and new
LimeTorrents — Still waters run deep
Zooqle — A popular torrent site with a big library
YTS.mx — Home of YIFY
EZTV — Great for TV content
TorrentFunk — A bit hard to use
TorrentDownloads — Very bare bones, but gets the job done
RARBG — It seems promising, but we had some issues
What Is a Torrenting Site?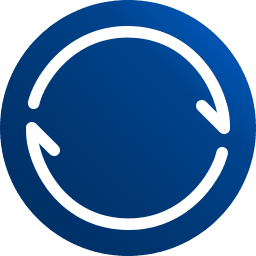 Before we get started, it's probably a good idea to fill you in on what a torrenting site even is. In essence, it's a big board where individual users can post files that others are then free to download themselves through file sharing. This system has been used a lot to distribute copyrighted material, so it's generally frowned upon by the powers that be.
How We Picked the Top Torrent Sites
We've made a selection of 11 torrent sites that we like to use, plus one we've heard is good. We've not established any hard scientific criteria or anything, these are all just sites that our team knows and likes. They're easy to use, have a large selection of torrents to choose from and won't drown you in pop-ups, either (though you should always have an ad blocker installed, anyway).
However, we won't be linking to any of these sites directly, as we've been hit with takedown notices in the past and we're not really interested in getting into legal trouble for the sake of an article we're basically presenting as a service. While we're happy to defend freedom of speech to the death, watching pirated episodes of The Wire isn't a basic human right.
Private vs Public Torrent Sites
There are basically two kinds of torrent sites: public and private. Public ones can be accessed by anybody, while private ones generally require registration or even a fee of some kind. While private ones like IPTorrents and PassThePopcorn are pretty cool, we've decided that our readers are best served if we just rank open sites.
Torrent Search Engines
We've also excluded torrent search engines like Torrentz2, SkyTorrents and MagnetDL for the simple reason there's not really all that much to review there. While they're certainly useful, especially if you're looking for something exotic, we prefer going to our favorite torrent sites ourselves rather than run the risk of ending up on some dodgy Usenet forum based off of unclear search results.
The Best Torrent Sites
With the lay of the land firmly in mind, it's time to go into all our entries in more detail. Our top pick will be of little surprise to anybody, but maybe we found some gems you hadn't heard of yet.
1. The Pirate Bay
Though not the first torrent site, The Pirate Bay is without a doubt the most notorious. It's been the subject of so many raids and shutdowns, you'd need a team of investigative journalists just to put together the timeline of it all. However, no matter who comes after it, the site is still going strong after over 15 years on the air.
However, because it's so infamous, it can be tough to find a mirror that works without a million redirects to dodgy pop-ups. It's a pain, but it's worth it, as it has just the biggest library of movies, TV shows and games, as well as books. It's a bit weak on the music front, though, we have to say.
Using it is also pretty easy. The search engine won't throw up too much garbage when you enter a term (you still want to make sure it's pretty specific, though). The categories are also easy to sift through as well, as long as the uploader did his job and checked the right boxes.
Overall, The Pirate Bay is our favorite. It stands tall among the best torrent sites for movies and TV shows, as well as being one of the best book torrent sites. If you're looking for new content, look here first.
2. KickassTorrents — KATCR
In the torrenting world, KickassTorrents is almost as big a name as The Pirate Bay. It was around for a very long time — over a decade — before it got shut down by the U.S. in 2016 with its founder getting busted in Poland. Normally we would welcome such close cooperation between countries, but in this case the word "overkill" comes to mind.
However, about a year ago new life was blown into the site, meaning it's back and, well, kicking ass. The new site looks exactly like the old one (including some features we found annoying even back in the day) at KATCR.to. A quick look shows the entire old library has been restored, as well, so it's not like you'll only be able to download torrents of new stuff.
Overall, KickassTorrents is regarded as one of the best torrenting sites, and for good reason. It has a huge library, and we love how clearly you can see the age of the torrent, as well as the number of seeders and leechers it has. However, we found that its search and categorization function can get a little annoying, though it's definitely better than Zooqle's.
Whether Kickass or TPB is the best torrent download site is a personal preference, but between the two of them you've got most of the torrenting landscape covered. However, there are plenty of other sites that cover niches a lot better. Let's take a look at some of them.
3. 1337x
If you were wondering which torrenting site is the oldest still out there, 1337x may be a contender. It's been around at least since "1337" was a thing, after all (kids, ask your parents).
It's aged well, though, and offers countless downloads across all kinds of categories, all of them offered through a very retro-modern portal.
If you don't like this view, you can easily change it with a button at the top left of the screen, which gets you a more conventional view like the one, say, KickassTorrents or TPB offer. However, we rather like the portal view, thanks to the massive buttons below the search bar that get you to the categories.
Speaking of which, all categories are amply stocked, but a special shout-out goes to the "XXX" category, which is just massive and nets 1337x a mention as the best porn torrent site out there. If you're looking for people doing the nasty, this site is the one for you.
The search function works well, too, so finding what you want won't take too long. The search entries are descriptive, and the library is big but seems focused on newer stuff, so don't expect too much content from way back when.
Overall, 1337x is a very good torrent site. Its library is a bit weak in spots, so we like it less than Kickass and The Pirate Bay, though its massive porn offering makes up for that in many ways. We put it at number three, but only by a tiny margin.
4. Torlock
Torlock is the odd one out in this roundup of torrent sites because it offers no entertainment: its focus is pirated software of the useful kind, rather than games or whatever porno you're into these days. This utilitarian outlook comes with an interface to match: the homepage is basically the list of latest uploaded files.
While there's nothing here to binge away for the weekend, we have to say that we just love Torlock. As anybody who's had to download a critical program from other torrent sites can attest, finding something that works is a massive pain. However, most of the stuff on Torlock seems to work just fine, meaning fewer headaches for you.
A quick browse shows that Torlock has all kinds of stuff on offer, from video editing software to business card makers to codecs to all manner of obscure and exotic applications. So if you want programs you didn't even know you needed, this site should be your very first stop.
5. TorrentGalaxy
TorrentGalaxy is definitely something different. In presentation, it reminds us a bit of the internet of yore, with a scrolling banner advertising its latest uploads and a color palette that clashes in an eye-watering fashion.
However, its library is massive and people are adding more daily. We saw several rips of stuff that has only been on Netflix for a few days, not to mention countless other networks.
A quick search through the library shows that it goes back a really long way, as well, so there's all kinds of stuff there, some of it pretty obscure. It also has a great music library, making it one of the best torrent sites for music, for sure.
It also has a prominent XXX category, if that's your thing, so overall, TorrentGalaxy has you covered for all your … needs. We really liked the site and how it handled, so we're very happy to put it on the number five spot.
6. LimeTorrents
Next up is LimeTorrents, which we like for its clean, white aesthetic. However, the reason the webpage is so uncluttered is because there's not really all that much going on; whomever is behind LimeTorrents, bare bones seems to be their watchword.
The lack of detail on what exactly you're downloading makes us a little nervous, if we're honest, which is why we're not placing it among our favorite torrent sites. We were also a little disappointed in the size of the library, though having said that, we also found a few torrents others struggled to produce, so your mileage may very much vary.
However, LimeTorrents may be a great find for lovers of Japanese and Chinese content. Among the torrent websites we've reviewed, it seems to be the only one with a lively community of East Asian uploaders, so that's something to keep in mind.
7. Zooqle
At first sight, you may be a little annoyed with Zooqle; at least, we were. It requires you to pass a Captcha test, and then even when you're in, you'll constantly be redirected to a page advertising VPNs, but not a specific one, just VPNs in general, which is weird. However, if you grit your teeth, you'll quickly find an excellent torrent site.
At first, the image-based front page seems very simple, but actually using the search function at the top gets you a list-based result page, much like with The Pirate Bay. It seems to work pretty well, though it's even more sensitive than TPB's, so beware of a lot of junk results.
As for the categories, they are pretty comprehensive, and Zooqle is one of the few that has both books and porn in clearly marked — and linked — segments. Under "books" (don't ask us why) you'll find a button marked "XXX" that will get you just a massive selection of adult material in all mediums. So if that's what you're looking for, this is definitely a top choice.
8. YTS.mx
YTS.mx is the home of YIFY, the famous uploader that puts out decent quality rips of all kinds of movies (and the odd TV show). Whatever you may think of the merit of the movies posted — there is some deservedly obscure '80s and '90s trash on the site — you can't deny that YIFY is a prodigious uploader, with several files hitting the site daily.
Most of YIFY's stuff can also be found on The Pirate Bay and other sites, but we do like the simplicity of YTS. You know what you're gonna get right off the bat, each film's page has a link to its IMDB page, and it also offers magnet links on top of straight torrents.
If you're a fan of YIFY's stuff, you may want to bookmark YTS.mx. If you're not, or you're still pining for the days of aXXo, then you may want to check out some of the other sites on this page.
9. EZTV
EZTV is a great site if you're looking for TV shows, there's no doubt about it. It has a massive library of shows, some of them seriously obscure (we even found Wire in the Blood on it, which is pretty hard to find anywhere). However, there is a downside, and that's its interface.
The font is a horror, and we felt some serious eye strain coming on after just a few minutes. What also doesn't help is that its massive library seems to be tagged poorly, meaning you'll get hundreds of hits on a search, much of which may end up being irrelevant.
However, you can't beat free, and EZTVG offers more than most, so it deserves a spot on our list.
10. TorrentFunk
TorrentFunk is a cool little site that offers a bunch of interesting torrents, but it doesn't quite make the top of our list due to a mediocre interface. The font is a little annoying and the search function is a bit iffy, so it's hard to find what you're looking for.
However, a quick browse did show a lot of regular software, which is nice seeing as how most other sites are top-heavy with entertainment and some sports stuff, especially content from the UFC (check out our guide on how to watch UFC live stream). Though it won't be our go-to, TorrentFunk is definitely a site to keep in your bookmarks.
11. TorrentDownloads
TorrentDownloads is another site that has been around a long while. Currently, it's still rocking a pretty old interface, though people seem to be uploading to it daily. We like the overview, but the search function seems to be busted, making it a bit tricky to use.
What we could see was a lot of Asian — particularly Korean — content, as well as a lot of games. However, with the search not working, we can't say much more than that.
12. RARBG
RARBG came highly recommended as one of the top torrent download sites out there, but we couldn't get it to work, sorrowfully enough. We got to the homepage just fine, but a redirect to the category pages failed. We were advised to switch off browser add-ons, but they are all security related, so we decided to err on the side of caution and not do that.
Final Thoughts
That's it for the list, we hope you find it useful. If you have any trouble getting into the above sites, make sure to read our piece on how to unblock torrent sites or check out NordVPN or ExpressVPN for two kick-ass services that do a great job of hiding your IP address.
What do you think of our list? Did we miss any sites that you happen to like? Or did we include one we shouldn't have? Let us know in the comments below and, as always, thank you for reading.