How To Watch Doctor Who Online in 2021
Traveling through space and time is easy if you're a Timelord. For us regular folk, though, catching our favorite TV programs requires being in the right place at the right time, or at least close enough to set the recorder. For Doctor Who fans without their own time machine, that means being in England at 7 p.m. on Sunday nights.
Fans outside the UK will need to resort to cunning if they want to watch the adventures of their favorite Gallifreyan. Luckily, there are plenty of other ways to watch the show, such as streaming services.
They change their libraries regularly, though, making them harder to keep track of than the Tardis navigation system. That's why we've put together this guide on how to watch Doctor Who, to keep you up to speed.
Tracking Down the Classics
Checking out the Doctor's earliest adventures is like time traveling yourself. The first few seasons of the show are in black and white. It isn't until the third Doctor that color makes an appearance.
Some older episodes are on DVD and Blu-ray disc, so look for those on Amazon. If you're as old as the Doctor, you may have a VHS player knocking around that can play the video cassettes sold on eBay or out of the trunks of cars.
Not everything from the classic series is available to buy, though. The master tapes for the first few seasons were erased when the BBC wiped a load of its archives to save money on storage (insert belabored joke about our best cloud storage article here — ed.). That said, there is audio for every episode and you can find videos that play it with still images from the shows.
Like the Doctor, Windows users will understand the difficulties of working with an unreliable machine. While you can't travel through time if work is lost, you can make your life easier by backing it up beforehand. Take a look at our online backup for Windows guide for the lowdown.
You'll also get to see what happened when a low-budget show tried to put monsters and aliens on the screen every week in the days before CGI. It isn't always pretty. Things were simpler then, though. There was no need to worry about global warming or cybercrime.
Doctor Who Streams
Amazon Prime Video has the latest edition of the show in the U.S. In the UK, where the Tardis always seems to end up, viewers can watch the modern incarnation of the series on Netflix. If you plan to sign up for the service, read our Netflix hacks article to help you get started.
For British license fee payers, BBC iPlayer lets you access the modern episodes. It is blocked outside the UK, but there are ways to get around that. Take a look at our best VPN for iPlayer article for advice.
Finding the classic series on paid services is much trickier. Hulu has had select episodes in the past. We recommend looking up the current library in your region to see if any are available. Twitch and the BBC have streamed classic episodes, too, so keep an eye on them in case they do so again.
Stream Doctor Who For Free
Websites such as Couchtuner let you tune in wherever and whenever, but the links have a habit of regenerating every so often. Google is your friend when it comes to finding them.
The legality of such websites is open to question. If you are using them to view works out of copyright or that you have paid for (if you are a license fee payer, for example), the legal waters become murky.
It pays to have a pop-up blocker installed when browsing streaming websites as you never know what is lurking in the background. Malicious JavaScript can be harder to spot than the Silence.
Doctor Who and Kodi
Debuting in 2004, the media platform Kodi has been around slightly longer than nu-Who. It is a great way to view media content. If you're interested in trying it, read our Kodi guide for tips on setting it up and getting the most out of it.
It has a wide selection of add-ons that let you stream media, and you may be able to find one with Doctor Who. It is a great piece of software for tinkerers, too, so it should suit wannabe Timelords down to the ground. Have a look at our article on the best Kodi repositories for more.
Hiding Behind the Sofa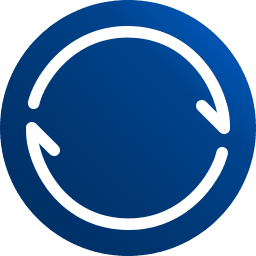 There are also places where you can torrent Doctor Who episodes. Torrenting is a legal gray area, but the earliest episodes from the '60s are arguably okay to share in some countries. Copyright used to expire 50 years after a work was created, and still does in many parts of the world, making them public domain.
Thanks to a monster that would scare even Doctor Who, the corporate lawyer, many places have extended the length of copyright to 70 years, so if you are a resident of one of those countries, you'll have to wait longer if you're not willing to don your pirate hat.
If you do want to search the darker corners of the web you might run into a few monsters yourself. Viruses, trojans and other gremlins can hide behind the most innocent looking links. Streaming and torrenting websites should be used carefully. We recommend not clicking their ads and double-checking anything you do plan to click.
Protecting your connection with a virtual private network can give you peace of mind. Like a sonic screwdriver, a VPN can solve many problems with a mere push of a button. Make use of our article on VPN security, too, and you'll be harder to hack than the Dalek Pathweb. Signing up for one of the best VPNs for torrenting will also help keep you safe from prying eyes.
Final Thoughts
The Doctor's time-hopping adventures were conceived as a vehicle for bringing history to kids. When aliens and monsters were introduced, they were big hits with viewers and soon unseated history as the focus of the show.
Nowadays, TV is taking a back seat to other formats. Fortunately, that doesn't mean we can't still enjoy our favorite old shows, even though we need to find new ways to do so.
As you can see, there are almost as many ways to watch the Doctor as there are Doctors. Let us know if you've been able to get your Who fix using any of the methods we've described. If you know a better one, tell us about it in the comments below. Thanks for reading.