How to Backup Text Messages on iPhone
Most people understand the importance of backing up their computer. Your data is valuable. At Cloudwards.net, our team of experts are committed to helping you find the best cloud backup providers to secure your data — not just your desktop or laptop, but your mobile devices as well.
We text our friends, family and coworkers daily. We share pictures, recipes, notes, deadlines and anything else that's easier to type than it is to make a phone call or draft an email.
What happens if you lose your phone? Is your data backed up to the cloud? Too many people don't realize the importance of backing up their phone until it's too late.
That's why today I'll show you how to backup text messages on an iPhone, using iCloud or other services and apps.
What You'll Need
You'll need to have your phone handy and you should be connected to WiFi — you can use your cellular data, but WiFi is usually faster.
I'll show you how to backup text messages on iPhone to iTunes, which requires a lightning-to-USB cable to connect your phone to your desktop or laptop.
iTunes will backup your messages and other data and comes with MacOS. It's available for free to Windows users as well, but not everyone wants to use iTunes. I'll show you some alternative apps you can use to backup your text messages on iPhone for free, in case you prefer to avoid iTunes.
You'll need an iCloud account if you want to use Apple's own cloud to backup your iPhone messages. Users are given 5GB of free iCloud storage, and if you require more storage the prices are affordable. You can see what we think of iCloud in our article comparing Dropbox vs iCloud or in our iCloud video review below.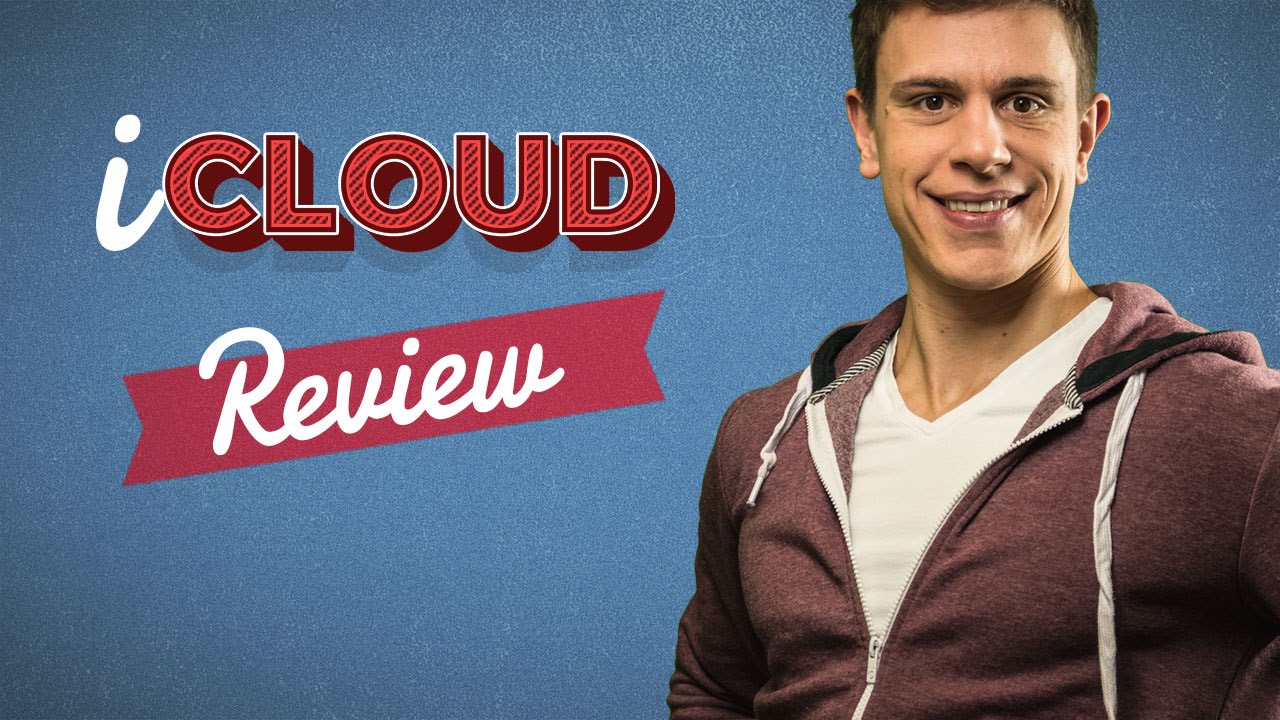 How to Backup Text Messages on iPhone Using iCloud
We'll begin by using iCloud since it's free to iPhone users and is one of the more convenient options, although there are plenty of alternatives that we'll explore later.
You can backup your messages on iPhone 5/6/7 to iCloud in just a few simple steps. Before you turn this feature on, you need to plug your phone into a power source and connect to WiFi.
Tap "settings"
Tap "iCloud" or tap the user banner at the top of the screen, then tap "iCloud"
Tap "backup" or "iCloud backup"
Your phone will automatically backup to iCloud when it is charging, connected to WiFi, and locked. For more details on this process, check out our how to backup your iPhone to iCloud article.
How to Backup Text Messages on iPhone Using a Computer
While Apple offers iTunes to Windows users, not everyone likes it. When iTunes first came to Windows, many users experienced bugs or disliked the user interface or how it changed with software updates.
Many people quit using iTunes and never looked back. If you're one of those users, I'll present a list of alternatives to iTunes. I'll also cover how to backup text messages on iPhone using the Windows version of iTunes, in case you've never used it or are willing to give it another try.
CopyTrans is an alternative to iTunes, and offers manual backups as well as a one-click "smart backup." It can function as an iTunes replacement and can backup videos, messages and more, although only the trial version is free.
CopyTrans has a native apps for iOS to allow you to backup contacts, photos and music but this functionality needs to be paid for. The CopyTrans bundles will set you back $29.99.
iExplorer is another alternative, which claims to be faster than its competitors. Again, only the trial version is free, but this app is feature-packed and highly polished, providing a gorgeous interface for Windows users.
It's an excellent iTunes replacement and will backup your messages, contacts, photos and more — you can even save voicemails to your computer, a useful feature unavailable in CopyTrans. iExplorer costs $39.99 for one license, but if you're set on avoiding iTunes it may be your best alternative.
iTunes on Windows
You can download iTunes for Windows 7 and later from Apple's website. Install iTunes and login with your Apple account. Backing up your iPhone is as easy as plugging in the cable and looking for the devices icon in the upper left. The first time you use iTunes, you choose what you want to sync with your computer. Tap "trust" when you are prompted to "trust this computer."
You'll select what content you want to sync from the list on the left pane of iTunes.
Note: If you sync with iCloud, iTunes syncing may be disabled. You'll have to choose whether to keep your backups in the cloud or locally on your device. Click "summary" and select the option to "backup now" or "encrypt device backup" and set a password if you'd like encrypted backups.
You may restore a backup to your iPhone by clicking "summary" and selecting "restore backup."
Conclusion
You've seen how easy it is to backup text messages on the iPhone, either to a local computer or in the cloud. You can even make local, encrypted backups of your iPhone and copy them to any of the best cloud providers that we've researched (see our online storage price comparison)
Don't wait until it's too late — pick one of the programs I listed today and backup your iPhone. If you also use an Android phone or have family and friends on Android, let them know how easy it is to backup text messages on Android.
The peace of mind you gain from knowing all the data on your phone is safe is easily worth the five or ten minutes it might take to install an app and run it. As always, if you get stuck anywhere along the way or have a question, please feel free to comment below. Thank you for reading.