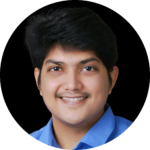 Arjun Ruparelia
Writer
Location India
Joined in June 2021
81 Posts
Snap Shot
Arjun Ruparelia is a writer for Cloudwards. His writing and research focuses mostly on VPN reviews and entertainment.
Background & Education
Arjun completed his education with two professional accounting qualifications under his belt. With a gift for finance and a keen eye for research, he began his career as an equity research analyst in 2016.
In 2017, Arjun changed paths and went into freelance writing as a career. He began his independent writing journey and since then he has worked on hundreds of writing projects for clients all around the globe. A self-confessed workaholic, he has carved out a successful writing career for himself over the past few years. He specializes in finance, SaaS and, of course, technology.
Arjun joined Cloudwards in June 2021, writing VPN articles and reviews. He later branched out into the entertainment niche with Cloudwards and writes largely on how to use VPNs for various purposes. He has written guides on how to watch popular TV series and movies, including Harry Potter and South Park, as well as how to get IP addresses in many different countries.