Creating a good website shouldn't necessarily take ages. It can be done in a matter of minutes, especially if you're building a typical one with standard features.
As a matter of fact, it could take 4 minutes or less, depending on your skills, and if you use the best website builders around.
Unfortunately, for most individuals, the hardest part about building a site is finding a stable and reliable website builder.
So, I've done the hard part for you, by researching and testing out different platforms — to separate the wheat from the chaff.
I've taken the time to compare their respective features and prepare a list of the best website builders, which create a site in 4 minutes or less.
But, before we even jump to the juicy part; it's important to get all the basic facts right.
So, to start us off, what's a website builder in the first place?
Table of Contents:
---
---
What's a Website Builder In The First Place?
I have a hunch that most of you have assumed that website builders are complex technical tools, which are only ideal for professional web designers.
Well, the good news is you're wrong.
Using a website builder is not as complicated as it may seem on paper.
It simplifies the whole website creation process, by handling the most technical aspects of programming, and providing widgets alongside simple-to-use tools.
The production process is as easy as logging in, choosing a template for your site, defining page structures, and adding a couple of elements like:
So, yes,  a website builder is a robot for creating sites on command. But, is it as good as hiring a web designer? Do you need it at all?
Do I Really Need It?
Whether you need it or not, will depend on your specific needs.
Here are the benefits a website builder can provide for a person or their business:
Reduced Costs: The initial cost for contracting a professional web-designer can go as high as $5,000 — particularly for a comprehensive, fully-featured website.
You may also have to fork out additional cash for extra features and overall site maintenance.
Compare that to the few dollars you'll part with to use a website builder, which can create an entire website from scratch.
---
Bypass Programming: Who has the time to learn to code for a single website or two?
A comprehensive programming course, especially if you need to build and maintain an entirely intuitive website, can take months or possibly years.
A site builder on the other hand only requires a scroll through available templates, and a couple of clicks to design and build your website.
Of course, there's dense and complicated coding involved — but it's done in the background, by various tools
---
High-Quality Graphics: According to a study conducted by Adobe, more than 66% of web users judge a website on the quality of its graphics, within the first 15 minutes of landing on the homepage.
With such high stakes, it's prudent to engage a certified and experienced graphic designer.
Unfortunately, they don't come cheap, consequently leaving you with the single, most useful alternative option — a website builder.
The most prominent site builders come with built-in graphics options, which are embedded completely free of charge.
---
Reduced Time: Here's a cool thing about website builders — they're incredibly fast.
Contracting coders and graphic designers for a site could take months of conceptualizing, coding, and testing, just to get a finished product ready.
Compare that to a couple of minutes (4 in this case) it takes to build an entire website from scratch, using a good website builder.
---
Choosing a Website Builder
Of course, all these benefits don't just come out of the blue. You need an effective website builder to realize all of them, without difficulties.
So, how do you even choose a site builder?
Here are a couple of critical factors to consider when selecting one for your site:
Simplicity: It only makes sense to avoid a website builder with a complex user interface and opt for one that's systematically organized, and sports a simple, intuitive interface.
The more straightforward it is, the easier the process of building a website will be.
---
Design and Customization Options: Your website's final outlook substantially relies on the themes and templates available.
While some website builders offer limited templates and design themes, others come with thousands of design options, which can be creatively leveraged to build an attractive internet site.
---
SEO Configuration: With over 10.3 billion searches on Google per month, search engine optimization is a priority, especially because 78% of online searches are for products and services.
You should begin SEO utilization right from the start, and select a website builder that comprehensively integrates SEO tools.
---
Social Media Integration: Going by a Regalix report published in 2014, social media has grown into one of the most critical influences on a website's success.
As a result, website social media tools have shifted from being optional to compulsory, especially if you need to capitalize on the exponentially growing social media footprint.
And that, of course, means using a website builder which integrates a range of social media tools, spanning across all relevant platforms.
---
Customer Support Options: No one wants to wait an entire week for a support reply, just to sort out an issue, that would otherwise have taken a minute or two.
A good website builder should come with a full range of customer support options, all of them optimized for rapid response and problem resolution.
---
Pricing: Cheap isn't always the best. On the other hand, expensive doesn't always translate to better.
The best way to approach the pricing issue is to review your needs carefully, consider the options available, and find a good balance between the two.
Ideally, a website builder should cater to all your needs at a reasonable, competitive and affordable price.
---
Website Builder VS Web Hosting
From my web design experience, I've learned that there's a lot of confusion between the terms "website builders" and "web hosting."
Choosing between the twain may not be easy, especially since they both have their separate pros and cons.
The final choice, however, depends on your particular needs; but first, it's important to comprehend what both terms entail, before proceeding to choose one.
So far, I've explained quite a bit about website builders and their corresponding benefits.
They work exactly like expert guides on a safari.
Although you'll be charting a personal path and setting the pace, the safari's eventual outcome will greatly depend on your guide's knowledge.
Web hosting, on the other hand, is more like going on Safari all alone — without any guide.
It's harder and more complicated, but you maintain full control and the overall outcome depends on how far you can go.
With web hosting, you use a hosting account that comes with tools which maintain maximum uptime and availability, and can also build your site. 
Just upload content via a CMS platform and format it according to your specific desires and needs, but that will require some knowledge of programming.
While website builders are best suited for beginners with basic or no knowledge, web hosting is ideal for advanced users who require scalable, unique sites.
Shopbuilders VS Website Builder or Both?
Another thing that confuses a lot of people out there is the difference between "shopbuilders" and "website builders".
They seem to do the same thing, but have separate names, so they must be different, right?
It's even more puzzling when you learn that some shopbuilders market themselves as website builders.
Well, guess what…it's not that weird.
All shopbuilders are website builders, but not all website builders are shopbuilders.
Shopbuilders are website builders with tools specifically optimized for creating e-commerce sites.
A good example is Shopify.
Should You Use a Free Website Builder?
We all love doing things the easy way, and that's why we're looking at website builders in the first place.
And on the surface, free website builders, more often than not, look pretty similar to their paid counterparts.
But, is a free website builder worth it?
First things first — there's nothing free in this world, not even Google. 
Free websites and services across the internet make revenue from advertising, and service upgrades.
So, if you choose the free option, be prepared to have a website that's plastered with all sorts of unsavory ads, and get ready to pay for upgrades down the road.
As if that's not enough to make a website look unprofessional, you'll also have to share a domain name with the mother company.
One of the things that bug me the most about free website builders, is the inability to migrate your site — stuck forever together.
If you start thinking of shifting to a separate platform, your website is going to need a redesign from scratch.
And that's because the mother company retains full site ownership rights.
So, free? No, thank you.
Questions to Answer:
Just like regular software, website builders get classified according to their purpose. Yes, all of them create websites, but some are optimized differently according to site type.
Shop-builders, like Shopify, are customized for making e-commerce sites.
Although I'll be looking into the best and fastest overall website builders, it's also important to define the most efficient ones, according to their optimization levels.
Which is The Best Website Builder for SEO?
As far as SEO is concerned, I'd go with BigCommerce.
In addition to features optimized for building a fully functional online store, BigCommerce comes with what they refer to as, "Best in Class SEO for all business sizes".
Their Enterprise Plan, for instance, does all the SEO heavy lifting for you, you just need to handle the products and web content.
---
Which is The Best Website Builder for Photographers? Although photography is predominantly graphics-oriented, it's important to have SEO features that will pull traffic to your portfolio.
That's why I'd go with Squarespace.
In addition to superb SEO tools and an integrated image editor, SquareSpace comes with responsive image uploading features, and the ability to easily customize digital content as you please.
---
Which is The Best Website Builder for Small Businesses?  A website builder ideal for small businesses should combine powerful shopping carts, with multi-dimensional customer support and SEO tools, all at an affordable price.
And that's why I'd choose Shopify over the rest.
---
Which is the Best Website Builder According to Features?
This subject is pretty broad, and possibly complex since it involves a variety of features which differ significantly across website builders.
While one builder may have beautiful template sets, they can be embedded in a rather complicated interface; that's not necessarily easy-to-use.
Another website builder, on the other hand, may come with pretty much the reverse, an excellent user interface, featuring a set of non-impressive templates.
---
The Reviews
Gloves off….Now, let's see which website builder triumphs over the rest (in no specific order). I'll be looking into the top 8 website builders that can create a website in 4 minutes or less.
As mentioned earlier, Shopify is a shopbuilder optimized for e-commerce and small business sites.
What I liked most about Shopify, is the option to customize your templates or rely on the pre-prepared ones, which can help you set up a store in less than 4 minutes.
Additionally, it comes with:
All in one eCommerce builder and hosting
Shopify Apps
Shopify Forum (to share ideas with other users)
Comprehensive SEO features
Unlimited web hosting and bandwidth
All inclusive shopping cart
Flexible e-commerce payment options
Adaptive web design capabilities
Mobile device compatibility
As a new user, you can capitalize on these features completely free for 14 days.
After that, you can choose between the:
"Start Your Business" (Basic Shopify)
"Grow Your Business" (Standard Shopify)
"Optimize Your Business" (Advanced Shopify)
Plans costs $29, $79, and $299 per month respectively.
According to Shopify, these prices are only valid until the 1st of October 2016.
With a user base of more than 275,000 online stores, in different countries, I'm hoping they come up with an even cheaper pricing strategy.
On the downside, Shopify is not a good option for creating any other type of website.
It was designed strictly for small and medium-sized businesses, who are seeking an all-inclusive website builder, that will comfortably sustain their expanding needs.
With a user base that's spread across more than 150 countries, BigCommerce is another popular website builder that currently hosts all types of online stores.
From mere several hundred dollar revenue sites, to ones that earn tens of millions of dollars.
It's ideal for beginners and e-commerce store owners across a broad range of industries including:
Homeware
Sports
Jewelry
Gifts
Health
Electronics
Fashion
Through BigCommerce, you can:
Identify, track and reward loyal clients according to revenue or order numbers
Track all products and identify the best-selling ones
Accept and process payment through 60 different systems
Accept  all  major currencies in the world
Manage and track store returns
Systematically manage an entire inventory
Control and process orders
Organize products and services into categories
Distribute digital content like music downloads, ebooks, etc.
Create and manage unlimited product options
Track and convert prospects
Market your site through powerful SEO tools
BigCommerce has four different plans, which are almost identical to Shopify's, but differ when it comes to features.
The cheapest plan, "Standard", which costs $29.95 per month, is just enough to create a full-featured online store.
The "Plus" plan, on the other hand, comes with optimized conversion and customer group management at $79.95 per month.
While the "Pro" plan, which is ideal for large businesses, is built to handle high volume security and analytics at $199.95 per month.
More Major companies that require extensively customized features, can get in touch with BigCommerce and negotiate the "Enterprise" plan.
If you're still not sure of an ideal solution, take advantage of BigCommerce's free 15 day trial period, to test out the different plans and their features.
If you're looking for a website builder that will pretty much spoon-feed you through the whole process, Wix is an ideal option.
Ease of use is undoubtedly one of Wix's high points, because even without prior knowledge of how it worked, I was able to create a website in just a couple of minutes.
Other exciting features include:
Easily customizable blog features
Dedicated 24/7 customer support
Simple drag and drop system
Social media integration
Customized pop-ups to help through the customer conversion process
A wide range of marketing and conversion applications
Slideshow feature to showcase events and collections
Wix Pro Gallery for showcasing images
Google Maps integration
Easily adjustable web site dimensions
A Traffic generator for capturing and directing traffic
A wide range of payment options for customers
A Payment management and invoicing system
The only thing I didn't like about Wix, is the limited amount of templates it has to offer, especially when compared to other players like Shopify.
They make up for this flaw, with cheap and flexible pricing plans, which are ideal for individuals and small businesses.
There are two main approaches to pricing.
A free site or a premium site, and according to Wix, the former comes with the following features:
For users who prefer a unique website without annoying ads, the premium plan comes with the following options:
Upgrading from free to any of the premium plans qualifies you for a 14 day "free" trial period, where money gets refunded for any canceled subscriptions.
As indicated on their homepage, Volusion is a website builder specifically optimized for online stores.
In addition to a comprehensive set of e-commerce tools, Volusion provides 24/7 customer support through email, online chat, and phone — to guide you through the process of creating a site and get things going.
One of the things that stood out about Volusion, is the fact that they don't charge any fees for transactions carried out on your site; unlike a bulk of other website builders.
Other features to expect from Volusion include:
Daily website backup
Simple payment processing
Email marketing tools
Auto-generated site map
One page checkout feature
Simple, but comprehensive SEO features
Social media integration
Access to a wide range of e-commerce webinars and resource guides
High-security SSL certificates with 128-bit encryption
Abandoned cart reports
Multiple processing options in various currencies
Unlimited photos and videos to showcase products
Unfortunately, you won't be able to fully capitalize on a content marketing strategy, since Volusion has not yet enabled blogging.
Additionally, although it provides an SSL certificate, you'll have to pay between $90 to $1000 per year, just to protect users' privacy.
And if that doesn't dent your wallet, running out of bandwidth probably will, since customers have to pay Volusion to keep a store up and running.
As far as pricing for individual plans is concerned, Volusion has provided different packages to cater to all market segments.
After a free 14-day trial period, you can choose between the:
Packages, which are priced $15, $35, $75 and $135 respectively, and get billed on a monthly basis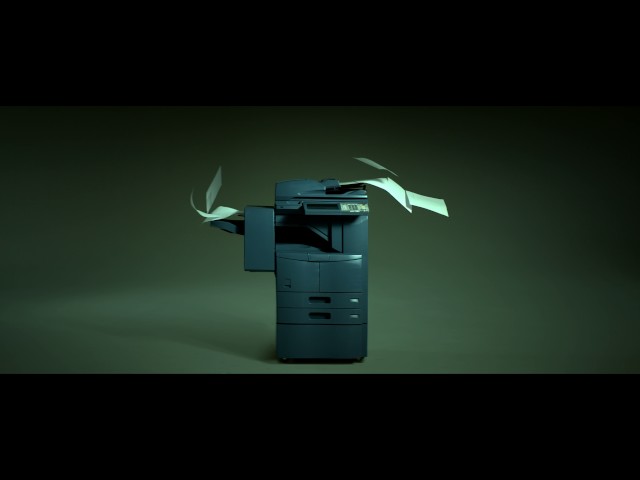 Just like Wix and Squarespace, Weebly is an all-inclusive website builder, with all the features a user will need to start and grow their site.
As a matter of fact, since it's mentioned in the first edition of the 4-hour Workweek, Weebly is considered one of the fastest growing brands in the website building space.
Two of Weebly's high points are fast download speeds, and comprehensive security features.
I liked the fact that my business plan came with free hosting, plus full installation and maintenance of SSL — across my entire website.
Additional features include:
Drag and drop website building tools
Customer tracking and reporting
Video and image embedding
Custom contact forms, surveys, and RSVP lists
Blog hosting
Comprehensive powerful SEO tools
Custom domain name
Third-party app integration
A wide range of professionally designed website templates
Mobile compatibility
On the downside, although you can install third-party applications, it's not a very easy process.
Instead of adding functionality through a simple click and install, a user has to copy and paste the entire code snippet onto their site.
Also, even with a content management system, Weebly still lacks the ability to add custom content types.
Another significant disadvantage is migration; a problematic process due to Weebly's lock-in policy.
On the pricing front, if you don't mind sharing a  subdomain with Weebly, the 'Free' plan isn't bad at all, especially if you're not necessarily looking for an extensive website.
If more is required, however, you'll be pleased to learn that Weebly has a competitive pricing strategy, which is cheaper than what Shopify, BigCommerce, Volusion, and Wix have to offer.
Squarespace knocked my socks off with its wide range of designer templates, which are custom-built to capture one's attention right off the bat.
They have an alluringly sophisticated vibe; that's still minimalistic and clean.
The web creation process is simple, thanks to their responsive templates, which can be easily resized from a browser.
In addition to a wide range of impressive styling options, Squarespace also offers:
Custom coding work
Query tags that can be composed in a single page for magazine style layouts
Automatic script combo-ing
Full code control
Live chat support
24/7 email support
Community answers and support
Content exporting
Store importing
Blog importing
Front end/Back end search
Proprietary search engine
Third-party managed domain connections
DNS control and domain forwarding
Abandoned checkout tracking
Customer and site analytics
Unfortunately, during the website creation process, I noticed that dropping and dragging blocks was not a smooth process, compared to other web builders I've tried out.
The style editor (which is entirely customizable and has many options), can also be a bit overwhelming, especially for users who are new to the website building experience.
As far as pricing is concerned, after a 14-day risk-free trial, you can choose between four main plans.
Two of which are optimized for general websites, while the remainder is ideal for online stores.
For standard websites, the following apply:
Online stores, on the other hand, have the following packages: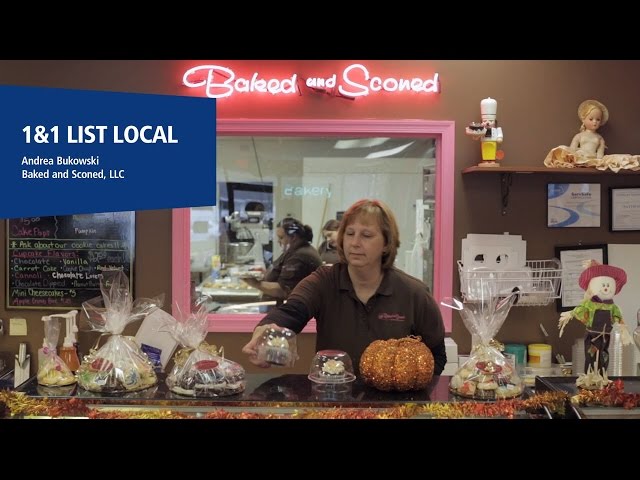 With such a unique name, 1&1 predominantly markets itself as a domain registration, hosting and website service provider.
It offers a broad range of packages, including:
Virtual private server hosting
It's particularly ideal for WordPress since it offers support for the platform.
Although 1&1 is also considered a web builder, its site building functionalities are more of an extra add-on, for users who choose their hosting services.
So, yes, it's a hosting site that comes with a website-builder; not the other way around.
In addition to a simple,  fast and intuitive website builder, 1&1 comes with the following features:
Facebook integration
Newsletter distribution
24/7 expert support
Full SSD for storage and databases
Free domain
Unlimited hosting web space
20 million+ photos, designs, and text templates
Email marketing manager
SEO tools
Domain importing
Managed cloud hosting
Linux and windows hosting
SSL certificate
A wide array of payment options
Although it's a comprehensive website building and maintenance solution, 1&1's website is not as straightforward as it should be.
Finding information and packages, especially on website-building, isn't very easy.
Another disadvantage to note is the fact that the website builder plus tier, is needed if you want to introduce custom code to the site's templates.
And it took me a couple of minutes just to figure out their pricing strategy. As far as pricing is concerned, 1&1 starts off with a free 30-day money back guarantee trial.
If you still like its features after that time, you get charged according to one of the following plans:
With a management portfolio of over 60 million domain names, GoDaddy is arguably one of the largest domain registrars in the world.
It's undoubtedly the most established website builder we've looked at so far; that's why I'm reviewing it last.
And it's no surprise that a website builder, as expansive as GoDaddy, comes with a very intuitive user interface.
So don't get overwhelmed with the vast array of templates, tools, and site customization options.
It comes with more than 300 professionally designed templates.
All of which are designed to guide you along the path of content placement, especially if you're just a beginner, who doesn't know where to start.
Other exciting features include:
Workflow management
Third-party application integration
Real time tracking, monitoring, and reporting
Lifecycle management
Drag and drop interface
Data importation from other platforms
24/7 customer support
Mobile compatibility features
Full and incremental backups for web hosting plans
Full-integrated monitoring system
Full network redundancy
A Comprehensive list of SEO features
Sadly, it doesn't come with e-commerce tools.
To build an online store, you have to work with a separate site that GoDaddy owns, exclusively designed for e-commerce website building.
I was also surprised by the fact that users can't just switch their web theme.
Migrating from one template to another, after you've established a website, means losing all your content.
So be very careful and choose an ideal theme from the very start.
On the pricing front, GoDaddy is rather expensive, compared to the other website builders we've already checked out.
It's probably riding on the fact that it's an established brand name, and consequently, attracts a lot of customers via referrals.
GoDaddy's features can be tested for free, thanks to a 30-day trial.
Otherwise, here is what to expect after paying up.
---
In Summary…
Well, sadly, according to me, there is no one overwhelming victor here.
While all can comfortably build a website in less than 4 minutes, each website builder is optimized differently, for different needs.
How can we help you?
I'm looking for ...
and
Therefore, it's advisable to comprehensively and carefully review your:
Current requirements
Budget
Future goals
And match them up to one of my eight website builder solutions.
Before you leave, kindly share with us your favorite site builder and why you like it.
Thanks for reading!