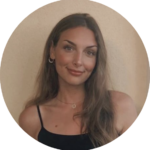 Hannah Pisani
Writer
Location UK
Joined in January 2022
4 Posts
2 Reviews
Snap Shot
Hannah Pisani is a writer for Cloudwards. She currently works on creating outreach articles for various websites.
Background & Education
Having completed three A levels, Hannah Pisani went on to study English at Royal Holloway, University of London. She graduated with her Bachelor's Degree in 2013. She later became a PR account coordinator for a U.K.Cybersecurity firm, a role in which she focused on media coverage, content writing, researching, and networking.
After a year as an account coordinator, she was promoted to the position of junior account executive. Following that, she became a senior account executive and later, content manager for a communications firm. She now works as a freelance content writer.
In addition to web content writing, Hannah counts among her skills social media marketing, media relations and copy editing. Her love for writing and in-depth knowledge of the industry led her to start writing for Cloudwards in early 2022.