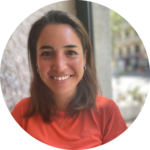 Rosie Roberts
HR Manager
Snapshot
Rosie is the HR Manager at Cloudwards. She manages the hiring, onboarding, training and other important administrative tasks at Cloudwards.
Background & Education
Rosie completed her university studies at Waseda University in Tokyo, specializing in linguistics and interpreting. She began her professional career in administration, moving to HR after discovering her passion for employee engagement.
She has worked extensively in learning and development, supporting the growth of employees from day one and continuing to guide them throughout their employee journey by providing various internal training and employee engagement initiatives. She has recently focused professionally on talent acquisition where she has provided positive candidate experiences for professionals from all walks of life, assisting them in kicking off the next chapter of their career. She joined Cloudwards as the HR Manager in June 2023.
Rosie's HR ethos is honesty and empathy, and she believes in the infinite potential that exists in a nurturing work environment. Constantly looking for new ways to energize the team, Rosie's personal mission is to ensure that all members are set up for success to be their best selves at work every day.
HR & Admin Inquires
You can contact Rosie at HR[at]cloudwards.net.