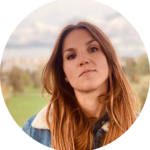 Andrea Babic
Editorial Assistant
Location Germany
Joined in July 2020
Snap Shot
Andrea Babić joined Cloudwards in 2020 and holds several roles within the company, including fact checking and assisting in editorial tasks.
Background & Education
Andrea, also known as Dre, studied for her master's in advertising and marketing communications at Bournemouth University in England. She graduated with distinction in 2014.
A true multi-hyphenate with a vast skillset, including three languages, Dre does a bit of everything. She does formatting, fact-checking, and research in addition to work with the human resources team doing onboarding and team culture.
Aside from collaborating with Cloudwards, Dre owns Sisu Stories, which blends her feminist sock shop and freelance marketing work. Positive and multi-talented, Dre thrives in her different roles and enjoys and looks forward to her work every day.