Visit

Xero
Extensive & customizable reporting
Offers integration with a lot of software
Cheapest plan unlocks all features
Xero Accounting Review
Xero is an excellent online accounting tool for most companies. Though not perfect, it offers great flexibility, though some types of companies may have to shell out extra to get the most out of it. Check out our Xero review to see why we think it's one of the best accounting programs out there.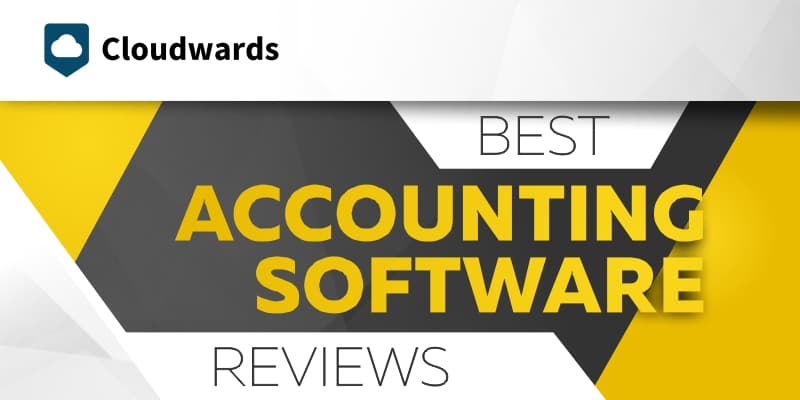 Xero is a cloud-based online accounting platform designed for small businesses in various industries. Xero's features are especially well suited for businesses that spend a lot of time tracking their money, inventory and assets. Xero saves you time by automating basic features, such as invoices and bank reconciliation.
Xero accounting's features are easy to use, and they work well with each other. Its inventory tracking is useful for businesses that need to manage their stock. If you want to improve efficiency, Xero also offers integration with a lot of software, such as HubSpot, ProWorkflow, and their alternatives.
Unlike its competitors, you can enjoy all of Xero's features even with its cheapest pricing plan, though the lower-end plans limit the number of invoices and bills you can send and don't let you use multiple currencies. If you're a growing business, you'll need to upgrade quickly.
Upgrading to Xero's "standard" plan removes these limits and makes Xero an excellent accounting tool for small businesses. Meanwhile, upgrading to Xero's most expensive plan lets you use multiple currencies within Xero.
We think Xero is one of the best accounting options out there. Find out if Xero is the best fit for your business through its 30-day free trial or keep reading this full Xero accounting software review.
Strengths & Weaknesses
Extensive & customizable reporting
Offers integration with a lot of software
Cheapest plan unlocks all features
Lacks a payment processing system
Support is online only
Alternatives for Xero Accounting
Features
Xero offers features that range from basic ones you see in every other accounting solution, to extras you rarely see in its competitions.
The first thing you see when you sign in to your Xero account is your dashboard, where you can find your financial condition in a glance. Xero's dashboard packs in a lot of information, more than FreshBooks or QuickBooks (read our FreshBooks review and QuickBooks Online review for more information).
The dashboard seem cluttered at first, and the amount of information shown is overwhelming, but you should be able to use it effectively over time.
Xero offers a direct feed to your bank account to import your statements every day. The details on time and frequency can be found on Xero's support page. Connecting your account with online banking services, such as Tide and Starling, allows you to get updates about your transactions in real time.
Once you set up your bank account and get your feed running, you can start to match up your bank account and Xero's balances by doing bank reconciliation.
In bank reconciliation, you go through your bank statement and match a transaction with a statement. You can access bank reconciliation through your Xero dashboard or in the "bank account" page, which you can access from the dropdown menu under "accounting." This page consists of your bank statement and the actions you can do to reconcile the transactions.
If you have transactions that appear frequently, you can save time on bank reconciliation by creating a bank rule to automatically generate that transaction. To create a new bank rule, go to the "bank accounts" page and you'll see a "bank rule" button that will allow you to manage your bank rules.
Xero's "purchase" section provides the tools you need to manage your expenses, and the "sales" section contains the tool to manage your invoices.
Both the "purchase" and "sales" sections have a clear flow. When you quote an item, you can monitor the status of your quote. If your customer accepted the quote, you can send an invoice with a few clicks. The same goes for bills and purchase orders.
You can check the status of your invoices and bills in the "sales overview" and "purchase overview" pages.
Xero Integrations
You can integrate Xero with a lot of different kinds of software. You can find these integrations in Xero's app marketplace, which you can open in the dropdown menu under the name of your business.
Xero's inventory management is convenient for businesses that need to keep an eye on their inventory. This feature can help you keep track of your goods and prevent you from selling more than what you have in stock. It can also automatically update your item quantity when you create an invoice or a bill.
Another one of Xero's unique features is "fixed assets," which lets you manage your existing assets. You can easily monitor information, such as warranty, disposal and value, for each of your assets. It's useful if you have time-sensitive assets, like complex equipment that need to be regularly swapped out.
Xero Features Overview
| | |
| --- | --- |
| Invoicing | |
| Billing | |
| A/R | |
| A/P | |
| Bank Feeds | |
| CC | add-on |
| Pay Bills | add-on |
| Multi currency | |
| Mobile App | |
| Time-tracking | add-on |
| Inventory | |
| Payroll | |
Pricing
Xero's pricing plan is divided into three tiers, "early," "growing" and "established." An upgrade to the next pricing plan gives small bumps in its features. Below are U.S. prices.
Starter
- Send 5 invoices and quotes - Enter 5 bills - Reconcile 20 bank transactions
Unlimited
Standard
- Send invoices and quotes - Enter bills - Reconcile bank transactions
Unlimited
Premium
- Send invoices and quotes - Enter bills - Reconcile bank transactions - Multi-currency support
Unlimited
Xero's pricing plan is different in each region. For other countries, Xero pricing breaks down into three plans, "starter," "standard" and "premium," but these plans are priced differently than Xero's U.S. pricing plans. The international plan have a smaller price gap, with the "starter" plan priced at $20, "standard" plan at $30, and "premium" plan at $40.
Xero's starter plan, "early," unlocks all of Xero's features but limits the number of invoices, bills and reconciliations you have per month. If your business is growing, you'll pass these limits in no time and will need to upgrade. Even with these limits, Xero's "early" plan is still quite a deal since you get almost all of Xero's features for just $9 per month.
The next plan, "growing," is Xero's standard plan, which removes the transaction limits but still doesn't let you do transactions in multiple currencies. If you're a small- to medium-sized business that needs almost all of Xero's features, Xero's "growing" plan is perfect for you.
At $30 per month, Xero's "growing" plan has a lot of competition. Because all of Xero's features are unlocked at the cheapest pricing plan — which costs $9 per month — the upgrades feel more expensive compared to FreshBooks or QuickBooks Online, which enable new features with each upgrade. However, if you consider the value of the features you get, the price is reasonable.
Xero's most expensive plan, "established" — which costs $60 per month — adds the ability to handle multiple currencies. It also comes bundled with Xero Projects and Xero Expenses. If you subscribe to Xero's "established" plan, you can use Projects and Expenses for as many employees as you want.
For the "early" or "growing" plan, Xero also offers additional integrations. You can use Xero Projects — its jobs costing tool — starting at $7 per month and Xero Expenses — its mobile feature to capture receipts and submit claims — starting from $4 per month. There is also Xero Payroll, though that only works in certain states.
These subscriptions are counted per active person. If you have a lot of employees who need these features, Xero's prices can rise quickly.
User-Friendliness
Signing up for a free 30-day trial with Xero is easy. You only need to fill out your email address and the kind of business you manage, then you're ready to go.
Before you create your business account, you can play around with Xero using a demo company. You can also create your account right away and poke around on your own.
There are three ways to input your bank statement into Xero. If the bank you use is already integrated with Xero, you can set up a direct feed from your bank account. The steps required to do this depend on your bank, but it's fairly simple for most of them. You can find a guide to connecting your bank on Xero's support page.
If your bank isn't one of Xero's partners, you have two options. You can connect your Yodlee account with Xero or import your statements manually. To use Yodlee, you need to provide your online banking login information so Yodlee can export the statements from your account.
The last option is to import your statements manually, however imported statements must be in a CSV, QIF or OFX format.
When you're ready to explore Xero, its navigation bar is displayed at the top of the window, consisting of "dashboard," "business," "accounting" and "contact" tabs. On the left side, you can see the name of the organization you're managing. On the right side, you can see the support and quick-add buttons.
There's a learning curve with Xero, but using its basic features, such as invoices and bills, is easy. Even if you're a complete beginner, you can understand most of Xero's features after a few minutes of reading the help page, unlike FreeAgent (read our FreeAgent review).
Besides its web app, Xero offers a mobile app for your iOS and Android devices that lets you can manage your money on the go. With both iOS and Android apps, you can see your dashboard, purchases, sales and contacts. You can also create new invoices, bills, receipts, quotes and contacts.
Xero's interface is simple and easy to use when adding new invoices, receipts and bills. When you add receipts, they will be recorded as an outgoing transaction in your bank account. The dashboard is not as complete as the one you see on the web version, but it's still enough to provide your financial condition at a glance.
Invoicing
There are three ways to send an invoice using Xero. The first one is through the "+" on the right side of your toolbar. Through this button, you can create new invoices, bills, contacts and much more.
The second way is through your dashboard, in the "invoices owed to you" tab. There, the "new sales invoice" button will take you to your new invoice.
The third one is through the "invoices" page, which you can find in the dropdown menu under "business." You can also create a repeating invoice by clicking the arrow beside the button and choosing "new repeating invoice."
Before you create your first invoice, you might want to visit Xero's "invoice settings" page, where you can customize the theme of your invoice or add a new theme. The customization includes your invoice's format and logo.
You can set up the payment services you'd like to use for your invoices through the "settings" page. Unlike FreshBooks and QuickBooks Online, Xero doesn't accept direct credit card payment.
Instead, your credit card payment is processed through Stripe. If you accept a lot of credit card payments, you'll have to keep an eye on the processing charges. You can also use PayPal or include a custom URL if you want to be paid through other channels.
The settings page also lets you set up invoice reminders. You can create up to five reminders and customize the emails sent with them. This setting is applied to all of your invoices.
If you have a customer who doesn't want to be constantly reminded, you have no choice but to turn off the reminder for all of your customers. This is another downside to Xero's invoicing feature, especially if you have multiple customers with different invoicing policies.
The interface to create an invoice is simple and easy to understand. Add your recipient in the box marked "to." You can either add a new contact or use an existing customer from your contact list, in which case the details of that contact will be automatically included in the invoice.
When creating your invoice, you can pick items from your inventory or add them manually. If the item you want to invoice is not in your inventory management list, you can also add them quickly through the "new invoices" page. If you use inventory tracking, the item quantity will be automatically updated when you invoice an item.
Discounts and tax rates are applied to each item. Discounts can be set at a certain price or as a percentage. You can also set whether you'd like to include the tax in the subtotal of your invoice or not.
A minor flaw in Xero's invoicing is that you can't add a note to your customer in your invoice. If there's any important information, you can only communicate it through the personalized email that comes with your invoice.
Overall, creating invoices in Xero is straightforward and easy to understand. The "sales overview" page, which you can find under the "business" category in the dropdown menu, can give you the status of your invoice. You can also see a brief report of your weekly invoices on the dashboard.
If you've used Xero before, you might have used Xero's "classic" invoicing. Xero updated their invoicing feature in April 2019 to improve its flexibility, layout and add an automatic save function. You can switch to Xero's "classic" invoicing by clicking the "switch to classic invoicing" link on the bottom of your normal invoicing page.
Expenses
Managing your expenses in Xero is similar to managing your invoices. You can find your bills under the "accounting" dropdown menu.
When you start a purchase order, you can create bills with just a few clicks. If you use inventory tracking, your item quantity will be automatically updated after you create a bill.
Like invoices, you can create new bills through a few different ways: the dashboard, the "+" on the right of the navigation bar or the "bills" page, which you can find in the "business" dropdown menu.
You can track the progress of your bills in the "bills to pay" page. Through this page, you can schedule your payments or set up a batch payment for multiple bills.
To create a new bill from the "bills" page, you can press the "new bill" button. To create a recurring bill, you can click on the arrow, then hit the "new repeating bill" button.
If it's a billable expense, you can assign the bill to a customer. The next time you invoice this customer using "classic" invoicing, this expense will be automatically added to the invoice.
Reporting
Besides the information-packed dashboard, you can also see more comprehensive reports about your business. You can find these reports in the dropdown menu under "accounting," then selecting "reports." In this page, you can open your reports and manage your favorites for quick access.
Xero's reports are divided into eight categories: financial, sales, purchases, tax, inventory, accounting, pay run and fixed assets.
The sales reports let you see your receivable invoices during a certain period in many ways. From these reports, you can identify which one of your customers is the slowest and which one has a longest-overdue invoice.
Xero's report settings are useful and have more customization than QuickBooks Online and FreshBooks. You can adjust the date range you'd like to see in your reports. Some reports also let you pick which columns you'd like to see and add filters to help you find the data you want.
Reports under the "purchases" category work the same way as the ones under "sales." These reports are used to see which suppliers you pay the slowest and which you owe the most.
The tax summary report lets you see all your sales tax over a certain period. Within this report, you can tab through two reports: a summary and an audit report. The taxes displayed are categorized based on the type of tax. When publishing a tax report, you can customize some parts of your report, such as title, date and footer.
Besides these categories, there are also "fixed assets" and "inventory" reports. Reports on fixed assets are used to monitor the depreciation and disposal of your assets. Inventory management reports can help you see the flow of your inventory over time. From these reports, you can also see which items are the most popular or which ones aren't.
Accounting reports can help you understand your transactions. You can see your transactions filtered by accounts, contacts or dates. Transaction summary reports give you a brief look at the activities in your account over time. Detailed transaction reports give you, well, a detailed report of all of your transactions over time.
The financial category consists of 14 different reports. Roughly, these reports are divided into four types: budget, equity, performance and cash flow. Equity reports are usable for businesses with multiple business owners or investors. Performance and cash flow can give you the data you need to judge your financial health.
Xero's reports are a lot to take in. There are a lot of reports compared to FreshBooks and about the same number when compared to QuickBooks Online. It's not weird if you don't use all of them.
It's overwhelming when you first set everything up, but once you know which ones you can use to analyze your business, Xero's reporting feature is useful because there are a lot of customization options.
Support
You can reach Xero's help page through the "?" symbol on the right side of the navigation bar. Xero's help page is quite extensive and in depth. It can answer most technical questions you may have.
If you don't find what you're looking for, Xero also provides a community forum so you can ask fellow Xero users who may have a solution or workaround.
Your can also directly contact Xero's customer service. The support form you have to fill out consists of the subject and topic, your email and the details of your problem. When you fill out the subject, Xero will suggest some topics from their help page to make sure the issue you're asking about is not in their help pages.
After sending your question, you'll be put in a queue, so you won't get a response immediately. According to Xero's support page, its support team will answer within 24 hours.
When we asked its customer support a question, we got a response in eight hours. It was within the promised 24-hour window, but it's still not ideal if you have an urgent problem that can hinder your business.
The Verdict
Xero is a robust cloud-based accounting solution with a lot of functions. Its features are easy to use, and they work well with each other.
Basic features, such as bills and invoices, have the same general outline as other accounting software and can be easily understood. Advanced features, such as inventory tracking and fixed assets, need to be learned, but all the information you need is contained within Xero's help page.
Considering all the features it has, Xero's "growing" pricing plan is perfect for small- to medium-sized businesses. Since Xero's team keeps improving its system and innovating new features, you may get a lot more from Xero in the future.
How powerful Xero is depends on your business. If your business involves inventory tracking and asset management, Xero accounting is perfect. If you're a freelancer who doesn't need most of Xero's features, another platform like FreshBooks is better for you.
To figure out if Xero's the perfect match for your business, we suggest you try out Xero's free 30-day trial. What do you think of Xero? We'd love to hear in the comments section. Thank you for reading.
Visit

Xero