QuickBooks Online Review
Cloud accounting software that works well for everyone, from people just starting out as well as those with more bookkeeping experience. However, it does require some elbow grease to get started, as you can read in this full QuickBooks Online review.
Starts from
$
15
00
per month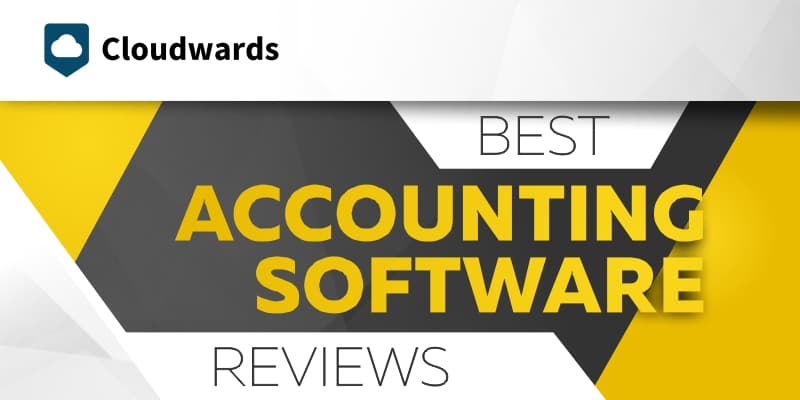 QuickBooks Online deserves its place on our list of best accounting software. Created by Intuit, QuickBooks Online provides a lot of features that can help you manage your finances faster and easier.
There's a steep learning curve with QuickBooks Online. Basic features are easy to understand, but more advanced features are harder to master. Luckily, QuickBooks Online has an extensive knowledgebase to help you get the most out of your money.
QuickBooks Online has a lot of features to help you cut down the time you spend on managing your finances. It offers automated features, such as recurring transactions, invoice reminders, price rules and more. It also offers extra services, such as filing your taxes or managing your payroll, for an additional cost.
Overall, QuickBooks Online is an excellent accounting software that can help you manage your finances through one platform. If you want to see how well it can help your business, try its free 30-day trial or read this full QuickBooks Online review.
Strengths & Weaknesses
Pros:
Many customizable report templates
Automated features
Extensive knowledgebase
Cons:
Some features are hard to find or setup
Expensive
Can't send automatic payment reminders
Alternatives for QuickBooks Online
Features
QuickBooks Online's basic features, such as invoicing and basic reporting, are easy to use and highly customizable. There are also features, such as the dashboard and sales overview, that can help you monitor your financial condition in a glance. Information is displayed with graphs and numbers, which can help you easily grasp your financial condition.
Similar to Xero (read our Xero review to learn more), you can also get live bank feeds through QuickBooks Online. Reconciling your transactions is easy, and you can see the difference between your balances on the top of the page.
There are a lot of features that stand out in QuickBooks Online. Its inventory feature, for example, lets you manage your items and set up reorder points.
To reorder an item, you can click on the arrow beside an item and click on "reorder," which will take you to a purchase order form. When adding an item to your inventory, you can also add multiple items to create a bundle, which will be useful if you have special prices in a bundle.
You can also set up price rules, which are discounts for items in your inventory. You can set items, customers, timing and more. Later on, if the rule is applicable, the price will automatically change, but you have the option to change it to another price if you want.
QuickBooks Online's projects help you stay profitable by clearly displaying your project's income and cost. Expenses, such as employee's hours and bills, are recorded and compared with the income you receive. The comparison is shown on your project's page so you can see how much money you're making or losing.
Capturing receipts using your mobile apps is easy. It automatically scans your receipts to categorize your information so you don't have to input everything manually. Reviewed receipts are then stowed away in your expenses, and you can pull them out whenever you need to, for instance, when compiling your taxes.
For U.S. users, QuickBooks Online offers additional features that can help you with your taxes.
QuickBooks Online lets you manage your transactions so you have all the data you need during the U.S. tax season. It lets you track your taxes for 1099 contractors and assemble them for you. For an additional fee, you can also e-file your taxes right from QuickBooks Online.
It also has a sales tax feature that can automatically calculate your taxes. Better yet, since it automatically updates the tax rates when any laws change, you can just forget all about your sales tax and let QuickBooks Online do it for you.
Its newest feature, "capital," lets you view your credit score to see if you're eligible for a loan and helps you get one. You can pull your credit score once for free. If you're looking to take a loan out to expand your business, QuickBooks Online can also help you find a loan through its "marketplace."
QuickBooks Online Overview
Features

Invoicing

Billing

A/R

A/P

Bank Feeds

CC

Pay Bills

Multi currency

Mobile App

Time-tracking

Inventory

Payroll
Pricing
QuickBooks Online is one of the most expensive accounting solutions available, but there are also a lot of extra features that you can get with an additional cost.
Even if it's expensive, QuickBooks Online's pricing plan makes sense. It offers four plans, adding more features and user slots with each plan. The price gap is also reasonable.
Its cheapest plan, "simple start," is clearly created for small businesses that only need something to manage their finances. It includes basic features, such as basic reporting, invoice and taxes. This plan is priced at $20 per month, which is pretty expensive, especially since it's limited to basic features.
An upgrade to its next plan, "essentials," lets you manage your bills and track time. It also allows up to three users. It's priced at $40, which is a $20 leap just to get three extra features.
Another upgrade to "plus," priced at $70, unlocks QuickBooks Online's inventory and projects. If you need both of these tools, the price increase of $30 is pretty reasonable because both are powerful tools that can help you save even more time and money.
The last upgrade to "advanced" is geared for larger business that can shell out $150 per month for accounting software. It comes with a lot of upgrades, including accelerated invoicing, upgraded reports and 20 free bank transfers.
Another plan QuickBooks Online recently launched is the "self-employed" plan, which was created for freelancers. It costs $15 per month, making it cheaper than the other plans.
It has basic features freelancers will need, such as invoicing, creating basic reports and tracking your income and expenses. It also lets you estimate your quarterly taxes, which is something FreshBooks doesn't have.
On the other hand, QuickBooks Online doesn't have a time-tracking feature like FreshBooks. If that's a deal breaker for you, read our FreshBooks review to learn more. Because this plan is geared toward freelancers, you can't upgrade to another plan if you pick the "self-employed" plan.
Besides these plans, QuickBooks Online offers a lot of paid extras. The most obvious ones are its payroll processing and the "bill pay" feature.
User Friendliness
Before you get started with QuickBooks Online, you can try it for free for 30 days. This trial lets you get used to QuickBooks before you decide whether or not it's suitable for your needs.
Signing up is easy. You only need to put in your email, the name of your business and your industry. If you used QuickBooks for desktop, you're prompted to import your data before continuing. The process is fairly easy, and you have a step-by-step guide to help you.
The navigation bar is located on the left. You can also move between sub-menus through the menu on top.
If it's a pain navigating to a new page to add transactions, QuickBooks Online provides a quick-add button. The "+" sign on the top-right side of your screen can add most things, such as invoices, bills and journal entries.
A lot of QuickBooks Online's features are hidden in its settings and QuickBooks Labs, where users can try experimental plug-ins.
The settings, which you can see beside the "+" sign, can do a lot of things, such as create custom templates, turn on features and open QuickBooks Labs.
Overall, QuickBooks Online's basic features are easy to use, and adding new transactions is easy. However, there are some features that are hard to find, such as ones that need to be turned on from settings or QuickBooks Lab. There are also some features, such as routines and inventory, that are harder to use and need to be learned before you can use it effectively.
Invoicing
You can create an invoice through the quick-add menu that's marked "+." You can also do this by going to the "invoices" page, which you can find in the navigation bar under "sales." Clicking on the "new invoice" button will take you to a page where you can fill out the details of your invoice.
You can assign an invoice to an existing customer, add a new customer or assign it to a project. If there are estimates for a customer, QuickBooks Online will suggest adding it to your invoice through a pop-up bar on the right.
You can pick an item you'd like to invoice in the "products/services" column. Adding items from your inventory will activate inventory tracking, which will automatically update the item quantity.
QuickBooks Online also has its own payment processing system, similar to FreshBooks and Wave (read our Wave review to learn more).
When you use QuickBooks Online's payment system, you'll be charged a percentage of each transaction, so you'll want to keep track of that.
If you want to send your invoice from QuickBooks Online, you can customize the invoice's email to add a personal tone. You can also connect to your Gmail account, so you can send invoices directly from your email address.
At the bar on the bottom of the page, you can customize your invoice by using templates. You can also print your invoice and packing slips, if you need to send the item in your invoice to your customers.
You can also create repeating invoices through the "make recurring" button on the bottom of the page. This will open a page where you can set up the details of your recurring invoice, including invoice interval.
You can manually send reminders to your customers in QuickBooks Online through the "invoices" page. You can also see the status of your invoices through this page.
To send automatic reminders, you have to turn on the "routines" feature from QuickBooks Labs. You can then manage your routines through your settings, under "tools," and then click on "manage your routines."
You have to do a lot just to set up a simple reminder. Unlike Xero (read our Xero review to learn more), QuickBooks Online's "routines" lets you customize your reminders, including which customers to remind.
Besides invoices, you can also create estimates and sales receipts through the "all sales" page, which you can find under the "sales" menu. Through this page, you can also monitor all of your sales transactions.
When you make an estimate, you can generate an invoice by clicking on the "create invoice" button under the "actions" column. Using this method, you can create a partial invoice, which is useful if you need a down payment for a project.
Overall, QuickBooks Online's invoicing system is excellent for most businesses. It offers a lot of functions you rarely see in other accounting software, such as partial invoicing, packing slip printing and online payments.
Sending reminders manually is easy, but setting up an automatic reminder is harder than in most platforms. If you're someone who depends on automatic payment reminders, you might get frustrated with this feature.
Expenses
When you click the "expenses" menu on the navigation bar, you'll see a page that displays all of your expenses, including bills, purchase orders, expenses, vendor credit and checks.
When creating a bill, you can use an existing vendor or create a new vendor. You also have the option to track payments for 1099 contractors, which can help you during tax season.
When adding an item or category details, you can make it billable and include a customer. These expenses will then show up in the suggestion bar the next time you invoice that customer.
Just like in invoices, creating a repeating bill is done through the "make recurring" button on the bottom of the page.
You can pay bills from QuickBooks Online by setting up bill pay, which allows you to pay vendors directly from QuickBooks Online using online banking. This additional service will charge you $15.95 per month for up to 20 payments. .
If you don't want to set up bill pay, you can always pay your bills manually and then later record the transactions in QuickBooks Online by clicking the "pay bills" button. You can find this option and more when you click on the arrow beside the "pay bills online" button.
If you prefer paying using checks, you can use "print checks" to manually print them. "Order checks" is another QuickBooks service, which starts at $36.99 for 50 checks.
Reporting
QuickBooks Online offers a lot of report templates. You can find these templates under the "reports" menu on the navigation bar.
You can locate your financial reports under the "standard" tab. At the very top, you can see your chosen reports in the "favorites" tab.
Under "business overview," you'll find most of the reports that can help you figure out how your business is doing, including profit and loss, cash flow and balance sheets.
"Who owes you" and "sales and customers" give you an insight into your sales. "Who owes you" mainly deals with your invoices and which invoices are overdue. "Sales and customers" can help you see which items are selling well or which customers purchase the most items from your business.
On the other hand, "who you owe" can help you track your accounts payable or unpaid bills. Through reports in "expenses and vendors," you can see which vendors cover your item supply and the details of your transactions.
Both of these reports are essential when you want to decide where to cut your expenses or which vendors you'd like to continue doing business with.
QuickBooks Online's reports are highly customizable. You can pick a reporting period, arrange the columns or compare the report with other periods, among other things.
You can also filter the items you want to show by a few categories, such as vendors, customers and products. The header and footer of your reports are also customizable. You can pick what information to display on your reports using these customizations.
QuickBooks Online's reporting feature can offer the basics or a lot more. When compared with other services, such as FreshBooks and Wave, it's clear that QuickBooks Online's "plus" plan wins in its number of features.
However, comparing QuickBooks Online to Xero shows that they both have a lot of similarities in their reporting feature. Additionally, both Xero and QuickBooks Online offer a lot of report templates. There are also a lot of customization options available, such as what information to display and the time period you'd like to display.
Support
QuickBooks Online's knowledgebase is extensive. A step-by-step guide or video shows up every time you open a new feature. Its knowledgebase offers not only help pages, but it also has webinars, videos and paid courses.
Its help pages can be reached by clicking on the "help" button located on the top right corner of the navigation bar.
When you click on the "help" button, a small window pops up and suggests some topics. There's also a search bar where you can search for the solution to your issue in the help pages.
If you don't find what you're looking for, you can contact the support team by clicking the "contact us" button on the bottom of the help window. You're prompted to insert a keyword that will be used to suggest some articles.
If none of the suggestions answer your questions, you can post a question in their community forum, message an agent or call for more help. Messaging an agent and calling QuickBooks Online isn't available 24/7, though.
The Verdict
QuickBooks Online is an excellent option for small- to medium-sized businesses. Its tiered pricing plan allows you to purchase features that will complement your business perfectly, although there is also the risk of purchasing features you don't need.
You can easily use most features but some are harder. Additionally, some functions are hard to set up, such as automatic invoice reminders, but if you do the work in the beginning, QuickBooks Online can help you manage your finances faster and easier.
There are also some features hidden away in its settings and QuickBooks Labs. There are also a lot of extra features that you can get with an additional cost.
QuickBooks Online's reporting feature is highly customizable. The "dashboard" and "overview" pages let you see your financial condition in a glance. Information is displayed in graphs and numbers, making it easier for you to understand your finances.
If you're part of a a small- to medium-sized business that wants to cut down the time spent on managing your finances, we suggest you try QuickBooks Online's free 30-day trial.