Welcome to our IDrive vs CrashPlan showdown, where we compare two of the top online backup services available in the commercial market today.

While both services are excellent backup providers, they offer distinctly different user experiences. In this comparison article, we're going to take a close look at the features of both and decide which one we like best.

IDrive has a few capabilities, like file syncing, which gets more commonly associated with cloud storage than an online backup.

We'll be intentionally overlooking such hybrid features as we want to give readers a clear understanding of which of these services stands out as the best backup solution, nothing else.

In the end, you'll see why even without its hybrid features taken into account, IDrive comes out ahead of CrashPlan in this closely fought contest.

Starts from
$ 4.34 per month

Visit IDrive

IDrive

Review
Unlimited device backup
Inexpensive plans
Sync capabilities
File-sharing capabilities
Harder to use than Backblaze
No unlimited backup plan
No two-factor authentication
Not multithreaded backup
Starts from
$ 10.00 per month
Visit CrashPlan
CrashPlan

Review
Unlimited backup
Competitive pricing
Backup external drives
Mobile file access
Doesn't backup by file type
No two-factor authentication
No mobile device backup
Backup for just one computer
Why Is Online Backup Important?
Chances are, somebody has told you before to make sure you're backing up your computer. It's not bad advice, given that about 22 percent of hard drives fail in their first four years.
Reliability isn't the only reason you might want to think about a good backup plan, though seriously.
Today's laptop hard drives range from 150GB to 1TB in size. That used to seem like a lot, however, as media formats and software become more sophisticated, they tend to take up more space.
For many people, particularly those who store significant amounts of data, that means even 1TB drives can fill up pretty quickly. You could always upgrade hard drives, but then you're also looking at sinking quite a bit more money into a computer.
Online backup is a better solution; today's commercial options offer affordable plans with a terabyte and multi-terabyte repositories. Some, like CrashPlan, even go so far as to provide unlimited data storage.
Better yet, because online storage services tend to maintain multiple redundant copies of files in secure, climate-controlled data centers, you don't have to worry about catastrophic failures obliterating valuable content.
1. The Case Against External HDDs
Once you've decided backing up your computer's hard drive is the smart thing to do, there are two different routes to take: you can invest in an external hard drive or in an online backup solution.
Backing up and restoring from a local drive is much faster than performing the same task over the Internet. However, locals drives are subject to the same risks as computer hard drives.
Which is why most backup experts agree the best solution is to preserve important files both locally and remotely, that way, should something happen at home (i.e., arson, theft, spilled milk), your data is still safely tucked away in a data center.
We won't go into great detail about how to construct this setup since we already have some informative write ups on setting up a backup.
2. The Security of Online Backup
Having valuable computer data copied and stored in remote data centers, overseen and managed by somebody else might seem like a good idea on paper. But is it?
The short answer is that it depends on the situation.
Just recently, it became known that over 500 million Yahoo accounts got stolen in 2014, marking it as the largest known data breach in history. Included in the theft were all kinds of personal information.
In addition to data breaches perpetrated by cyber-criminals, it seems we also have to contend with government surveillance programs, such the PRISM, which was a project where the U.S. national security agency worked with several tech giants to trawl through people's private data.
Both cases shook confidence in the cloud, resulting in the loss of billions for the industry.
These kinds of breaches are not likely to disappear anytime soon, either, leaving private citizens responsible for their data security; one thing many of these breaches have in common is that data was left unsecured by the people storing it.
That's why, in searching for an online backup solution, one of the most important aspects you should not overlook is encryption.
In general, these are the considerations that ought to be near the top of your checklist:
Is data encrypted both in transit and at rest?

Who has access to the encryption key?
In-transit encryption refers to data sent over the Internet. By scrambling, you can ensure that third-parties aren't able to eavesdrop on your data stream.
At-rest encryption refers to data sitting on a server. Despite the danger of doing so, many tech companies, including cloud companies, decrypt data once it arrives at their data center. Sometimes they leave it in plain text state or encrypt most of it again, but leave the meta-data (i.e. file names, dates, sizes) in plain text.
If that unnerves you, there's a simple solution — find an online backup service that offers so-called private encryption, or zero knowledge encryption.
Private encryption allows you to set a personal encryption key, which is for your eyes only. The online service doesn't know the key, and they don't store it anywhere. That means they can't decrypt your data, and neither can anybody else, including criminals and government agencies.
How To Choose a Backup Solution
While we'll always advocate that security should be high on anyone's checklist when shopping for an online backup solution, other considerations tend to be a bit more flexible.
1. How Much Storage Do You Need?
Many online backup solutions (including IDrive and CrashPlan) offer free accounts. These come with a bit of storage space, but for most people, it isn't nearly enough room to backup one device, let alone several.
The first thing to determine is how much data you have to backup and then how much more you think you're going to have, over the next few years.
Once you've made this determination, it's time to start looking at what kinds of subscription plans each service offers. Here, you're going to find quite an extensive range, from hundreds of gigabytes to even unlimited storage solutions.
2. How Many Devices Do You Need to Backup?
In the United States, 66 percent of the population owns at least two digital devices. Over half of those own at least three, including smartphones, tablets or laptops. These can also run any differtent flavor of OS, confusing the landscape considerably.
The point is that people have different needs and online backup is not a one-size-fits-all solution. Once again, it comes down to thoroughly evaluating your backup needs before settling on a solution. Specifically:
How many devices do you need backed up?

Which platforms do you use?
It's important to note that some online backup services don't support mobile device backups. This includes CrashPlan, in fact — but we'll get to that subject in the battle rounds.   
3. How Important is Good Customer Support?
Many people use online backup to not only protect their treasured memories but also to support their businesses. As you might imagine, something going wrong can easily result in lost revenues.
Even in less critical cases, though, customer support can have a big impact on the consumer experience, and your ultimate satisfaction with a product.
Important criteria include:
How many support channels do they offer (i.e., telephone, email, chat)?

Do they offer 24/7 support?

Do they have a well-developed knowledge center?
Again, it's all a matter of personal preference, but something we would encourage anyone to have a good look at, before deciding on a backup provider.
How Fast Can You Backup?
Before we get into the head-to-head comparisons, let's talk about speed.
Don't worry, I'll make it quick (pun intended).
Even if an online backup service nails every other point discussed so far, failing to handle the data transfer (upload and download) process means all will be for naught. Heck, even services with well-designed systems can be a serious drain on your computer's resources and bandwidth.
The obvious impact of that, of course, is that it can slow your work productivity dramatically, not to mention the ability to stream movies.
Some online backup services handle this aspect better than others, thanks to intelligent architectural solutions that include incremental file backups (a process by which only altered portions of files are backed up, thus saving time).
When all else fails, most decent backup solutions also include a scheduler, so you can time the backup process for when you're using the computer.
But even with all that, you need to get through that initial backup process, which depending on your storage needs and bandwidth speed, can take days (sometimes weeks) to complete.
Some online backup services restrict upload and download speeds, meaning you could be left waiting even if you have a particularly fast internet connection.
Pay attention to speed and how a backup solution handles file transfers. Doing so will not only save time; it might just save your sanity.
IDrive vs. CrashPlan: The Battle Rounds
The battle rounds below are designed to take a closer look at the online backup points discussed above, pitting our two contender services head-to-head to see who comes out the victor.
For a closer look at each, check out our handy video reviews:
IDrive Review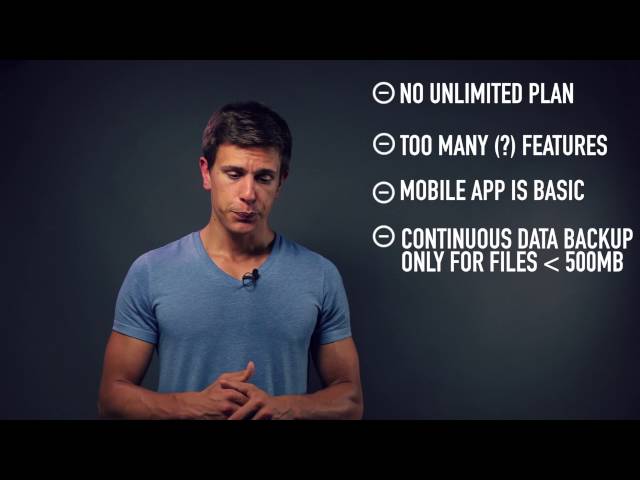 CrashPlan Review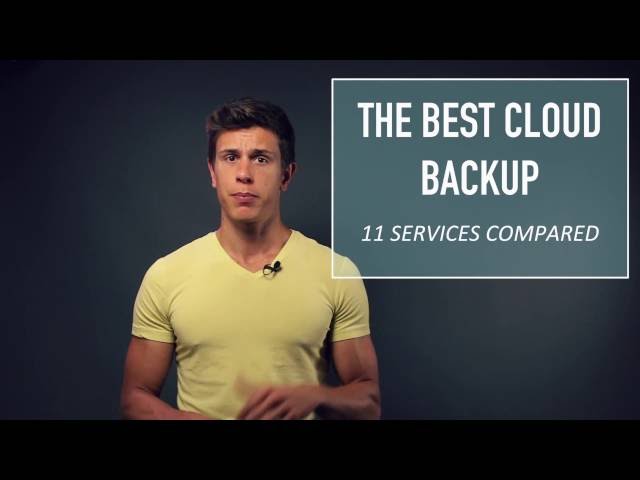 Starts from
$ 4.34 per month
Visit IDrive
IDrive

Review
Unlimited device backup
Inexpensive plans
Sync capabilities
File-sharing capabilities
Harder to use than Backblaze
No unlimited backup plan
No two-factor authentication
Not multithreaded backup
Starts from
$ 10.00 per month
Visit CrashPlan
CrashPlan

Review
Unlimited backup
Competitive pricing
Backup external drives
Mobile file access
Doesn't backup by file type
No two-factor authentication
No mobile device backup
Backup for just one computer
IDrive
Anyone can set up a free IDrive account with 5GB of backup space.
That's not nearly enough for a proper drive backup, but it is a good way to test the service before committing money to it. For individual subscribers, IDrive offers two subscription options, 1TB, and 10TB. There's no month-to-month option.
You have to pay for a year of service up front. Currently, IDrive does offer a nice discount on your first year (or two) of service.
| | Standard rate | One-year subscription | Two-year subscription |
| --- | --- | --- | --- |
| 1TB plan | $69.50 | $52.12 | $104.25 |
| 10TB plan | $499.50 | $374.62 | $749.25 |
One of the great features of the IDrive plan is that a single account supports backup for unlimited devices. That means you don't have to subscribe to multiple plans to protect them all.
IDrive's desktop applications are available for Windows PC and Mac OS.
The desktop apps for both operating systems are similar. While packed with functionality, the layout can be a bit overwhelming at first and isn't likely to win any awards for looks.
IDrive also offers backup for most mobile platforms. The mobile app can be used to store contact lists, text messages, calendars, and media.
Social data backup is available via the web application for both Facebook and Instagram accounts (multiple accounts supported).
For restores, IDrive supports file versioning to protect against user error, file corruptions, and malware/ransomware attacks. Only the ten most recent versions get stored, though, rather than unlimited versions. Deleted files are recoverable for up to 30 days.
Users can retrieve data from both the device application and IDrive's website, which means you can get at important files quickly, without having to download an app to do so.
CrashPlan
CrashPlan lets you backup to other computers, including those owned by friends, and external drives, for free.
There's no free online storage granted, so you'll have to subscribe to backup to the cloud. CrashPlan's individual plan offers unlimited storage space but limits you to backing up to just one computer.
A higher priced family plan provides storage for anywhere between two to 10 computers, making it a better solution for users with multiple devices, such as families.
| | Monthly subscription | Annual subscription |
| --- | --- | --- |
| Individual plan (1 device) | $5.99 | $59.99 |
| Family plan (2-10 devices) | $13.99 | $149.99 |
CrashPlan provides desktop applications for Windows, OS X and Linux and the interface is attractively intuitive.
CrashPlan does not offer mobile backup. Though, there are mobile apps you can use to access stored content, available for Android, iPhone, and iPad.
One of the nice things CrashPlan does as an unlimited backup service is provide users with indefinite deleted file version recovery. Copies of backed-up files that get removed from your computer remain in the CrashPlan data center until you delete them there.
Unlimited file versioning lets you recover any previous file state you want. That means superior protection against both user error and malware or ransomware attacks.
Users can restore files from both the desktop application and the web interface. However, while convenient, web restores are limited to files under 250MB.
Round One Thoughts:
Who'd have thought so much could differentiate the core approach of two services, both designed to backup a hard drive? There are a lot of contrasts we could point out here, but here are the big ones:
IDrive's basic plan extends to unlimited computers; CrashPlan's is for just one.

CrashPlan's basic plan offers unlimited storage space; IDrive's offers 1TB.

IDrive supports mobile and social media backup; CrashPlan does not.

CrashPlan offers unlimited versioning; IDrive does not.
It all comes down to what kind of user you are. 1TB is more than enough backup space, even with multiple devices. The important thing is that all files are backed up, and that's something that can be done using IDrive without having to spend more money.
---
Winner
(Backup and Restore):
IDrive
| | |
| --- | --- |
| IDrive | • |
| CrashPlan for Business | |
Speed, Throttling and Scheduling
IDrive
IDrive does not restrict bandwidth speeds while uploading and downloading; their application is designed to match speeds with your Internet service provider. IDrive does allow you to manually adjust bandwidth, thanks to a handy throttle slider available on its desktop application.
This tool is ideal for when you need to process a large upload but also want to use the computer for other online tasks.
For large, initial backups and full system restores, IDrive provides a service called IDrive Express to speed up the process. This service includes free outbound and return shipment of a physical storage drive able to hold up to 4TB of data.
Using IDrive Express is much faster than performing similar operations over the Internet and is a great feature for anyone who needs it.
For day-to-day file changes, IDrive uses an incremental backup architecture, which limits file uploads only to portions of a file that got altered. This system saves time and processing power when a backup process is executing. IDrive includes a backup scheduler integrated into the desktop application.
From the scheduler window, you can:
Set a specific backup time

Tell IDrive to begin the backup immediately

Tell IDrive to backup up your computer hourly

Set a cut-off time for the backup process
IDrive also supports continuous backup, which checks for updates every ten minutes.
While a bit of a drag on resources, incremental backups help smooth things out and this option is a must for business professionals who create or maintain critical files on their workstations.
However, note that continuous backup is limited to files of up to 500MB in size, saving all other files for scheduled actions instead.
CrashPlan
CrashPlan does not artificially alter bandwidth speeds during uploads and downloads.
But it does offer a nifty way to throttle backup processes. You can devote a percentage of the computer's CPU resources to CrashPlan's uploads, depending on whether:
You're working on your computer

You're away from your computer

Your computer's battery is low
CrashPlan utilizes incremental upload architecture to only transfer portions of files that have gotten changed; this further helps minimize CPU usage.
It also defaults to continuous backup, which can be a bit burdensome depending on what sort of files you're working with. Users can elect to switch from continuous to scheduled backups if they'd prefer.
CrashPlan's scheduling options let you designate both a start and end time, which is handy for managing workflows.
IDrive vs Crashplan Speed Tests
To test the upload and download capabilities of IDrive and Crashplan, we performed a few basic speed tests. These tests were performed using a 500MB compressed folder comprised of various file types.
| | Connection Speed | IDrive | CrashPlan |
| --- | --- | --- | --- |
| Upload | 12 Mbps | 8:49 | 9:13 |
| Download | 175 Mbps | 0:24 | 0:31 |
The results, as you can see, were close enough not to give either service a significant advantage.
Different people will experience different speeds, depending on where they are in proximity to each service's data center and the quality of their connection.
However, even with a fast connection, the encryption process each service incorporates will slow things down to a degree.
For example, the upload tests with both services finished in just under 10 minutes. Given our 12 Mbps test connection, it should only take about 5.5 minutes (according to data calculations performed on WolframAlpha).
Overall, the speeds we observed are pretty much in line with what one would expect from data transfers to and from the cloud.
Round Two Thoughts:
The reality is that the two services are so close, it'd be tough to call a winner here. However, given that initial backups totaling hundreds of gigabytes can take weeks to complete, I'm giving the edge to IDrive based on its elegant IDrive Express service.
---
Winner
(Speed, Throttling and Scheduling):
IDrive
| | |
| --- | --- |
| IDrive | •• |
| CrashPlan for Business | |
IDrive
IDrive encrypts data both in-transit and at-rest on its servers.
In-transit encryption gets secured with both the HTTP and SSL protocols. Your login credentials are also protected using 256-bit AES encryption to prevent potential MiTM attacks further.
IDrive offers users the options of two types of encryption key settings (used for both in-transit and at-rest data): a default encryption key, or a private encryption key.
Default encryption keys are supplied by IDrive, while the private encryption key gets created by the user.
Because IDrive doesn't store a copy of your encryption key, your data will be unrecoverable from online storage if you lose it; however, this measure also provides the best possible security. IDrive stores user data in multiple data centers for redundancy, ensuring data is available 24/7.
IDrive's data centers are world-class, offering the following features:
Raised floors

HVAC temperature control systems

Racks braced to protect against seismic activity.

State-of-the-art fire suppression systems

Motion sensors and security breach alarms

Video camera surveillance
IDrive also holds periodic 3rd-party reviews of their network infrastructure for vulnerabilities.
CrashPlan
Data is encrypted before transmission using 448-bit Blowfish encryption and remains encrypted the same way, while at-rest on CrashPlan's servers.
Communications between your local machine and CrashPlan are further scrambled using 128-bit SSL encryption to prevent eavesdropping.
Encryption keys are typically created using a secure random number generator, and stored with your archived data; however, you can also choose to setup a private encryption key that only you will have a copy of.
CrashPlan maintains multiple state-of-the-art data centers around the world (collectively known as CrashPlan Central).
Each data center is equipped with:
24/7 security monitoring

Power redundancy

Climate control systems

Fire suppression systems
CrashPlan develops and maintains operational ownership of every facet of the data storage system:
Software

Storage

Network monitoring

Security
Round Three Thoughts:
Both online backup services handle security well. The most important thing is that IDrive and CrashPlan not only encrypt data in-transit and at-rest, with powerful encryption algorithms, but they also allow users to set up private encryption keys.
---
| | |
| --- | --- |
| IDrive | ••• |
| CrashPlan for Business | • |
IDrive
IDrive does well in supporting its customers with 24/7 online chat.
Text-based support gets provided through talq.
Response times for both are very fast. Telephone support includes both U.S. and international numbers, but is limited to business hours, so no nights or weekends. Users can also engage IDrive support via direct email and an online form.
For newer users, IDrive's tutorial videos are a great way to familiarize yourself with basic functionality; advanced users may find these a bit too basic.
IDrive offers an FAQ page segmented by platform.
The absence of search functionality to find answers on this page would have been felt, if not for the fact the information provided is pretty shallow anyway.
IDrive does provide a user forum, which is frequently the best way of getting creative answers to outside-the-box problems. IDrive also maintains a decent blog to keep on top of product news.
CrashPlan
CrashPlan offers the following support channels through their "customer champion" page:
Telephone

Online Chat

Web support
Telephone and online chat support are only available during business hours; online chat support is very fast, however, and support representatives seem knowledgeable, friendly and articulate.
For 24/7 support, users will need to use CrashPlan's website, which consists of an online ticketing system with integrated tracking.
We did a quick test to see how quickly they would reply and were pleased to get a response within two hours.
CrashPlan offers an extensive and well-written knowledge center; this will appeal to users who like to work through their issues. There's even a handy search option to locate documentation more quickly.
Included in their knowledge center are both general education guides and troubleshooting flows. There's even a user forum for connecting with other users, which is often the best source for innovative solutions.
Round Four Thoughts:
IDrive offers 24/7 live support via chat.
CrashPlan, while providing live chat, only makes it available during business hours. But to be honest, we have to credit both services for even offering live chat — not to mention telephone support. So many online services these days restrict customer channels to email.
Since we prefer to work through technical issues, we can't help but be thoroughly impressed by the clear superiority of CrashPlan's knowledge center over what IDrive offers.
---
| | |
| --- | --- |
| IDrive | ••• |
| CrashPlan for Business | •• |
Two rounds to IDrive, one to CrashPlan, and one tie.
While we liked CrashPlan's support center and greatly respect both services' speed and commitment to security, for us, the overwhelming tipping point of this head-to-head match comes down to one thing — multi-device support.
IDrive has it; CrashPlan doesn't. The ability to multiple backup devices on one account without having to pay more is a huge advantage to consumers. IDrive offers the best real backup experience.
The thing is, that's not even considering that IDrive offers cloud storage features like device syncing and file sharing, while CrashPlan doesn't.
Don't think, however, that CrashPlan isn't the better solution for certain users. If you do most of your work on one device and need more than 1TB of backup, you'd do well to give it a good, long look. CrashPlan is one of the best unlimited backup services available today.
In fact, we here at Cloudwards.net rank it as one of our two favorites in that category, along with Backblaze.
Final Winner: IDrive
Have a different opinion on IDrive or CrashPlan? Or an experience you'd like to share? We always love to hear from our readers, so please let us know in the comments below!